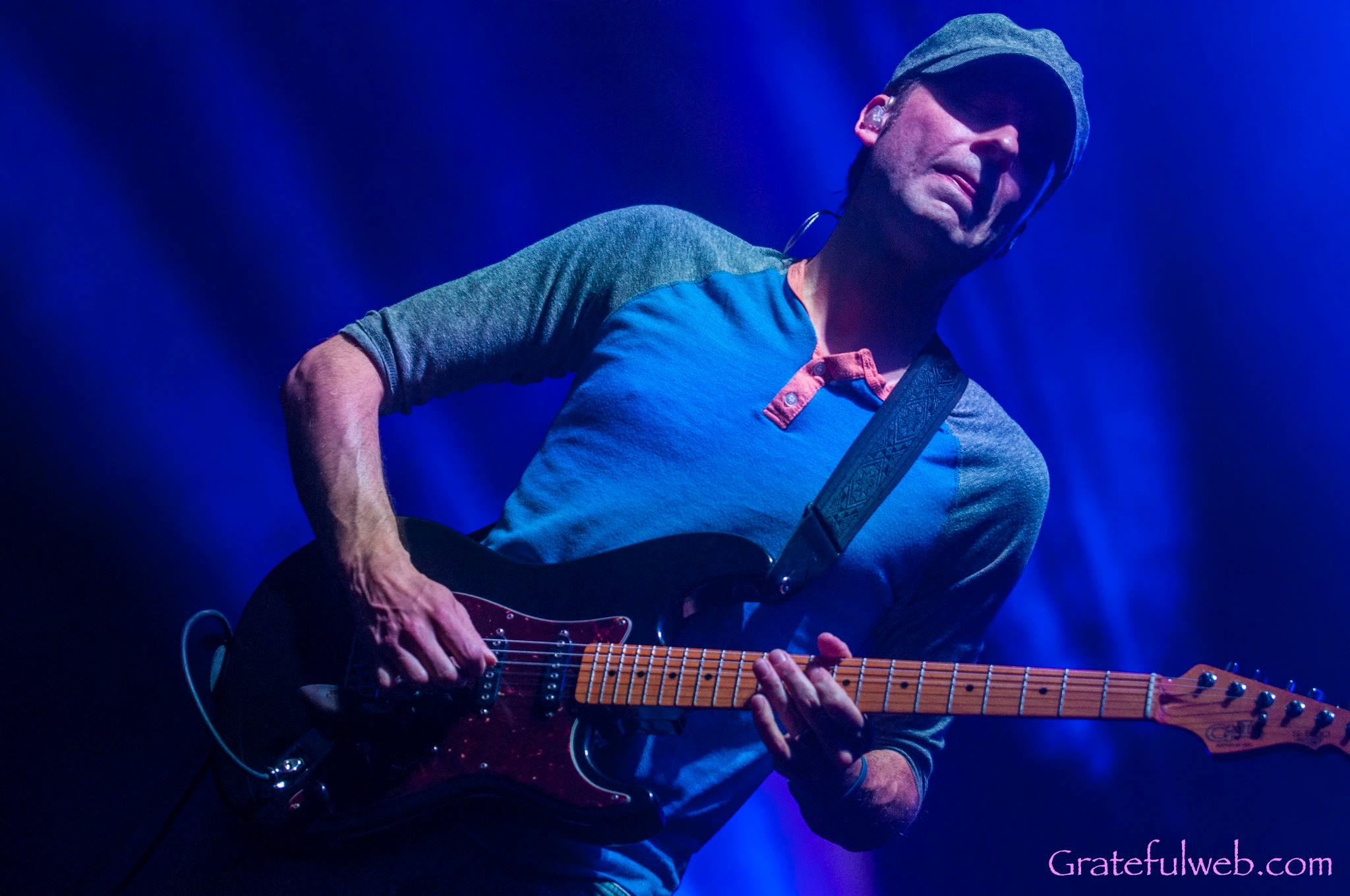 Friday, August 16th, 2013, at White River State Park in Indianapolis was perhaps my favorite night of the STUMS9 tour so far.  Maybe I love it so much it's because it is in my hometown, but White River State Park is a great place to see a show. It was a beautiful summer night, not too hot, like it was last year, and there were wispy clouds in the sky.  The stage is set in downtown Indianapolis off of the canal that runs through the city. It is a large lawn with VIP seating to both sides, and by far one of the best places in Indianapolis to see a show.Sound Tribe Sector Nine opened for Umphrey's McGee and it was an impressive set. The sunset behind the stage was a beautiful addition to the already amazing light show. It was a mellow set starting out with "Grizzly" and "Equinox," a song from their album Seasons 01.  As the set progressed, so did the beauty of the sunset and the vibrancy of the light show.  The five piece band plays so perfectly together, it's hard to know where one musician stops and another starts. They took the audience on a journey through the beautiful sunset ending with the song "20-12" accompanied by beautiful lights that looked like spiral clocks, and a fiery pink sunset.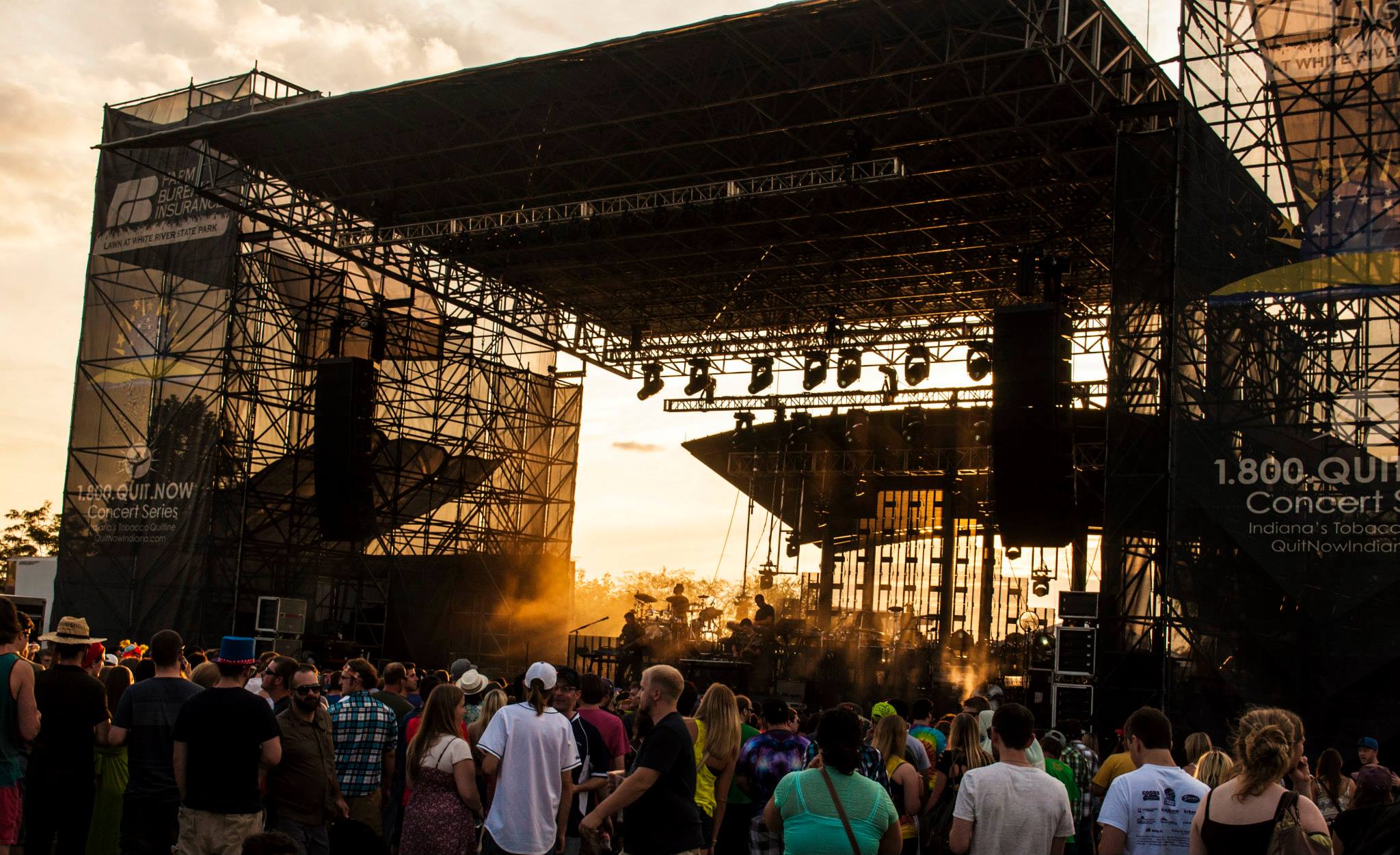 Umphrey's McGee took the stage to the sound of welcoming cheers from their hometown fans. The band started in South Bend, Indiana, and White River State Park is one of their stomping grounds. This show was one for the record books. They opened with an older song called "Believe the Lie," and played one of my all time favorite "Words." But, one of the highlights from this set list was the "Cemetery Walk I" followed directly by "Cemetery Walk II." These songs feature beautiful piano solos by the talented Joel Cummins, and are rarely played one after another. It was a special combination. For the encore, they played two (that's right, two!) Pink Floyd covers. First, "In the Flesh" into "Another Brick in the Wall" where Dave Murphy of STS9 played bass and David Phipps of STS9 played piano with Joel. This truly was a show to remember. Umphrey's McGee gave their hometown fans just what they were looking for.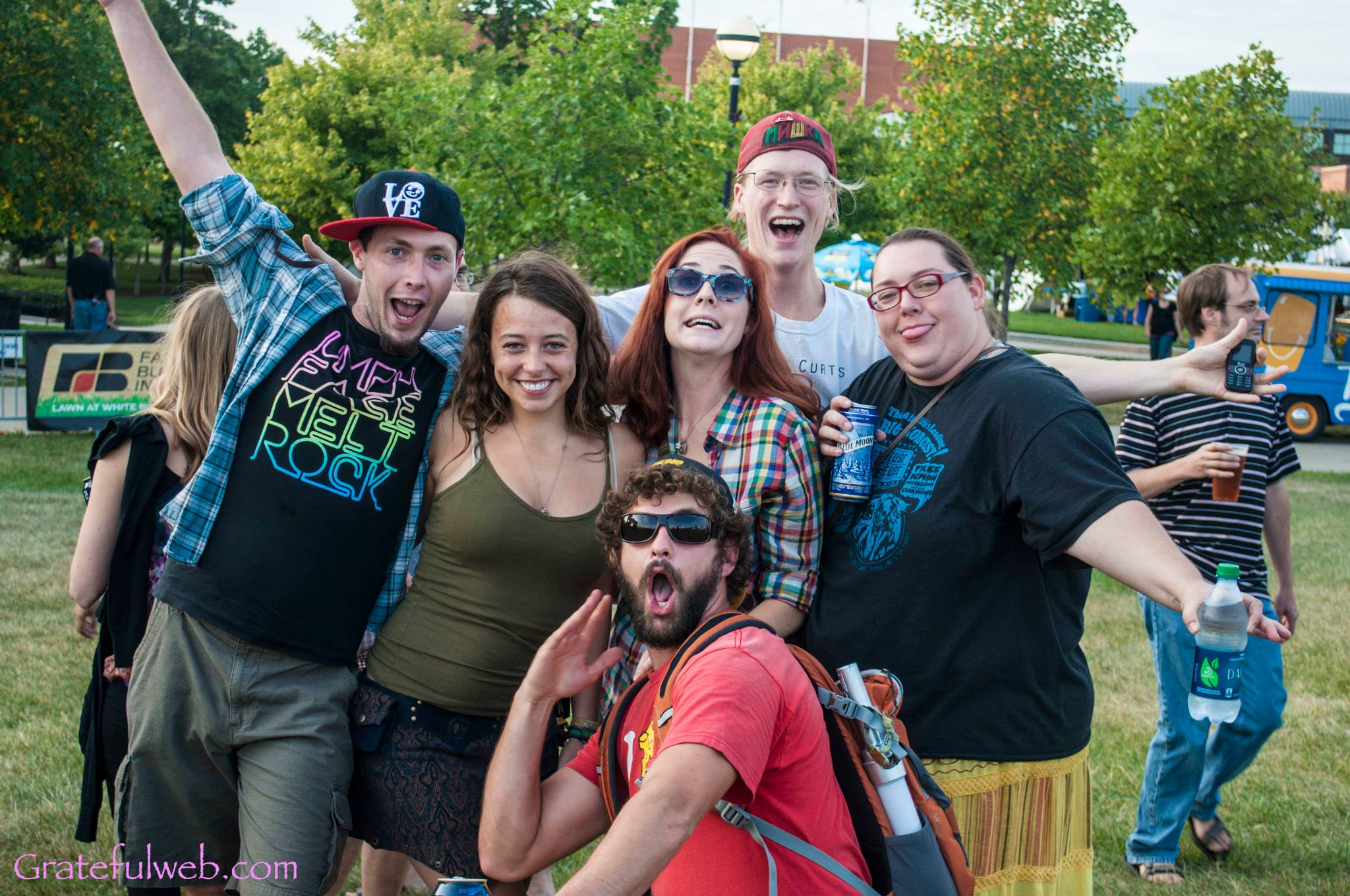 Check out more photos from the show.