Video Premier: THE BRIDGE "Rosie"
Submitted by mike on Mon, 02/07/2011 - 23:29
On the heels of releasing their latest album National Bohemian last Tuesday, The Bridge have just premiered a video for the track "Rosie."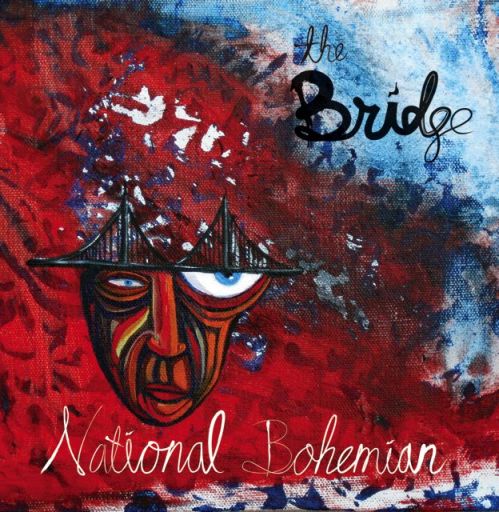 The Bridge are currently on the road supporting National Bohemian, which was was produced by Los Lobos' Steve Berlin. From February 8 through February 12, they'll play shows with Tea Leaf Green, after which they'll roll straight into a support slot with Galactic. In March and April, they'll embark on their own headline tour across the U.S.
Watch "ROSIE" the Brand New Video by THE BRIDGE off their latest album, NATIONAL BOHEMIAN, Out Now on Woodberry Records/Thirty Tigers.
--
The Bridge tour dates:
February 8 | Strand Capital Performing Arts Center | York, PA (w/ Tea Leaf Green)
February 9 | Westcott Theater | Syracuse, NY (w/ Tea Leaf Green)
February 10 | Higher Ground | Burlington, VT (w/ Tea Leaf Green)
February 11 | Paradise Rock Club | Boston, MA (w/ Tea Leaf Green)
February 12 | Highline Ballroom | New York, NY (w/ Tea Leaf Green)
February 16 | The Cabooze | Minneapolis, MN (w/ Galactic)
February 17 | Majestic Theatre | Madison, WI (w/ Galactic)
February 18 | Park West | Chicago, IL (w/ Galactic)
February 19 | Beachland Ballroom | Cleveland, OH (w/ Galactic)
February 20 | Mr. Small's Theater | Pittsburgh, PA (w/ Galactic)
February 26 | 123 Pleasant Street | Morgantown, WV
March 3 | Southgate House | Newport, KY
March 4 | Max's | Bloomington, IN
March 5 | Trouser Mouse | Blue Springs, MO
March 6 | Bourbon Theatre Rye Room | Lincoln, NE
March 8 | Ullrs Tavern | Winter Park, CO
March 9 | Three20 | Breckenridge, CO
March 10 | Hodi's Half Note | Fort Collins, CO
March 11 | Cervante's Masterpiece Ballroom | Denver, CO
March 15 | The Canopy Club | Urbana, IL
March 16 | Canal Street | Dayton, OH
March 17 | V Club | Huntington, WV
March 18 | Dante's | Frostburg, MD
March 19 | The Abbey Bar at Appalachian | Harrisburg, PA
April 6 | The Pour House Music Hall | Raleigh, NC
April 7 | The Grey Eagle Tavern & Music Hall | Asheville, NC
April 8 | Double Door Inn | Charlotte, NC
April 9 | Smith's Olde Bar | Atlanta, GA
April 10 | The Pour House | Charleston, SC
April 12 | Melting Point | Athens, GA
April 13 | The Nick | Birmingham, AL
April 14 | Tipitina's | New Orleans, LA
April 16 | Old Settler's Music Festival | Driftwood, TX
April 19 | The Mint | Los Angeles, CA
April 20 | Slim's | San Francisco, CA
April 21 | Jambalaya | Arcata, CA
April 22 | WOW Hall | Eugene, OR
April 23 | Mississippi Studios | Portland, OR
April 24 | Tractor Tavern | Seattle, WA
April 26 | Top Hat | Missoula, MT
April 27 | Machinery Row | Great Falls, MT
May 6 | The Crooked I | Erie, PA
May 28 | Sterling Stage Folk Festival | Forest Hills, NY
June 4 | Crawfish Fest | Augusta, NJ
August 5 | Elysian Fields Festival | Boyce, VA
August 7 | Ladew Gardens Summer Concert | Monkton, MD