Vusi Mahlasela | Sing to the People | New Music Review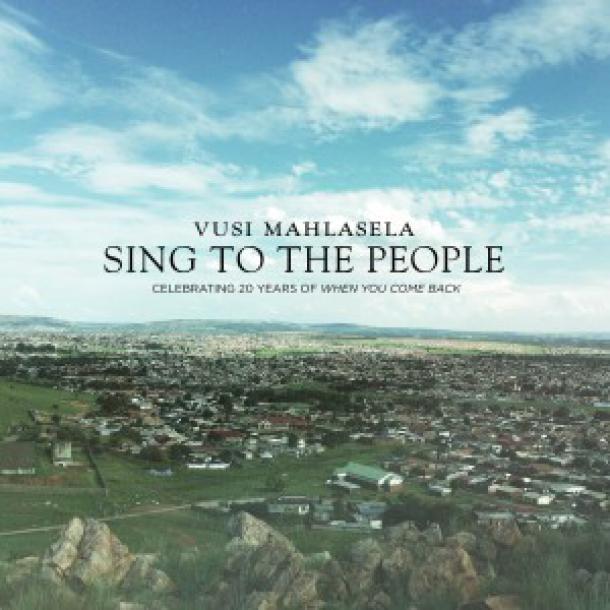 If much of the news coming out of the media in recent weeks, months or years has made you sick to your stomach or weakened your faith in humanity, Vusi Mahlasela's, Sing to the People, has the cure for much of what may be ailing you. Vusi's album is a call to celebrate the best of life and full of songs motivating us to recognize and appreciate the love that surrounds us all. His songs also offer a cautionary tale for the listener regarding the hypocrisy and strife he endured yet overcame during South Africa's struggles with apartheid.  
This eleven track album is a compilation of music made by Vusi over the previous twenty years.  Within the eleven tracks you will find everything from birds chirping to shouts of joy from an ecstatic crowd that tell this album's story better than any reviewer ever could.  Vusi shares the story of his vigilant stance against oppressors; oppressors we all face that come in all shapes, sizes and are sometimes of our own creation; that try to keep us down.  Whatever the culture, color or continent; Vusi Mahlasela offers a cure that can make things better for us all.
What's the cure? The cure is found in Vusi's outlook on life as expressed through his songs. With some songs being performed in the language of Vusi's homeland of South Africa, you will just have to either trust Vusi or insert lyrics from your favorite daydreams.  Such soulful vocals and sweet acoustic guitar as heard on this album makes the actual use of language irrelevant. 
If you want Vusi's sound put in a nutshell, here goes.  Expect a Richie Havens, Cat Stevens and Ray LaMontagne hybrid sound with fantastic guitar playing, a variety of percussion instruments and horns along with the sweetest of vocal harmonizing.  More importantly, expect to be feeling happier and more enlightened after listening to Vusi's work. After a number of personal listening sessions and poking around websites here and there, it is clear that Vusi Mahlasela has built a well deserved worldwide following and is respected as both a person and musician.
Vusi Mahlasela will be touring the United States with the Carolina Chocolate Drops over the next few months. The East Coast venues are a little on the small side and based on what I have been listening to and feeling from Vusi's music, are likely to sell out. 
In addition to Sing to the People and the current tour, check out Vusi's works with Sting, Paul Simon, Natalie Merchant and the Dave Matthews Band.