Wakarusa Announces part 2 of their 2013 Line-up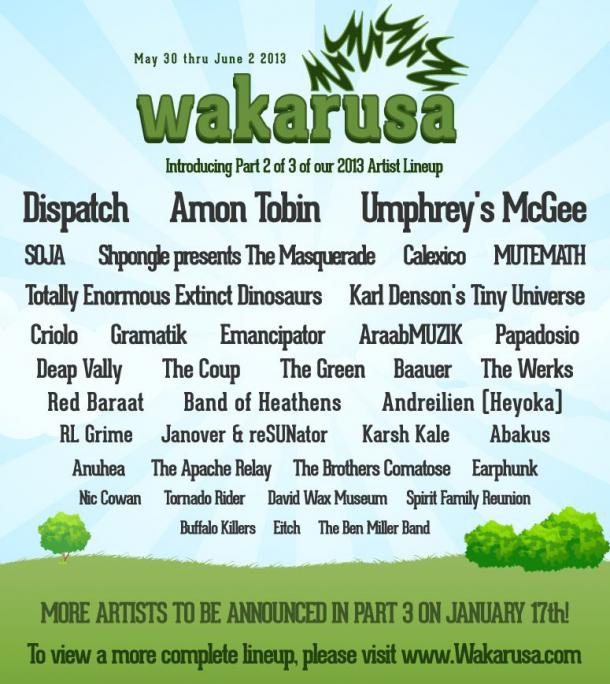 The Wakarusa Music Festival announced their 2nd round of artists, including Umphrey's McGee, Karl Denson, The Werks and many more.
The Wakarusa Music Festival is a grassroots festival nestled in the Ozark Mountains of Arkansas where the beauty of nature synchronizes with the euphoric sounds of live music. Born in 2004, Wakarusa grew its reputation as a celebration of music with scenic backdrops at Clinton State Park near Lawrence, Kansas. After five years of perking the interests of devout and casual music fans alike in Kansas, it was time for a change of scenery.
2013 will mark the fifth year of Wakarusa on the marvelous Mulberry Mountain just up the road from Ozark, Arkansas. Each year since its relocation, Wakarusa has been graced by over a hundred world-class artists that continue to stir the musical interests of folks from all 50 states and beyond. If this is your first Wakarusa, prepare yourself for a magical weekend of music where the best artist sometimes is Mother Nature herself.