This Weekend At Cornelia Street Cafe NYC w/ John McNeil
Submitted by press on Fri, 11/28/2008 - 23:14
Fri Nov 28 & Sat Nov 29
9:00PM & 10:30PM THE JOHN MCNEIL HARMONIC EXTRAVAGANZA! @ the Cornelia Street Cafe
(John McNeil, trumpet; Tom Beckham, vibraphone; Nate Radley, guitar; Mike McGuirk, bass)
The John McNeil Harmonic Extravaganza! - A THANKSGIVING TREAT!
After blowing your diet completely and spending yet another torturous holiday with family members you can't stand, you now have the opportunity to wipe the slate clean.  John McNeil's Harmonic Extravaganza is just the thing to erase the evil memories of Thanksgiving and to steel you against Yuletide challenges yet to come.
You see, this is no ordinary music; the chords and tonal colors generated by this band are specifically designed to resonate within your cerebral cortex and stimulate your pleasure centers with endorphins.  In other words, this band puts the "hip" in hippocampus, the "myg" in amygdala and removes the "dull" from medulla. It's like electroshock therapy without the drooling and loss of short-term memory.
Sun  Nov 30 
8:30PM ALEJANDRO FLÓREZ'S TIBAGUI
(Sam Sadigursky, clarinet, flute; Sebastián Cruz, tiple, guitar; Alejandro Flórez, bandola, tiple, guitar; Andreas Guarín, guitar; Pedro Giraudo, bass; Franco Pinna, drums, percussion)
Three unique acoustic guitars plus drums, bass, clarinet and flute, playing music that is rich in danceable rhythms, elaborate melodies and sophisticated harmonies, based on Colombian tradition but injected with a jazz ingredient full of improvisation, interaction and innovative character.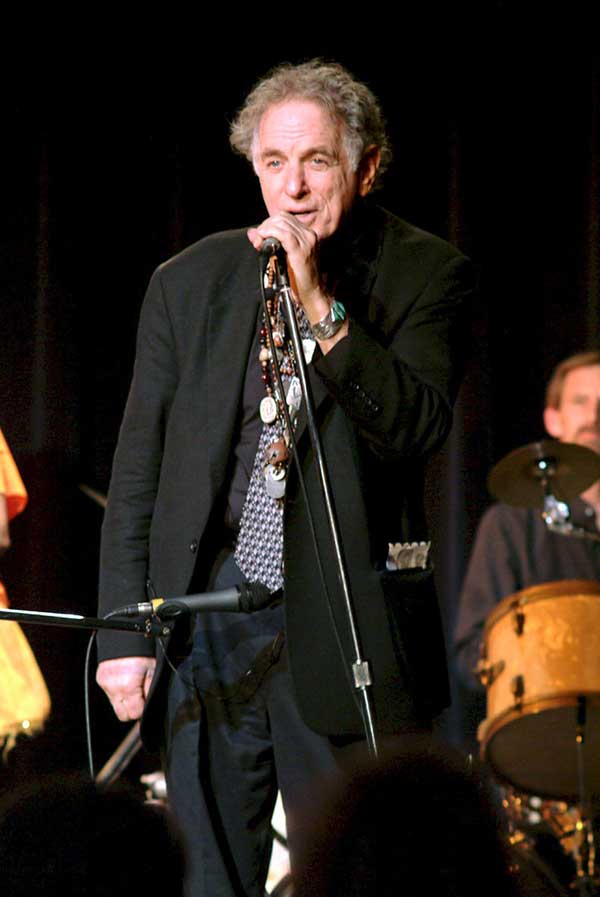 Mon  Dec 01 
8:30PM AMRAM & CO
(David Amram, piano, french horn, flutes, composition & surprises; Kevin Twigg, drums, glockenspiel; John de Witt, bass; Adam Amram, percussion; John Ventimiglia, actor)
David Amram Quartet, with Kevin Twigg, John Dewitt, Adam Amram, actor John Ventimiglia and surprise guests celebrating the publication of Amram's new book, "Upbeat: Nine Lives of a Musical Cat" classics of jazz, world music, spoken word and amram's compositions.
This series explores in his highly personable, generous and informal style the astonishing variety of David Amram's interests and accomplishments - renowned composer of symphonic classical music, jazz compositions, improvisation, spoken word, scat, he sits at the piano, schmoozes about music, about the greats, the beats, the obscure, the legendary; plays the French horn, pulls out all kinds of instruments (flutes, drums, horns) gathered from his many circumnavigations of the globe, pulls in guests drawn from just about every artistic walk of life.