The White Stripes Get the Lullaby Treatment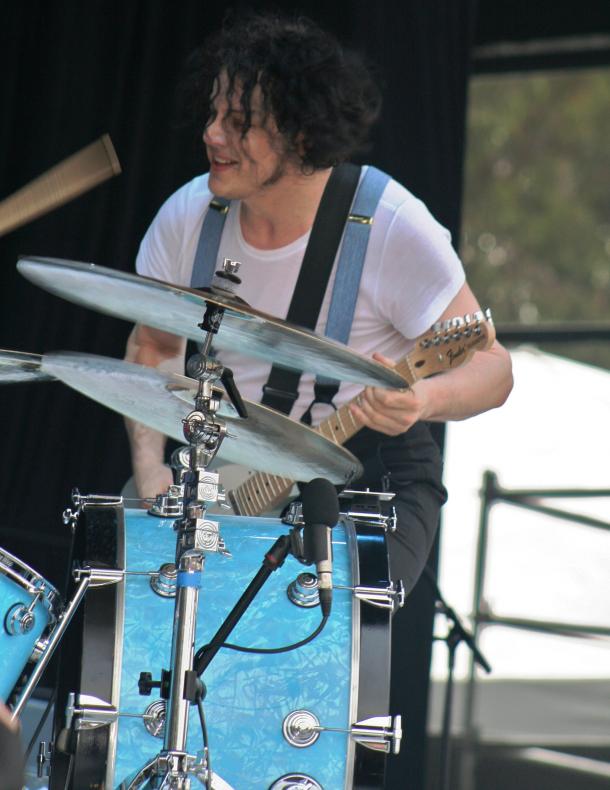 Rockabye Baby will release their lullaby versions of The White Stripes songs on April 30, the latest in their acclaimed series of baby-friendly rock favorites. Lullaby Renditions of The White Stripes features the Detroit duo's hit songs performed on xylophone, woodblocks and bells — soothing arrangements perfect for helping babies (and their parents) wind down.
With takes on "Fell in Love with a Girl," "Seven Nation Army" and "Icky Thump," the Rockabye Baby versions channel the energy of The White Stripes — just a little more quietly. Jack White's howling riffs and vocals and Meg White's thundering drums lose nothing in the dulcet bedtime translations. Available on CD, digitally, and as a colored-wax LP with download for Record Store Day 2013, the album includes White Stripes-themed kids' activities and even a "Fruity Thump" baby food recipe inside.
Rockabye Baby has given its lullaby treatment to the work of dozens of artists including Prince, Foo Fighters, Rush, Muse and Blur. As Wired UK notes, "There's an undeniable draw for the adults listening to their favorite band re-imagined like this," while Lullaby Renditions of The Flaming Lips led The Daily Oklahoman to gush, "For Lips fans who have children, have we got a deal for you."
All Rockabye Baby releases are available for purchase on iTunes and Amazon. To hear samples of "lullabied" music from The Beatles, Kanye West, Madonna and Guns N' Roses, visit www.rockabyebabymusic.com. Check out animated videos for Rockabye Baby renditions at www.youtube.com/rockabyebabymusic1
Rockabye Baby! Lullaby Renditions of The White Stripes track listing:
1. Fell in Love with a Girl
2. Blue Orchid
3. I Just Don't Know What to Do with Myself
4. My Doorbell
5. You Don't Know What Love Is (You Just Do as You're Told)
6. The Hardest Button to Button
7. Seven Nation Army
8. Icky Thump
9. Jolene
10. Dead Leaves and the Dirty Ground
11. Hotel Yorba
12. We're Going to Be Friends