WhiteWater Ramble | 'Roots & Groove' | New Music Review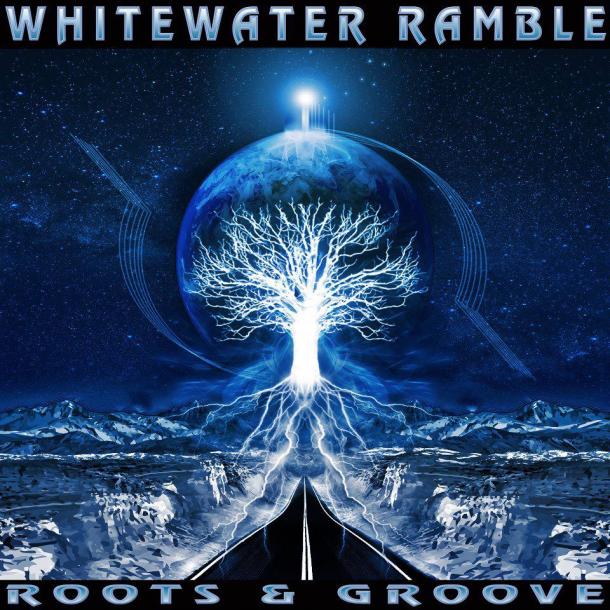 I was very impressed with the message and playing abilities found on this second studio album released by the band WhiteWater Ramble. The band's name specifies the style; beautiful, fluid, flowing music rambled with determination. WhiteWater Ramble consists of the following members: Patrick Sites on mandolin and vocals, Patrick Latella on acoustic guitar and vocals, Howard Montgomery on upright bass and vocals, Zebulon Bowles on fiddle and vocals, and Paul Kemp on drums. Self described as "High-Octane Rocky Mountain Dance Music," this band is not lying and have a repertoire of live shows and music festivals to prove it. Tim Carbone (from Railroad Earth) produced this album and on the opening track, one can hear reminiscent styles of Railroad Earth. I thought this would be an overtone for the entire album as luminescent views of love and music escape through fiddling and vocalization necessary to the essence of bluegrass. I was mistaken!
The mandolin playing can be stylistically compared to the abilities of David Grisman, while incredible piano styling is also incorporated in a few of these great modern compositions. The drum beats are progressive and driving, just like a train, they force the listener to move on or off the tracks. The fiddling is overly unique in style with a direct bluegrass soul explosion. Heavy bass and stellar musicianship bring the listener to peaks without dropping them, but instead carrying them on the backs of eagles. The guitarist has a well versed style of playability that deserves respect. Clap tracks are used as a powerful idea to lead into a knee slapping, foot stomping firmness of an enlightened musical expression.  The sounds of this music are a magical bliss combining flowing rivers of soul, funk, bluegrass, country, gospel, jazz, dance, salsa, disco, Caribbean, hip-hop beats, reggae, and good ole rock 'n' roll
Soft country ballads flow into "Devil Went Down To Georgia" style bluegrass songs and even into trance-like compositions that make the listener feel like raving all night. These are all original songs that capture the audiences and fans of bands between Old Crow Medicine Show to the Disco Biscuits. The music flows like the ocean's waves crashing over the eardrums of the band's members to create a powerful extravaganza that captures a feeling of beauty and organization. Very impressive performances and skills are found upon this album. No matter what, WhiteWater Ramble will make a crowd dance with excellent stories told through vocalization and instrumentation. Real feel-good music with the comfort, security, and familiarity of good old Grateful Dead songs.