Will Hoge Announces New Single And Tour!
Submitted by mike on Wed, 09/08/2010 - 23:56
Critically-acclaimed Nashville rocker Will Hoge's latest album THE WRECKAGE received high praise from the likes of USA Today, calling it "both welcome and worth the wait."   On Oct. 11, the second single from the disc, "Favorite Waste of Time," will be released to radio.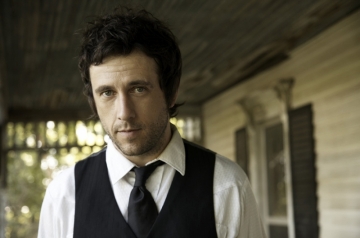 "This song was a first taker in the studio," says Hoge.  "We tracked all of it with just the four band members going live.  It just had such a great 'live' energy.   We later tried to beat the original guitar solo, but we weren't ever able to top the feel and emotion of that first take so we just went with it.  And the lyric is pretty relatable for guys and girls...it's definitely a fan favorite out on the road."
BBC calls the track a "catchy, good-time rocker designed to rev up an audience," while American Songwriter boasts that it "bites with bitterness and searing kiss-off electric guitar."
To preview "Favorite Waste of Time," click here.
The long time road warrior is not slowing down this fall as he continues a rigorous touring schedule with upcoming headlining dates.
FAVORITE WASTE OF TIME TOUR DATES
:
9/25             Nashville, TN
10/6             Memphis, TN
10/7             Louisville, KY
10/8             Iowa City, IA
10/9             Toledo, OH
10/10            Chicago, IL
10/13            Knoxville, TN
10/14            Newport, KY
10/15            Columbus, OH
10/16            Akron, OH
10/17            Lexington, KY
10/20            Athens, GA
10/21            Atlanta, GA            
10/22            Johnson City, TN
10/23            Greenville, SC