Will Wanee Festival be the last Wanee for the Allman Brothers?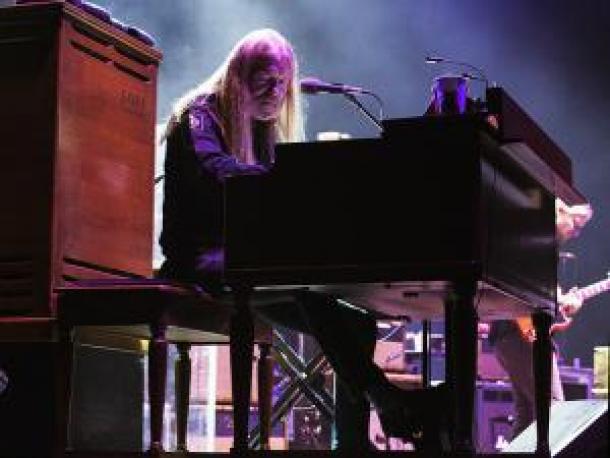 Gregg Allman has announced that The Allman Brothers Band will stop touring after 2014, so this year's 10th Anniversary Wanee Music Festival performances could be the last time to see the whole group together with their current lineup, which includes Derek Trucks and Warren Haynes (who will also be appearing with their own groups).  The band, which has headlined Wanee for ten years, is scheduled to perform Friday, April 11 and Saturday, April 12
Derek Trucks and Warren Haynes had already announced that they were leaving the band after this year.  According to a report in Rolling Stone: "For 25 years and 15 years respectively, we've had the honor and pleasure of playing, living, learning, and traveling with The Allman Brothers Band, one of the truly legendary rock and roll bands," the two musicians wrote in a joint statement. "We will be forever grateful for the opportunity and the experience, and for the love, enthusiasm, and support of the incredible fans."
The Allman Brothers Band with Derek Trucks and Warren Haynes headline a great line-up of outstanding performers for what has become one of the most popular Festivals in the country.  The 2014 Wanee Music Festival celebrates its 10th Anniversary Thursday April 10th through Saturday April 12th at the Spirit of Suwannee Music Park in Live Oak, FL.
In addition to the The Allman Brothers Band playing both Friday and Saturday nights, the rest of the line-up includes: Trey Anastasio Band, Lynyrd Skynyrd, Tedeschi Trucks Band, Gov't Mule, Jaimoe's Jasssz Band, Umphrey's McGee, Ziggy Marley, Blues Traveler, The Chris Robinson Brotherhood, Hot Tuna Electric, Moe., Rusted Root, Ivan Neville's Dumpstaphunk (Music of Led Zeppelin), Soulive, Royal Southern Brotherhood, Walter Trout, Rob Garza (of Thievery Corporation), Blind Boys of Alabama, Bobby Lee Rodgers, Melvin Seals & JGB, Futurebirds, Berry Oakley's Skylab, Matt Schofield, Break Science, Pink Talking Fish, Sean Chambers, The Yeti Trio and The Hip Abduction.
But the end of touring for The Allman Brothers Band does not mean the end of the Wanee Music Festival, as new and exciting elements are being planner for Wanee 2015.
Tickets for the 2014 Wanee Music Festival are on sale now at: http://www.waneefestival.tickets.musictoday.com/WaneeFestival/calendar.aspx.  The Festival will be held Thursday April 10th through Saturday April 12th at the Spirit of Suwannee Music Park in Live Oak, FL.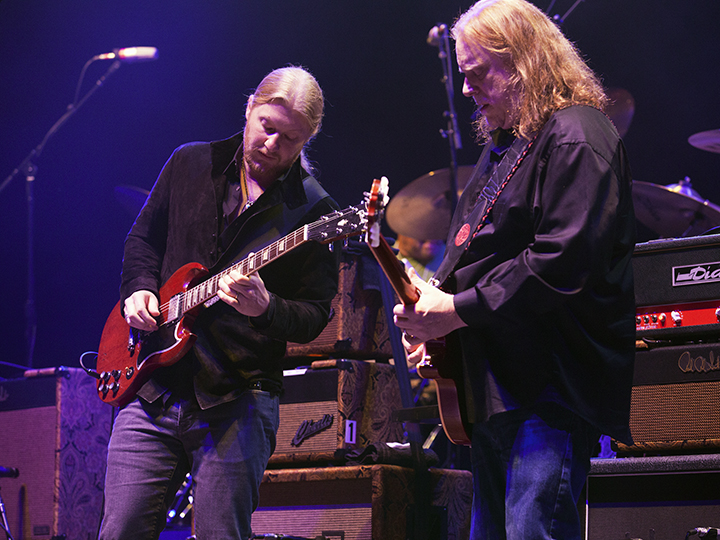 THREE DAY GENERAL ADMISSION FESTIVAL TICKETS:
$195 + Applicable Fees ( Now – February 16th 10PM EST – (Price will increase after this) Includes: 3 nights of Primitive Camping (Thurs., Fri. & Sat.).  Music from 12:30PM on Thursday (April 10). Full days of Music on Friday & Saturday (April 11 & 12)
VIP TICKETS:
$475+Applicable Fees: Includes: (1) VIP 3-Day pass to the festival with music starting at 12:30PM on Thursday, Special concert viewing area at Peach and Mushroom stages, 3 nights of primitive camping (Thurs., Fri. & Sat.), Wanee 2014 VIP T Shirt, Commemorative Wanee 2014 Laminate, Private Restrooms, Commemorative Wanee 2014 Poster, Catered Lunch and dinner on Friday & Saturday, Complimentary snacks and soft drinks, Discounted beer, Access to Wanee 2014 VIP only Pre Party
Last year the Festival brought great music and great times to the many thousands of fans attending.  It was the best year to date. This year with The Allman's final Wanee appearance it is sure to sell out so get your tickets early!
Look for more upcoming announcements at: www.waneefestival.com