World Premiere of Dead Symphony, August 1st, in Baltimore
Submitted by press on Mon, 06/09/2008 - 21:39
The Baltimore Symphony Orchestra will delve into the psychedelic world of The Grateful Dead on what would have been Jerry Garcia's 66th birthday, Friday, August 1 at the Joseph Meyerhoff Symphony Hall with the world premiere performance of Lee Johnson's Dead Symphony No. 6. More than 10 years in the making, Dead Symphony No. 6 is the first orchestral tribute to The Grateful Dead ever composed. For this one-night-only performance, the lobby will transform into a counterculture museum featuring Grateful Dead memorabilia and other rock 'n' roll gems from the 1960s and 1970s. Rare Grateful Dead photographs by Baltimore native Amalie Rothschild—house photographer for the legendary concert hall Fillmore East in NYC - will also be auctioned online and in the lobby the night of the performance with all proceeds benefiting the BSO. See below for complete program information.
Known not only as counterculture icons, but also for their original musicianship, the group stands alone in its embrace of genres as diverse as gospel, funk, jazz, blues and psychedelic rock—complex musical forms which lend themselves to symphonic settings. With a following of "Deadheads" in the hundreds of thousands even today, the legendary music of The Grateful Dead lives on with countless cover bands and live recordings. The BSO is the first major orchestra to dedicate an entire concert to The Grateful Dead's legendary music. The BSO's premiere of Dead Symphony No. 6 will also celebrate the 66th birthday of Jerry Garcia, the late lead guitarist and iconic member of The Grateful Dead.
Dead Symphony No. 6—the No. 6 signifies that it is Johnson's Sixth Symphony—dedicates separate movements to Grateful Dead hits "Saint Stephen," "Here Comes Sunshine," "Mountains of the Moon," "Blues for Allah," "Sugar Magnolia," "To Lay Me Down," "If I Had the World to Give," "Stella Blue," "Bird Songs" and "China Doll." The work also features a symphonic jam session during "Stella Blue." In keeping with The Dead's performance style, Pro Video Group of Baltimore will recreate a psychedelic video display behind the orchestra during this performance.
Work began on the symphony in 1995, shortly after Jerry Garcia's death, when record producer and Deadhead Mike Adams contacted Johnson with the idea for the symphony. "I wasn't a Deadhead at the time, so I had to start at the beginning," Johnson said. "I bought everything The Dead had published and became a student of their art. I would finish a movement or two and gather up those that loved The Grateful Dead and see what happened when I played it for them. Their honest reactions told me everything. Tears, smiles, closed eyes and sometimes dancing. Any new movement that didn't create a genuine vibe in the listening room went away for good."
The culmination of Johnson's hard work paid off in 2007 when the Russian National Orchestra recorded and released Dead Symphony No. 6. The August 1st performance will be the first time Dead Symphony No. 6 is performed live.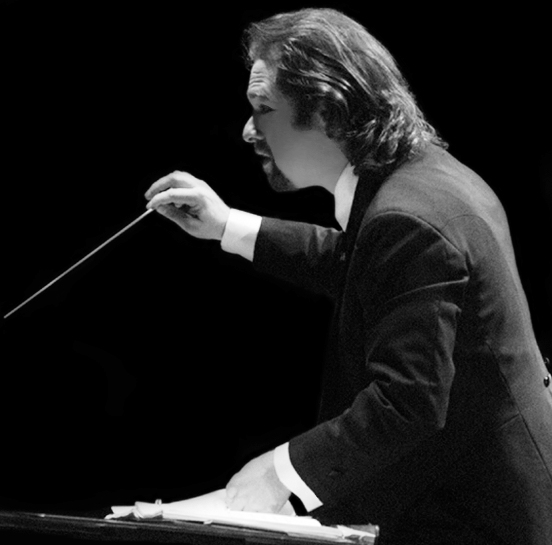 Lee Johnson, composer
Lee Johnson has conducted and recorded with several world-class orchestras including the Russian National Orchestra, London Symphony Orchestra, Taliesin Orchestra, London Session Orchestra, American Rock Orchestra and Cyberlin Philharmonia. During his career, he has composed six symphonies, four musicals, two operas and numerous chamber works, concerti, choral and vocal works. He has also composed music for ballet, theater, feature and experimental film and hundreds of works for multimedia and interactive technologies.
Among his numerous accolades for original compositions, Mr. Johnson has received an Emmy Award (1991, "It May Not Be Tara"), was named Georgia Artist of the Year (1995) and has won ASCAP (1993) and ADDY (1996) awards. Mr. Johnson is currently a full-time Callaway Professor of Music Chair at LaGrange College in Georgia.
About the Baltimore Symphony Orchestra
The Baltimore Symphony Orchestra (BSO) is internationally recognized as having achieved a preeminent place among the world's most important orchestras. Acclaimed for its uncompromising pursuit of artistic excellence, the Baltimore Symphony has attracted a devoted national and international following while maintaining deep bonds throughout Maryland through innovative education and community outreach initiatives.
The Baltimore Symphony made musical history in September 2007, when Maestra Marin Alsop led her inaugural concerts as the Orchestra's 12th music director, making her the first woman to head a major American orchestra. With her highly praised artistic vision, her dynamic musicianship and her commitment to accessibility in orchestral music, Maestra Alsop's directorship has ushered in a new era for the BSO and its audiences.
Each season the BSO plays host to some of the world's most renowned talents, including violinists Hilary Hahn and Joshua Bell, and cellist Yo-Yo Ma. In addition to its year-round classical programming, the BSO has been praised for its popular concerts. In recent years, the BSO has performed with artists such as Elvis Costello, Alison Krauss, Ben Folds and The Decemberists. For more information about the Baltimore Symphony Orchestra, visit BSOmusic.org.
COMPLETE PROGRAM INFORMATION
Dead Symphony: A Symphonic Tribute to the Grateful Dead
Friday, August 1, 2008 at 8:00 p.m. — Joseph Meyerhoff Symphony Hall
Lee Johnson: Dead Symphony No. 6 (WORLD PREMIERE PERFORMANCE)
Special anniversary pricing at the Joseph Meyerhoff Symphony Hall is made possible by generous underwriting from the PNC Foundation.
Media sponsorship is provided by WBAL 1090AM.
Tickets for this program range from $20 to $60 and are available through the BSO Ticket Office, 410.783.8000, 877.BSO.1444 or BSOmusic.org.