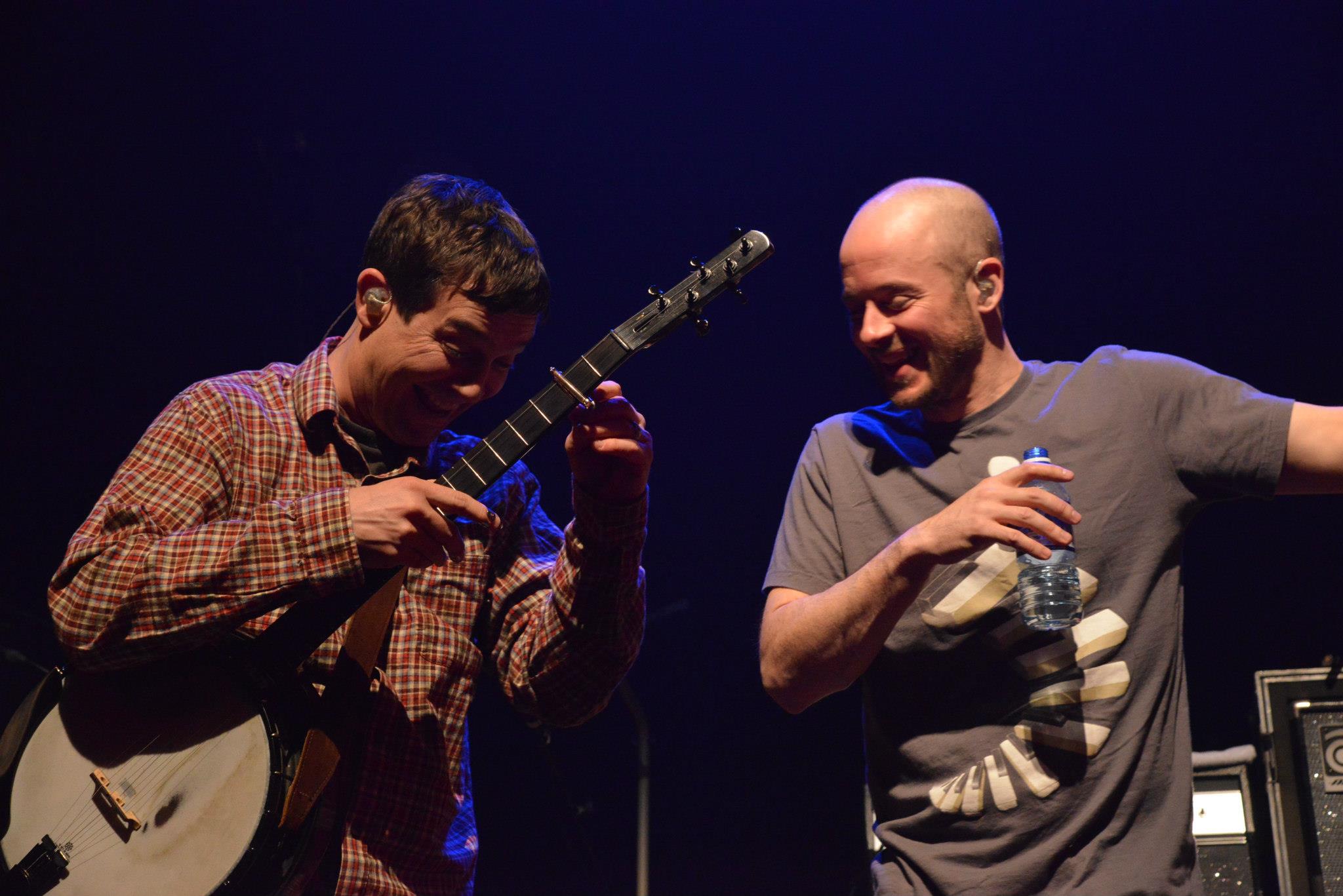 Coming up in July & August 2013, Yonder Mountain String Band will appear at select venues and music festivals across the country, including the Lewis Ginter Botanical Gardens (Richmond, VA; July 26), FloydFest (Floyd, VA; July 27), Bell's Brewery (Kalamazoo, MI; July 31), Penn's Peak (Jim Thorpe, PA; August 2), Saranac Brewery (Utica, NY; August 3), The Landing (Peoria , IL; August 6), Simon Estes Amphitheatre (Des Moines, IA; August 7), Crossroads (Kansas City, MO; August 8), Sumtur Amphitheater (Omaha, NE; August 9), and Red Rocks Amphitheatre (Morrison, CO; August 10). On select shows, YMSB will be joined by friends Danny Barnes, Railroad Earth, and The Devil Makes Three (specific dates are listed below). Please see the full schedule of YMSB's upcoming spring and summer tour dates listed below; additional summer dates will be announced soon.
For the second year-in-a-row, YMSB will host "Strings & Sol" from December 11 - 15, 2013 at the Now Sapphire Resort in Puerto Morelos, Mexico. Performing alongside YMSB, other epic string bands will include Railroad Earth, Leftover Salmon, Keller Williams w/ The Travelin' McCourys, and Greensky Bluegrass. Come spend your days swimming and lounging by pristine blue waters, participating in activities with various band members and exploring the Mayan Riviera. Each night, standout string bands will perform multiple shows on the beautiful beach at Now Sapphire. All performances, as well as all you can eat and drink are included in the cost of accommodations. For more information, please visit: www.stringsandsol.com.

It's not often you hear of a neo-bluegrass band breaking into the national spotlight with a performance on The Late Late Show with Craig Ferguson, tour dates with Dave Matthews, and selling out 9,000 seat venues (i.e. Red Rocks Amphitheater). Yonder Mountain String Band is clearly the exception to the rule, having performed in front of 250,000 fans over the past year and acquiring more than 170,000 "Likes" on their Facebook page. Now in their 14th year as a group, Yonder continues to sell-out top music venues across the country including The Fillmore (San Francisco, CA), Red Rocks Amphitheater (Denver, CO), Pepsi Center (Denver, CO), Best Buy Theater (NYC), Stubb's (Austin, TX), House of Blues (Chicago, IL) and others.


Yonder Mountain String Band is comprised of Adam Aijala (guitar, vocals), Jeff Austin (mandolin, vocals), Dave Johnston (banjo, vocals) and Ben Kaufmann (bass, vocals). With the band having one of the strongest touring bases in the industry, fans and critics alike have been drawn to both their live shows and singular studio albums. Reporting from the All Good Music Festival (2009), journalist Jarrett Bellini from CNN Showbiz Tonight notes, "The trophy for best musical set goes to Yonder Mountain String Band who, as the sun began to set, left it all on the stage for an hour and a half. The pickers from Colorado had the audience dancing and shaking, kicking up a joyful storm of dust into the cool summer sky."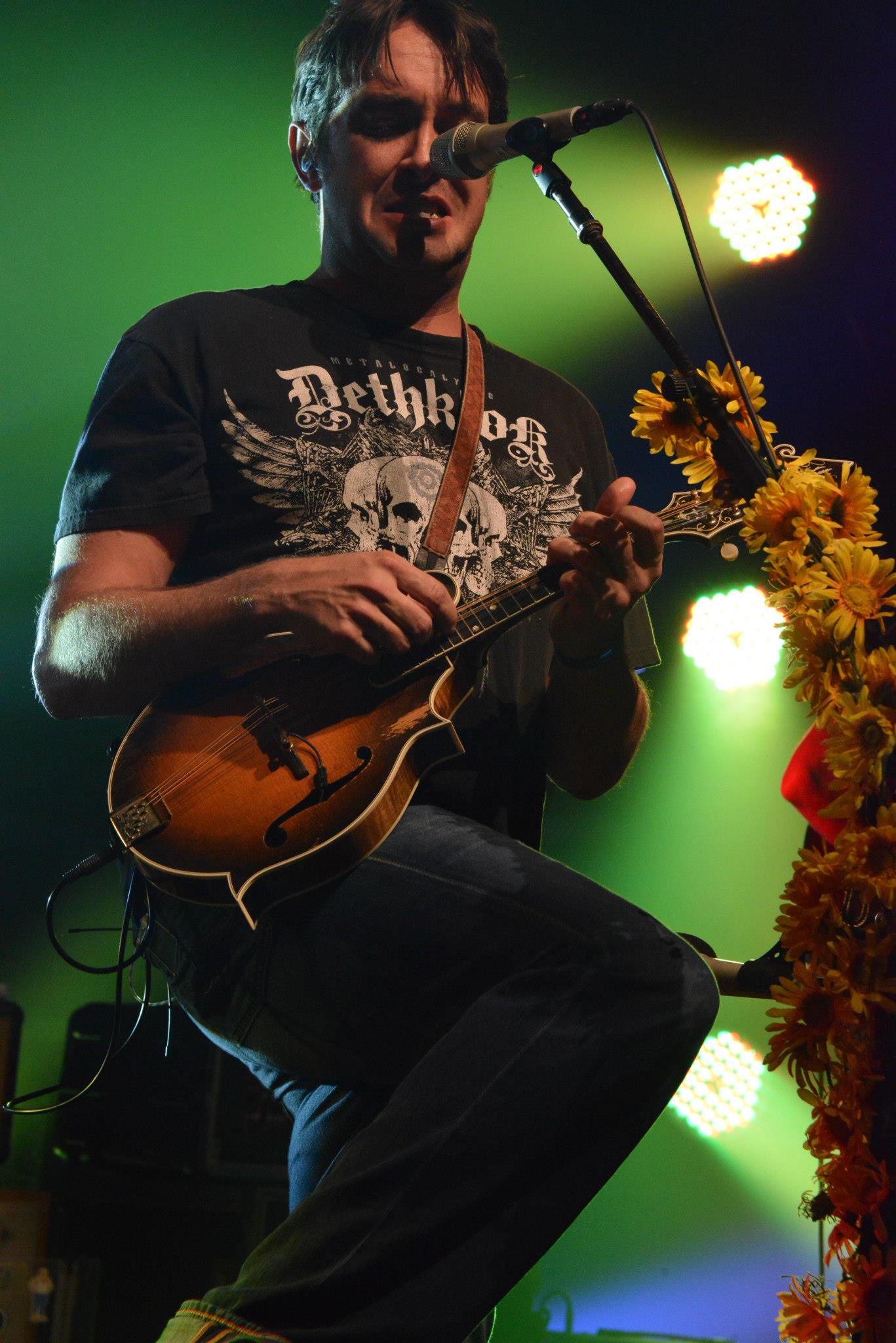 Commenting on their latest studio recording The Show, Rolling Stone critic Will Hermes says, "The concept is great: liberate bluegrass' hot-shit riffing and blue-sky harmonies from its hidebound formalism and see where it flies. This Boulder, CO crew brings dazzling chops to the table." Produced by rock producer Tom Rothrock (Beck, Foo Fighters), The Show marks Yonder's second go around with Rothrock and their fifth studio album released on their independent label, Frog Pad Records. Featuring the band backed by Elvis Costello's sideman Pete Thomas on drums on six tracks, The Show includes 14 original compositions written by various band members. This spring and summer, YMSB will showcase newly written material that'll be featured on a new studio EP due out in 2013, as well as songs from The Show and their extensive catalogue.

Yonder has always played music by its own design. Bending bluegrass, rock and countless other influences, they've come to pioneer a sound that they alone could only champion. With a traditional lineup of instruments, they may appear to be a traditional bluegrass band at first glance but they've taken the customary old-timey instrumentation (sans the fiddle) to new heights, transcending any single genre. Yonder has become a regular performer at major music festivals like the iconic Telluride Bluegrass Festival, Northwest String Summit and DelFest as well as massive multi-stage events like Austin City Limits Festival, Bonnaroo and Rothbury.

For more information on Yonder Mountain String Band, please visit www.yondermountain.com.

Yonder Mountain String Band Tour Dates:
5/24 - Chillicothe, IL - Summer Camp Music Festival
5/25 - Thornville, OH - Dark Star Jubilee
5/26 - Cumberland, MD - DelFest
5/30 - Ozark, AR - Wakarusa
6/19 - Telluride, CO - Telluride Conference Center
6/21 - Telluride, CO - Sheridan Opera House
6/22 - Telluride, CO - Telluride Bluegrass Festival
7/18 - Thornville, OH - All Good Music Festival
7/19 - 7/21 - North Plains, OR - 12th Annual Northwest String Summit
7/26 - Richmond, VA - Lewis Ginter Botanical Gardens
7/27 - Floyd, VA - FloydFest
7/31 - Kalamazoo, MI - Bell's Brewery*
8/2 - Jim Thorpe, PA - Penn's Peak
8/3 - Utica, NY - Saranac Brewery**
8/7 - Des Moines, IA - Simon Estes Amphitheatre***
8/8 - Kansas City, MO - Crossroads***
8/9 - Omaha, NE - Sumtur Amphitheater***
8/10 - Morrison, CO - Red Rocks Amphitheatre****
12/11 - 12/15 - Puerto Morelos, MX - Strings & Sol

* w/ Danny Barnes
** w/ Railroad Earth
*** w/ The Devil Makes Three
**** w/ The Devil Makes Three, Danny Barnes