ON October 26th I got the honor of seeing Yonder Mountain String Band for their Halloween party at the House of Blues in Chicago. It was a beautiful night out in the city. The House of Blues is nestled right downtown among all of the stately buildings and bright city lights. The interior of the building is just as impressive as its stately surroundings. Every wall is painted and decorated differently and the balconies that are stacked three high are decorated with filigree, which is illuminated by color changing lights.  It is truly a beautiful building.I arrived to a growing crowd, some people dressed for the holiday, and others ready to hear some blue grass. The opening band was called The Founding Fathers, and is a side project by two of the members of the Infamous String Dusters, Andy falco on Guitar and Chris Pandolfi on banjo. This group offers bluegrass with a twist you've never heard before. It's an experimental mix of some blue grass and some bare bones electronic sounds that come from a simple set up of two guys a guitar a banjo and synthesizer.  They have a mixed set list of originals mixed with familiar tunes. One of my very favorite moments was the cover of "While my Guitar Gently Weeps" by the Beatles. I have heard many covers of this song, but this was one of the most unique translations I have ever heard. The blue grass, yet electronic sound as well as the charismatic stage presence of the musicians, really made it something special.
After a short break, the Yonder Mountain String Band began to take the stage and I could feel the excitement in the room come to a peak. This four piece blue grass group has a dedicated following all across the U.S., but they are definitely a Mid-West favorite. The group originates out of Colorado and has been touring for the last 14 years.  The group is made up of  Adam Aijala on guitar, Jeff Austin on mandolin and vocals, Dave Johnston playing banjo, and Ben Kaufmann on the stand up bass. Even though this is a classic combination of instruments for blue grass, these guys have a unique way of playing blue grass. They started the set with a high-powered, and dare I say, foot stomping song, called "If you're ever in Oklahoma" which is off of their 2001 album Mountain Tracks: Volume 1. They went on to play a first set packed with a list of 14 songs.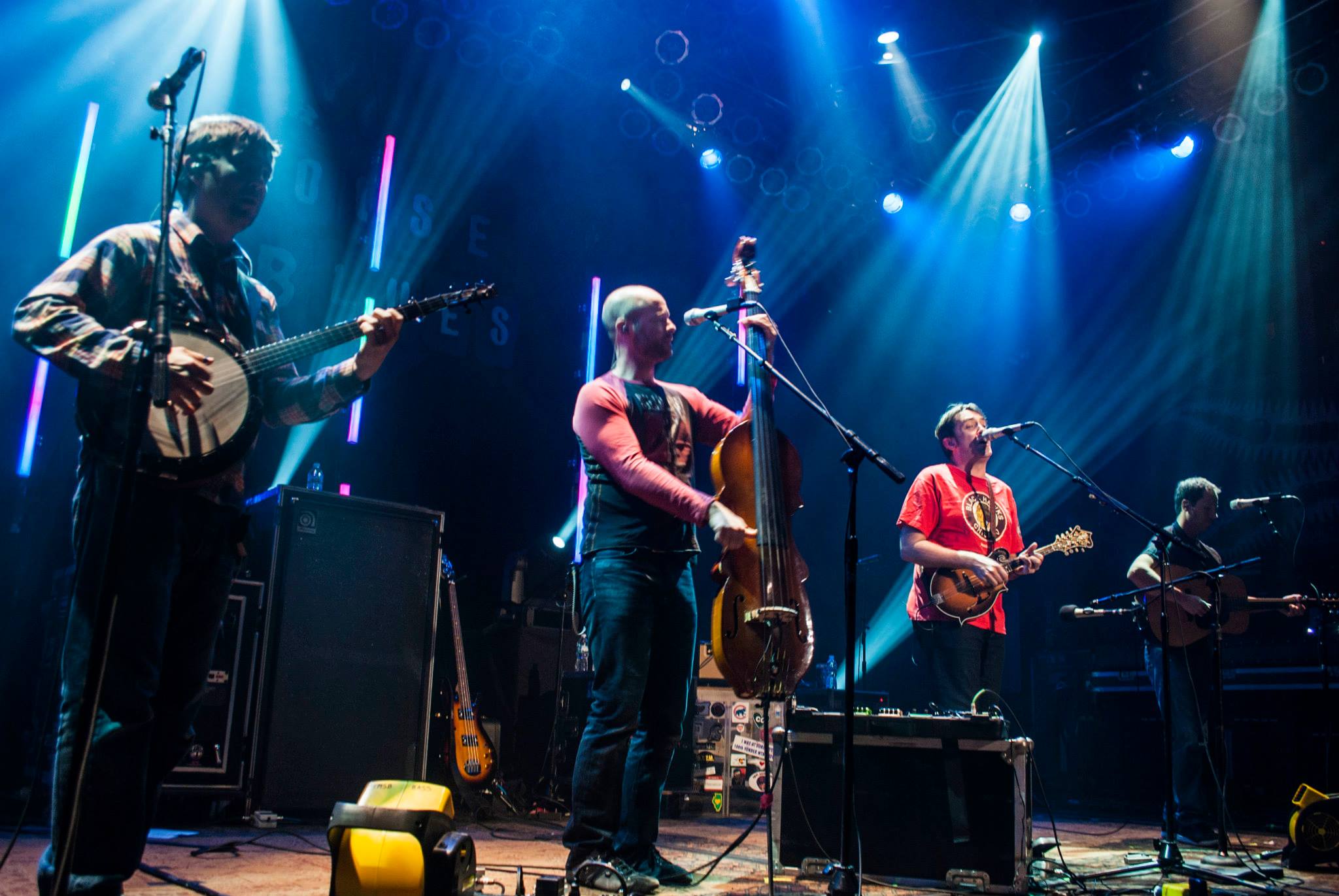 By the second set, the House of Blues was packed to the brim. The mazes of painted hallways were elbow to elbow as everyone geared up for the second set. They started the second set with "Sidewalk Stars," an up-tempo song with a catchy melody and deep lyrics with a nostalgic feel. This ended up being another power packed, knee stomping, set with another 13 songs featured. Songs like, "Isolate," "Night out," "Keep Going," and "Shake Me Up." They closed the night with a three song encore of "Town," "Raleigh & Spencer," and "Bloody Mary."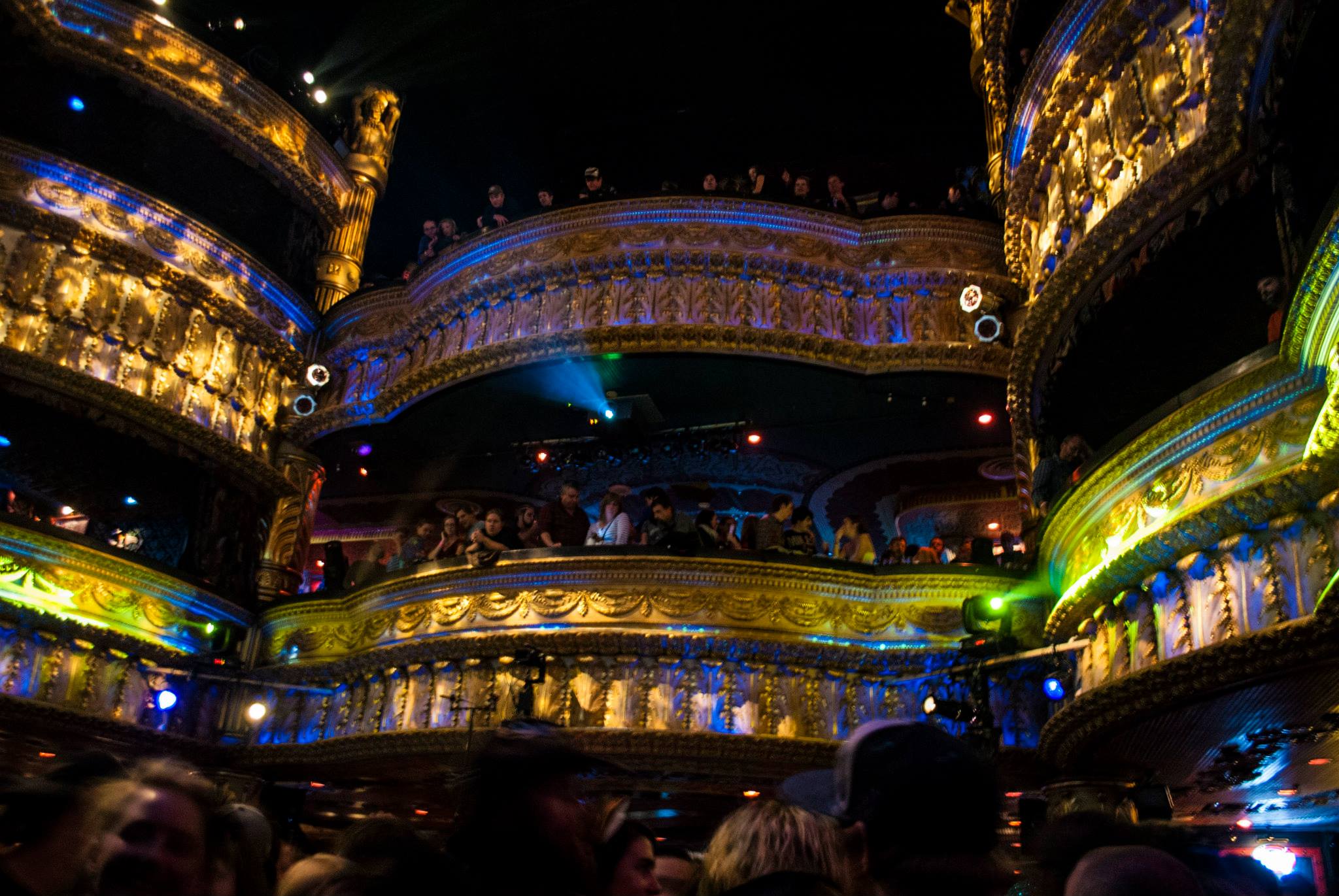 Overall it was a beautiful night in the Windy City. As I walked out of the House of Blues I was met by the impressive sky scrape of Chicago and meandered down the river to my bus stop. I reflected on what a great night of music and celebration it was. Yonder Mountain String Band put on a show to impress. Check out their newest album that was released in early October and see their website www.yondermountain.com for future tour dates and to purchase the newest CD.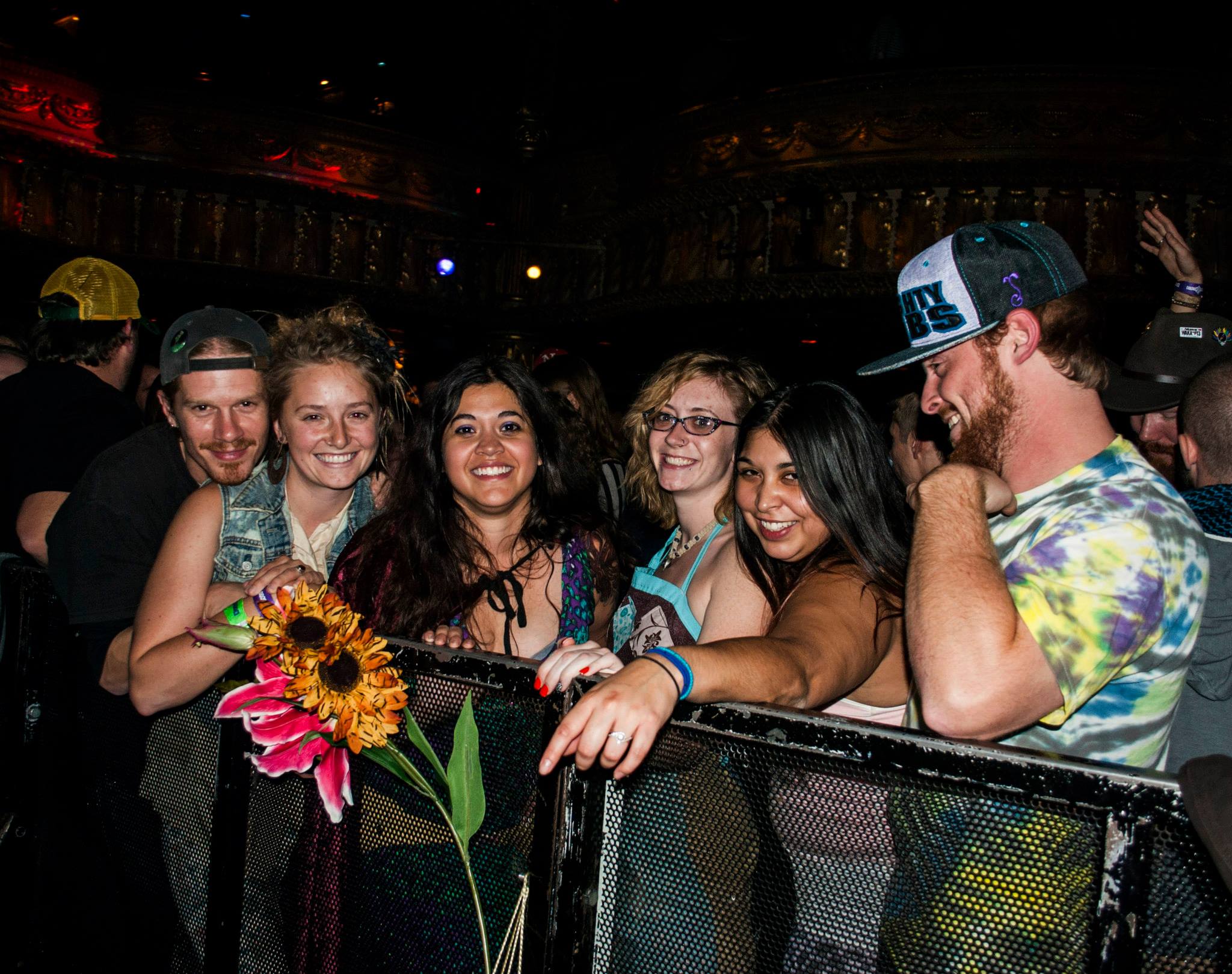 Check out more photos from the show.