Yuksek's 'Living On The Edge Of Time' Streets 2/14/2012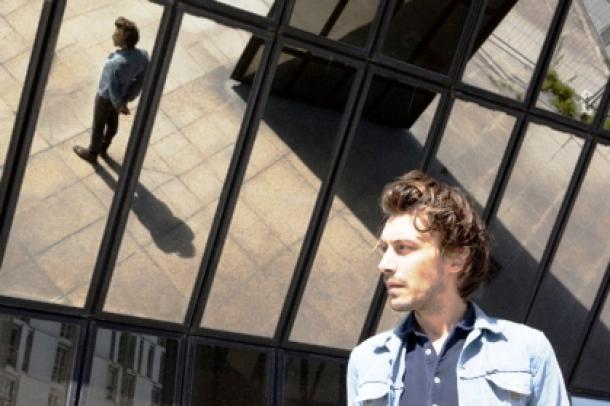 Classically trained musician and electro-pop composer Yuksek (aka Pierre-Alexander Busson) is about to invade the US, bringing a flurry of swooping, dance-pop anthems guaranteed to make you hum and sway.
Empowered by his previous work with artists such as Chromeo and Amanda Blank, Yuksek's new album pushes our lovely Frenchman to the front lines, both as vocalist and leading a fierce live band. On Living On The Edge Of Time, he marries the distorted, saturated sounds of dance floor decadence for which he's known with a more melodic and catchy, and dare we say "pop" vibe. The first single off the new album, "On A Train," was released October 18 with singles "Always On The Run" out November 29 and "Off The Wall" slated for January. Living On The Edge Of Time will be released January 24th on Ultra Records. Check out the video for the anthemic single "On A Train" HERE.
There's always been a pop heart beating inside Yuksek's unique brand of electronic dancefloor bangers. Always catchy hooks hidden between the acid loops, hints of glam and indie infiltrating his energized house beats. Tunes like "So Far Away From The Sea" and "Extraball" from his acclaimed debut album revealed a powerful pop sensibility, deeply rooted into a lifelong affinity to artists as David Bowie, Gary Numan and The Cure, but also a devoted love for Lou Reed circa Transformer, Serge Gainsbourg, early West Coast-rap and the Warp label. Living On The Edge Of Time is the sound of an artist who can't ignore the muse, a restless producer constantly in motion and a musician devoted to evolution.
The album opens with "Always on the Run," a track that sets the album's underlying tone of chaos and movement grabbing you with a transfixing vocal melody that submerges you into the album. The first single, "On a Train" is a true dance-floor anthem that builds to an explosive chorus with a skittering beat that will get stuck in your head for days. On "White Keys," a hauntingly eerie synthesizer sets a more contemplative mood while lingering over an up-tempo beat. Lyrically referencing the album title, "The Edge" has a pulsating beat sliced by keyboards stabs eventually exploding into a synth-fueled chorus. Closing the record is the 5 minute throbbing psychedelic pop-behemoth "Out Of Control," complete with finger snaps and a driving bass line.
Continuing his journey of musical evolution Yuksek is prepared to unleash his tour de force sound, making a lasting impression on American shores.