Zero @ Great American Music Hall | 3/4 & 3/5
Submitted by kimock.com on Fri, 02/25/2011 - 08:10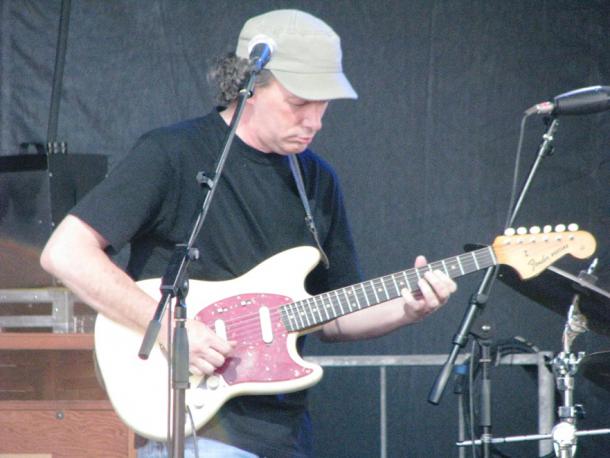 For the first time in nearly 20 years, ZERO returns to the Great American Music Hall for a two-night special event: March 4th and 5th. Almost two decades ago, the quintessential Bay Area band recorded 'Chance in a Million' at the historic venue.
The band reunites to commemorate the music and to benefit band mate, Judge Murphy, who is battling liver cancer, awaiting transplant.  Tickets on sale now and selling fast. Thanks for supporting the cause to benefit a brother.
ABSOLUTE ZERO
Recorded at Avatar Studio in Santa Rosa, California in the early eighties, the studio recording Absolute Zero marks the inception of the ZERO instrumental repertoire.
Featuring Steve Kimock on guitar and bass and Greg Anton on drums and keys, this 80's recording is being released for the first time, available exclusively at the upcoming ZERO shows.
Featuring such songs as Tear Tags Off Mattresses, Severe Tire Damage and Theme From Nancy Germany, this 5-song EP will surely delight any ZERO fan. The album will be officially released after the GAMH shows.
KIMOCK'S SPRING NEW YORK CITY RESIDENCY
Steve Kimock has confirmed a three-week spring residency at Sullivan Hall in NYC on Wednesday, March 23th, March 30th and April 6th.
Kimock's NYC residency will have a very different musical feel & flavor each week, with some of the best musicians based in New York City and beyond joining him such as Henry Butler, Adam Deitch, Marco Benevento, Andy Hess, John Molo, Pete Sears, Marc Friedman and more! Expect some legendary collaborations...hope to see you there.
For line-ups and more info visit www.kimock.com