Free Copy of Primus' Green Naugahyde!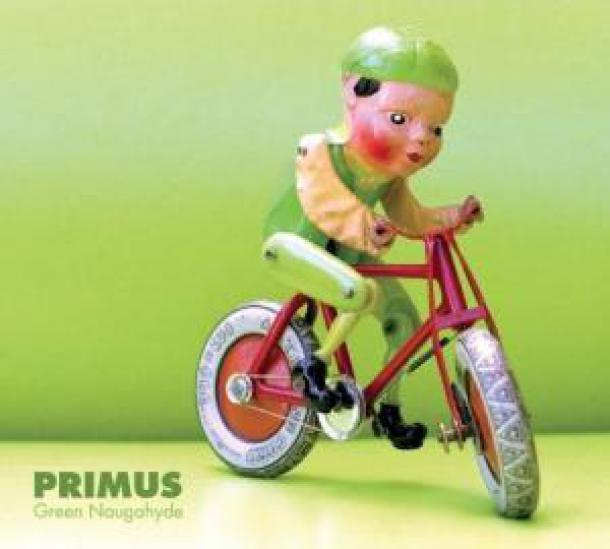 *** EMAIL THE GRATEFUL WEB IF YOU'RE INTERESTED IN A FREE COPY OF THIS CD***
Alternative rock legends Primus are pleased to announce Green Naugahyde, the band's first studio album in 11 years, is now available for purchase.  Green Naugahyde (ATO Records / Prawn Songs), is a Primus record in the truest sense of the word.  It was produced and engineered by Les Claypool at  Rancho Relaxo, his personal studio in Northern California, and features long-time guitarist Larry LaLonde as well as drummer Jay Lane, who has weaved in and out of Primus' line-up over their long and storied history.  Green Naugahyde expands on the band's incomparable sound and also sees them bringing it to the next millennium.  It is a cerebral and complex album that, like all of the band's output is teeming with the signature Primus blend of whimsy and underlying darkness.
In supposr of Green Naugahyde, Primus will be heading out on a fall tour later this month billed "An Evening with Primus".  The tour, which features two full sets from the band, begins on September 23rd in Boston before making its way west, concluding on October 29th as part of the Oddity Faire at the Greek Theatre in Berkley, CA.  You can find all of the band's tour dates listed below, and ticket information can be found in the tour section of the band's website.