The Macpodz w/Sophistafunk
Date:
Tue, 09/27/2011 - 21:00
to
Wed, 09/28/2011 - 02:00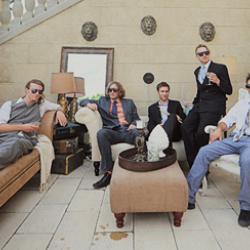 Tuesday, September 27
Brooklyn Bowl w/s/g Sophistafunk
8:00 pm
61 Wythe Avenue, Brooklyn, NY
$10
The five skillful and clever musicians in Ann Arbor, Michigan's The Macpodz captivate live music lovers with an original, high-energy recipe of American traditions and world grooves they call "disco bebop." The act's rootsy dance grooves and unstructured, big-band-style instrumental jazz jams can "impress as only an open minded band can," according to HighTimes.com. Think Frank Zappa meets Miles Davis fusion. The Macpodz truly sets itself apart, however, with instrumentation that excludes a guitar.
Radio play on the Sirius station "Jam On," has fueled crowds at Rothbury, Bear Creek, Summer Camp, All Good, Moe.Down and Gathering of the Vibes festival stages. The band releases a new EP in August 2011 followed by a full album later the same year. The group also just finished a 3-D music video for it's single, "The Truth."
Location:
Brooklyn Bowl - Brooklyn, NY