Valentine's Day is a day full of love whether you are with someone or single. So many people are divided about how they should feel on this day. For someone like me who loves holidays and live music, there was nothing better for me to do than to enjoy this day with my daughter, support the One Billion Rising March against abuse in Denver, and then seeing some of my favorite musicians performing their interpretations of one of my favorite band's music. We were lucky enough to have Joe Russo's Almost Dead perform in our area on this weekend full of love. And they definitely brought the heat and passion to one of the best first sets of 2015 so far.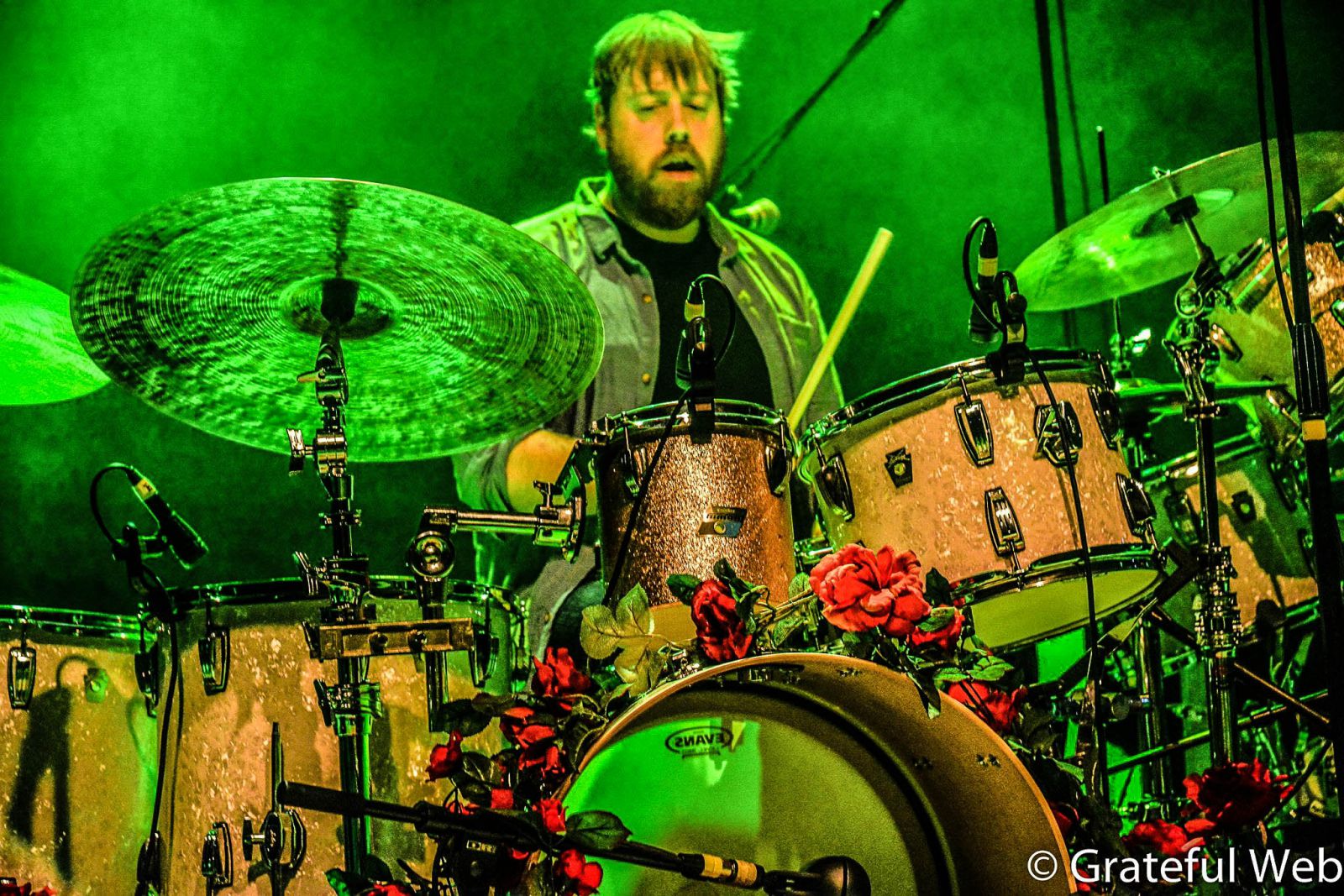 For some reason now more than ever, I have been noticing that many bands have been playing very mediocre first sets, and later delivering their best. Therefore, I was extremely happy when Joe Russo's Almost Dead brought it hard for this action packed dance party first set. I have a long history with each member of this band having seen them all in their previous projects since before the turn of the century. There was no opener needed at this show. We knew what we were there for, and the band did not need anyone else to warm up the crowd for them. As soon as they came on, they teased us for a second and then blasted into "Help on the Way > Slipknot! > Franklin's Tower." Guitar sensation Tom Hamilton sung both of these songs, and the jams were heavy, especially in "Slipknot!" Hamilton also took turns taking blues solos back and forth with their other guitarist Scott Metzger. This was first played by the Grateful Dead at the Bob Fried Memorial Boogie in San Francisco in 1975, and Almost Dead's rendition definitely had that mid-seventies sound. And just as the Grateful Dead invented a genre of music, lyricist Robert Hunter wrote this about another inventor, Ben Franklin. When Franklin's invention of "dewing" improved the production of large bells, his contemporaries had a hard time understanding what he meant, therefore, his advice to them was, "if you get confused, listen to the music play." Then the solos of both guitarist's took the audience to another time and place. Just like some of our contemporaries do not understand the high quality of music that we are fortunate enough to hear, love, understand, and remember, Franklin's were behind his understanding as well. On this night, everyone at the Ogden Theater was so appreciative to hear this nostalgic magic.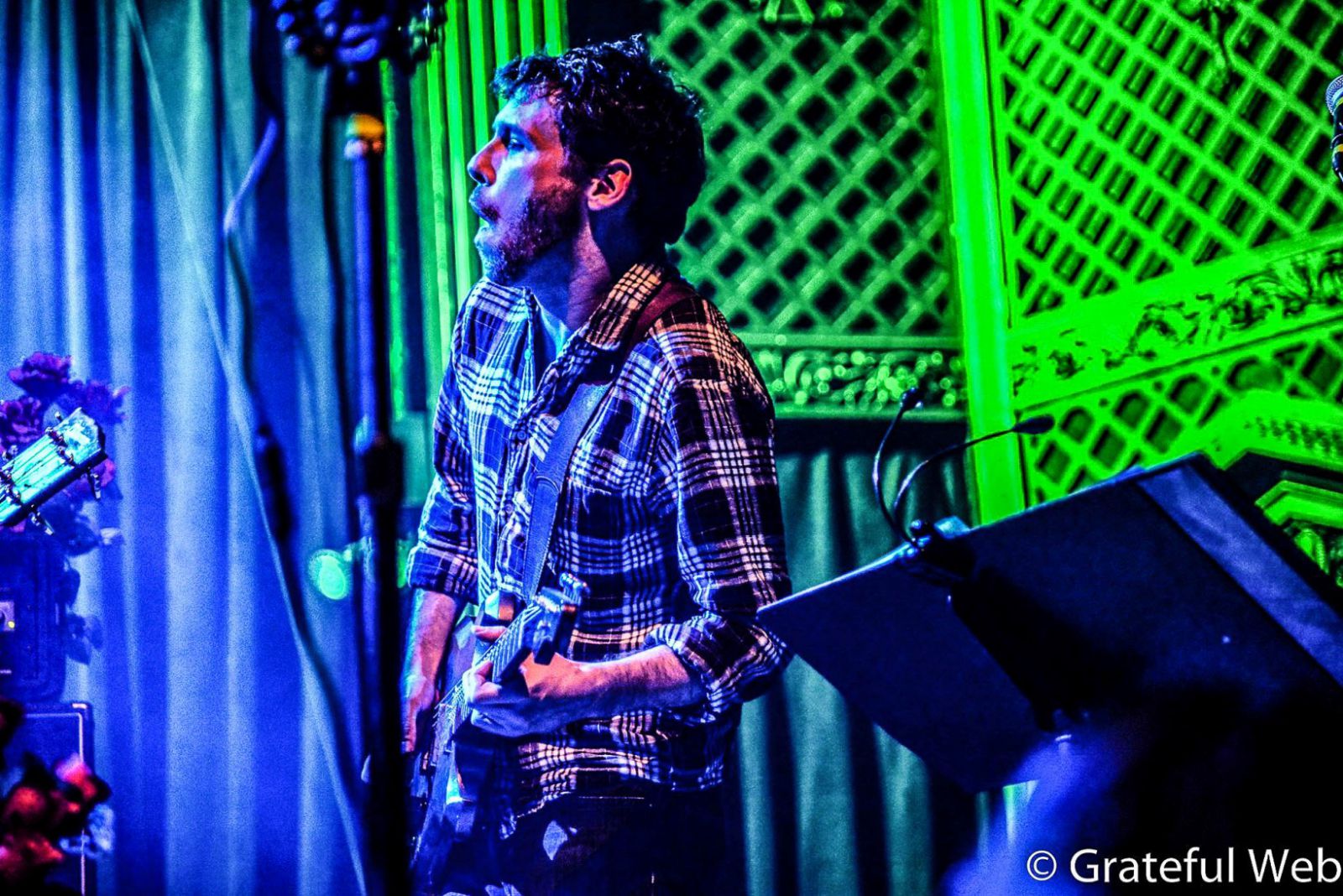 Metzger belted Bob Weir's part in "Feels Like a Stranger" next. Their guitar tones were immaculate, and solos in the end built to an eclipse of roars from the crowd. The introspective "Althea" came next, and even though this is a kind of break up song, it is more of an introspective look into one's ego, and the balance of all of that came from keyboard player Marco Benevento's "All of My Love" by Led Zeppelin teases in the song. That was powerful moment in the song. It seems like these songs force us all to look inside to create what is outside, which is something that is easier said than done for most. The end of "Althea" was spacey, and the next song was perfect for that introduction, especially since it is most often followed by "Drums" and "Space." "The Wheel" gently wedged its way in, and when fans recognized what was coming, another explosion ensued. As all of the members sang along, drummer Joe Russo's fills and building technique's produced the thunder and lightning that Hunter's lyrics talks about. Russo pounded out an improvisational masterpiece of slow and fast paced space rock as the others played around with haunting sound effects. This built up into an amazing crescendo that lead to the set closer, "One More Saturday Night." It was magnificent! It was one of the few straight ahead rock n' roll Grateful Dead songs that they played, and as Jerry once said, "cause playing rock and roll…it's fun."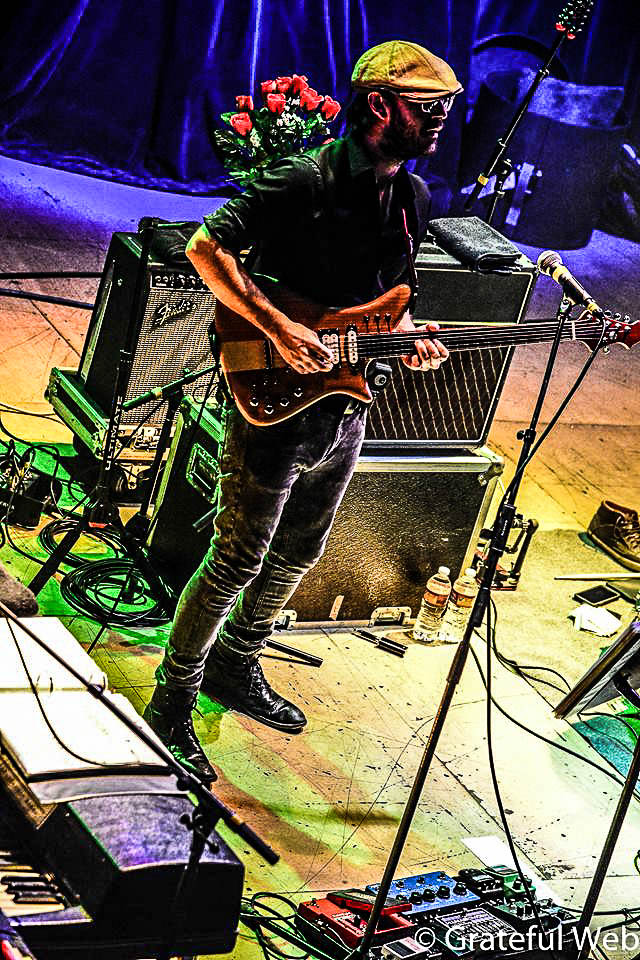 The second set started hot and was nearly two hours long with every song seguing into the next until the very end. "China Cat Sunflower" kicked it all off, and even though there was no "I Know You Rider" at this show, the song inspired by the poems of Dame Edith Sitwell, brought an immense joy to this audience. The front half of this set was my favorite part of the second set. I loved how Almost Dead brought this jam into the traditional "Goin' Down the Road Feeling Bad." Russo's beat from "China Cat" into this sounded like a train rolling at different speeds throughout an adventurous ride. Benevento's tickling of the ivories dictated the pace through much of it too. It was more than appropriate that the beat was reminiscent of a train ride since Garcia learned the tune from Delaney Bramlett during the famous 1970 Festival Express ride across Canada. The traditional tunes rolled on as they went into "And We Bid You Goodnight." JRAD does an amazing job of making these classic, in every aspect of that word, songs their own. That's why these shows appeal to every generation of Grateful Dead fan as well as fans of these particular musicians. They respectfully make these sets and songs their own for the night. For example, "And We Bid You Goodnight" used to be a song that the Grateful Dead often sang a capella to close many of their shows. Joe Russo's Almost Dead played it instrumental in the middle of a set. It even included a couple "GDTRFB" teases.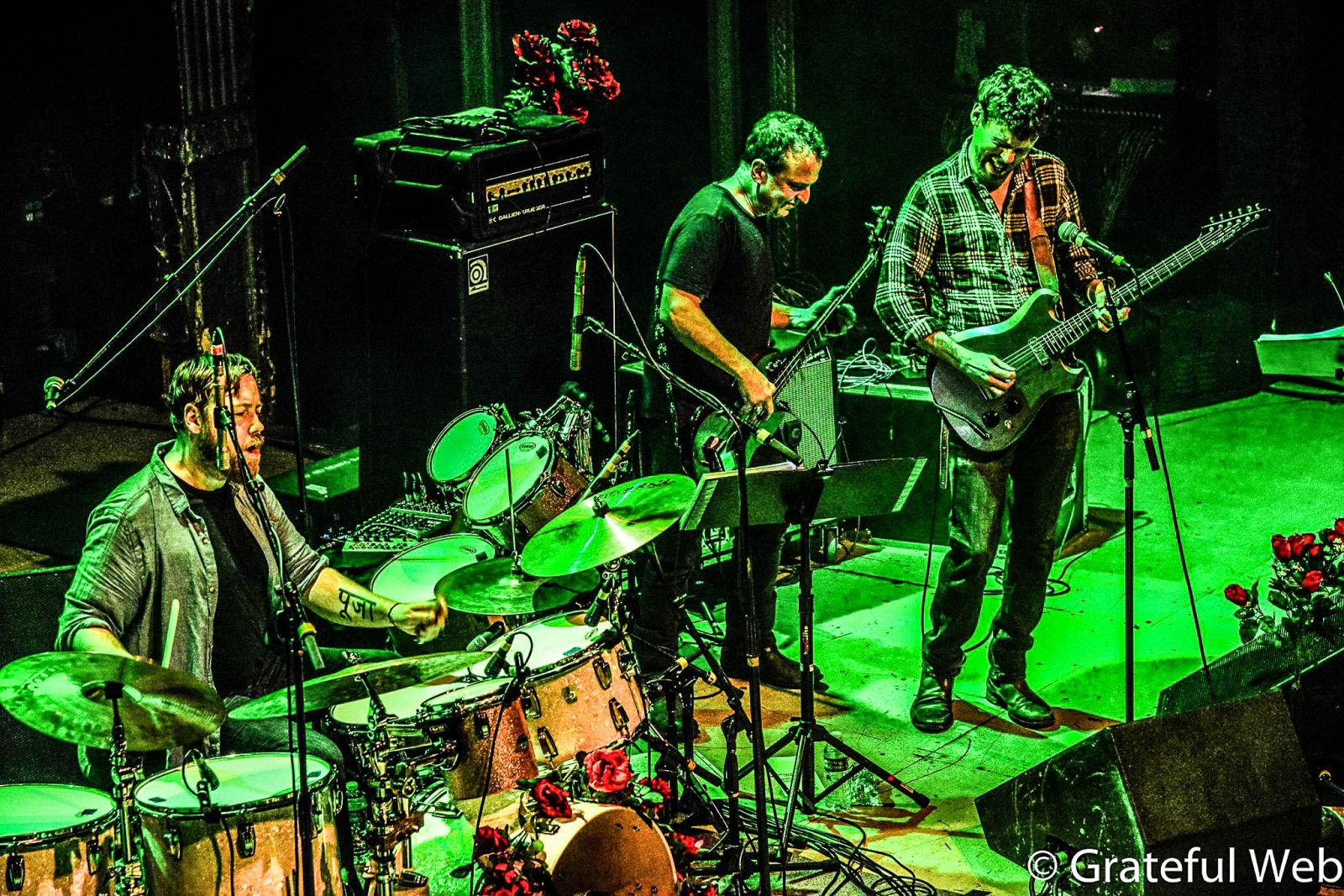 This morphed into "They Love Each Other," which is the perfect Valentine's Day tune. Bassist Dave Dreiwitz slipped in a few "Caution" teases, which warns the train passengers not to step on the tracks. Dreiwitz who comes from the band Ween, also has played with these guys minus Hamilton in Bustle in Your Hedgerow. There were also a few Hamilton teases thrown into this which were interesting. He teased "Powerhouse," which is best known for its chase music in Looney Tunes cartoons by Raymond Scott.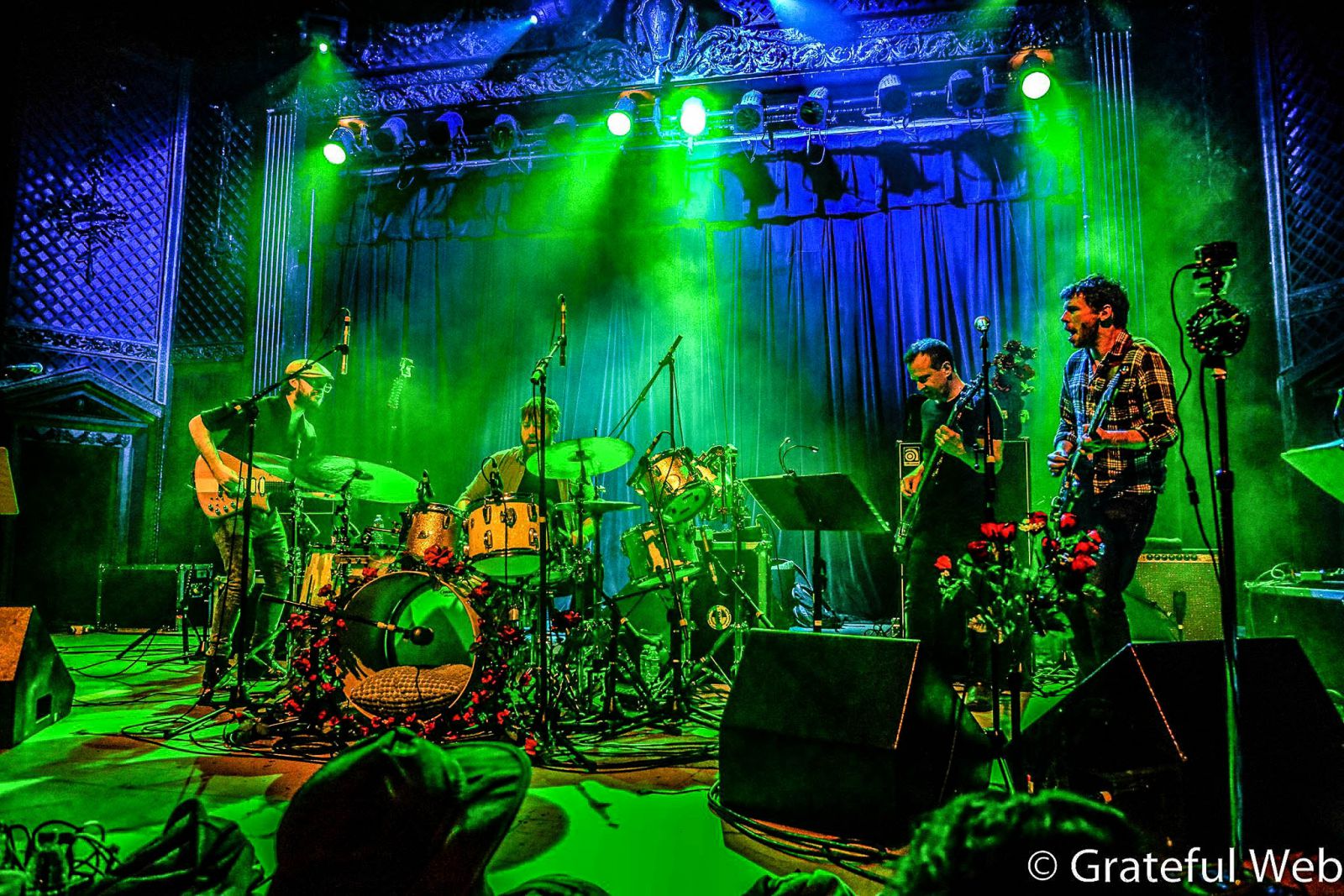 Scott Metzger crooned the words for "Lost Sailor > Saint of Circumstance," and the next twenty minutes felt like we were at sea. This pair of Weir/Barlow songs captures the essence of being unsure where you are going, but seem to be willing to continue anyway. While I was reading Life of Pi by Yann Martel several years ago, I could not help, but listen to, think about, and ponder on the similarities between these songs and that book. As I listened to Almost Dead's version, I felt like the book's protagonist Piscine Molitor "Pi" Patel. During these songs, it got spacey, and Russo's drumming got cataclysmic toward the end of "Saint of Circumstance."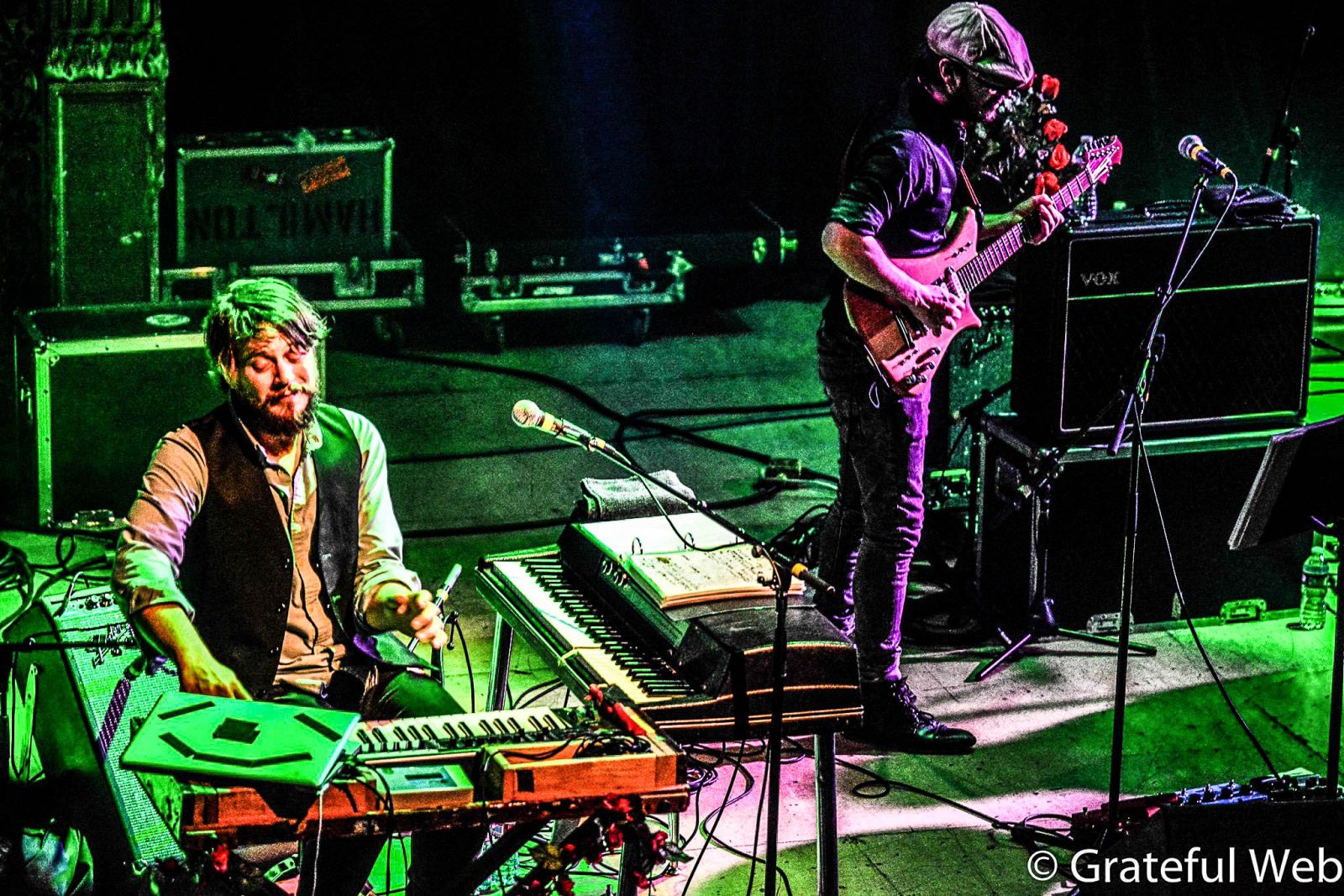 What happened next took courage, but was magnificent. The youngsters might not have fully gotten what took place, but the old heads definitely were losing their minds. Almost Dead ventured into "Terrapin Station Suite." This has so many important reasons for this band to play this. Many people have said that this song was about reincarnation, but on this night played by these guys it gave an even bigger meaning. The fact that we are all one, and we are each other was a trippy thought while hearing Joe Russo's Almost Dead play this spiritual song of the Grateful Dead for half of an hour. Maybe when we try to separate these two bands, that is when we think too much, and it becomes an illusion. The Terrapin Station has always been a symbol of that illusion of being two different things. It is more fun anyway to think of us all being one, especially on Valentine's Day.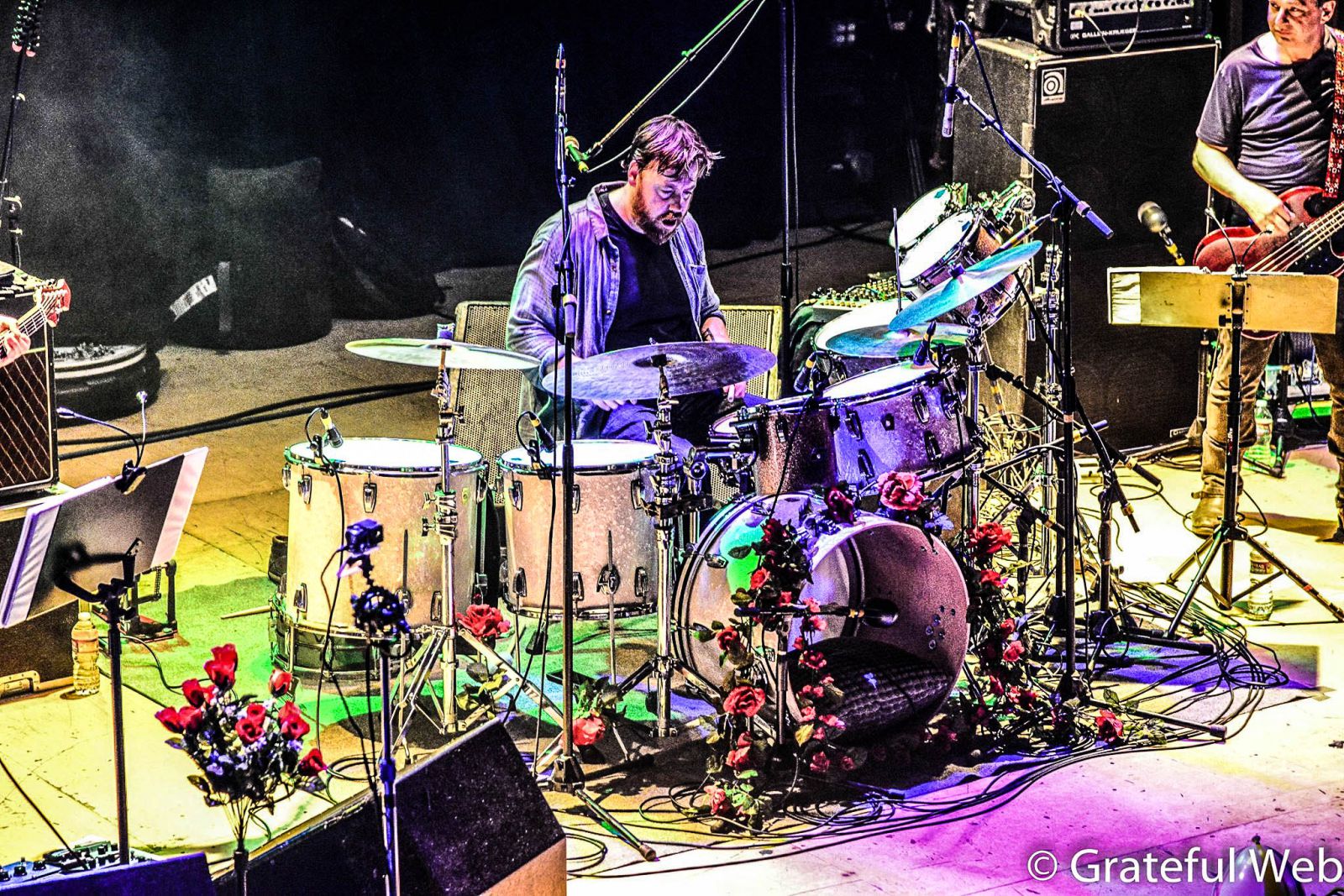 Finally, Joe Russo introduced the band and thanked everyone for our support. Then, they came back on and played "Morning Dew." This post-apocalyptic folk rock song about a man and a woman that were the last two people alive was the perfect way to end this show. It is kind of romantic, and the totality of this show left whispers of people who were going to make it up to the Boulder show, which was not sold out at the time. The after show experience was a lot of fun after the show ended. It was great to mingle with the guys, and to personally thank Peter Costello, their manager and long time Deadhead for the passes and the hospitality. This was an experience that I will never forget in many ways. Make sure to check them out as soon as you can.