On Sunday afternoon The New Mastersounds were finishing up a remarkable set of true funk as Renard "Ras I Ray" Shy, Sr. (bassist/singer for Easy Star All-Stars) sat in the audience at Red Rocks Amphitheater enjoying the music and mingling with fans. Something about reggae goes perfectly with Red Rocks. The naturally rock-walled, open air theater was the ideal venue for Easy Star All-Stars soul shakedown on Sunday evening. Opening for prog/jam machine Umphrey's McGee as a part the the Red Rocks & Blue event, Easy Star got the evening going with their bass-steady, island-style rhythm, building on the soulful foundation laid by the Mastersounds.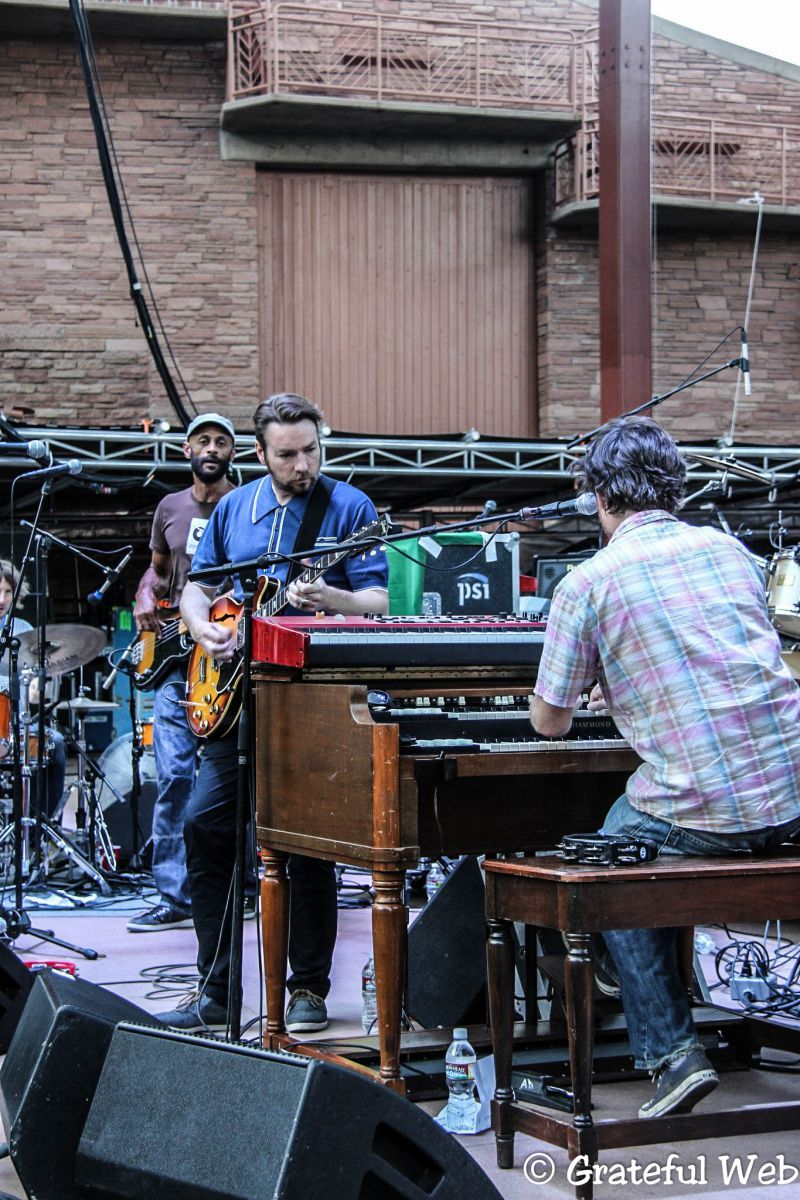 Known best for reggae versions of records by Pink Floyd, Radiohead and The Beatles, Easy Star's set largely consisted of a slew of covers by the aforementioned artists. Radiohead's "Climbing Up the Walls," "Karma Police" and "Let Down;" "Breathe" and "Time" by Pink Floyd; "With a Little Help from my Friends" and "Sgt Pepper's Lonely Hearts Club Band" by The Beatles all got a rasta makeover and had the crowd moving.
"Don't Stop the Music" and "Paid My Dues" from their 2011 release, First Light mingled among the cover songs and the upbeat, inviting grooves put a care-free vibe into the air. Ras I Ray and lead vocalist Menny More strutted around the stage, dancing on a riser and laying the vocals over dense, dance-dictating bass lines.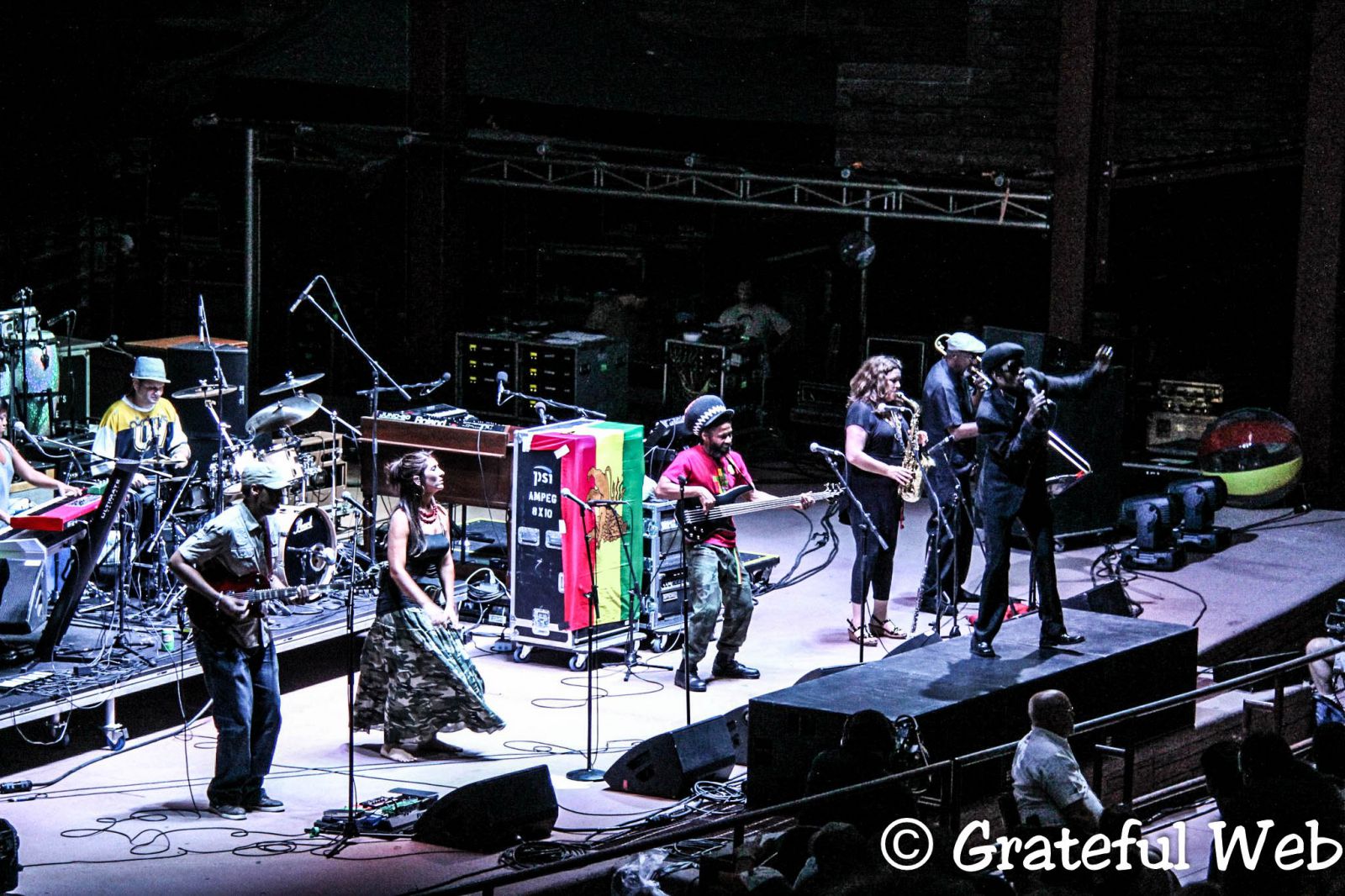 This year's LP is Easy Star's first album of original songs, and shows their ability to construct their own tunes on par with their renditions of classics. While it would have been nice if their set showcased more of their new originals, their choices were clearly satisfying to both the audience and the performers. Reggae in and of itself is undeniable; reggae covers of Radiohead and Floyd is a damn hip trick, and a perfect intro for the main act.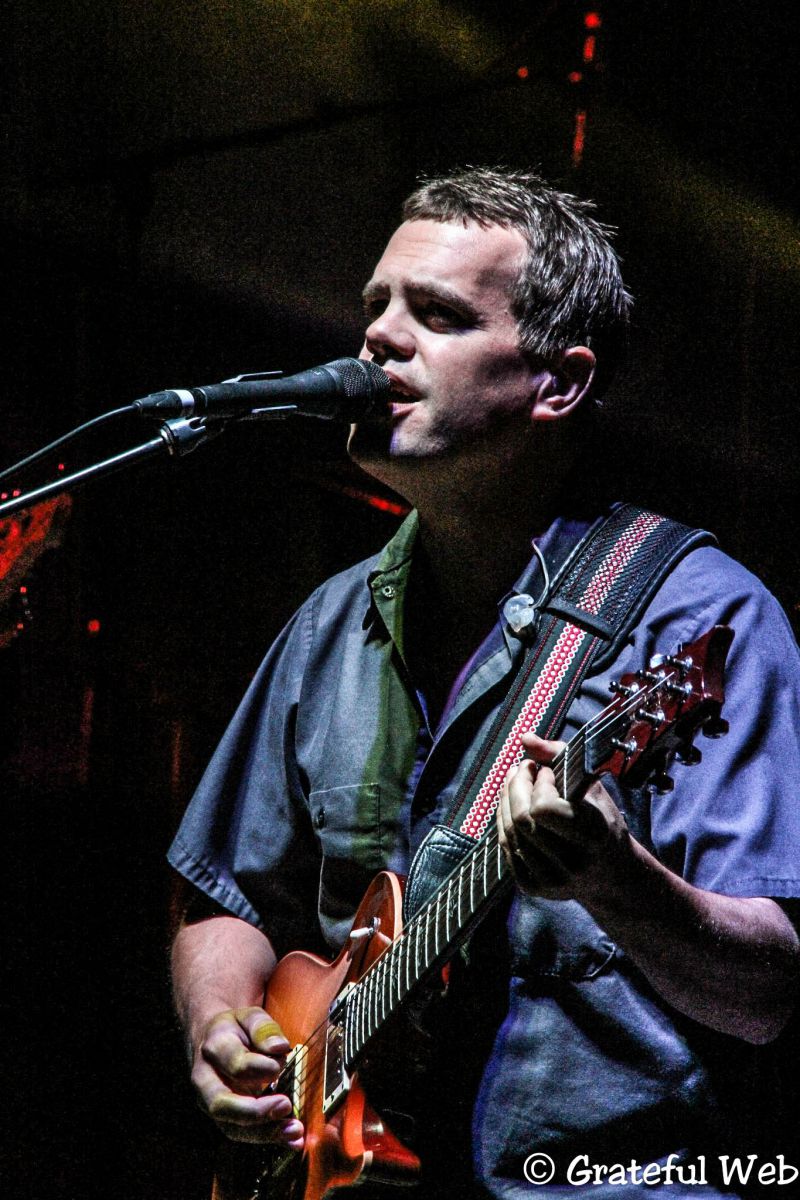 "When you play a place like Red Rocks...it never feels like...like you've been there before. I don't know how to describe it, but all the times we've been there it's always felt like the first time. I mean Red Rocks is a separate entity. I wouldn't compare it to anything else. There's nothing like it," remarked Brendan Bayliss, guitarist and lead singer for Umphrey's McGee, in a recent interview.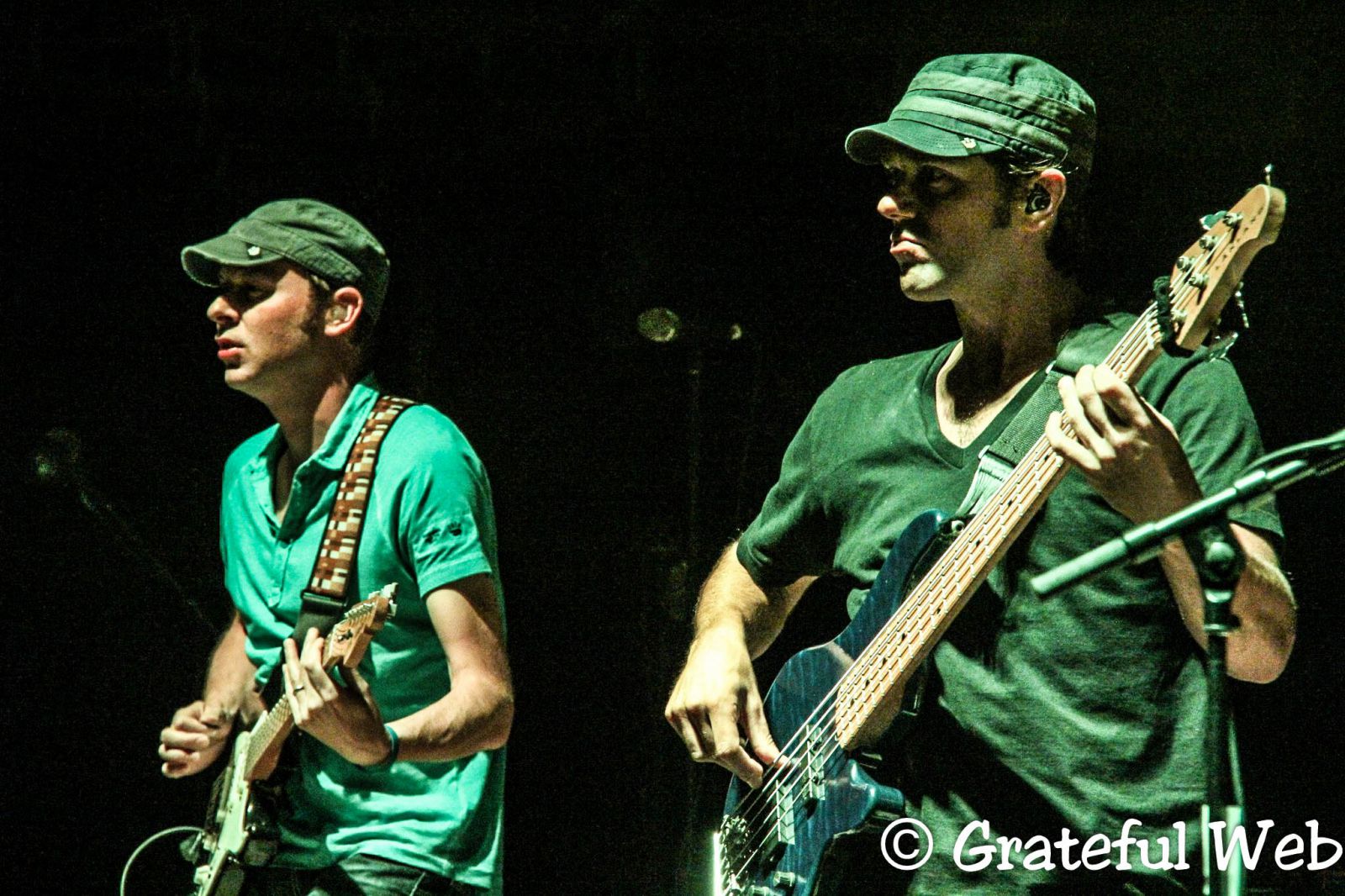 Bayliss and his gang of brothers are kind of like the SWAT team of jam bands. Perhaps they saved jam rock from a potential lackadaisical stereotype via complex changes and time signatures and a plethora of notes. A first set of Jazz Odyssey/Bridgeless/Professor Wormbog/Puppet Strings/Hurt Bird Bath/Deeper/Plunger/No Comment/Plunger was consistently mind-blowing. These guys just full on throw down. Fans find themselves getting into a groove, getting pulled in the direction of dancing, then getting distracted by the level of technical instrument mastery and forgetting to dance as the focus on listening and staring takes over all concentration. It's some jaw-dropping shit. Impressive in the vein of Frank Zappa, King Crimson and early Genesis, Umphrey's blends the prog with improv and it's incredible.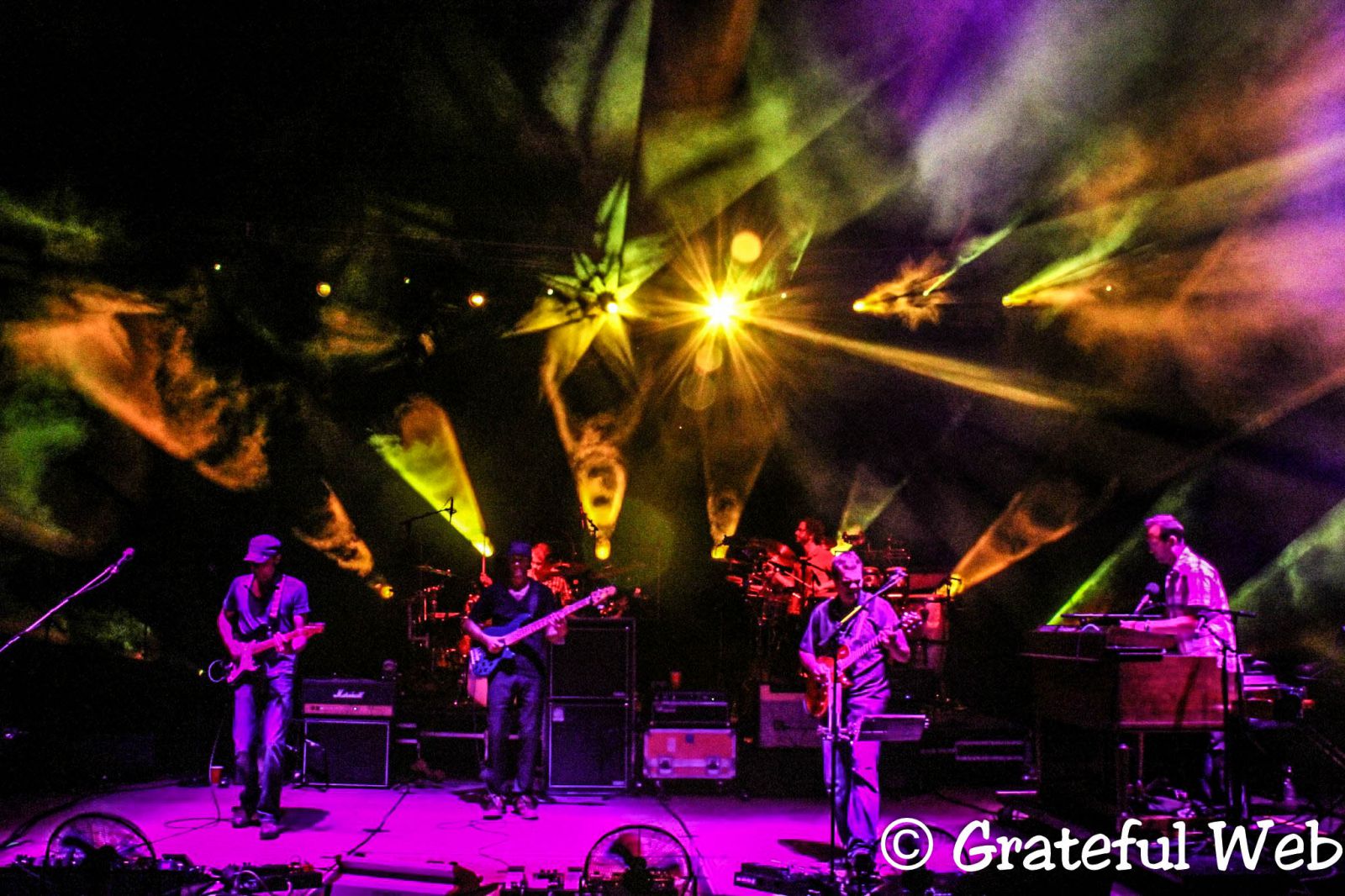 The lighting and projection show rivaled the music in terms of technicality. Coupled with smoke machines, the evening's display was at least as impressive as any fireworks display from the weekend.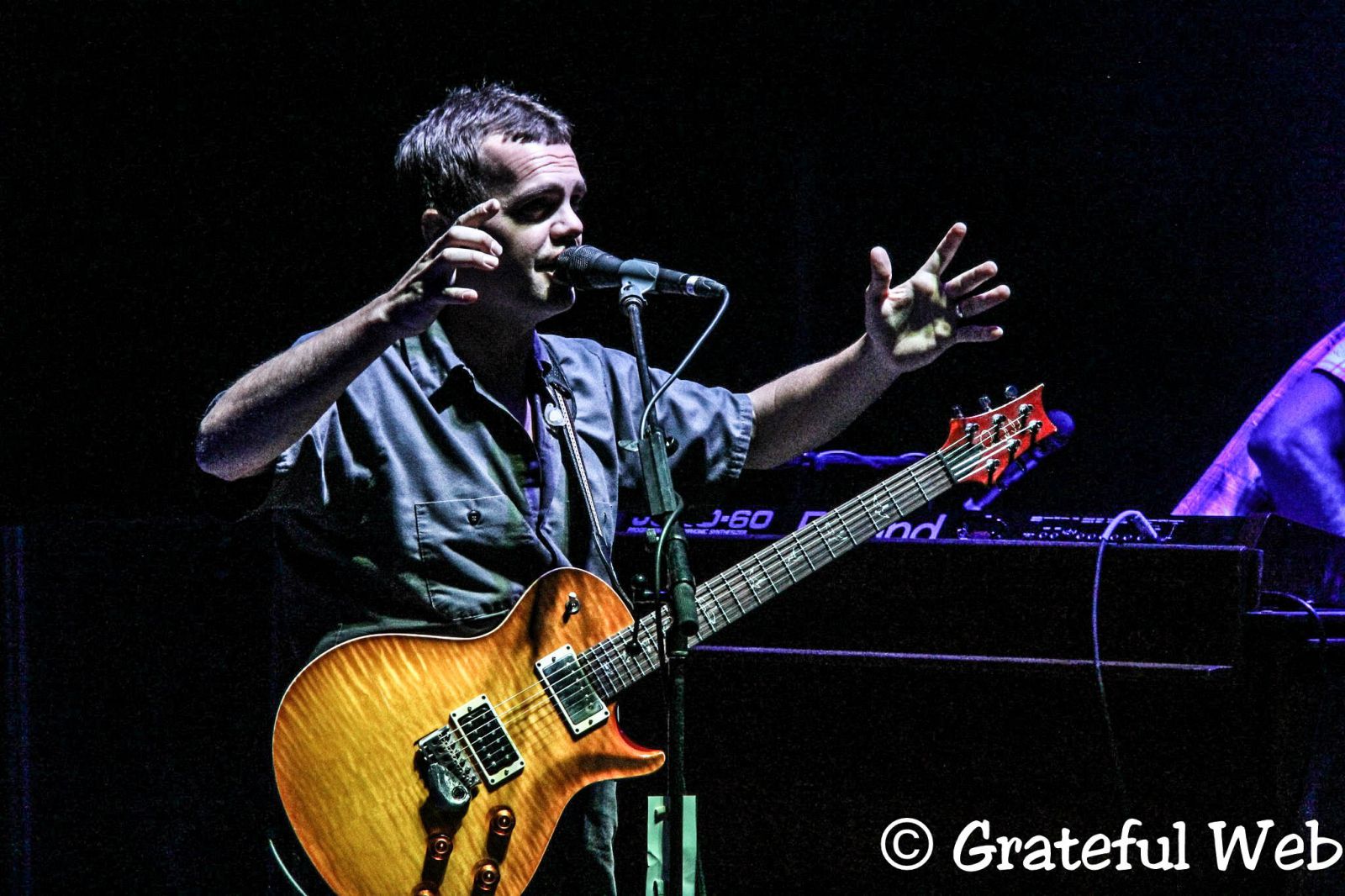 Both of Umphrey's sets were bold displays of musical intelligence and talent, and marked off with yellow "no slacker zone" tape. A cover of "Sledgehammer" by Peter Gabriel had Curtis Fowlkes and Jenny Hill from Easy Star providing the horn section, and proved to be the perfect lone cover. As the evening crept toward the morning of the 4th, Bayliss remarked "let's dedicate this next song to The New Mastersounds, coming all the way from England, being good sports- helping us celebrate our independence from them."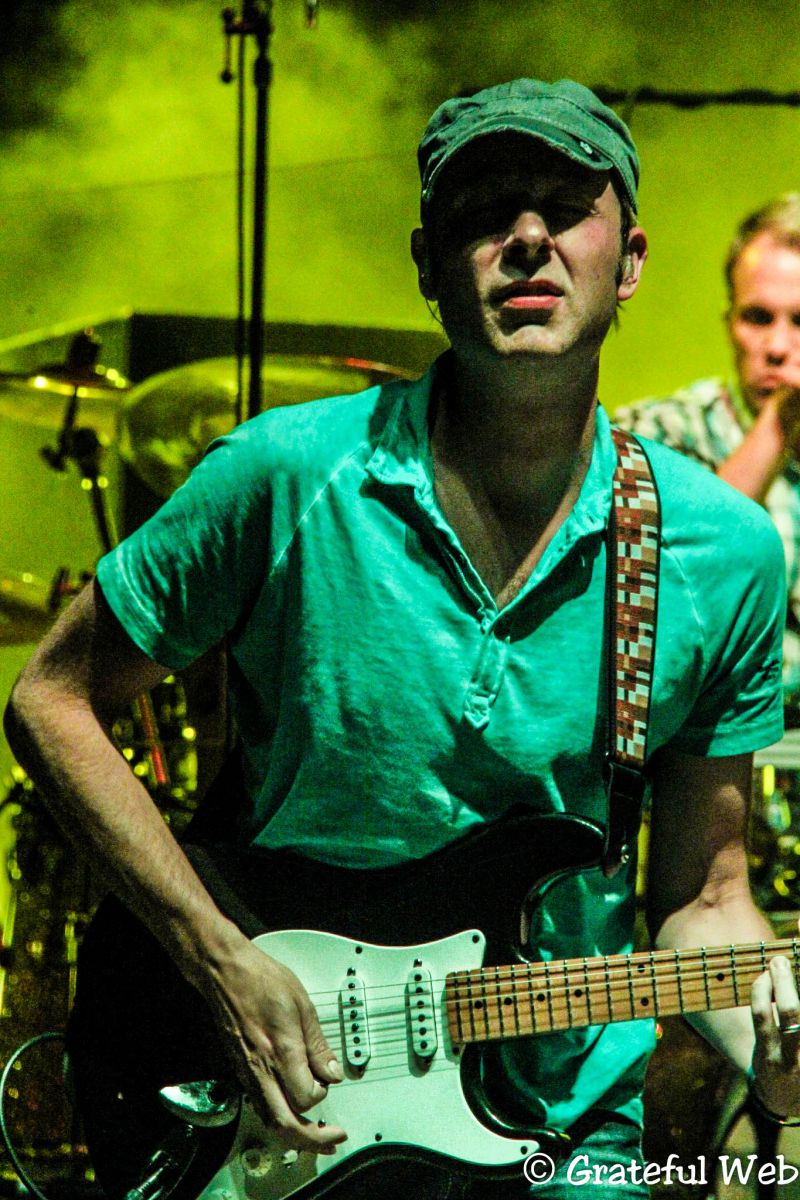 The trio of bands packed fans into Red Rocks and was a perfect mix of genres that came together and created the perfect way to ring in the anniversary of our nation's independence. On Monday at the Boulder Theater, Umphrey's will seal the deal with a pared down, more intimate performance.