It was apparent as soon as Philadelphia-based electro-jam collection took the stage in chilly Minneapolis; Lotus meant business. Midway through their 2015 Winter Tour in support of their Gilded Age EP, Lotus set fire to the Land of 10,000 Frozen Lakes with a wide range of eclectic tunes from their extensive catalog, including a twenty-minute "Nematode>Sift>Nematode" segue and an impressive encore off their latest EP.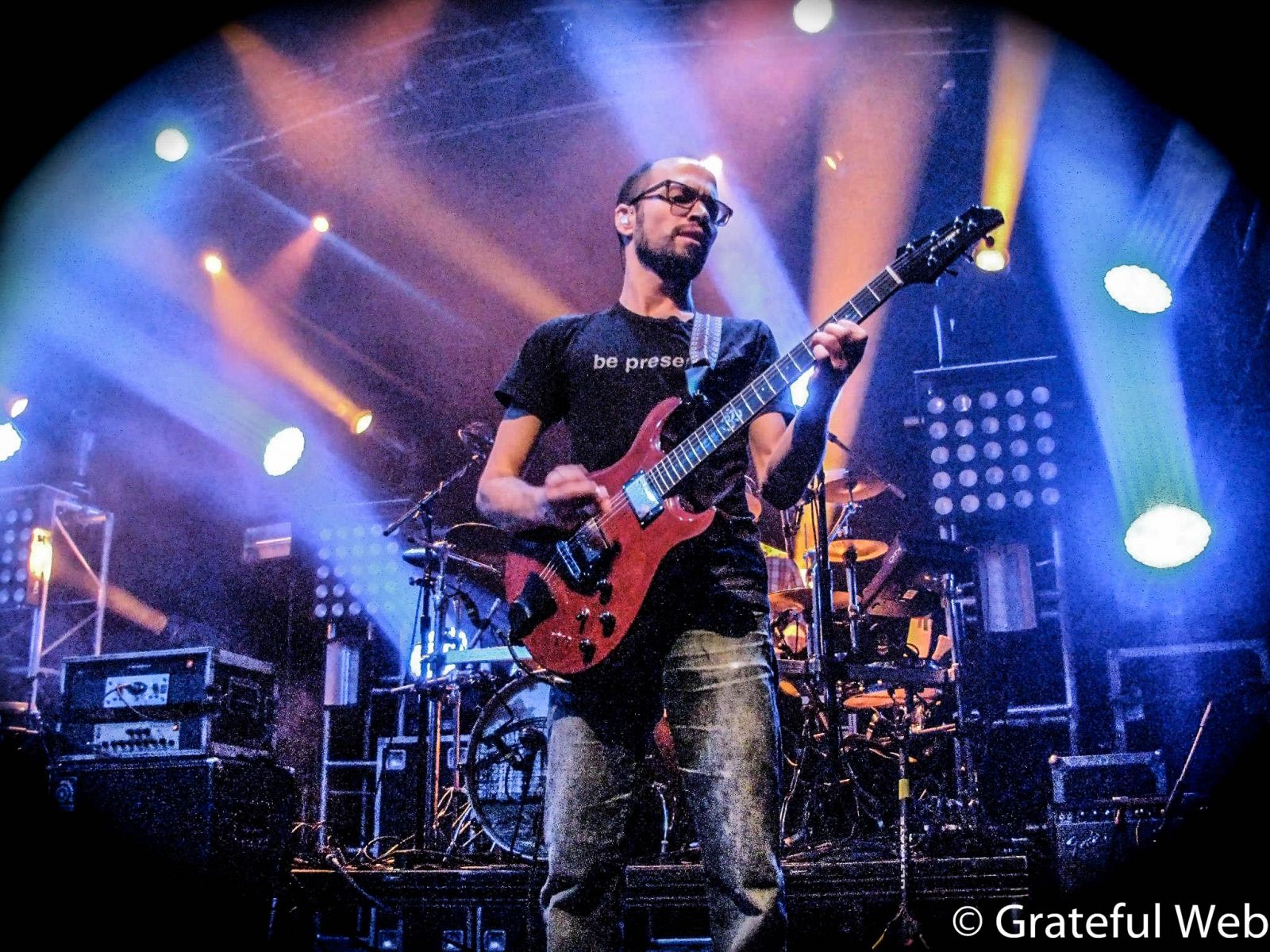 Wasted no time getting into the groove, Lotus opened with "Harps" off their self-titled fourth studio album, followed by a twenty-minute "Nematode>Sift>Nematode" exploration that featured some impressive and uplifting guitar work by lead guitarist Mike Rempel. Rempel's soaring, vivacious guitar style meshed perfectly with the metronomic rhythm of drummer Mike Greenfield, creating a formula for absolute funk success as the group continued to fire on all cylinders in Minneapolis. In what could easily be mistaken as the theme song for a 1990's Nintendo game, the albumless "Nri" followed the twenty-minute jam segue and was highlighted by bassist Jesse Miller's undeniably grooving bass tone. At this point in the night, Mill City Nights was packed to the brim and the dance floor was beginning to resemble a scene from Boogie Nights, however the best Lotus vibes were still yet to come.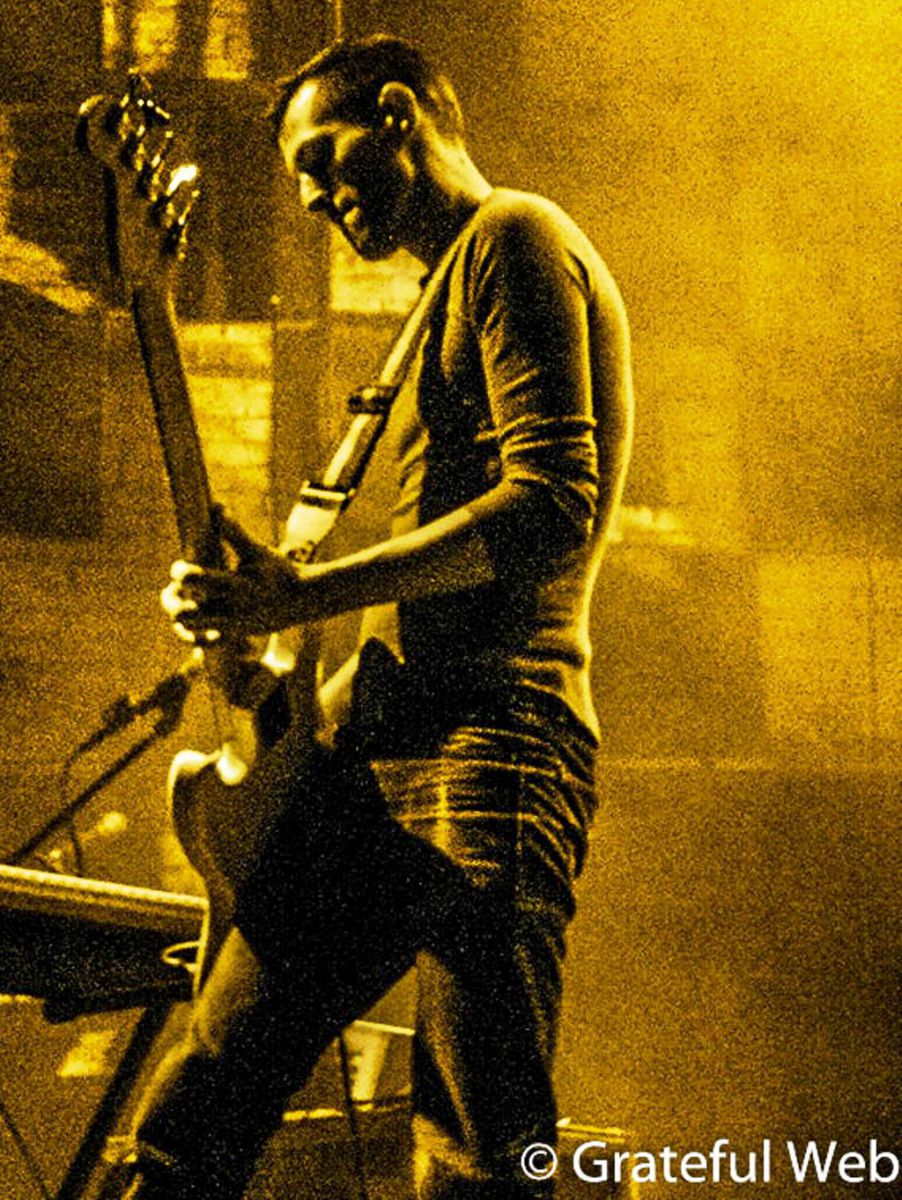 Recently it seems that Lotus has taken on a whole new realm of cover songs, from their recent version of Tom Terje's 2014 smash dance hit "Inspector Norse," to their funky rendition of Daft Punk's classic "Around the World." Thursday night's Mill City Nights show featured Lotus unveiling a very psychedelic cover of Vulfpeck's "It Gets Funkier," a feel-good jam that has recently made its way into their ever-growing rotation. The already action-packed first set concluded with a nine-minute, semi-jammed out version of "Age of Inexperience" off their 2008 album Hammerstrike, and Lotus descended off the stage for set break to a massive round of applause from the Minneapolis crowd.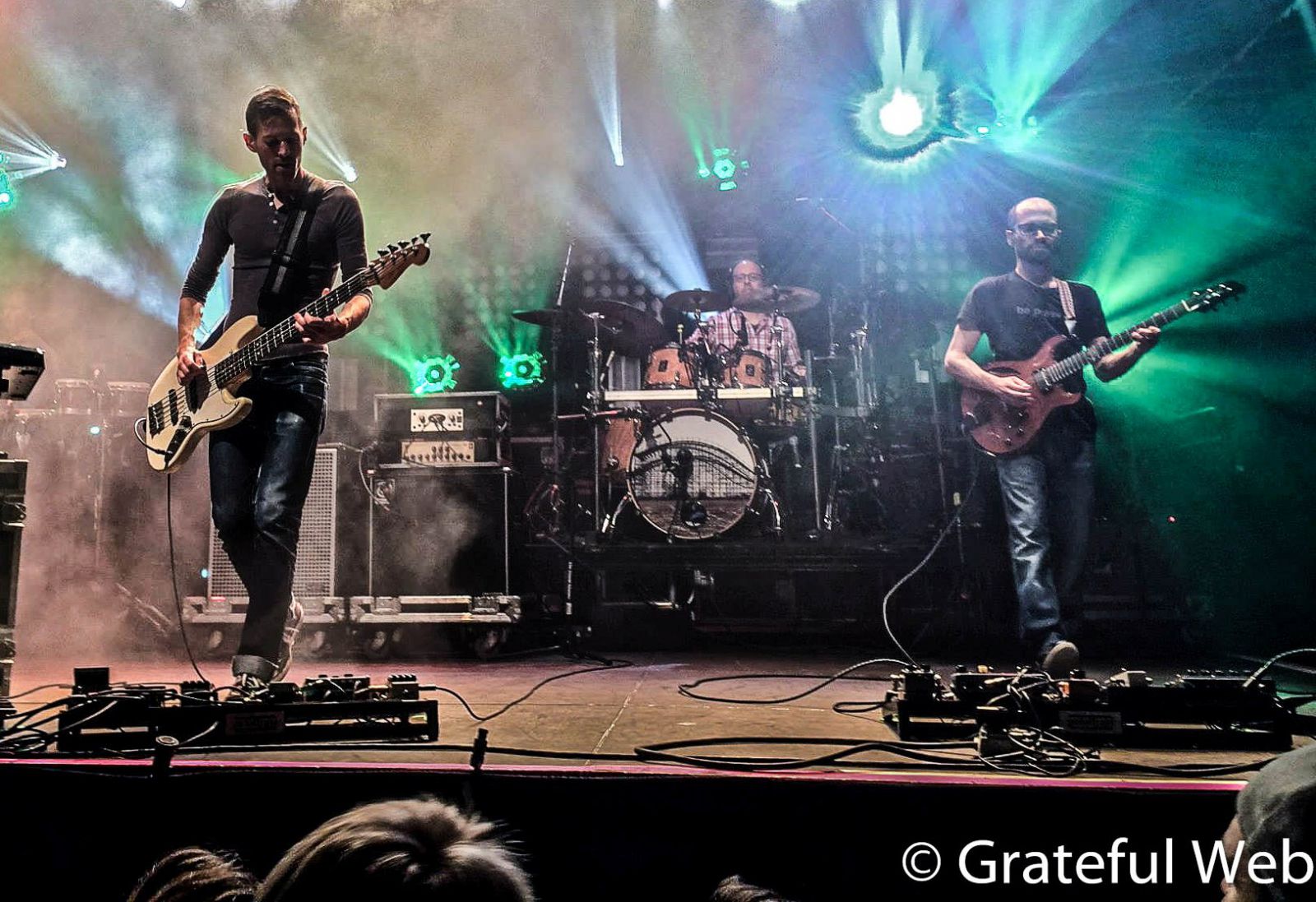 In true Lotus fashion, the electro-jam band promptly took the stage again after a twenty-minute set break and wasted no time diving into "Basin to Benin," which featured some truly impressive drumming by Mike Greenfield, shocking right? Fan favorite "Bubonic Tonic" came next, and brought one of the best pieces of improvisation the entire night. The nearly thirteen-minute escapade sent the Twin Cities crowd into an absolute frenzy, and it was at this point that Lotus truly had the crowd in the palms of their hands. It has been incredibly impressive to watch this band continue to evolve and change over the last seven or so years, and it seems that they have found a new, melodic groove that has finally granted them some well deserved recognition. The old-school "Plant Your Root" followed, one of the first major songs that put Lotus on the jamband map after their 2004 release Nomad. One of their best studio albums to date, the Nomad rocker delivered a great amount of energy to the already impressive show and set the stage (no pun intended) for Lotus to play one final tune to close the second set.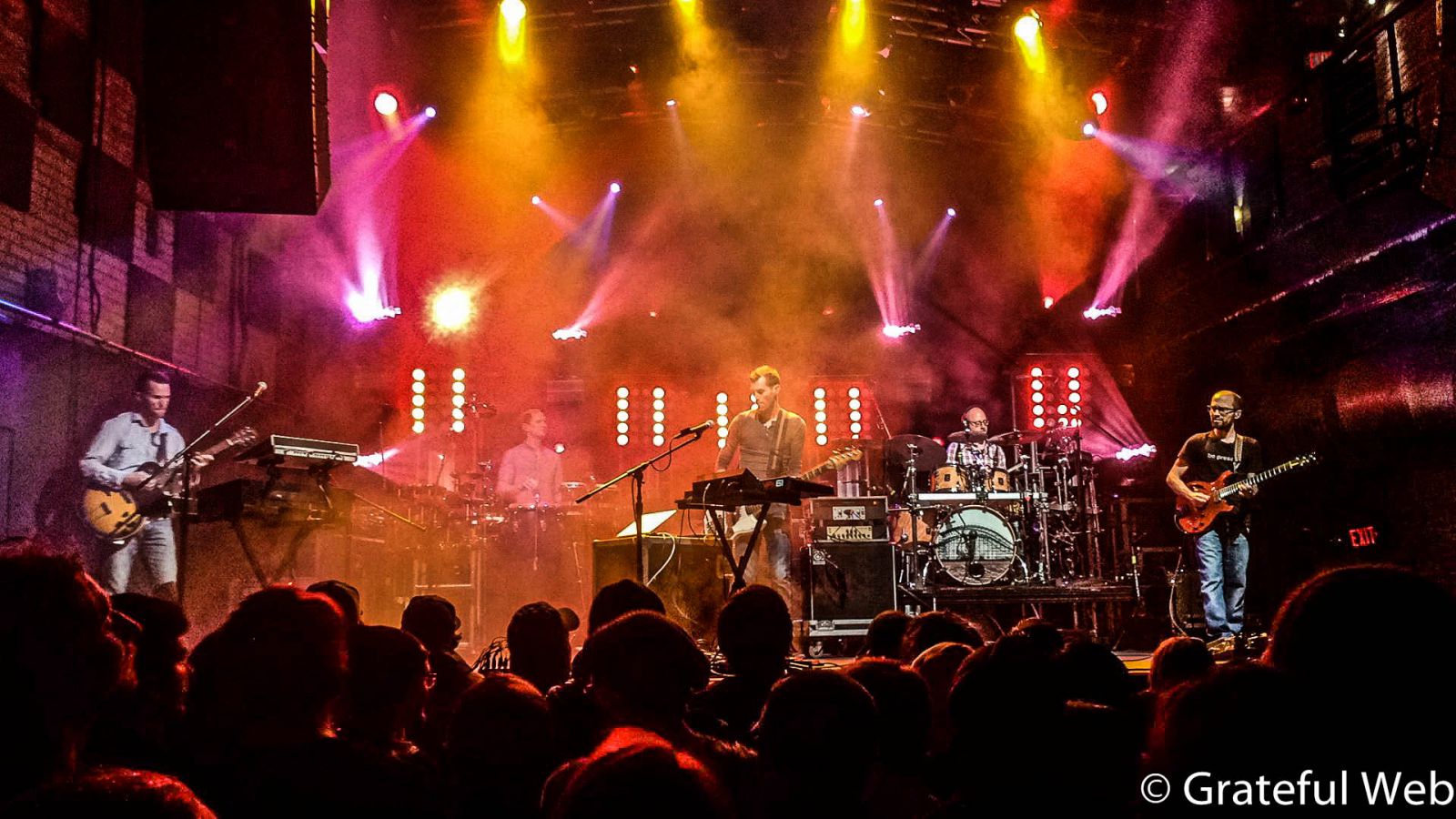 It really doesn't get much funkier than Lotus' "Greet the Mind," and judging by how the Minneapolis fans reacted to the second set closer, they were well aware that this was indeed the cherry on top to an already unforgettable night. After ten minutes of pure, persistent funk music, the band left the stage quickly only to return for a very impressive encore of "Sunset Of The Giant Dipper" off their newest EP Gilded Age. The encore itself featured an entirely new light design that had yet to be seen in the entirety show, as the walls resembled some sort of psychedelic snowflake. Finally, Lotus concluded their 2015 Mill City Nights show with a quick, yet effective version of 2013's "Kodiak" off their album Build, and the boys left the stage smiling just as wide as the audience. It was undoubtedly a Thursday night to remember, a night where despite the frigid Minnesota air, the indescribable funkadelic phenomenon known as Lotus warmed the Land of 10,000 Lakes with their melodic grooves and sent their fans home with unforgettable memories built to last.