Cuthbert Amphitheater on a beautiful early fall evening, a waxing moon shining through low scattered clouds, and Dark Star Orchestra kicking off the Fall Tour West...Nope, doesn't get much better than that. Although known for their awesome recreations of historic Grateful Dead shows, every now and then DSO will roll their own set lists at their audience like a pair of loaded dice and tonight was one of those shows.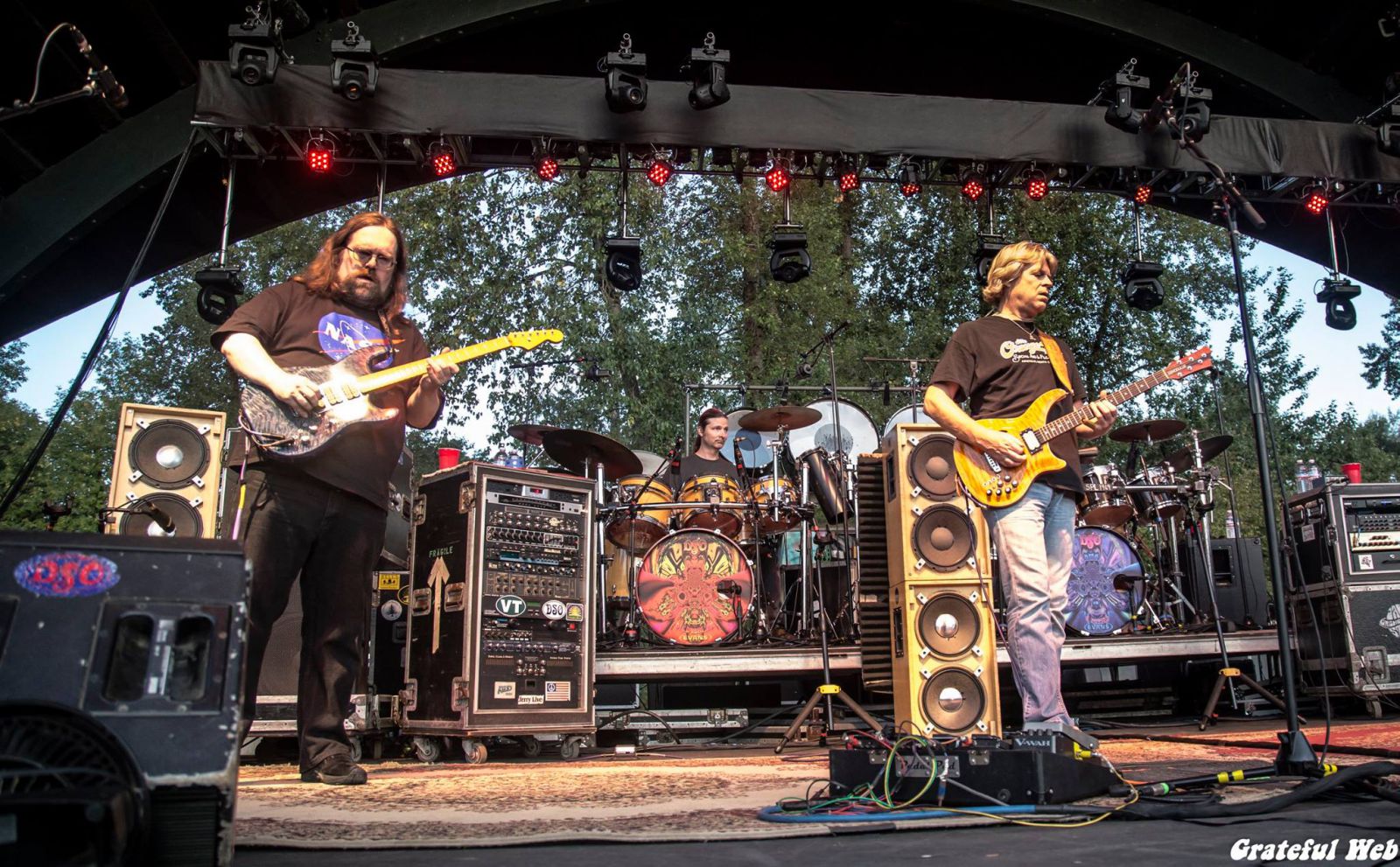 A nice, meaty, 15-minute Shakedown Street got the crowd dancing right from the start and they never let up. Guitarists Jeff Mattson and Rob Eaton were eyes-locked throwing down serious chop challenges and by the middle of the song everyone on stage (and in the audience) wore ear-to-ear grins.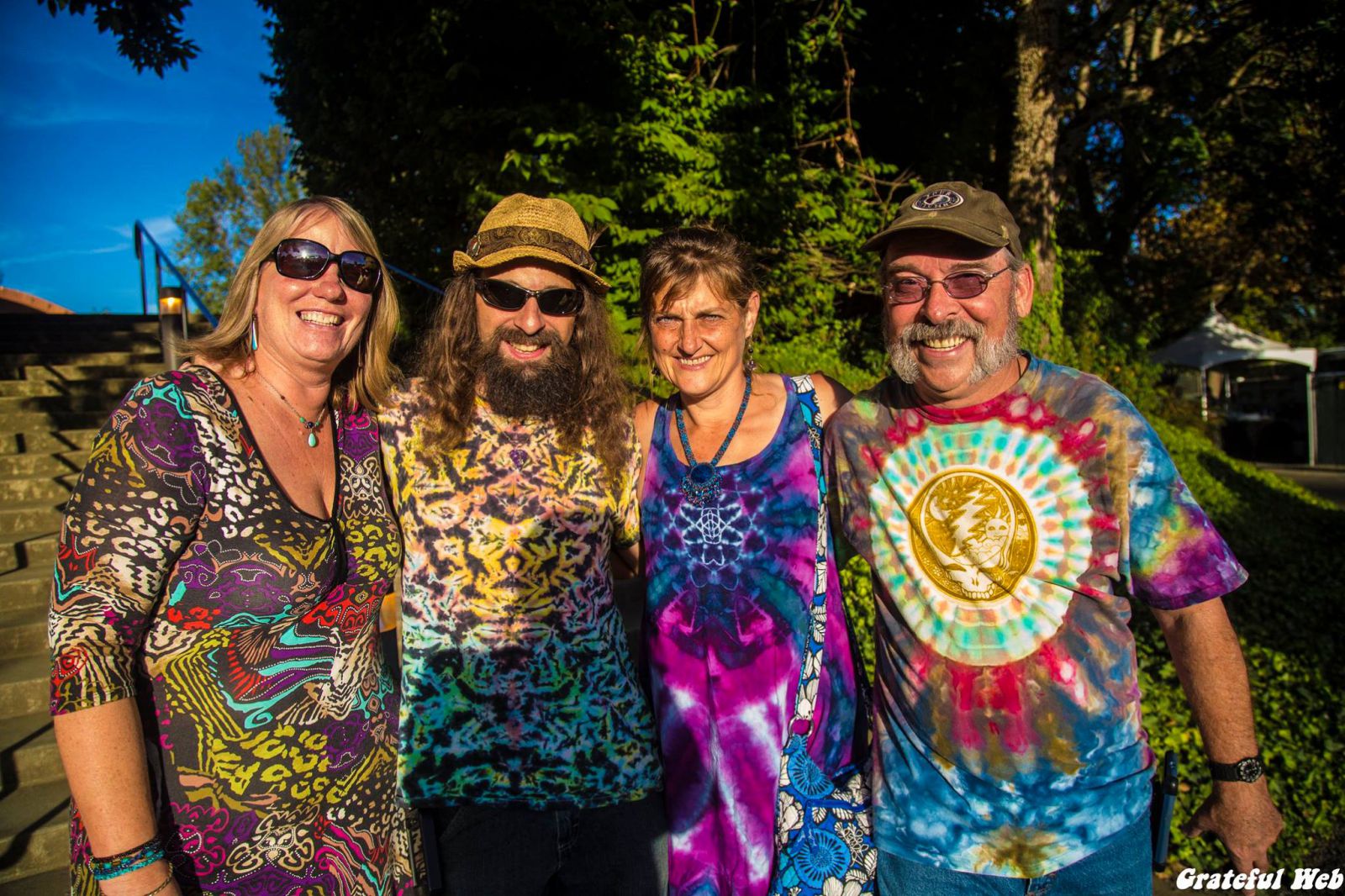 New, New Minglewood Blues kept the energy flowing with drummers Dino English and Rob Koritz laying down a delicious groove and keyboardist Rob Barraco wailing on the B-3. A wonderfully dynamic Loser was followed by It's All Over Now. Rob Eaton then introduced "the new guy", bassist Skip Vangelas, who sang Just Like Tom Thumb's Blues.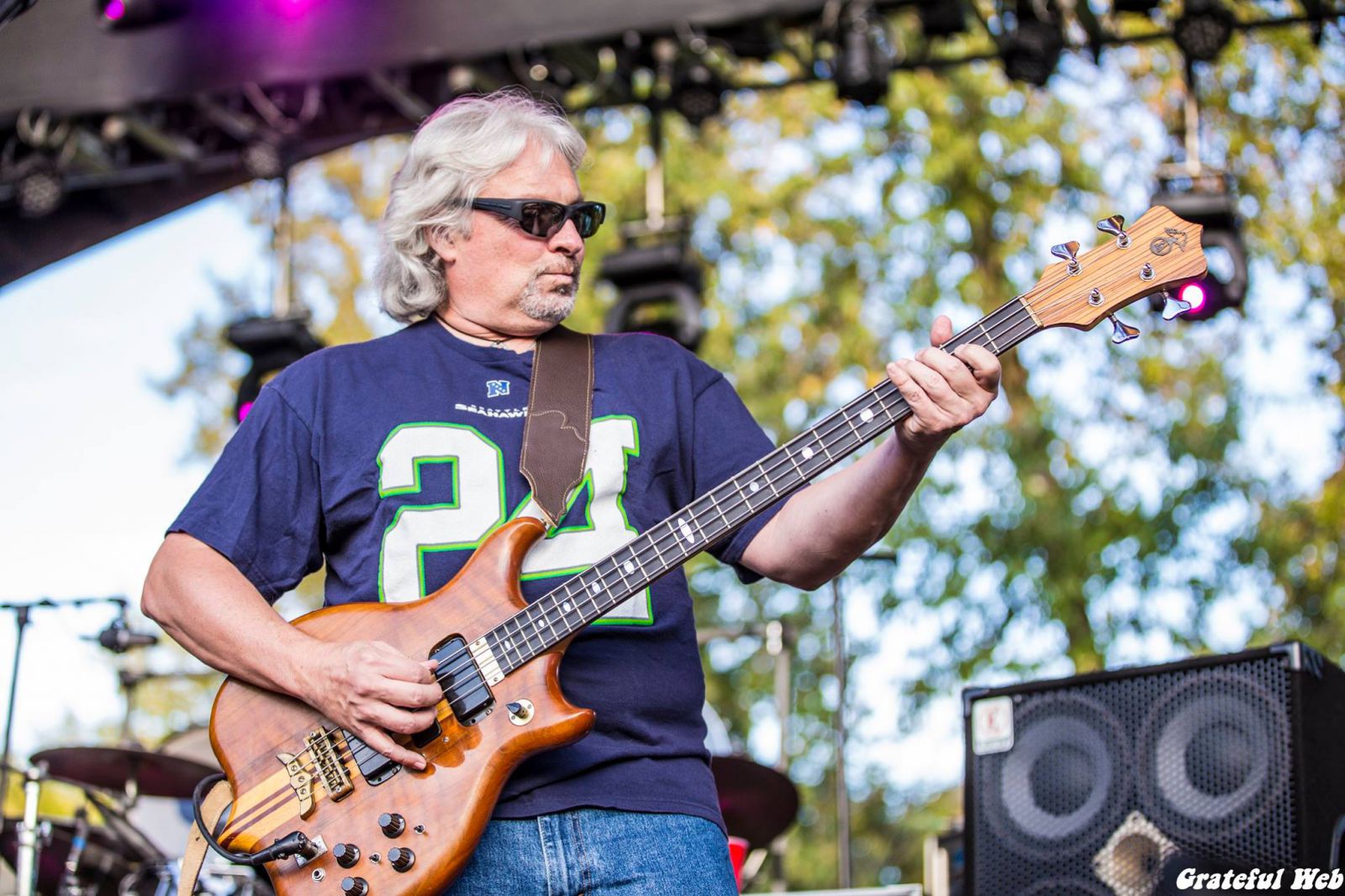 Then it was time to boogie once again with Jeff tearing up Eric Clapton's Lay Down Sally while vocalist Lisa Mackey led the dancing from the stage. A pair of unlikely medleys closed out the first set - an excellent Black Throated Wind into Big Railroad Blues was quickly followed by an incendiary Mama Tried into Cumberland Blues. All told, the first set ran just under an hour and a half.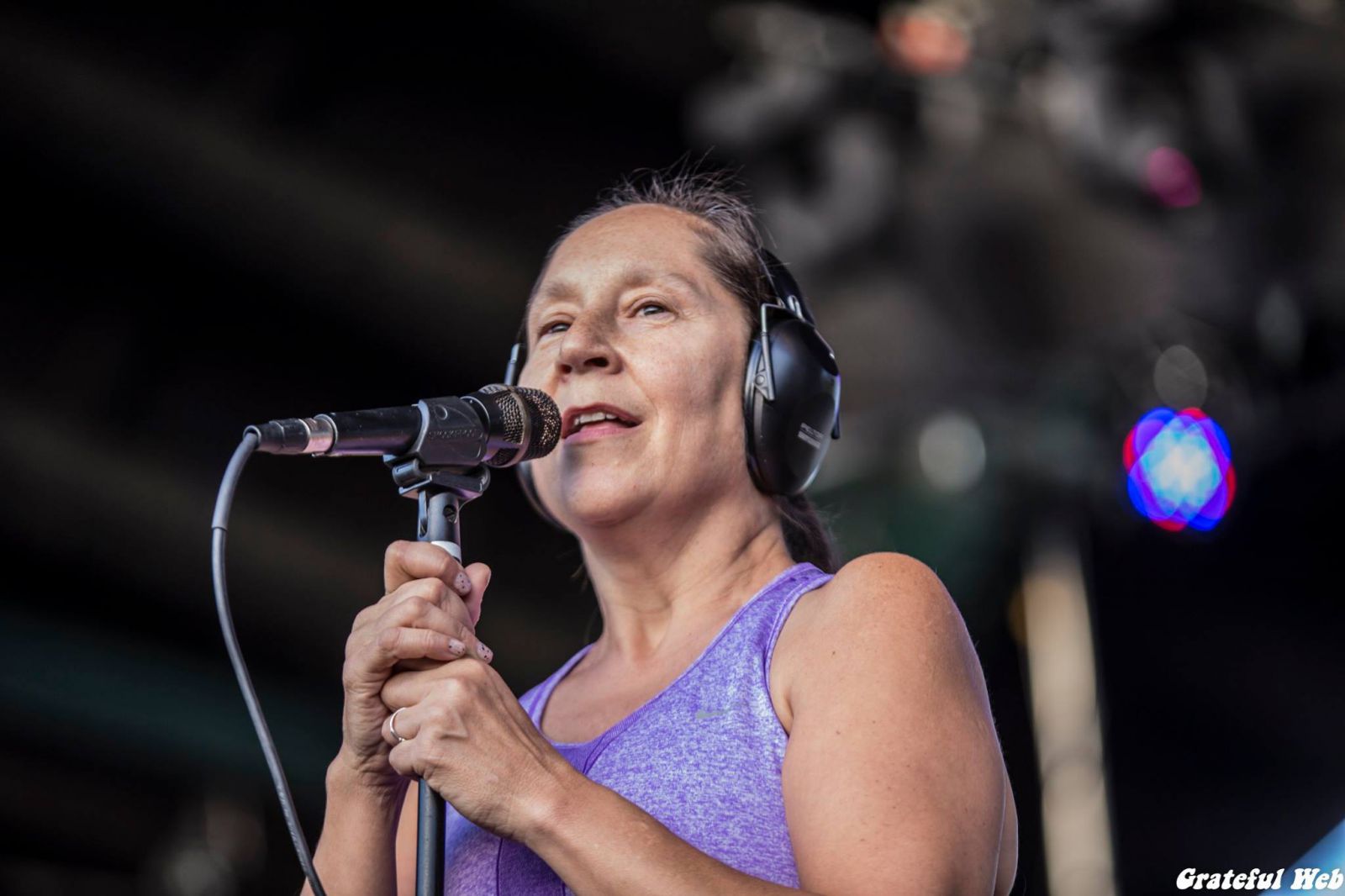 After a 40-minute break, the second set began with Feel Like A Stranger, then proceeded to get real interesting with an absolutely epic Help On The Way > Slipknot! > Franklin's Tower that led into Drumz > Space after half an hour. Let me, at this point, give a huge shout out to the sound crew who had the drums miked and mixed "just exactly perfect" all night long but really shone during this segment.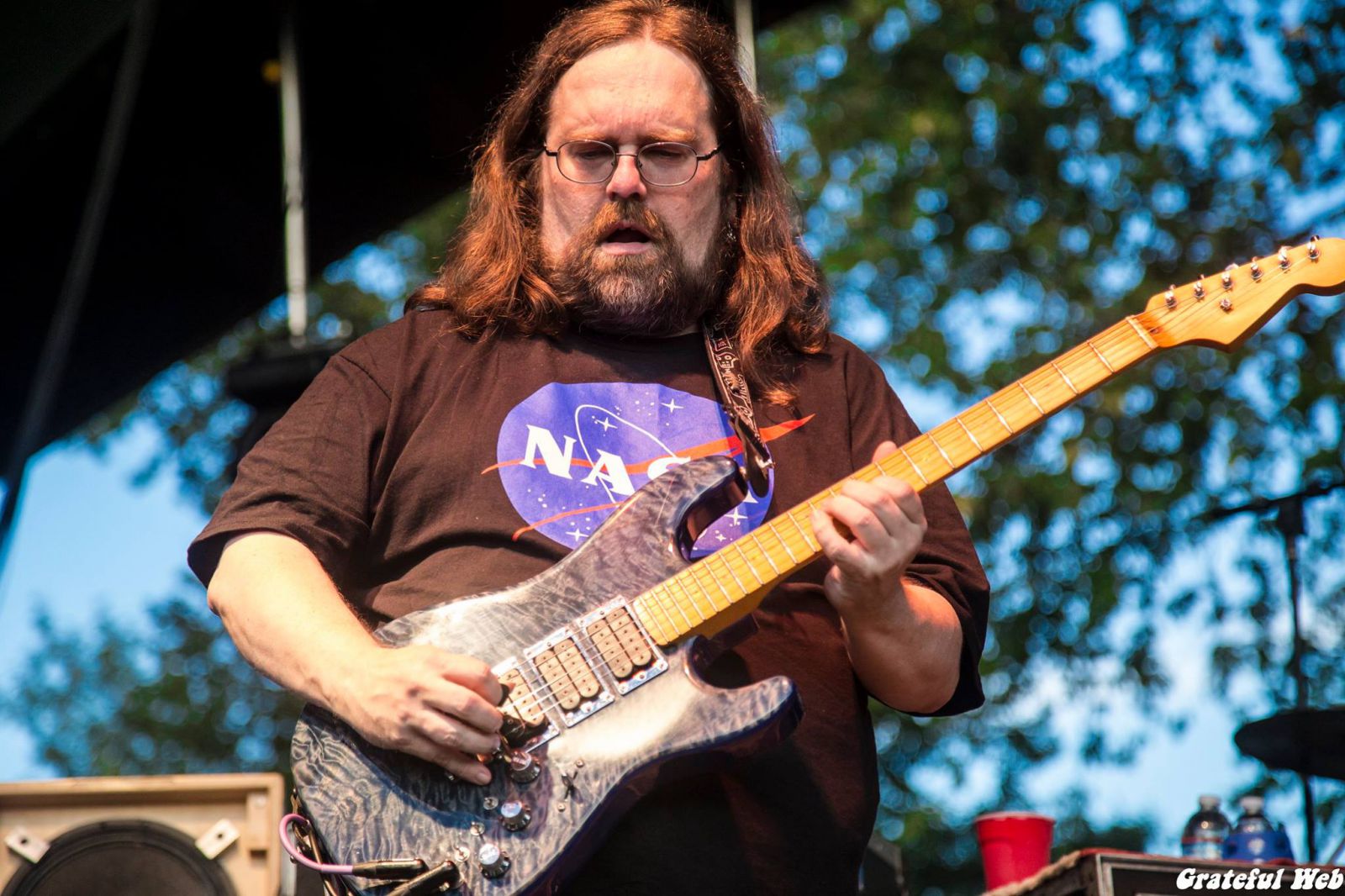 It was during Space that I thought I had identified the show as being from 1/22/78 MacArthur Court, Eugene when Jeff (wearing a NASA t-shirt) teased the "Close Encounters" theme. Out of Space we took the Lost Sailor > Saint Of Circumstance journey, "...close enough to pretend", indeed. Without a letup, Jeff tore into Going Down The Road Feelin' Bad, a giant sing-along for the enthusiastic crowd, which unfortunately tromped all over the delicate dynamics of a terrific Morning Dew to close out the show.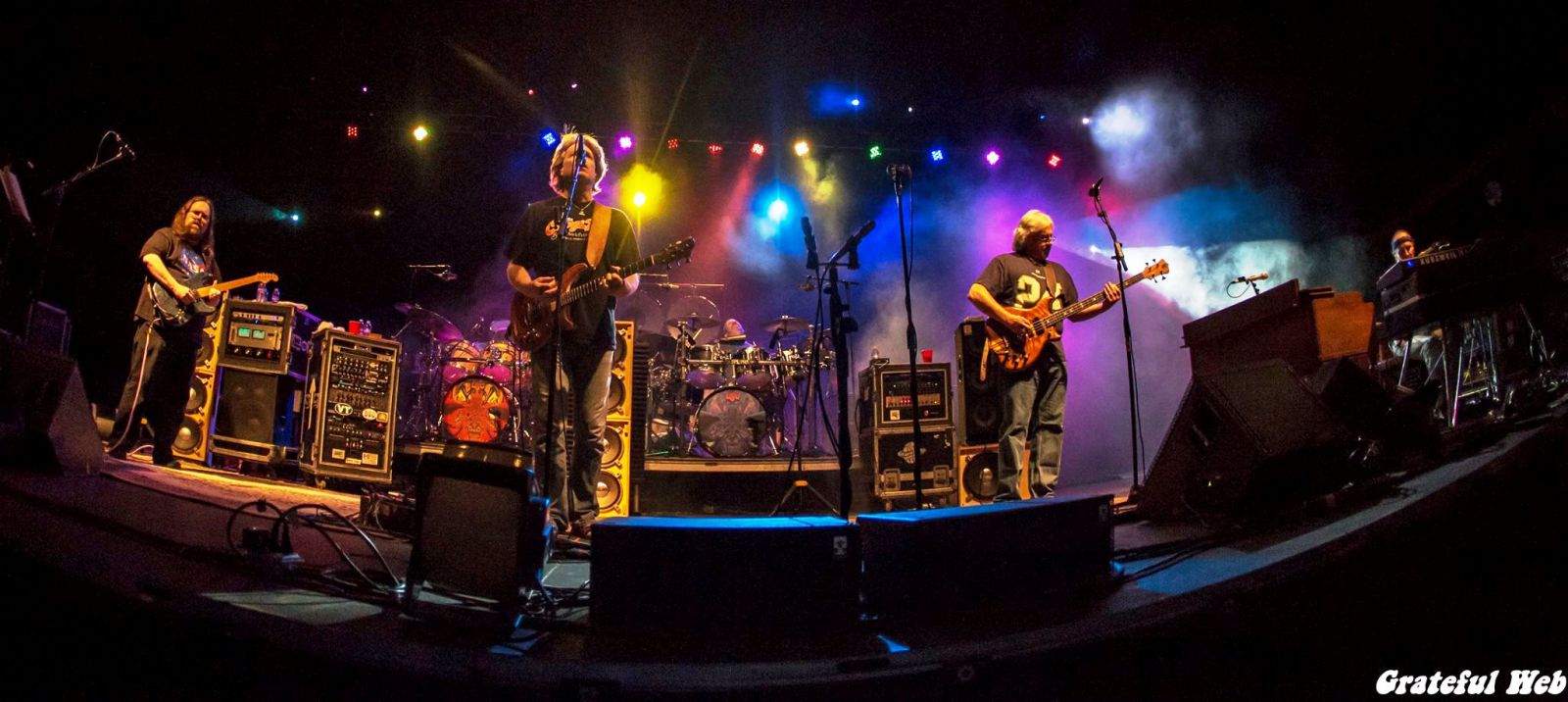 Set 2 timed in at just over 1:45 and the encore was Box Of Rain. Not bad for a school night! The ten dollar ticket price helped pack the amphitheater with the Dead Family Crowd and Vibe. I asked Rob Eaton after the show if the price was going to hold for the rest of the tour. "We'd love to," he said, "But it's not always up to us." At any price, Dark Star Orchestra is a bargain for lovers of the music of the Good Old Grateful Dead and you West Coasters can catch them for the next few weeks up and down California and Oregon. See their website for details.