Last year in the early fall, Sonoma State University in Rohnert Park, California announced the impressive billing of Dawg Day Afternoon. Amongst exciting performances from bluegrass giants like Jerry Douglas and Del McCoury Band, David Grisman's Sextet was featured as headliner. The event went smashingly. The talent was top notch, and the gorgeous Weill Hall at Green Music Center provided diverse experiences for patrons. Some sat in acoustically superior symphony-style hall while others laid back on the sprawling lawn space behind it, picnicking and enjoy their Sonoma County wines. Weill Hall's opening really upped the ante for Sonoma State's concert program back in 2012. Back by popular demand was another sunny afternoon event hosted by David Grisman. This year Dawg (as Grisman is endearingly known by) brought an equally impressive different lineup that was Sonoma State University's second bluegrass event, billed as The Mando Kings Festival.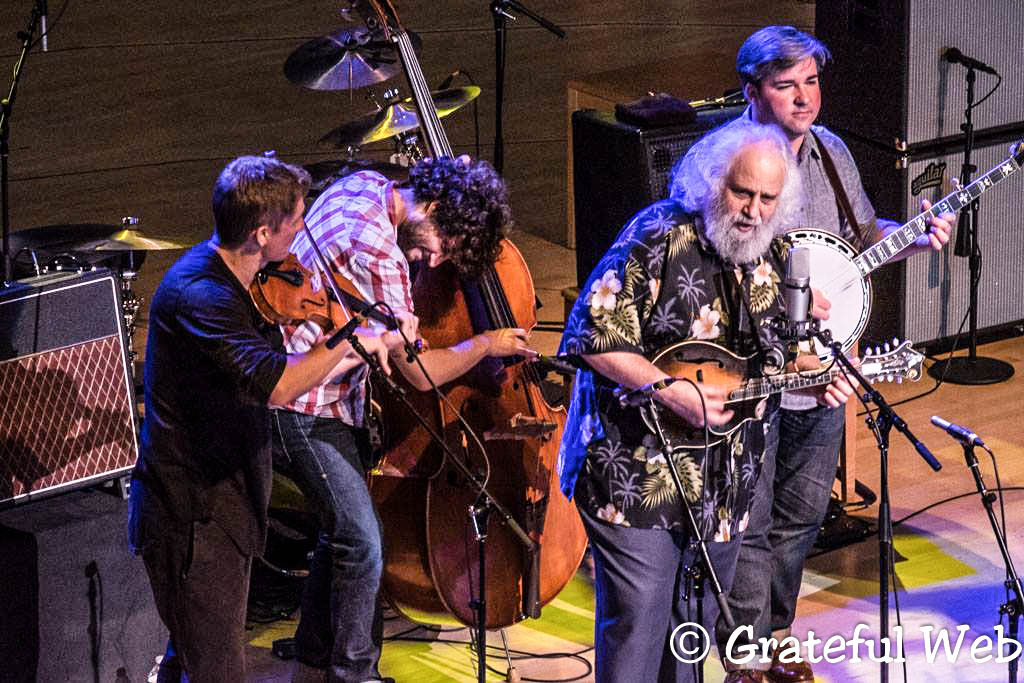 In addition to his own David Grisman Bluegrass Experience, Dawg brought along two generations of progressive mandolin masters. Jeff Austin rose to recognition as part of the popular jam-oriented bluegrass group Yonder Mountain String Band and remained with them for sixteen years before breaking off to form his own Jeff Austin Band. Following Austin's opening set would be Sam Bush Band. The King of New Grass began playing string music as a young man in Bowling Green, Kentucky. Though he admired and studied classic country and bluegrass music, he was captivated by the likes of Jim & Jesse, who were bringing other styles of popular American music into the bluegrass instrumentation. Sam went on to cofound New Grass Revival, a pivotal and influential progressive bluegrass band. When Sam and the others amicably split in different directions, Sam Bush Band continued to fuse reggae, rock, jazz, and gospel into the roots cannon. These three bands played separately and together last Sunday in Sonoma for one hell of a hootenanny.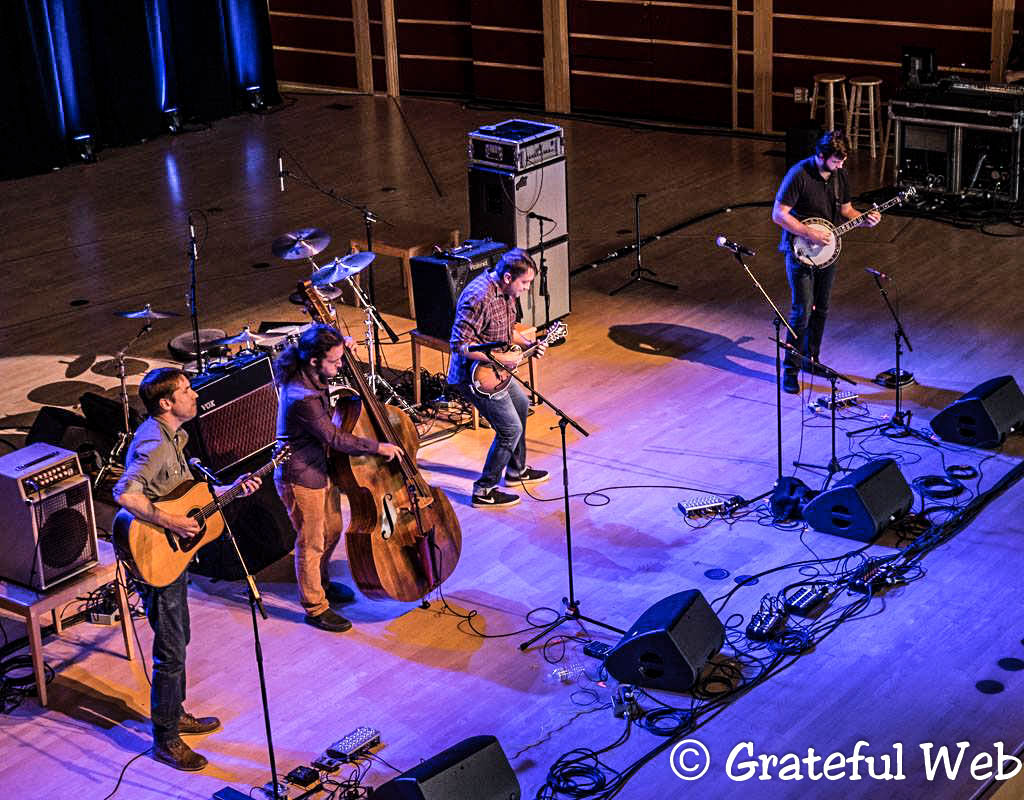 Jeff Austin Band kicked off the musical festivities right on time, playing a set consisting of bluegrass classics and pop hits. Austin's trademark energy and personality shinned through during his brief half-hour opener as did the impressive guitar work of guitarist Ross Martin, whose inspired flat pick blended well with Austin's enthusiastic chops. After a brief intermission the Sonoma crowd gave a hearty applause to a surprise introduction of Sam Bush Band by none other than David "Dawg" Grisman himself. Bush's powerhouse band of Stephen "Mojo" Mougin (guitar), Scott Vestel (banjo), Todd Parks (bass), Chris Brown (drums) have been with The King for over a decade. Sam Bush's new album Storyman was released just a few weeks ago, and would make up a good amount of his set amongst the other celebrated originals and covers. Newer tunes like "Play By Your Own Rules" and "Transcendental Meditation Blues" were uplifting openers. Sam jovially engaged the crowd about sports, life, and music. A reggae-twanged cover of Leon Russell's "One More Love Song" came off as pleasingly as when he played it decades ago with New Grass Revival. Bluegrass classics like "Hard Hearted" and "Uncle Pen" blended nicely with fittingly less traditional choices like a cover of Jerry Lee Lewis' "Great Balls of Fire" and Sam Bush/Béla Fleck authored original "Sapporo."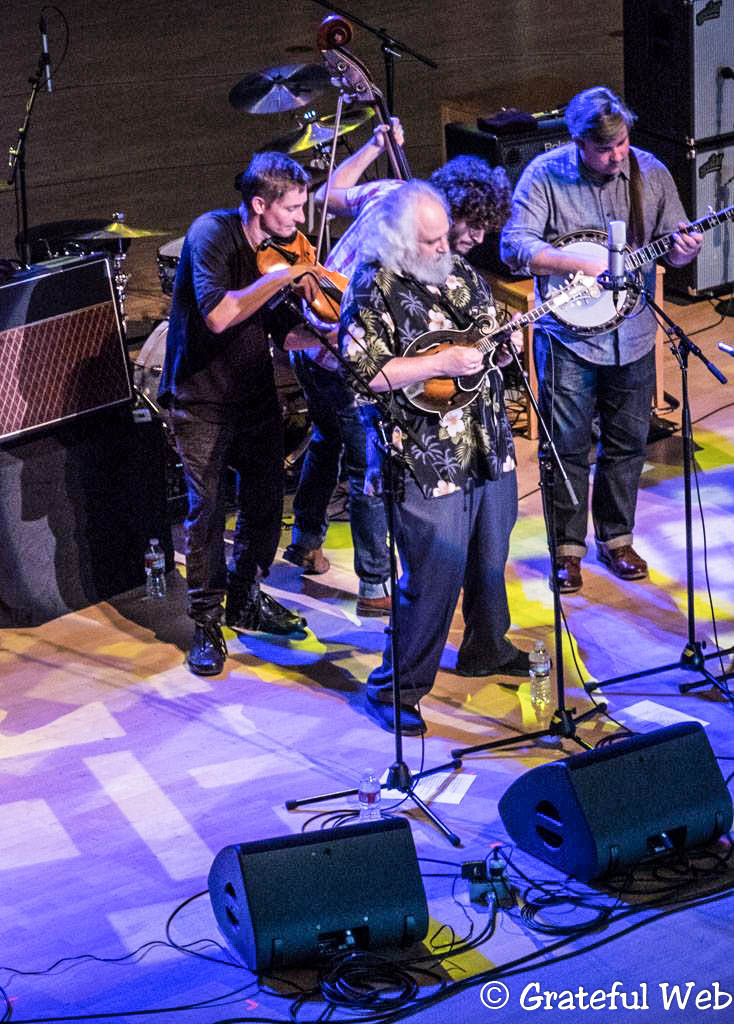 After what felt like a headliner's worth of energy and playing, Sam Bush Band took a break to make way for David Grisman Bluegrass Experience. Last year when the Dawg brought the Sextet, it was his own original brand of music, which blended gypsy swing, Latin flavored jazz, and ethnically evocative compositions. This time around, Dawg described his Bluegrass Experience band as hardcore old-school bluegrass. Alongside him was his son, upright bassist Sam Grisman. gifted singer/guitarist Jim Nunally, and Chad Manning, also of David Grisman Quintet on fiddle. Keith Little who ordinarily plays banjo and sings could not be there due to unforeseeable circumstances and was filled in by a worthy substitute. Grisman's bluegrass quintet tackled classics like "Going To The Races," "Walking The Dog," "Don't Let Your Deal Go Down," and "Trouble In Mind." Though the Flatt & Scruggs/Bill Monroe catalogues provided much of Grisman's set, it wasn't exclusively a tribute as he broke out his own progressive originals like "Dawgy Mountain Breakdown." As usual, Dawg took time between songs to enlighten the crowd about the history of bluegrass and little known gems along the way.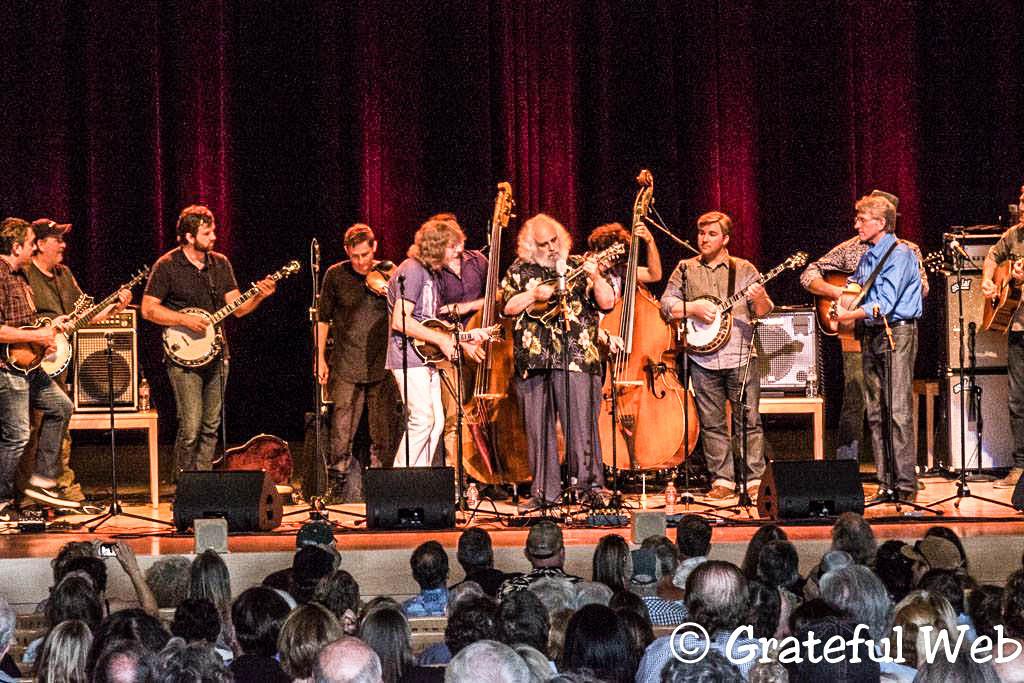 After a full headliner performance, Dawg welcomed onstage all of the members of Sam Bush Band and Jeff Austin Band to accompany for a triple encore. These tunes impressively featured many of the players in solo moments and revealed the family reunion aspect of the grand event. No doubt these players have collaborated a lot over the years and anytime onstage together is a joy. After the bigger Bluegrass Festivals like Merlefest and Telluride Bluegrass, it was great to kick back in Sonoma with Dawg, The King, and Jeff Austin for a truly inspired afternoon of old grass and new grass. Check out these acts with their own respective bands on the road and the busy concert calendar for Sonoma State University's Green Music Center.