The original rhythm section of the seminal Swamp Rock pioneer band, Creedence Clearwater Revival, brought to life an arsenal of classic rock and blues tunes, Thursday night, February 23 at the Chumash Casino Resort in Santa Ynez. The packed Samala Showroom burst into a cacophony of light, sound, and multimedia, right on time at 8 pm. It was unusual for the show to begin on schedule, but proved to be a great surprise to the adulate fans, allowing for a full two set of 19 very classic American tunes.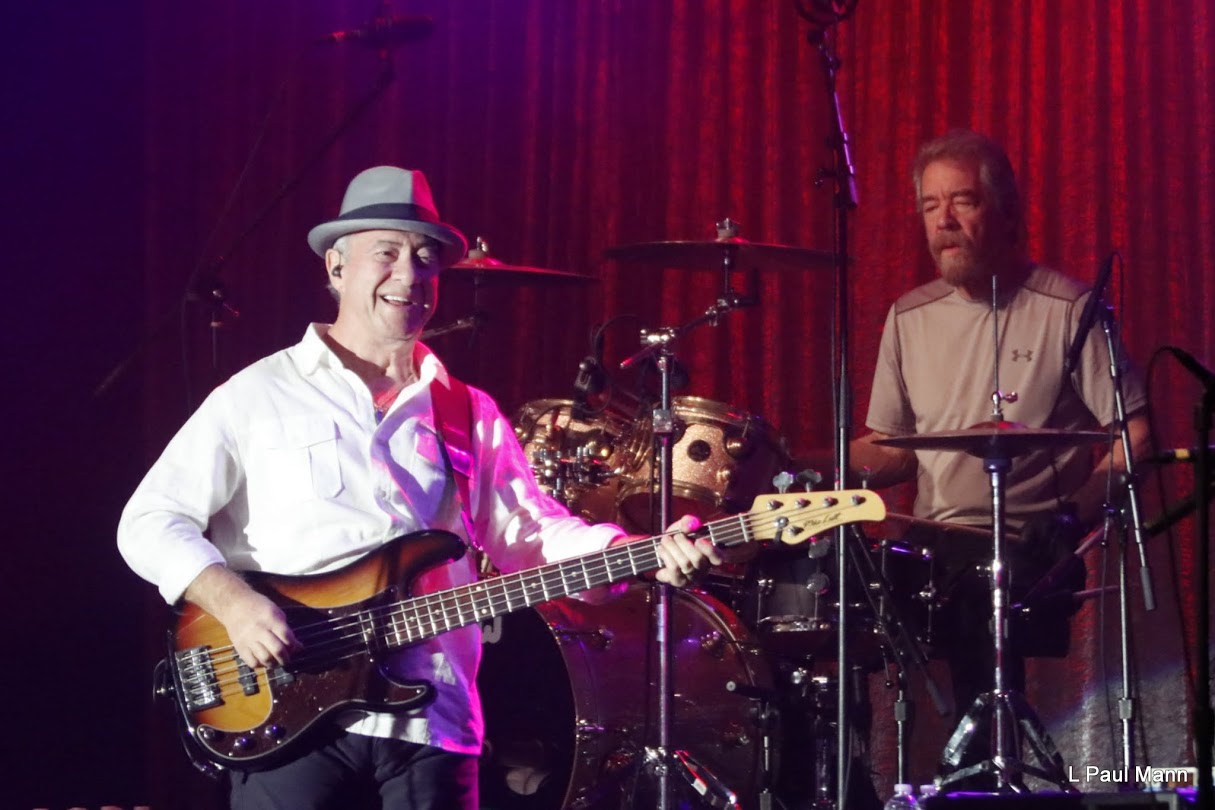 Celebrating the 50th anniversary of the band, original bass player Stu Cook and drummer Doug Clifford have been playing together for 58 years, since when they were only 13 years old, according to the loquacious Cook. A more stoic Clifford rarely spoke letting his drumming skills speak volumes for him. The backbone of the original CCR, long estranged from the original singer, songwriter, and guitarist John Fogerty, have been keeping the music alive with their new incantation of the band since 1995. The current group includes veteran musician multi-instrumentalist Steve Gunner, who fills in all sorts of ambient sounds to augment the driving rock beats. They are currently joined by two talented younger generation players. The lead vocal and rhythm guitar duties have been taken over by Dan McGuinness. The smiling young guitarist has a voice eerily similar to that of a young Fogerty and even looks like a bit like him. Lead guitarist duties now fall to Camarillo, California local, Kurt Griffey, a phenomenal guitarist who easily could give Fogerty a run for his money in six string showdown. Griffey has recorded and toured with other legendary musicians including members of the Eagles, Foreigner, the Moody Blues, Wings, Lynyrd Skynryd, Santana, and Journey.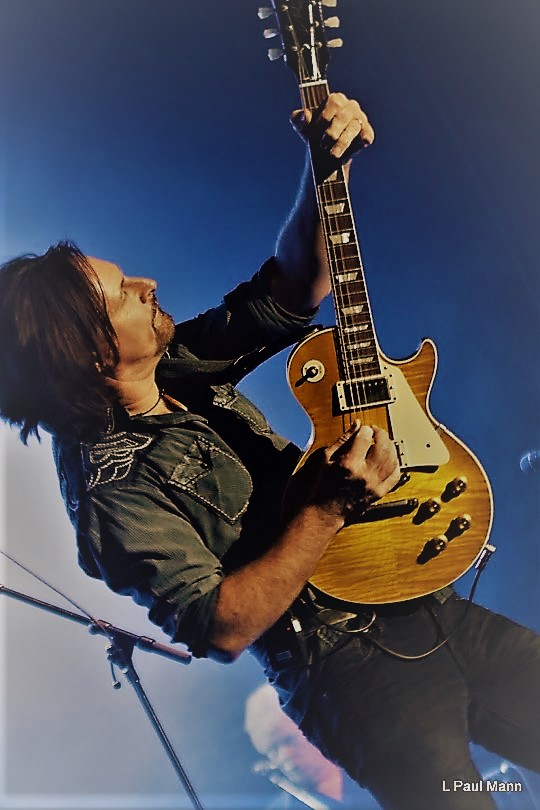 Griffey displayed phenomenal picking skills throughout the night, but on classic psychedelic, swamp hit like, Suzie Q and I Heard It From The Grapevine, his talent was showcased in incredible extended solos that captivated the crowd. Both of these songs were covered by the original band, bringing their African American Blues root sounds to a wider mainstream pop audience.
The band tore through 19 hit songs from their heyday, with fans on their feet shouting the chorus lines to many of them. By the time the band returned for a two song encore the crowd had swarmed the stage trading high-fives and grinned with the band. Thanks to the band for seeing some truly classic rock music alive.