Going back to my high school days growing up in Iowa, I specifically remember the first time I heard Phish. I was with a group of friends (guys I am still in touch with today) riding around on a hot summer day on our way to what had become almost a daily sand volleyball session. A buddy popped in the Picture of Nectar CD and told us we were in for a real musical treat. Some band from the East with a simple but oddly spelled name.
The first track "Llama" kicks in, with Jon Fishman's pounding drums and cymbals followed by Trey Anastasio's gritty guitar and Page McConnell's carnival keys. It was like nothing we had ever heard, and proceeded to listen to the whole disc that afternoon. I was immediately enthralled, and the next day I rushed to the local independent music retailer to purchase the album. It didn't leave my CD player for two weeks afterwards. In fact, the only reason I took it out of my player was to insert my next purchase, Lawn Boy.
The following summer Phish came to Des Moines, and that same group of friends and I snatched up tickets to see them perform live. After that scorching performance, it was all over for me. I was hooked. I officially declared myself a Phish-head and became immersed in their music and the culture surrounding it.
I spent the next 10 years seeing the band whenever time and money would allow. I couldn't quite do the touring that many Phish-heads have had the pleasure of experiencing; however I still managed to see 30 shows before the band officially called it quits in 2004. My final pair of shows was at the breathtaking Gorge Amphitheater in Washington in the summer of 2003. The experience was delightful, and there were still some moments of magic during those performances.
When the bomb dropped in 2004 that they were essentially breaking up for good, I couldn't help but ponder on the experiences I had in relation to the band and their music. Rather than sadness, it was intense joy as I felt enormous gratitude for everything they provided for me. I accepted the fate that lay before me, but still knew in the back of my mind that this couldn't possibly be it.....could it?
Nearly six years to the date, my drought of life without Phish was about to end. Countless days of being relegated to only CDs and MP3s to get a fix would soon lend way to the real thing: Live Phish. The band announced months ago that they were reuniting and heading back out on the road. And since they have returned, they are playing with energy and fortitude not seen since the late 90s. This brings me full circle to what I wasn't sure if I would ever get to say: my 31st and 32nd shows.
The band ripped through some amazing performances across the eastern half of the U.S. before concluding with a two-night run at Wisconsin's Alpine Valley Theater in East Troy. It was these shows that I was able to once again feel that feeling that I had forgot.
My group and I arrived in Milwaukee late Friday night to a rash of thunderstorms and heavy rain. Thankfully by the time we showed up at our campsite at Bong Recreation Area (hold for laughter), the storms subsided and gave way to a beautiful and cool evening. It would remain dry the rest of the weekend, which only enhanced the experience.
We awoke to a sunny and hot morning, at which time I leaned over to a friend and whispered to him, "Hey, do you want to go see Phish tonight or what"? He simply gave me a shit-eating grin, and we exited our tent already excited for what the night would have in store.
Arriving at the massive parking lots at Alpine Valley, it was obvious we were not the only ones pumped to see Phish. Fans cruising the lot and around their vehicles were energetic and happy. It was quickly apparent that this was a fan base that, like me, had matured in age and demeanor. The fist fights, dirty hippies, and general d-bags were all but gone from the crowds. Rather it was 36,999 other happy (and sweaty) souls that were there only to party and see the old boys throw down again.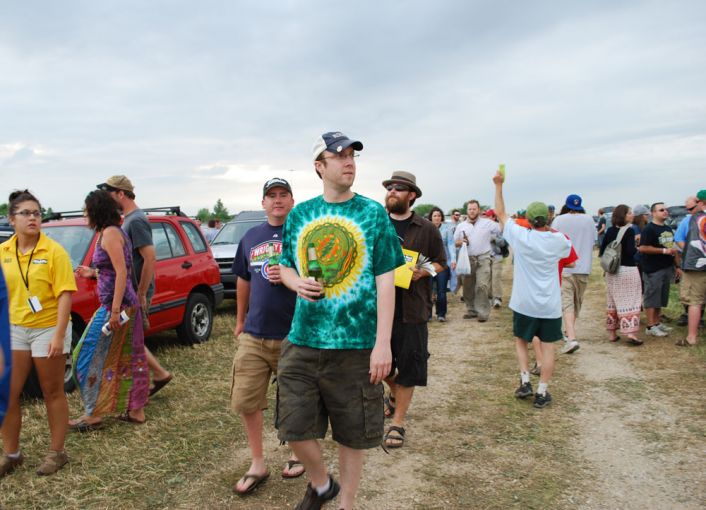 Inside the venue fans were buzzing with anticipation, until that definitive moment when the band wandered onto the stage. The place absolutely erupted, and the band started things off in fine form with an
Alpine
favorite, "Punch You in the Eye". Immediately a wave of goose bumps ran over my body. This was REALLY happening.
From there the band ran through a stellar trio of "Runaway Jim", "Stash", and "Ya Mar" before segueing into a perfectly executed "Bathtub Gin". The band really stretched their jam legs on this concert staple, and they improvised with precision.
Following this gem was my favorite new original of the tour, "Kill Devil Falls". It lies somewhere between "Rock and Roll" and "Chalkdust Torture", and it just fucking rocks! Having performed it quite a few times already this tour, it appears that they are feeling comfortable with this song. Rocking crescendos and blistering guitar work by Anastasio sent the crowd ablaze.
The band slowed things down afterwards, giving our legs a much needed break, with well-played renditions of the Gordon tune "Trainsong", "Farmhouse", and the silly "Sparkle". They got the crowd rocking again with a monster set-ending version of "Run Like an Antelope", which saw Trey change the lyric "spike" to "hibachi", which proved that the band was ready to get goofy and mix things up; just like in the old days.
The second set began with standard but well-executed performances of "Waves" and "Sample in a Jar", before launching into probably the best song of the evening, "Maze". This tune got super jammy, and the crowd was in full-on dance mode at this point. It was really great to hear them stretch songs out this show, which they seemed to do more and more as the tour had progressed
The reggae-infused song "Makisupa Policeman" followed, with Trey jokingly inserting, "woke up this morning...pissed in jah cup" (a wink-wink reference to his drug probation). Normally this would have been a pot reference, but those days seem to behind the band (leave that to the fans I guess).
Set two continued with "Ghost" and "Lizards" before the band busted out their opus "You Enjoy Myself". I was extremely ecstatic to hear this anthem again, and I just about lost it midway through. However, showing their willingness to shake things up, the song was unfinished and flowed right into a kickin' "NICU".
What followed were two songs from their Billy Breathes album, "Prince Caspian" and "Waste". Neither have been played all that much over the last 8 years, which is a shame because they are goddamn gorgeous. "Prince Caspian" was especially delicious as Trey used this opportunity to bust out some newer guitar effects. My eyes lit up with excitement, and judging from other fans' reactions, they were loving it too.
The night ended with two beastly rockers, the highly flammable Hendrix tune "Fire" and the encore of "Character Zero". The latter was full of tension-and-release guitar jams, and some spectacular lighting by "5th member" Chris Kuroda.
This was a fantastic comeback show for me; it was everything I had hoped for: Great song selections, tight jams, warm weather, and great friends. It was hard to believe another night was in store.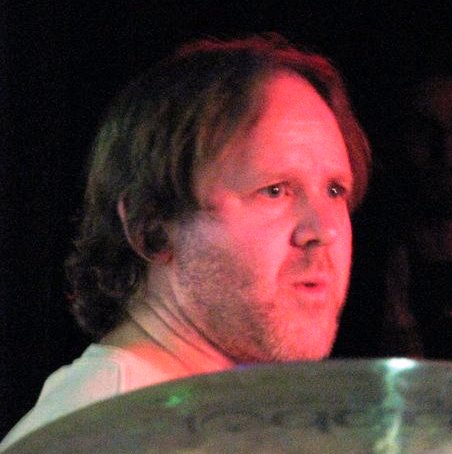 The next morning we woke to a much cooler day with overcast skies. Thank god too, because another day of sweating from sun up to sun down would have been tough to deal with again. Living in Colorado, I quickly forgot how the humid Midwest weather can affect the body.
We enjoyed the day around our campsite, relaxing and sharing stories from the previous evening, before it was time to reload on supplies and get moving back to the venue. Ice had become scarce anywhere around the venue, so thankfully we had just enough to keep our beers cold (pre-show beers were essential seeing how tall boy cans were going for $13 a piece at the vendor booths).
Once we entered the parking lot two things were quickly apparent: One, the excitement level from last night had carried over into day two as fans were once again getting loose in the lot, likely also enjoying the break from the heat. And two, there were extra tickets abound. When I say extras, I mean hundreds. I caught some people buying tickets for $15, and even overheard a few people trying to give away their extras for free....with no takers. This is pretty rare for a Phish show, especially on the comeback tour. However, with Alpine Valley being the largest venue yet this summer, I suppose this would be the place for plenty of "miracles".
Once inside we moved up to a higher area of the lawn for a little more dancing room, and what turned out to be better sound. The band soon followed our entrance and night two was underway. They kicked off the show with the ultra-rare "Brother", which saw many of the group member's kids wander onto the stage and play in a large silver tub placed in front of the crowd. It was a clever nod to the song's lyrics about "jumping in the tub with your brother", and possibly to the fact that it was Father's Day.
The boys continued the family theme by ripping off a funky version of "Wolfman's Brother", which then led into the first of the tour's "Funky Bitch". Prior to playing it Trey had mentioned some guy in the first couple of rows was holding up a sign with that song on it for two days, and that it was time for them to play it for him. I can only imagine how excited that one fan was to get his request.
The first set progressed with an admirable "Divided Sky" and the new song "Joy", before launching into what has become a favorite of Phish 3.0 (for obvious reasons), "Back on the Train". The song structure of the chords has been changed a bit this tour, and it sounds better than ever. It was a lot more funky and dancey than it has been played in the past; a real welcome change.
Moving right along the band turned out an excellent, jam-filled version of "Taste" that lent way to the older favorites "Poor Heart", "The Horse", and of course "Silent in the Morning".
Another interesting combo of songs was un-shelved afterwards, as the band dusted off the instrumental piece "The Man Who Stepped Into Yesterday" as well as "Avenu Malkanu". What a treat to hear another group of rarities! And it also showed that Phish are not afraid to bust out the odd choices and still keep fans guessing.
The set ended with a glorious rendition of their new prog-rock tune "Time Turns Elastic". The song culminated in a rocking jam at its end, with Trey showing off his altered style of wailing guitar solos.
After an extended break the group returned to the stage for one more set, where things started off with the Talking Heads' cover "Crosseyed and Painless". It segued directly into a monstrous "Down with Disease" that gave way to superbly performed versions of "Bug", "Piper", and the McConnell-led "Wading in the Velvet Sea".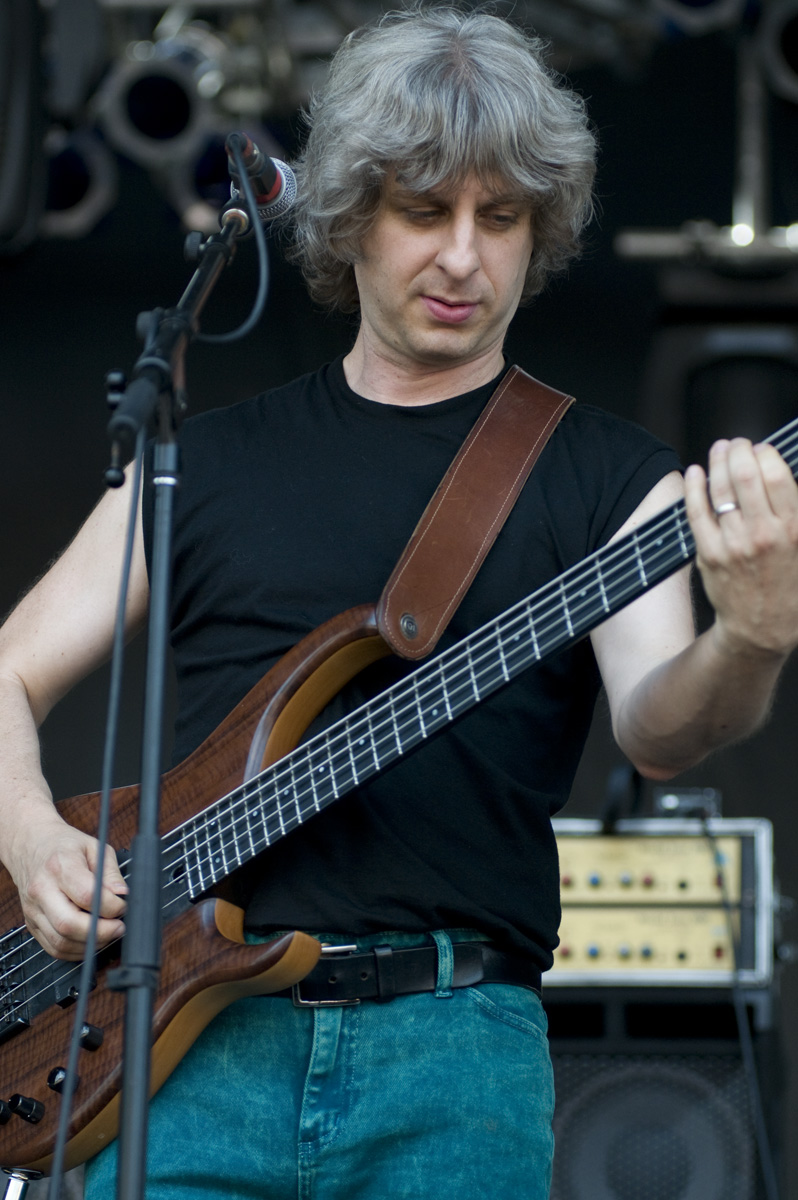 The set was fluid, and just as it was winding down the band busted out the often-played
Stevie Wonder
classic, "Boogie On Reggae Woman". Gordon was dropping some bubbly, uber-funky bass beats throughout this fan favorite. If anyone had forgotten how dirty
Gordo
can get on his axe, this song was an honest reminder.
A beautiful, soaring version of "Slave to the Traffic Light" ended the set before they returned for a two-song encore. The first was the acappela gem "Grind". The final song of the evening Phish pulled out all the stops. They kicked down the walls with a blistering cover of Edgar Winter's "Frankenstein", which saw Trey on a five-necked guitar, Page on keytar, and Mike sporting his fancy new "hot-rod flames" bass. It was the perfect way to send the crowd out on a high note, and essentially conclude the first leg of their reunion tour.
Wow...Two exceptional nights of music. They were living proof that Phish is back and performing extraordinarily. Especially Trey, his voice sounds better than ever and his guitar work still sends tingles down my spine. But as not to exclude anyone, the other three are also firing on all cylinders and the group is performing like one giant brain again. This weekend of music showed the magic is 100% back, and that the band is definitely working towards a new, sustainable future.
That love affair with Phish's music that started in my friend's car in the summer of 1993 has had its ups and downs, but it now might be stronger than ever with the band back together embarking on a new chapter in their history. The group is playing with a renewed sense of purpose, and thus my love for this band and their music has also been renewed.
I can't wait to see and hear them play again! Next stop, Red Rocks.
(Author's note: A big thanks to Rob Jackson, Justin West, Todd Labosky, Jeremy Purdy, and everyone else who helped make this weekend unforgettable.....you are the best friends a bald Irishman could ever ask for!)