Many different bands could be sited as having created the Boulder music sound. Since the 1970s and even before, Boulder has been an outlet for "freaks" everywhere to unite and be free in artistic creation and expression. Along with having a large population of young people from University of Colorado's Boulder campus, the spirit of the town itself has always been young, wild, and free. Of all the artistic mediums, Boulder's live music scene and support has always seemed strongest. Thanks to many different bands and organizations, bluegrass music in particular has always found a home in our big city, or large town. Lyons, Colorado, just down the road, has hosted the Rocky Grass Festival for nearly Forty years now. The improvisational spirit of the music and the restless nature of the lyrics cliqued accordingly with the freaks in Boulder and surrounding (Nederland, Ward, Jamestown, Lyons) and still holds strong today. One band in particular has stood the test of time, twenty-two years of edgy bending of the bluegrass medium.
Leftover Salmon is not quite bluegrass, really its not quite any particular genre. Founder Vince Herman (Guitar, Vocals) describes Salmon's music as Cajun slam-grass. And it's no joke. There is an undeniable calypso edge to their brand of grass. And the slam means fast, aggressive, and silly, but always with intent. Unlike another Boulder-born grass outfit like Hot Rize, Salmon never concerned themselves with duplicating convention; rather, they played a sort of party music with substance. Americana with reconsidered styling. Though Leftover Salmon has consisted of many rotating members, most notably jazz drummer Jeff Sipe, the original Leftover Salmon lineup was Herman, Drew Emmitt (Mandolin, Guitar, Vocals), Bill McKay (Piano, Organ, Vocals), Mark Vann (Banjo, Vocals). The band enjoyed their heyday of whatever commercial success mattered to them in the 1990s.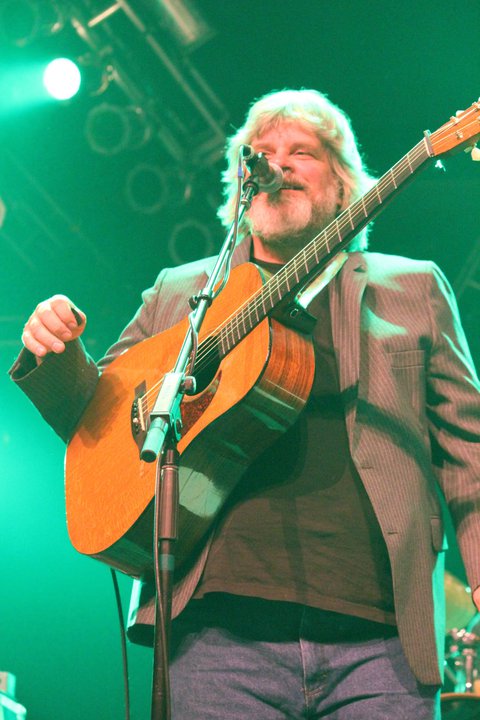 Their tour was brought to a screeching halt with the tragic and untimely death of banjo-man Mark Vann who died of pancreatic cancer at age 39 in the spring of 2002. Vann's presence in the band both musically and ethically was non duplicable and Leftover went on a multi-year hiatus to heal and revamp. They began playing scattered reunion shows throughout the mid-2000s, rotating different talented scene banjo players until settling unanimously on a young banjo played named Andy Thorn. The band has since enjoyed a revitalized energy and has finally announced a solid touring year of shows all over the country, along with a soon-to-come new album. It's safe to say they are experiencing a revival stride. From cult festival and theatre performances to a full-scale touring outfit. Unfortunately Bill McKay, long-time member and piano extraordinaire, was not a performing member this last tour. Reasons why are to be speculated but not assumed. He was missed at this last Colorado run, however the music did not suffer in his absence.
I had the distinct pleasure of catching a surprise appearance at Avon's Snowball Festival, and both Fox Theatre Boulder dates on their stretch of Colorado shows. I have been seeing Salmon since I was little kid with my folks, and in my dozens of Salmon shows I have to say that night one of the two night Fox run was one of the best I had seen in a while. That night they busted out a rarity, "Alfalfa's" which is a parody of Boulderites and their favorite health food store. I had never heard this one performed live and it was truly a sentimental moment. The next night was Wednesday and the Fox appeared sold out for an anticipated second night. The house was full of familiars and fixtures in the Boulder County bluegrass community. Even concert-painter Scramble Campbell showed up to paint his way through both three-hour shows. As the house lights dimmed and the boys rambled onstage for the first set, the crowd cheered amicably, but quieted down to give the music a chance to roll out.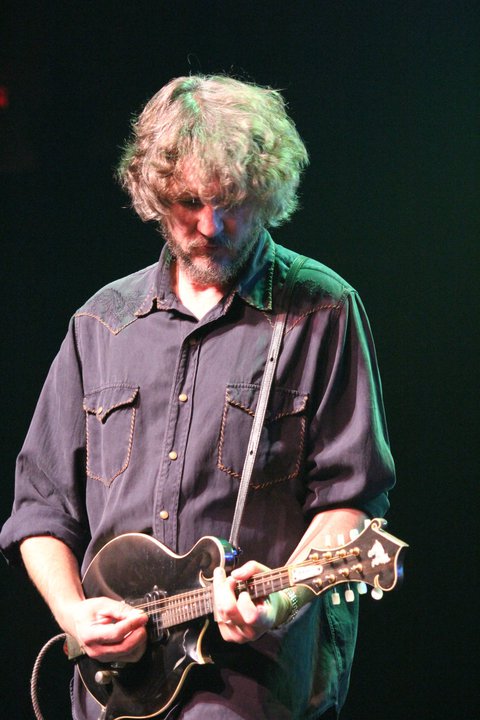 First set highlights included bluegrass-ripper opening tune "Blue Night" into a Salmon calypso classic "Carnival Time". This one in particular is the essence of the Salmon sound. Herman's goofy vocal stylings evoking a banana-boat jam feel and swingy mandolin punches to keep the beat. The boys continued to play classics and standards, pleasing the stoney crowd and both young and old. The boys busted out a moon-song double header with "Valley of the Full Moon" and "Sing Up To The Moon". One thing that Salmon has that other "newgrass" outfits don't is truly unique vocal stylings. Between Emmitt's yodel serenades and Vince's assured playfulness they really set themselves apart from anything else out there. Emmitt's presence came through in the meandering but ponderous "Highway Song" which allowed Andy Thorn to show off his banjo chops as well. The highlight of set one came with an off-kilter version of the standard "Hot Corn-Cold Corn". Vince and Drew got the crowd involved in a call-and-response contest (audience right won) and played challenging changes creating a powerful rendering of this classic.
Set break time can sometimes be stressful with crowds getting restless, long bathroom lines, and inescapable cigarette smoke out-front for those who want a breather. But the Salmon scene is strong and old, and everyone seemed to fall in with old friends respectively. Taking a reasonably short set break, the boys emerged right on time for set two. They started off soft and slow with the first few songs, allowing some tension to build just in time to unwind at the appropriate moment. Vince introduced a new song, one that I had heard a few days earlier in Avon. "Here Comes The Night" fits into the Salmon catalogue well and I can't wait to hear other new tunes that will compromise their upcoming album. To the thrill of the crowd the band busted out the title track of their classic "Euphoria" album. Not a Salmon original, but certainly re-coined stylistically, the crowd jumped, jammed, hooted and hollered. Then another Vince rant led into "Shannon" one I had never heard before and seemed to evoke a Frank Zappa feel. Next came the old-standard "Down in the Hollow" which Drew always performs with his whole presence. He would have made Bill Monroe proud with his rendition. The rest of the set included energetic versions of John Hartford's "Up on the Hill Where They Do The Boogie" and "Joseph's Dream", both staples of the Salmon catalogue. The later was particularly appreciated and performed in Vince's half-cocked kookiness.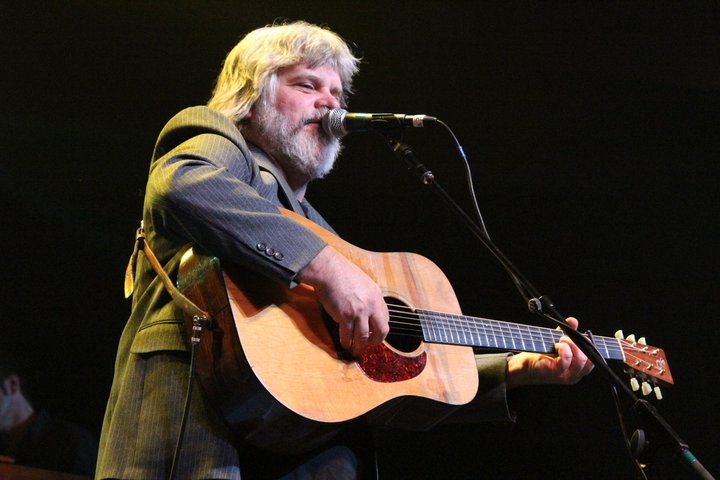 This show went by quick and by encore call the audience seemed exhausted from nearly three hours of partying and singing/dancing along. Their manager got the audience roused for the cliché encore call. The band came back to perform "Better" into the Led Zeppelin classic "Rock 'n' Roll" performed a'la Emmitt. Two long nights at the Fox and this twenty-two year old band, that has performed more than any other act there, left the friends and family to themselves to get home safely, or continue the party in town.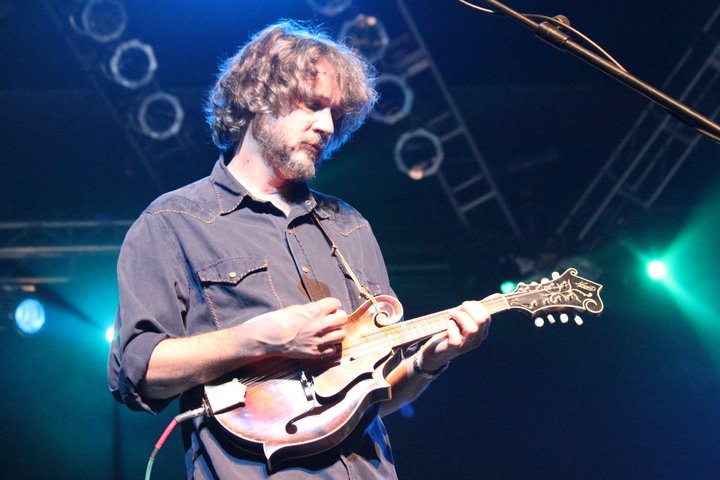 I am so proud of the direction that Salmon has gone with their project. Vince and Drew had been plenty busy with "Great American Taxi" and "Emmitt-Nershi Band" but they knew the importance of celebrating the 20th Anniversary of the Fox with their hometown crowd. Definitely check out Salmon's tour dates. You may be surprised that they are coming to a town in your neck of the woods. Maybe somewhere they haven't been before. To start the tour in Colorado was the natural right choice. To twenty-two years and beyond!