Gent Jazz Festival (July 5-14, Bijloke site) announces new names for the eleventh edition of the festival: Paco de Lucia, Damien Rice, D'Angelo, Melody Gardot, Rodrigo y Gabriela and C.U.B.A., Jim Hall-Scott Colley Duo, Gabriel Rios Solo, Amatorski, Tindersticks…
With Brad Mehldau, The Bad Plus feat. Joshua Redman, Miguel Zenón, Ninety Miles, Ifa y Xango, Igor Gehenot, Liesa Van der Aa… Gent Jazz Festival shows it pays attention to the new generation as well. Behind the scenes Gent Jazz Festival is working on support programs for Belgian top talents such as Robin Verheyen. By introducing them into international networks, but obviously also by offering them the possibility to perform on stage. With its New Talent Support Program, the IJFO supports several international top talents as well. Within this scope, the festival proudly announces the presence of Gretchen Parlato.
The festival already announced a special night that takes place on Wednesday July 11th with Antony and the Johnsons and Metropole Orchestra and Liesa Van der Aa and also announced a Wayne Shorter tribute on Saturday July 7th with the Wayne Shorter Quartet, Dave Douglas & Joe Lovano Sound Prints Quintet and Fabrice Alleman.
He had been on the wish list of Gent Jazz Festival for long and this year it finally worked out: the Spanish guitar virtuoso Paco de Lucia will close the opening night on Thursday July 5th with a touch of flamenco. Also performing that day are the young talents Miguel Zenón Quartet and the Igor Gehenot Trio.
Ifa y Xango, winner of the competition 'Young Jazz Talent Ghent' kicks off on Friday July 6th. They are followed by the young American singer Gretchen Parlato, one of the musicians that is part of the Emerging Talent Support Program of the IJFO. Pianist Brad Mehldau will enter the stage with its permanent trio, and guitarist Jim Hall and bassist Scott Colley are set to conclude the festival with a duo concert.
Saturday July 7th will be all about the music of saxophonist Wayne Shorter. The festival already previously announced the presence of the Wayne Shorter Quartet, Dave Douglas & Joe Lovano Quintet Sound Prints, with Joey Baron on drums and Fabrice Alleman New QuarTeT "Obviously". Students of the Royal Conservatory of Ghent (KASK – School of Arts) will work around the music of Shorter under the name of Combo 42.
On July 7th the SABAM Jazz Awards are handed out as well at Gent Jazz Festival. The winner of the category "Established Value" will be granted an amount of 10,000 Euros. In the category "Young Talent" the prize money goes up to 5,000 Euros (in collaboration with 'Jeugd & Muziek'). The prize money is used to support and boast the musical career of the musicians. Besides these two prizes, SABAM also distributes the 'Muze van SABAM', an award attributed to a Belgian jazz personality who undertook successful actions in order to support jazz.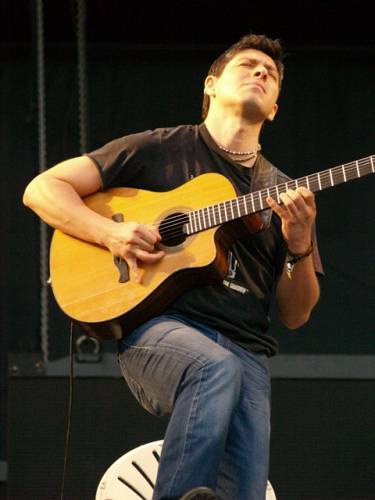 We are definitely looking forward to the performance of singer Melody Gardot, who will be on stage on Sunday July 8th. That day will be introduced by Ninety Miles with David Sánchez, Stefon Harris and Nicholas Payton, followed by the performance of saxophonist Robin Verheyen with his New York Quartet. For this occasion, the trio The Bad Plus will bring saxophonist Joshua Redman with.
After two days of rest, the Belgian musician and singer Liesa Van der Aa introduces the 'special night' on July 11th before Antony and the Johnsons and Metropole Orchestra.
No one less than Damien Rice will be performing at Gent Jazz Festival this summer on Thursday July 12th . Rice does not record many albums, gives rarely interviews and only performed sporadically during the past year. Although he is known as an enthusiastic and renowned musician, his last appearance in Belgium dates again from 2007. This summer, the enchanting Irish singer-songwriter will give a solo performance at Gent Jazz Festival.
Tindersticks need no further introduction. The group has acquired a strong reputation during the past twenty years with both their live concerts and their albums, which were all welcomed with great enthusiasm. The music of the British group is characterized by an immense diversity of music, literary texts and a melancholic musical framework. Their latest album The Something Rain that came out in February was a prime-example of their inspiration and originality during their early years. Only the thought of seeing them live at Gent Jazz Festival makes our mouths water!
Amatorski kicks off on July 12th. This young Belgian group has a dreamy, touching, minimalistic, sometimes noisy sound with now and then a dramatic touch added to it. Their first mini-album 'Same Stars We Shared' with the single 'Come Home' exposed the rough drafts of Amatorski and was followed by 'TBC', which showed a more extensive and richer colour palette.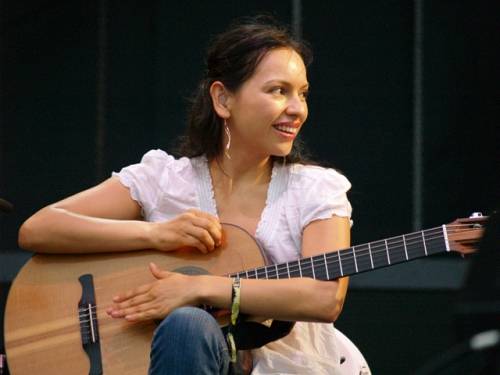 After their encouraged passage in 2009, the Mexican guitar duo Rodrigo y Gabriela will be back at Gent Jazz Festival on July 13th with their newest project C.U.B.A.. The lineup of that day is also decorated by the name of Gabriel Rios.
On Saturday July 14th, STUFF. will be the first to set foot on stage. STUFF. is a young instrumental improvisation collective founded by talented drummer Lander Gyselinck. The collective stands for musical references to jazz, soul, funk, dub, hip-hop, jungle and electronica. By improvising, they transform samples and already existing or new loops into adventurous jams. The young group consists of Lander Gyselinck on drums, Joris Caluwaerts on keyboards, Dries Laheye on bass guitar, Andrew Claes on EWI and tenor saxophone and Mixmonster Menno, can be checked out behind the turntables. In their own words: "Fat beats, swirling improvisations, evil synth-screaming and 'outer space'-grooves is what STUFF. will serve you!" Be prepared!
The 11th edition of Gent Jazz Festival will be festively concluded by no one less than D'Angelo. After a long period of absence, the star of soul made his long-expected comeback with a small number of European concerts. This summer he will close Gent Jazz Festival.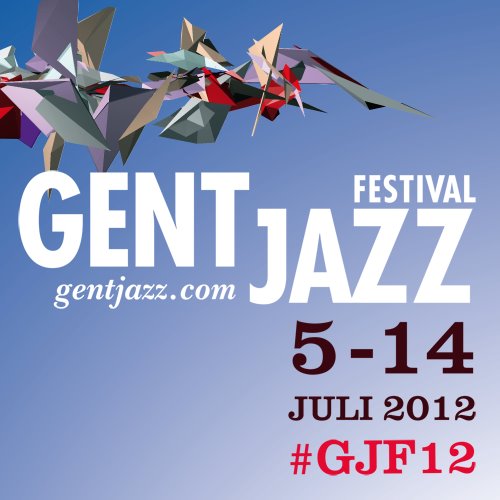 More young talent can be discovered at the competition of Young Jazz Talent Ghent. On July 5th, 6th and 7th the selected bands will be performing on stage. The winner will be revealed on July 8th followed by a performance of Ifa Y Xango, the winner of the edition of 2011. These concerts, which take place at the entrance of the festival area, are free and start at 4.30 p.m. on July 5th and 7th and at 2.30 p.m. on July 6th and 8th. The three bands participating this year are Hoax, Pure Elastic Quintet and The Unrevealed Society.
Each festival day Lof, the restaurant of partner hotel Grand Hotel Reylof, offers lunches during which you can enjoy live jazz concerts. Lunches are available departing from 28,50 Euros.
During the period preceding the festival, from June 22nd until July 24th, 'Flinxo Galerie' organizes the exhibition "Jazz and Photography" in collaboration with Gent Jazz Festival. This exhibition shows a selection of images by photographers Jos 'The Jazzman' Knaepen (the Gent Jazz photographer), Bruno Bollaert, Tom Van Nuffel, Wouter Rawoens, Maarten Marchau, Cees van de Ven, Christian Overdeput, Dominiek Dierick and Thomas Verfaille.
Their magnificent pictures give an impression of the ambiance both on stage as next to it. A wonderful manner to expose the ambiance of Gent Jazz Festival.
Social engagement of Gent Jazz Festival
Gent Jazz Festival wants to be a pioneer when it comes to quality on the terrains as well as concerning its corporate social responsibility. They generally focus on durability of all kind of aspects. This engagement has an impact both on choices made at the festival as on partnerships and own activities. Gent Jazz Festival therefore developed a carpool project in collaboration with Taxistop and Ethias. Thanks to Eneco, extra security at the bicycle racks will be provided. TreinTramBus.be will provide you with information about transport possibilities, both on their website as on the festival area. More information concerning this initiative will be released soon.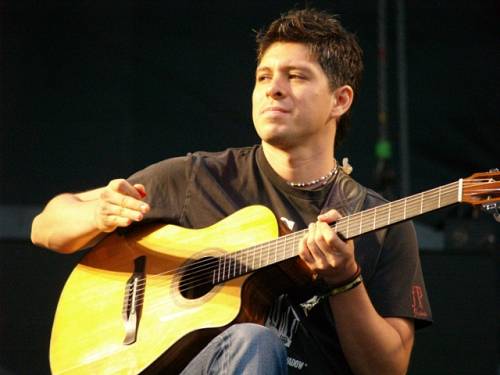 Tasty, varied and healthy food at Gent Jazz Festival
Concerning the culinary aspect, the festival wants to set a statement with the claim to offer the tastiest and healthiest catering to its audience. A catering with special focus on regional seasonal products and fresh-cooked meals. Gourmet Invent accepted the challenge and developed a complete renewed festival catering together with several top chefs of Bhavani (Bruges), Café Parti (Ghent) and Frank Fol, who is known as the 'vegetable chef'. Gent Jazz Festival will also participate at "Thursday veggieday", an initiative of Stad Gent and EVA and will serve on Thursdays only a first-rate choice of delicious meals without fish nor meat.