Jimmy Herring Band kicked off the 2012 Subject to Change Without Notice Tour at the Aggie Theater in Fort Collins, CO, this August 22. Herring took the stage with an instrumental ensemble featuring members Jeff Sipe AKA "The Apartment Q-258″ (Drums), Matt Slocum (Piano/Keyboards), and Neal Fountain (Bass). All of the skilled members are accomplished musicians in their own right, and past projects have introduced them to each other musically. Fountain explains, "You gravitate towards people who speak your language." On this stellar opening night at the Aggie, this gravity exerted a tour de force.
It's no surprise that after 40 years, Jimmy Herring can play the guitar. In fact, Post It should sponsor this guy he goes through so many notes. But the real interest is the bands collective sound. Opening nights are meant to knock off some of the rust, but barring a few technical inconsistencies it was a great show. Remember that the album featured artists, Bill Evans, Béla Fleck, Etienne Mbappe, Nicky Sanders, and his son Carter Herring. However, they aren't on tour, so some songs are being reworked. As this tour progresses, they will only continue to get tighter. Original songs like "Aberdeen" have Fountain playing on them, and he brings his own talents.
The Aggie was filled with eager fans, some screaming for Panic. But don't be that guy. This is the Jimmy Herring Band, think Classic Jazz, Jazz Fusion, Rock, and Jam Band genres. And though they will cover the Mahavishnu Orchestra's "Hope", George Harrison's "Within You, Without You" and Jimmy McGriff's "Miss Poopie", expect to enjoy a night of original instrumental music that is filled with emotion and musical intonation.
Interview
After the Show, Grateful Web spoke with Bass Player, Neal Fountain.
GW: Great show tonight, and thanks for taking some time to speak with us. Tonight kicks off a new tour, what was the reasoning for starting the tour in Colorado?
NF: Colorado as a state has a lot of prime venues we can play, such as Boulder or Telluride . We have a few shows lined up, like an opener for Los Lobos. The Aggie in Ft Collins is a great place to play with a great sound.
GW: Tonight was the first show of the tour, a first opportunity to play the new material in front of an audience…
NF: You never know, you can rehearse day in day out but you think about songs differently when you have a set list, a continuous show. You think about transitions, how you start a song and end it.
GW: Do you have any favorites on the new album?
NF: A Gospel tune "Aberdeen" that we played tonight and "Emerald Green", a ballad. Originally, I didn't play on either. Etienne Mbappe played on them. Also, I really like "Utensil Ocean" which is on the UK release.
GW: What's the dynamics in the studio, does everyone have a voice? How do you go about recording?
NF: Jimmy never tells me specifics on what he wants me to play. You hire musician that you like the way they play and you write tunes around what you think they will bring to the table. He writes sections for himself, that's where he wants to express his thing. Those sections are taken as written, and we play with him.
NF: It's a language, and you hire people to play on your record, and associate musically with people who speak the same language that you do. You gravitate towards people who speak your language. Music is the same thing, it doesn't have those same boundaries because it's abstract, but it's the same.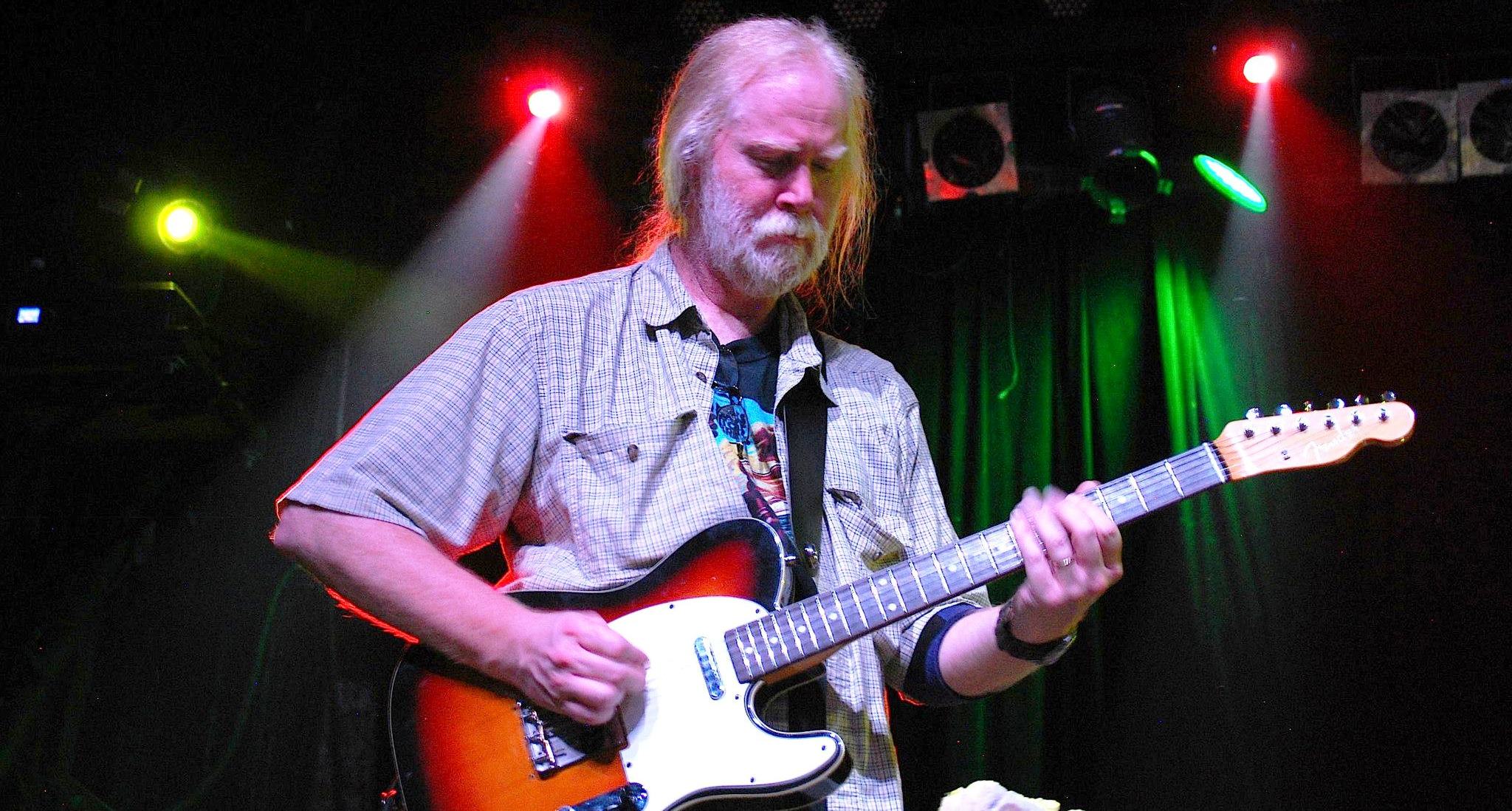 Extra:
For more with Jimmy Herring, Click on the Grateful Web's interview by Dylan Muhlberg, or read about the album, here.
Click Here for a Behind the Scenes, courtesy of Abstract Logix.
https://plus.google.com/u/0/100799998006757324803/posts?rel=author