Royal Potato Family All-Stars | Blue Nile | 5/5/2013 | Review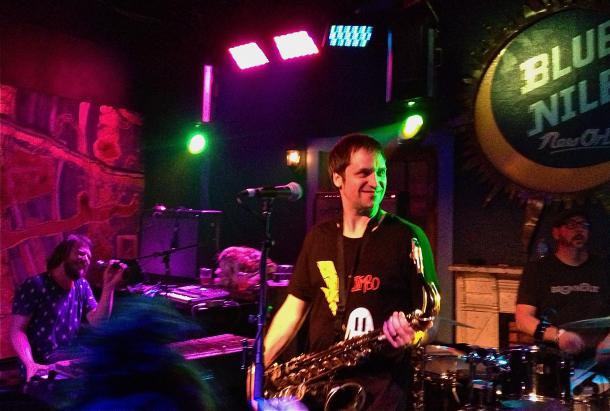 On the last Saturday of Jazz Fest, the late night grids displayed a smorgasbord of concert choices all over town. Which band to see was a tough decision for most, but a superjam always makes that decision a little easier, and those who made it to the Blue Nile on Frenchmen Street before it sold out were fortunate to catch the Royal Potato Family All-Stars, a celebration showcase of the Royal Potato Family record label spearheaded by Marco Benevento.
The lineup that evening consisted of Marco Benevento (piano), along with Skerik (sax), Robert Walter (keys), Mike Dillon (percussion), John Speice (drums), and Reed Mathis (bass) anchoring the performance. While several of the musicians play together relatively often, it's been awhile since seeing so many of the RPF crew onstage at once. The sounds were flavorful, a conglomeration of jazz-based instrumentals mashed with punk, metal, pop and hip-hop contributions reflective of each's style. The members took turns delving into their individual songs, weaving in improvisation wherever possible, and donning the tiger head mask.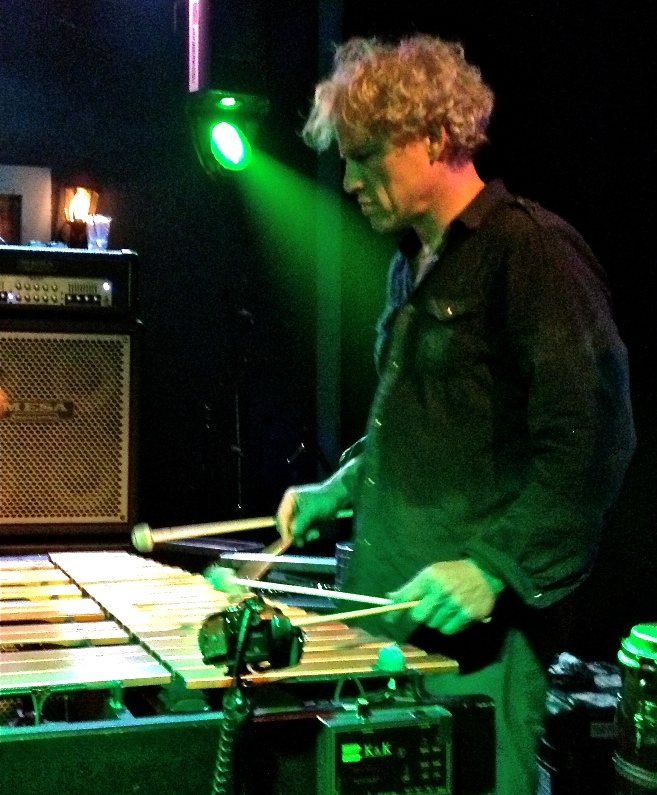 The show's energy revved as the night wore on, with help from fancyfeet trombonist Carly Meyers, who paired nicely with Skerik up front for a mini horns blowout, and Derrick Freeman, who provided lyrics (to which Mike Dillon chimed in "my balls are big, my balls are black!" -- obscenities such as "ass everywhere" and "you got that coke dick" kept things lively throughout). The chorus of the entire performance was 'Real Morning Party,' an energetic tune off of Benevento's Invisible Baby album, which was returned to throughout the night. By the time the last song of the night rolled around ('Limbs of a Pine,' surprise, surprise), the crowd was moving and it felt as if the real morning party just started.