Cory Williams to release The Outcome June 4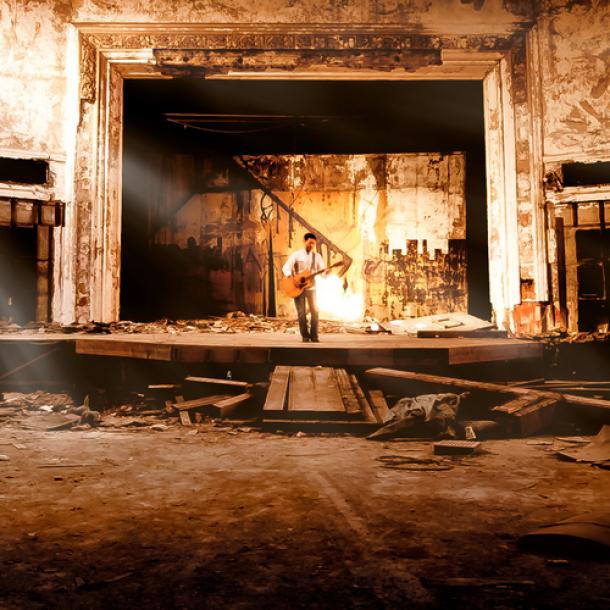 Indianapolis-based singer-songwriter Cory Williams will release his debut solo record The Outcome June 4, following a special record-release show May 31 at Radio Radio (1119 Prospect Street) in Fountain Square right outside of downtown Indianapolis. The record includes the new single "Tragically You," written by Williams, in addition to 11 other tracks.
The recording and production process involved Static Shack recording engineer Alan Johnson, in addition to mixing engineer Chris Kress who has long been involved in mixing the Dave Matthews Band's Live Trax album series. Williams credits Johnson, Kress and Masterdisk's Scott Hull, who has worked with artists ranging from Bob Dylan, Dave Matthews, Steely Dan, John Mayer and Bruce Springsteen, with the final touches that helped bring The Outcome to life.
"The Outcome is almost foreshadowing, in a way, of what's to come, or what I saw coming, due to what has occurred in my life over these last 2 years," says Williams. "It's also about watching people grow, watching people change and simply having a better understanding of what direction I need to go. It's the outcome; it's here, it's now."
An Indiana native, Williams began experimenting with the acoustic guitar at the age of 10 and honed his skills through influences including Neil Young, Bob Marley, Radiohead and Pearl Jam, among others. He is a former member of the band Red Moon, formed in 2005, which developed a strong following and shared the stage with various national acts including Sister Hazel, Gin Blossoms, Needtobreathe, Shawn Mullins and many others.
Williams has tour dates booked through the summer in the Midwest. For more information on Williams or to listen to The Outcome, visit www.corywilliamsmusic.com.