Kinetix Joins Forces With Dopapod 7/12 at Fox Theatre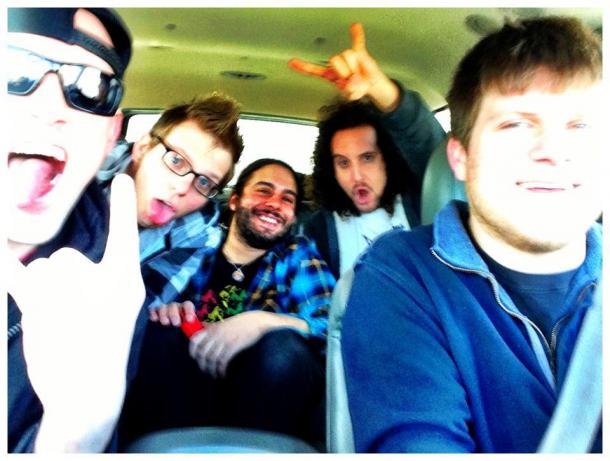 Denver's party rockers Kinetix will join forces with genre-bending Dopapod for a special show July 12th at Fox Theater in Boulder, CO. Special guests Astronomix open the show. Known for their outrageous high-energy shows blending party rock, funk, pop, hip hop and live electronica, Kinetix has been a fixture on the festival circuit including appearances at Wakarusa, 10k Lakes, Summer Camp, Shagri La, Forecastle, Bella Mente Snowball, and many more.
Dynamic. How better to describe Kinetix, a band whose 2010 album Let Me In hit #47 on the iTunes Top 200 Rock Charts and who played separate national tours with hip hop darlings Flobots and Australian roots-rock kings Beautiful Girls? Currently on tour behind their new EP Never Too Late, Kinetix has shown that they are masters at redefining their ever-evolving sound. Upbeat rhythms, strong beats and funky melodies make their new release a reflection of their current path. Already renowned for their performances, it's easy to call Kinetix in 2013 a "must-see" live act.
Dopapod, based out of Brooklyn, NY, is not so much a jam band as they are a band that improvises. They are an electronic band without computers. They are a metal band with groove and soul.  They are a funk band that's not afraid to get intricate.  With no regard towards toward stylistic boundaries, the sound that emerges from the quartet both live and in the studio is as varied and diverse as the many influences that they adapt from. Their approach to complimenting a distinct genre-bending sound to top-notch musicianship is what has kept the quartet committed to evolving their unique brand.
In the past three years, Dopapod has been tirelessly planting its seed in ears throughout the entire East Coast and into the Midwest with their infectious and sensory live performances.  Covering all this ground has seen the young, yet seasoned group make appearances at numerous festivals including Camp Bisco, Mountain Jam, Gathering Of the Vibes, Bonnaroo, Burning Man, Catskill Chill, Bear Creek, The Big Up, Rootwire, and more. Their electric live showcase has been cultivating a fast growing, loyal fan base, and seen them share bills with artists such as Moe, Lotus, EOTO, Papadosio, Zach Deputy, Sam Kininger (Lettuce, Soulive), and Carl Palmer (Emerson, Lake, & Palmer).
Dopapod w/ Kinetix and Astronomix
7/12/13
1135 13th St  
Boulder, CO 80302
Phone: (303)443-3399
Web: http://www.foxtheatre.com
Ages: ALL AGES
Tix: $12 ADV / $14 DOS
Start: 8:30 PM / Start: 9:00 PM