Acorn Project Bring Addictive Live Performance To A City Near You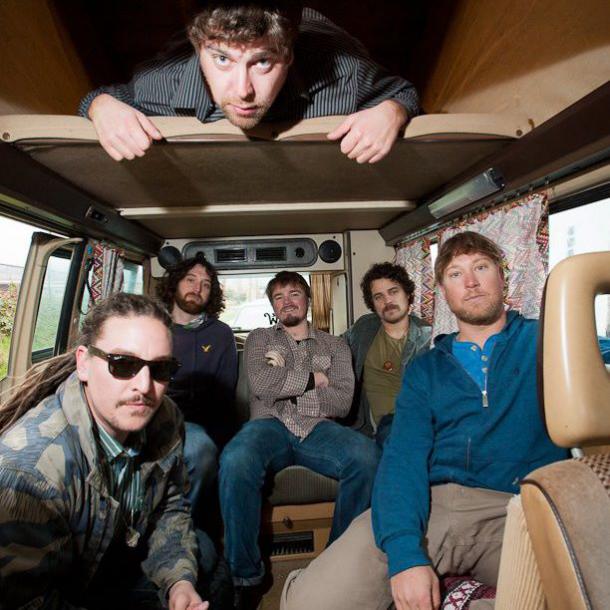 Acorn Project, up and coming and always on the brink, is focused on establishing themselves as a national touring act while continuing to spawn a forward thinking and conscious movement amongst the community in their wake. With a fervent fanbase in major U.S. markets like Seattle, Portland, Denver and San Francisco, Acorn continues to grow into a mighty oak from deeply seeded roots.
Acorn Project was born out of basement jam sessions in 2004 when Sam Lax (saxophone/percussion/producer) and Andy Pritiken (lead vocals/rhythm guitar) met in college while studying at Western Washington University in Bellingham, WA. They worked fiercely and tirelessly to define their sound locally as a quartet for nearly three years before releasing their first EP Odd His Sleepy Soar in 2006.
In the past several years Acorn Project have appeared live at numerous music festivals including Earthdance (CA), Sonic Bloom (CO), String Cheese Incident @ Horning's Hideout (OR), Summer Meltdown Festival (WA), Telus Live @ Whistler (BC), Seattle Hempfest, and Eugene Celebration amongst many others including their own successful annual festival productions WONK and UMF at home. And the band has shared billing with names including String Cheese Incident, Widespread Panic, STS9, EOTO, Papadosio, Kyle Hollingsworth, Juno What, David Grisman, JGB and Sam Bush.
Upcoming Shows
Sep 18 Harlow's Nightclub Sacramento, CA
Sept 19 Crazy Horse Saloon Nevada City, CA
Sept 20 Winston's San Diego, CA
Sept 21 Harvelle's Long Beach, CA
Sep 25 Moe's Alley Santa Cruz, CA
Sep 26 Boom Boom Room San Francisco, CA
Sep 27 Hopmonk Tavern Novato, CA
Sept 28 Bend Roots Revival Bend, OR
Oct 4 Fox Theatre (supporting The Malah) Boulder, CO
Oct 10 Quixote's True Blue Denver, CO
Oct 11 Quixote's True Blue Denver, CO
Oct 12 The Lazy Dog Boulder, CO
Oct 17 The Railyard Billings, MT
Oct 18 Zebra Cocktail Lounge Bozeman, MT
Oct 19 The Top Hat Missoula, MT
Oct 23 Applegate River Lodge Applegate, OR
Oct 24 The Olympia Ballroom Olympia, WA
Oct 25 Tractor Tavern Seattle, WA
Oct 26 McMenamins' Old St. Francis School Halloween Celebration - Bend, OR
Oct 31 Wild Buffalo Music Hall Bellingham, WA