Les Claypool Duo De Twang | Fox Theater | 10/10/13 | Review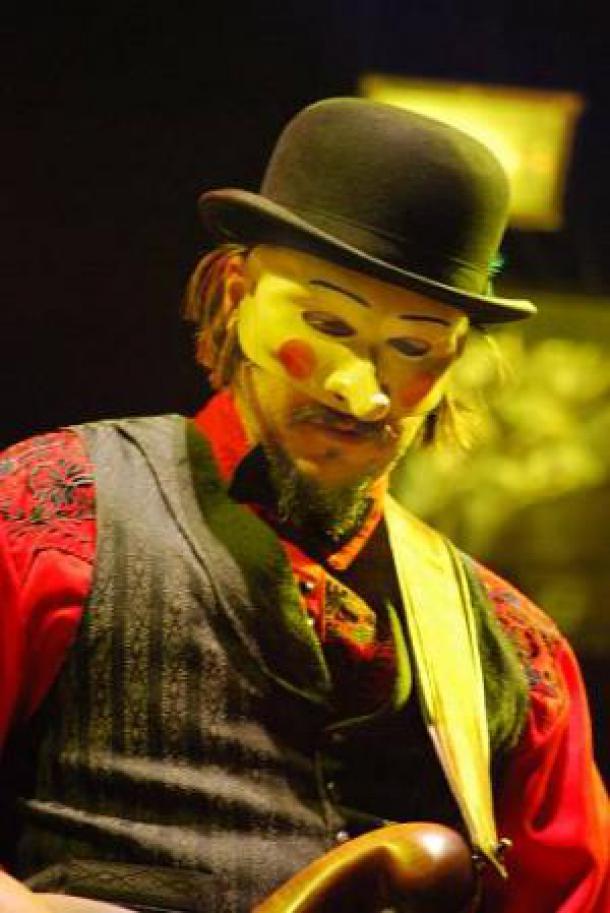 For Les Claypool, image has never been an important part of being a god amongst bass players. He is the antithesis of image-orientation in rock music. The Claypool persona is obscurity. For years his live performances muffled any sense of ordinary human interaction. Pig and Ape masks would obscure his face. If not a mask then a large pair of specs and handlebar mustache added to his image vagary. He sings into two different microphones, both add a level of vocal distortion depending on how he controls his midi. Listeners relate to Claypool's large body of work as a chance to get real freaky, trading their everyday roles and duties for the most liberating experience in alt-metal/rock. His cohorts are usually established in the higher brow touring circuits as jazz savvy session players. Over the years collaborators in his Frog Brigade, Colonel Claypool's Bucket of Bernie Brains, even Primus have connected with his virtuosic style, acknowledging him as a de facto band leader.
Those who think Les is a product of the 90s couldn't be more mistaken. He has only continued to widen his bounds, most impressively in the last ten years. In 2006 he wrote/directed/edited and starred in his own jam-band mockumentary "Electric Apricot," which had a charming campiness that has grown in popularity since it's limited release. More recently he is in the works of buying his own vineyard in California Wine Country with dreams of eventually turning it in to a space for music and collaboration. Three years ago he reunited with founding Primus drummer Jay Lane and did the most extensive touring as Primus since the 90s. Les' most current project is a long overdue laid back sit-in called Duo De Twang. Various guests have sat alongside Les in a guitar/bass duet before he settled with old buddy Bryan Kehoe as his touring partner for the project. The idea of Duo De Twang was to play laid-back hillbilly offshoot of metal rock. Audience interaction and conversation is more welcomed than ever. Les and Bryan often stop mid song to crack jokes with the audience and cheer them before launching back in. Last week Duo De Twang came through Colorado for two front-range performances at the Fox Theatre in Boulder and the Aggie Theater in Fort Collins.
I had seen "Les Claypool" solo band years ago at the Fox which was more common Les Fare, backed by a drummer, saxophone, and synthesizer. This time the Duo really made the Fox feel like it's small intimate self. Without the production and the psychedelia, Les came as more himself than ever before. I'll admit I wasn't familiar with his partner Bryan before the show, but his steel country guitar licks blended well with Claypool's hard-thumping slap bass. Often it was a duel-de-twang, but never anything too intricate and all for the fun of the jam. It almost seemed like Les wanted to take a break from his day-job and hit the road shooting-the-shit in bar style venues where he could play to cool crowds. The two seemed to dig Boulder's playfully tipsy mentality and poked fun at our drinking and pot culture. Never before had Les drank a beer onstage and cheers the crowd. One of the funniest shticks of the night was Bryan's insisting the Coors was a small microbrew and how authentically Colorado he had become. The expected shower of boos only encouraged the mockery. Another shock came when Claypool and Kehoe invited a guy from the crowd up to play Les' bass. It was very impromptu and very un-Claypool. Brandon's [guy from the crowd] life was changed forever as he had the chance to slap a few airy chords on Claypool's axe before being cheered offstage.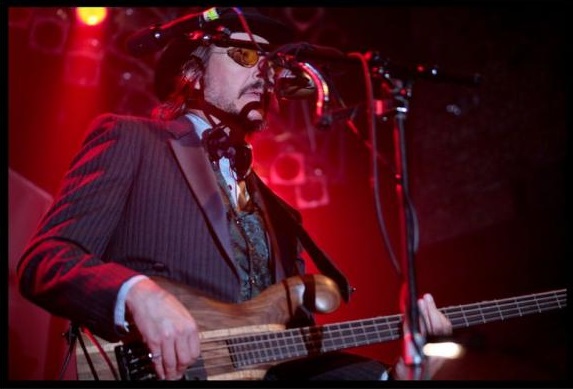 Various Primus and Claypool originals as well as less likely country tunes made up the music of Duo De Twang.  Les dug deep as he indulged the crowd with backstories of the lesser-known tunes. Again, very un-Claypool. The Duo was less about what songs were played and more about getting to know Les on a more personal level. The two dressed in Cowboy chaps and leather vests, mocking drunken hic mentality by becoming that stereotype themselves. A very odd combination of different things made the Duo a captivating life experience. You can still catch the Duo De Twang on the road starting tomorrow at Harvest Fest in the Ozarks of Arkasas, continuing through the Midwest and back toward California ending at the Hangtown Halloween Ball. Bound to be a rowdy good time for those lucky enough to make it. Thanks to Les and Bryan for getting a little too personal this time around. A strangely welcomed change of pace.