Elephant Revival's West Coast Tour Kicks Off Oct. 24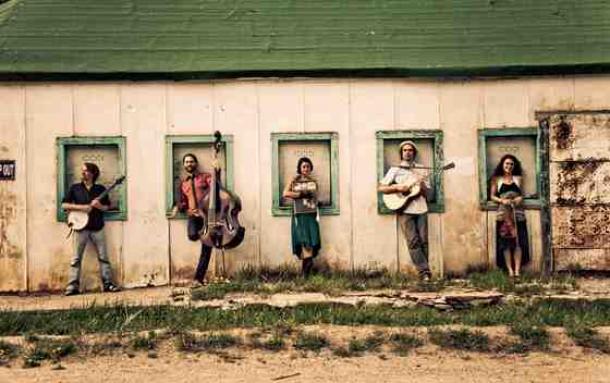 Since joining their musical fortunes together in 2006, Elephant Revival have worked hard to create a community of fans for their eclectic, acoustic-based sound. They've worked just as hard to grow musically, and with their new album, THESE CHANGING SKIES, they've reached a new milestone. West Coast music-lovers will have a chance to hear their latest work during a tour run beginning Oct. 24 in Seattle, Wash., with dates in Oregon, California, Utah and their home state of Colorado. 
Highlights include Halloween night at the Independent in San Francisco, a two-night stand at Utah's Moab Folk Festival, two Boulder dates with Aoife O'Donovan and an appearance at the Strings Music Festival in Steamboat Springs, Colo. For updates and ticket info, visit elephantrevival.com. 
The Sept. 3 release, which reached No. 14 on the Americana Music Association's album chart, is being hailed by critics as the band's best, most cohesive yet. The Connecticut Post claims THESE CHANGING SKIES carries "the haunting vibe of Alison Krauss and the intricate palette of The Punch Brothers." Relix labels its sound "both recognizable and surprising." 
Hype Weekly simply considers Elephant Revival "one of the coolest, philosophically sound and musically diverse bands to emerge from the rapidly multiplying festival scene." Elephant Revival are: Bonnie Paine (vocals, washboard, djembe and musical saw); Sage Cook (electric banjo/guitar, acoustic guitar, mandolin, viola and vocals); Dango Rose (double-bass, mandolin, banjo and vocals); Daniel Rodriguez (acoustic guitar, electric banjo/guitar and vocals); and Bridget Law (fiddle and vocals). 
West Coast tour dates
Oct. 24 – Tractor Tavern, Seattle, Wash.
Oct. 25 – Aladdin Theater, Portland, Ore.
Oct. 27 – Hangtown Halloween Ball, Placerville, Calif.
Oct. 30 – The Barn, Riverside, Calif.
Oct. 31 – The Independent, San Francisco, Calif.
Nov. 1-2 – Moab Folk Festival, Moab, Utah
Nov. 8 – Ogden Theater, Denver, Colo. (w/ Aoife O'Donovan)
Nov. 9 – Boulder Theater, Boulder, Colo. (w/ Aoife O'Donovan)
Nov. 10 – Strings Music Festival, Steamboat Springs, Colo.