Dierks Bentley Sets Plans for RISER Tour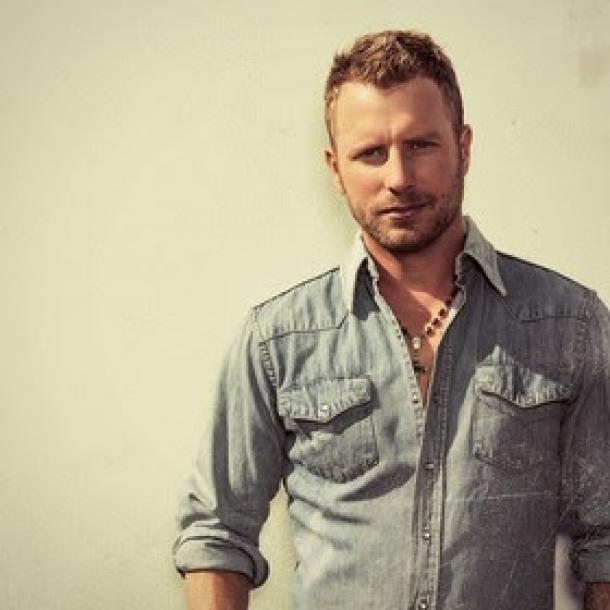 Award winning singer/songwriter Dierks Bentley is amping up his 2014 tour schedule with the announcement today he will headline the 2014 RISER TOUR.  The first leg will kick off May 9 in Charlotte, NC and continue through the summer with special guests Chris Young, Chase Rice and Jon Pardi. Fans can purchase tickets beginning Jan. 24 for select cities as part of tour promoter Live Nation's Country Megaticket at www.Megaticket.com and additional ticket information will be available in the coming weeks at www.dierks.com.
"This tour is the culmination of everything I've been working on for the past two years, both out on the road and in the studio recording RISER," said Bentley. "I know what my fans want: a kick ass show, an affordable ticket and a good parking lot scene to get the pre-gaming going! The guys opening the show and getting the party started all know how to put on a great live show, and when it comes time for my set, I can promise that we are going big! I have never been more excited about a tour."
With ten years experience honing his stage skills, Bentley's live show continues to catch the attention of critics, who have called it "dynamic" and note his continued devotion to interacting with the fans and creating "a nearly nonstop, high energy affair heavy with hits" (Reading Eagle).
"…it's hard to imagine many country stars topping Bentley, who soon made use of every inch of his big two-tier stage. The Arizona native immediately incited the boisterous crowd with a trio of amped-up hits." – The Oklahoman
"From the initial response from the crowd, he wasn't the only one who wanted to have a little fun. The Capitol recording artist continued to keep up the intensity throughout his performance, and with a long history at radio -- including ten number ones -- he was able to keep the hits coming." – Billboard
"His own energy level running flat out the whole time, Bentley used every square foot of the gigantic concert stage. Sometimes he'd start out singing at one end of it, and end up singing on a microphone at the other end, or up on risers at the back of the intricate stage set, or out at the end of the runway. He definitely gave the audience a show." – Times Record News
First Announced Cities on the 2014 RISER TOUR First Leg:

Charlotte, NC

Raleigh, NC*

Virginia Beach, VA

Washington, DC

Holmdel, NJ

Bossier City, LA*

Robinsville, MS*

Detroit, MI

Philadelphia, PA

Scranton, PA

Hunter Mountain, NY*

Thornville, OH*

Craven, SK*

Eau Claire, WI*

St. Louis, MO

Morrison, CO

Los Angeles, CA

Phoenix, AZ

San Diego, CA

Mt. View, CA

Las Vegas, NV

Sixes, OR*

Havelock, ON*

Cincinnati, OH

Cleveland, OH

Indianapolis, IN


*Opening acts may vary, check concert listings for more details