So many legendary touring acts continue to play and perform on the fortune of their loyal fans coming to see their shows. Stalwarts of the scene know that getting on the road and playing as often as possible is the lifeblood of continuity. Year after year, summer after summer, fans travel to see Phish, Widespread Panic, whatever incarnation of the Dead, and on and on. It's refreshing when great lesser-worshiped acts get their chance to build a fan base, especially with the support of old mainstay bands. No doubt that if you're starting to build momentum and get the capability to travel and tour, Colorado is a great place to hit and get loyal support. For the New York City based fusion group Tauk, their first big national tour included three Front Range dates, including Boulder and Denver. Grateful Web was invited to see them co-headline a show with legendary New Orleans swamp rock group The Funky Meters. What better of a place than Cervantes Masterpiece Ballroom to get a variety of different ages and backgrounds exposure to your sound?My favorite thing about Tauk is their true versatility. They don't submit to any subgenre or accept the moniker "jam band". Instead, they play a variety of different styles, seamlessly fusing rock, jazz, prog, metal, all while keeping an adventurous improvisational spirit. The band is comprised of Matt Jalbert (guitar), Charlie Dolan (Bass), A.C. Carter (keys/organ) and Isaac Teel (Drums). Image and mentality wise, its clear this group expects complex musicality from one and other. Its no coincidence that legendary sound engineer Dave Natale tapped Tauk to record in his studio. I felt quite a bit of lax from their presence and the crowd really got into it. Word had spread from their previous nights show in Boulder that Tauk really jammed hard. The centerpiece of their set was certainly an instrumental cover of the Beatles "She's So Heavy" off of their Abbey Road album. Their approach reveled the full potency of the psychedelica of this classic tune. Even more impressively they played it so confidently that it nearly came off as an original instrumental. It was great to see a band brand new to Colorado playing with such ease around crowds they were less familiar with. I look forward to digging into these guys' studio releases and getting to know their originals more for the next time they come around.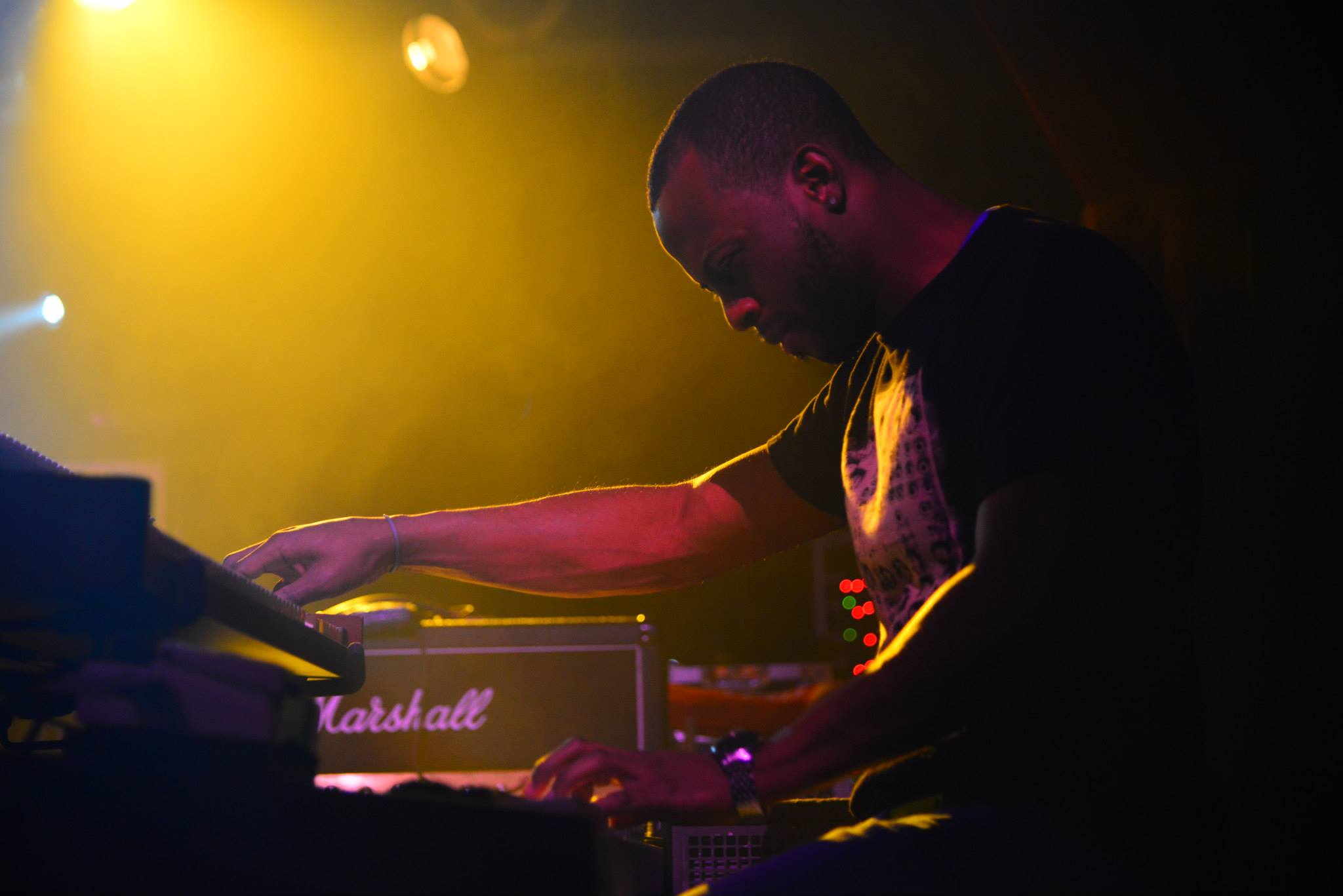 Tauk was an energetic warm up for the Funky Meters. The continuation of the original Meters features the hardest working musician in New Orleans, Mr. George Porter Jr. (Bass) and Art Neville (Keyboards) both founding Meters members that pioneered the funk genre beyond R&B and into a groovy medium that would set the standard as the defining band of the style. Guitarist Brian Stoltz and drummer Russell Batiste, both New Orleans based and old friends of Neville's and Porter's continue the Meters music toward higher highs. Their Cervantes performance held most of the venues loyal followers. Without any fancy introduction or applause Porter and Stoltz walked onstage like it was a rehearsal in their living room and just started jamming away. Pretty soon 76 year old Neville and Batiste joined the two onstage. Though the evening seemed riddled with sound problems, the band and crowd has a good sense of humor throughout, working through some sound gremlins and delivering a solid two and a half hour single set throw down that had the entire crowd engaged. Any chance to see George Porter Jr. is one worth taking. He has the stamina of musicians decades younger than him and always shines brightest with his aggressive playfulness. Watching him jam out with Neville was a treat. Old brothers in music indeed.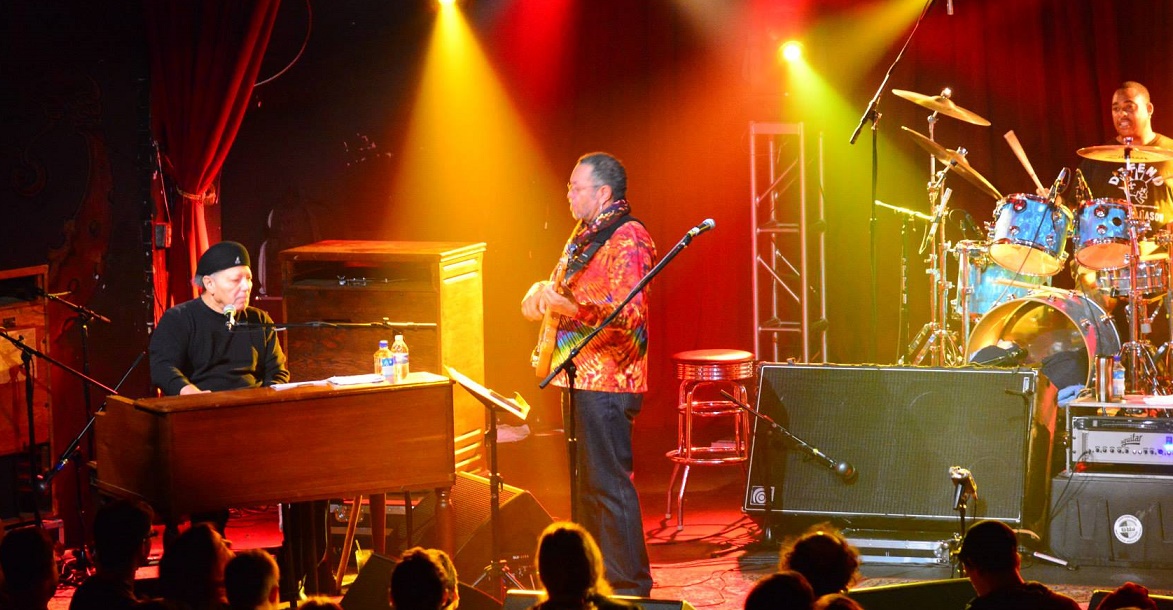 Funky Meters broke out some classics including "Jungle Man", "Iko Iko" and "Hey Pocky Way" while also breaking up some unusual covers such as Stephen Stills "Love The One Your With." Watching the founders deliver the funk made it apparent that no sort of music can't be funkified. It just needs to be played that way.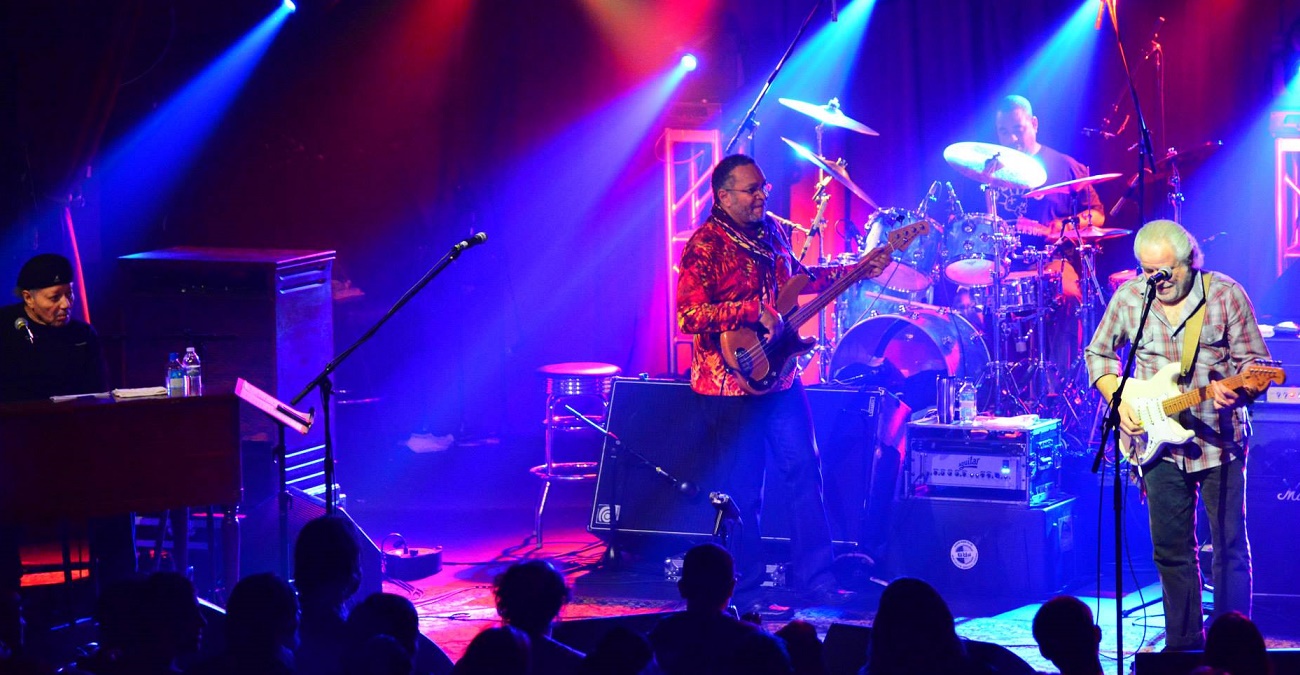 Between the scorching opening set from Tauk and the building momentum from the Funky Meters last Saturday night at Cervantes was a non-stop dance party with a lot of different folks from many different backgrounds and tastes. Next time Tauk comes to Colorado we hope to see them headlining their own Boulder, Denver, and Fort Collins shows.