Aqueous
continues to expand their touring region with an extensive fall tour hitting several new markets and festivals across the nation.
August will feature a hometown Canalside gig opening for Umphrey's McGee and the foursomes return to the popular Peach festival in Scranton, PA. September continues festival season with two night stands at both the Night Lights Fall festival and Catskill Chill.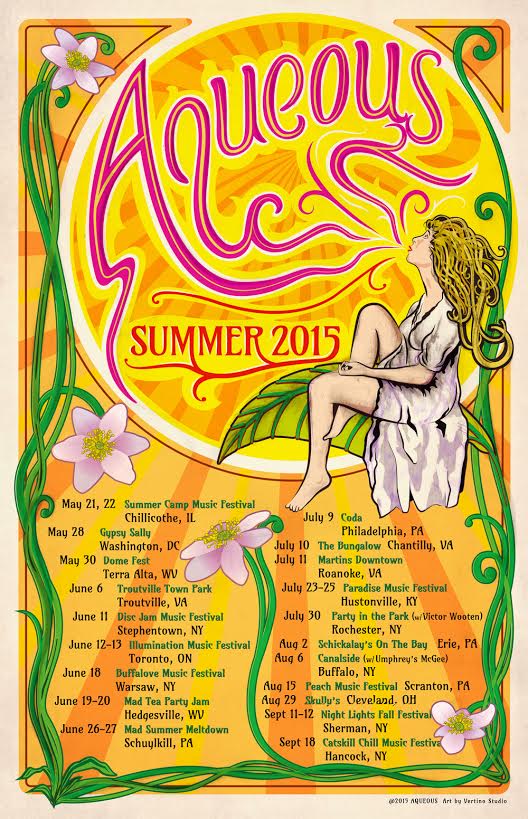 After a busy fall and spring touring schedule across the US, Aqueous has a busy summer ahead loaded with festival slots and high profile gigs. May will mark the groove rock foursomes 3rd consecutive Summer Camp appearance with two sets over two days. Early June will feature a northward journey for a two night stand at Toronto's Illumination festival with one set themed around the music of the Red Hot Chili Peppers. June 18 Aqueous will join forces with Dopapod to become "AquaPod" at the 3rd annual Buffalove Music Festival.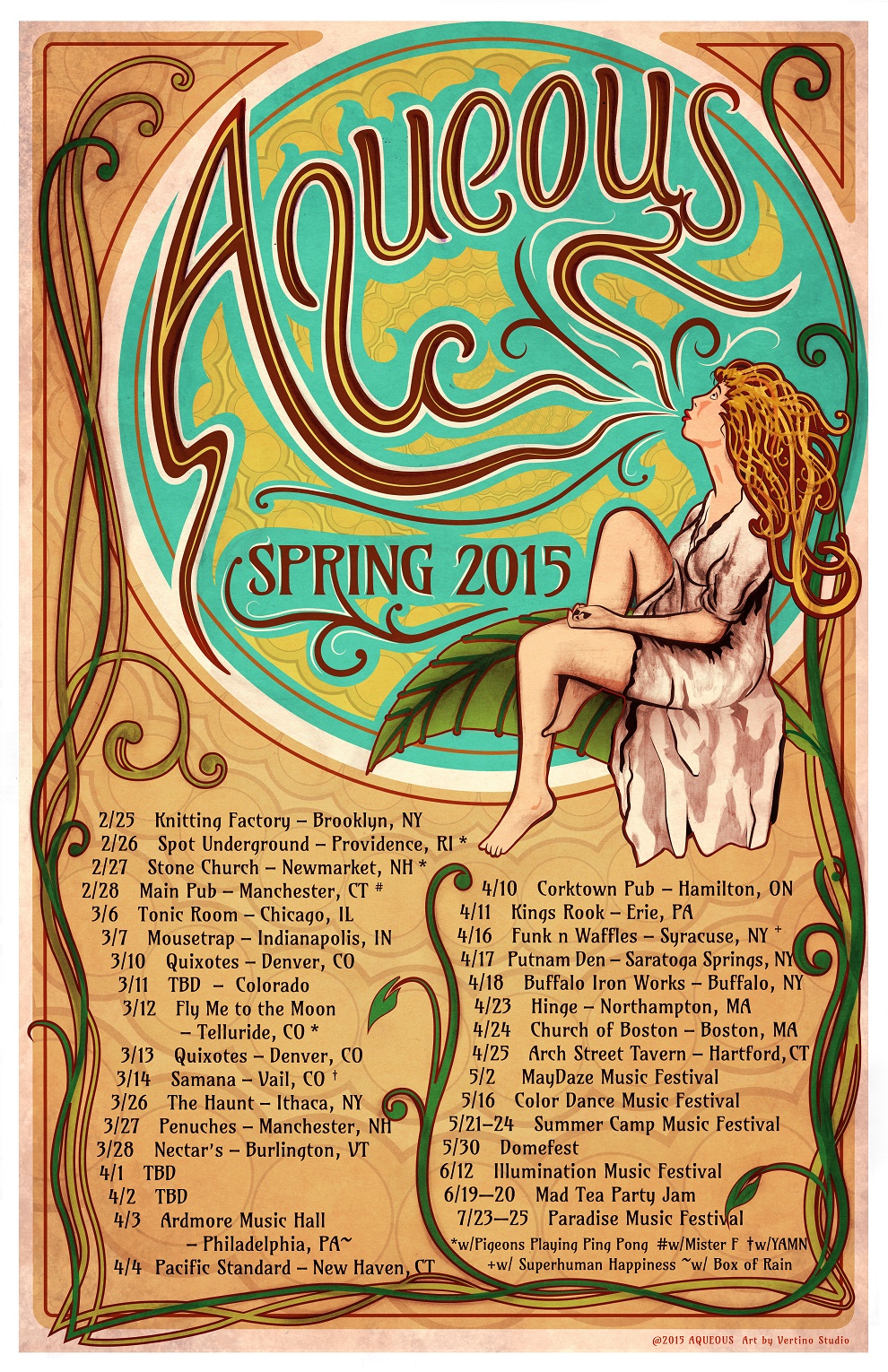 Buffalo's groove rock machine
Aqueous
will continue their rapid growth and expanding audiences with an extensive spring/early summer tour. Featuring a
first ever
run in Colorado - hitting Vail, Telluride, and Denver twice - the boys will also hit multiple cities in the north east and mid west.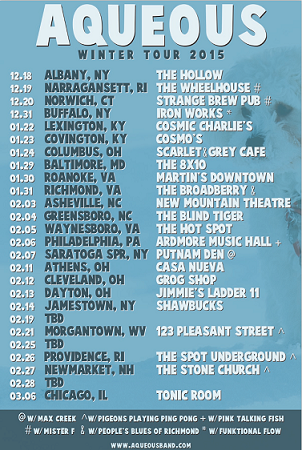 Aqueous is elated to announce winter tour 2014-2015. The band will finish up December with some dates in the northeast before culminating in a hometown New Years Eve show at Buffalo's Iron Works. January features a mid west run through Ohio and Kentucky before a southern dip in February.
Buffalo's groove rock juggernaut
Aqueous
is happy to announce fall tour 2014. Hot off a packed set at this years Peach Festival the band will head through Maryland, Virginia, and North Carolina en route to their debut at the annual Mantrabash festival. A prime time set at the 15th annual moe.down will close out August.