2012 has been a transformational year for mankind. As I'm lying in bed drifting into sleep to the soundtrack of Jimi Hendrix's, 'Are You Experienced,' it dawns on me how similar the movements of 2012 have been to the concepts behind much of the music that transpired during the Summer of Love. It's about a month before the end of the Mayan Long Count (December 21, 2012) and all across the world enlightened eager souls of all races are reaching out to each other in an effort to connect through music and art and spread their love for humanity across the globe. We are all one, and it would be hard to find a single soul at a Conspirator show that believes otherwise.
I was blessed to experience the jamtronica led by the mad scientists of Conspirator when they played the Theatre of Living Arts in Philadelphia with EOTO on November 24, 2012. EOTO opened the night with a set that had the audience's hearts beating to the rhythm of Jason Hann's bongo solos. The insatiable crowd could not keep up with the hypnotizing duo of Jason Hann and Michael Travis.
"Tumbler" into "Retrograde" started off the Conspirator set that stole my heart and made me feel more free than I have in quite some time at a show. The love and positive vibrations sent from each member of Conspirator to the next was transcendent to every soul in the room. Marc Brownstein grinned like the Cheshire Cat over looking the crowd as "Pow Wow" sent everybody swinging their hips sultrily all the way down to the floor. The emotion behind each chord Michetti played could be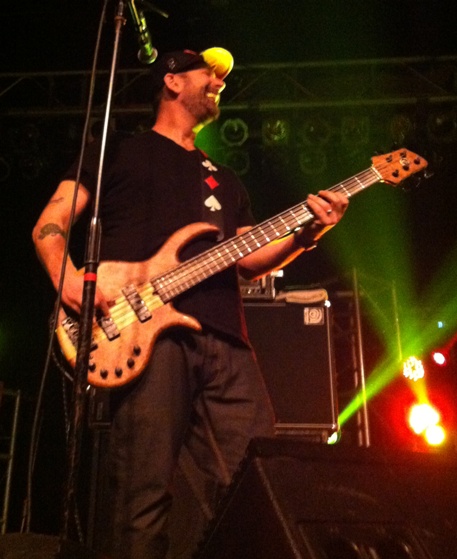 seen in every single expression he made on stage and took my soul on a spiritual journey throughout the night. It was impossible not to feel what Chris was experiencing on stage. He loves playing that guitar like a Biscuit's fan loves their "Velvet Red." Marc confirmed his love for their fans by taking multiple pictures of the crowd over the course of the night on his phone. Brownie looked at Chris Michetti so proudly and admiringly during "Feed the Wolf" that you couldn't help but smile while witnessing the synchronicity progressing on stage. There wasn't a frown in the house. As I wove through the crowd dipping behind one person, bouncing with the next, seeing smiles for miles, feeling connected with every single person, I sat down in front of Aron to get a picture. Michael Travis of EOTO quickly joined the boys on stage and left me speechless. Conspirator began to close out their hometown Thanksgiving show with "So Much More" before ending with "Commish."
Conspirator has toured with a variety of impressive drummers such as Mike Greenfield from Lotus, but with the recent addition of KJ Sawka of Pendulum and Chris Michetti on guitar of RAQ, the Conspirator family bond is growing stronger every second. Conspirator has impressively bridged the gap in America from electronic to rock music. They all truly love what each other is creating musically. Chris, KJ, Aron and Brownie were meant to create art together.
Conspirator continues to provide the platform that inspires and pushes their audience to help and love one another and reach new mental and spiritual heights. Going out of their way to create an environment that brings together like-minded individuals in a non-judgemental atmosphere, Conspirator encourages ascension of ones mind and participation in the improvement of your community and the lives of those around us. From voter registration through HeadCount to Hurricane Sandy Benefit shows (with 100% of the proceeds going to help victims of the storm) to installing solar panels on the roofs of elementary schools within Marc and Aron's hometown; these musical pioneers are always lending a helping hand to our infinitely growing community and inspire those of us who might have thought that we can't make a difference from the crowd to step up and make a positive change in our world.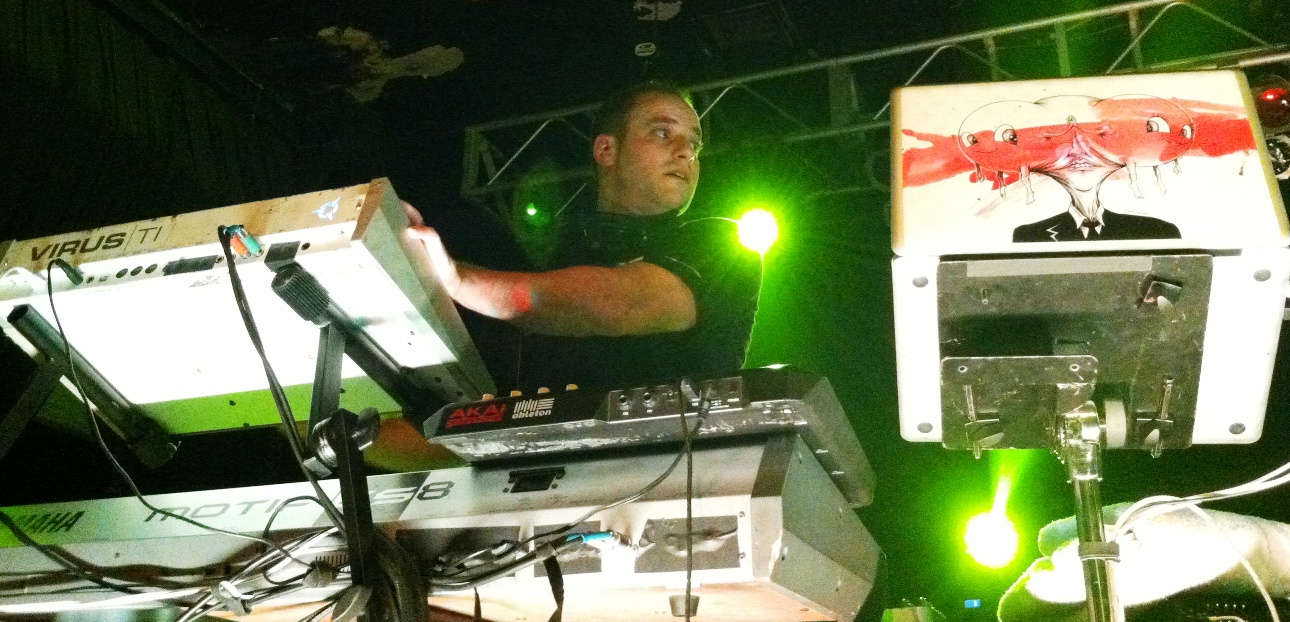 The definition of a conspiracy is 'an agreement to perform together an illegal/wrongful or subversive act.' The magic these men make together is certainly a conspiracy. However it is one with significant, powerful, compassionate and loving intention. Thanks to Marc Brownstein, Aron Magner, KJ Sawka, and Chris Michetti and other unique bands, my generation is finally realizing that we are all artists and we can all change our world for the better.