Our Colorado music scene is bursting at the seams with diversity. Whether you love jam bands, folk and bluegrass or bass heavy dubstep, you can easily find your niche in our music community. SnowBall Music Festival brings us music fanatics together to celebrate that spirit of music, love and community in the high elevations of the Rocky Mountains. This year's 3rd annual SnowBall Music Festival took place in Winter Park. At around 9000 feet elevation and in early March, it's safe to say that winter is still in full force. SnowBall creates a nice contrast from the hot and sticky summer festivals we are all used to. The exclusivity of SnowBall combined with the 10,000 or so fans creates majestic and near indescribable atmosphere.
This year's SnowBall took place in between Winter Park and Fraser, which was the first obvious change from the previous festivals which took place in Vail and Avon. This was my first SnowBall experience so it's hard to compare and contrast from previous years. I imagine there were a handful of locals who wanted nothing to do with the festival, but for the most part Winter Park and Fraser were very welcoming. As my group drove in there were signs welcoming festival goers. I don't travel to these ski towns much (I know it's unfortunate), but immediately I was awestruck by the massive surrounding mountain peaks. When entering Fraser the town sign stated "Fraser- Leaving Planet Earth", which seemed quite appropriate. I really liked the location not only because of the obvious beautiful landscape, but it didn't take long to drive there, being 2.5 hours from Fort Collins and 1.5 hours from Denver. My group rented a house for the weekend, but both Winter Park and Fraser had lots of accommodations for festival goers. SnowBall even provided shuttles for people up in Granby as well.
When camping on the festival grounds is not an option, shuttle services are very important. SnowBall offered some pay parking lots that were close to the venue, but at $30, It's best to find your way to one of the many free shuttles SnowBall offers. Luckily for my group there was a free parking lot and shuttle pick up located 2 miles down the road from our house. The shuttles came through pretty regularly and transportation for our group worked without too many problems.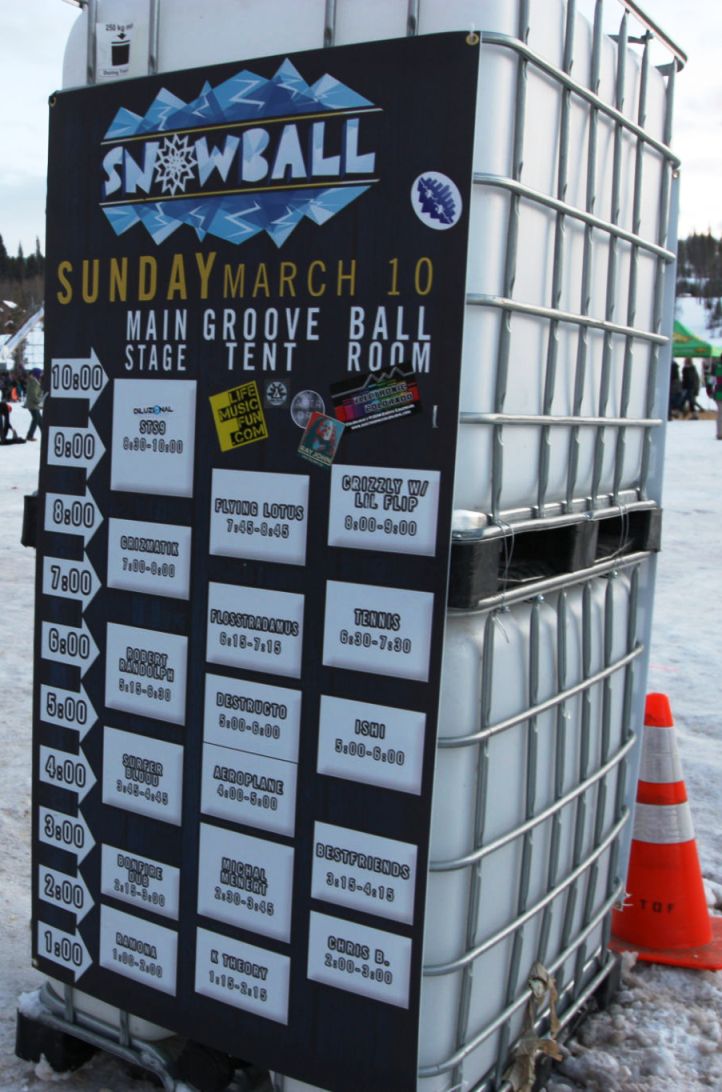 The shuttle would drop us off right at the main entrance, from there we would wait in sometimes ankle deep muddy line to be patted down and have bags checked. SnowBall allowed festival goers to bring in two factory sealed water bottles, I brought a camelbak, but it had to be empty to be allowed in. SnowBall has a no reentry policy after 7pm, my group never had a problem with it but there were some people upset about it.
The music at SnowBall was held on three stages, the SnowBall Stage, the Groove Tent and the Ballroom. The SnowBall Stage was the main stage located outside and had the "Big Air" snowboard/ski jump located right next to it. The Groove Tent was located toward the rear of the festival grounds, which was good because I didn't notice any sound problems with noise leaking into the other stages. The Groove Tent hosted most the electronic acts throughout the fest, but it wasn't just limited to that. The Groove Tent was massive though, easily fitting a thousand or more people in it. The Ballroom was a smaller tent located near the entrance.
There was the usual row of vendors located somewhat near the Groove Tent, and a lot of food vendors by the front entrance. In the center of the festival grounds was the Heat Hut/Bar, which provided a much needed refuge from the cold. Also located by the vendors was the Silent Disco, a dance party where everyone puts on headphones and gets down. In general, I loved the set up, walking around proved to be a difficult task on icy uneven frozen ground, but that's just part of an outdoor winter festival. I thought they could use another water filling station, during peak hours it wasn't fun waiting 10+ minutes in line to fill water bottles and camelbak, there was only one water filling station on the entire festival grounds.
After my group arrived at our house rental on Friday, we didn't wait around too long to get to the fest. We arrived around 4 pm and headed to the Groove Tent to check out the hip-hop group, Zion I. The set started with their DJ warming up the crowd with a mix of hip-hop and bass filled electronic beats, then eventually their main emcee, Zumbi, came on stage and got the set going. Zion I always puts on a good show and playing in front of a packed Groove Tent crowd, they didn't disappoint. I stayed for a while but eventually made my way the the main stage to catch some of Porter Robinson's set. The 21 year old producer put on a fun energetic set. He makes an electro-house sound but with his own original flavor to it. Porter Robinson got the crowd going and his set was a good way to get the night started. After Porter was Kendrick Lamar on main stage, but I made my way to the Groove Tent to check out The Presets. The Presets are a electronic dance duo from Australia. The duo's sound consists of a lot of synthesizers with vocals laced in, but were hard to hear. They certainly encompass that dance electro-house sound, but their vocals allow them to create a fuller sound. I stuck around for a bit, but never got to into the set. Soon I made my way to the Heat Hut to take a break from the festivities and sit on a somewhat dry ground. The Heat Hut is set up nicely with tables all around and a full bar, but mostly served as a sitting area for people.
The headliner for Friday night was Colorado's own Big Gigantic. The set started at 9:30pm, I like how SnowBall has all other sets ending when the main headliner's set starts. Big G started strong and kept the energy up throughout the set, playing fan favorites like "Sky High" and "Nocturnal". I love when Dominic Lalli picks up his sax and incorporates it into electro bass arrangements, It creates a fun and unique trancy, dance party. As Big Gigantic's set came to a close the crowd was rewarded with an epic firework show that flowed great into the end of the set. The first night was a success, and the festival started off with great energy.
After a long night of festivities, I awoke on day 2. It was nice waking up in a bed compared to the normal festival routine of waking up sweating in a tent at dawn. Another activity that SnowBall offers which you won't find at any other festival, is the access to some fantastic skiing and snowboarding resorts/runs. Unfortunately I didn't have the funds to partake in any of that fun, but nonetheless how cool is the idea of snowboarding during the day and then going to a music festival all night.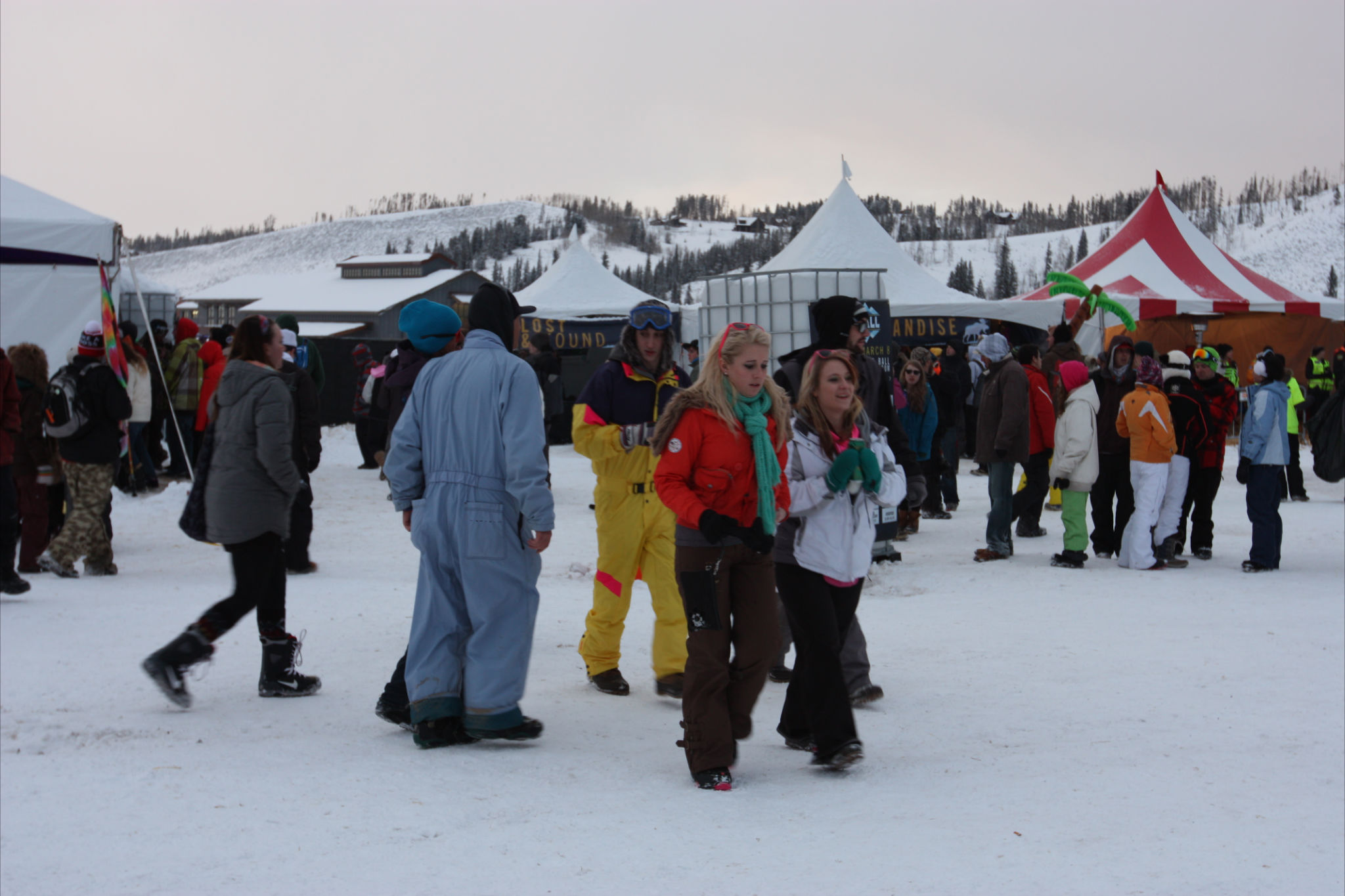 I arrived at the festival in the late afternoon. The area got dumped with a solid amount of snow the night before, and with the snow came a drop in temperature as well. The first set I caught was part of Shlomo in the Ballroom.  I was liking Shlomo a lot, a producer from LA and definitely on the chiller side than a lot of the heavy hitting dubstep I've heard thus far. He had the Ballroom packed to capacity. Eventually my group made our way to the Silent Disco, I've always heard about these silent disco's but this was the first one I actually experienced. It was too much fun, it's fun to dance and then take off your headphones and see everyone dancing in silence, I definitely recommend checking that out.
The next set up was the indie-dance group Rubblebucket in the Ballroom Tent. Personally, this was my most anticipated show of the entire festival. As a huge fan of the group, I knew what kind of energy and force this band brings. Rubblebucket has a very colorful and unique sound with influences ranging from dub reggae, funk, psychedelic rock and afrobeat. The group has tremendous stage presence and are well known for coming into the crowd to get down with their fans and for their onstage antics. During their colorful psychedelic build up jam "Lhomme", they had 6-8 costumed fans come on stage to chase down band leader Alex Toth and eventually pretending to devour him, it was quite the spectacle. On their last song "Came Out of a Lady", I even got to carry around Toth on my shoulders as he was ripping off trumpet riffs. Rubblebucket played an intense and euphoric show, they really get the good energy flowing in the tent.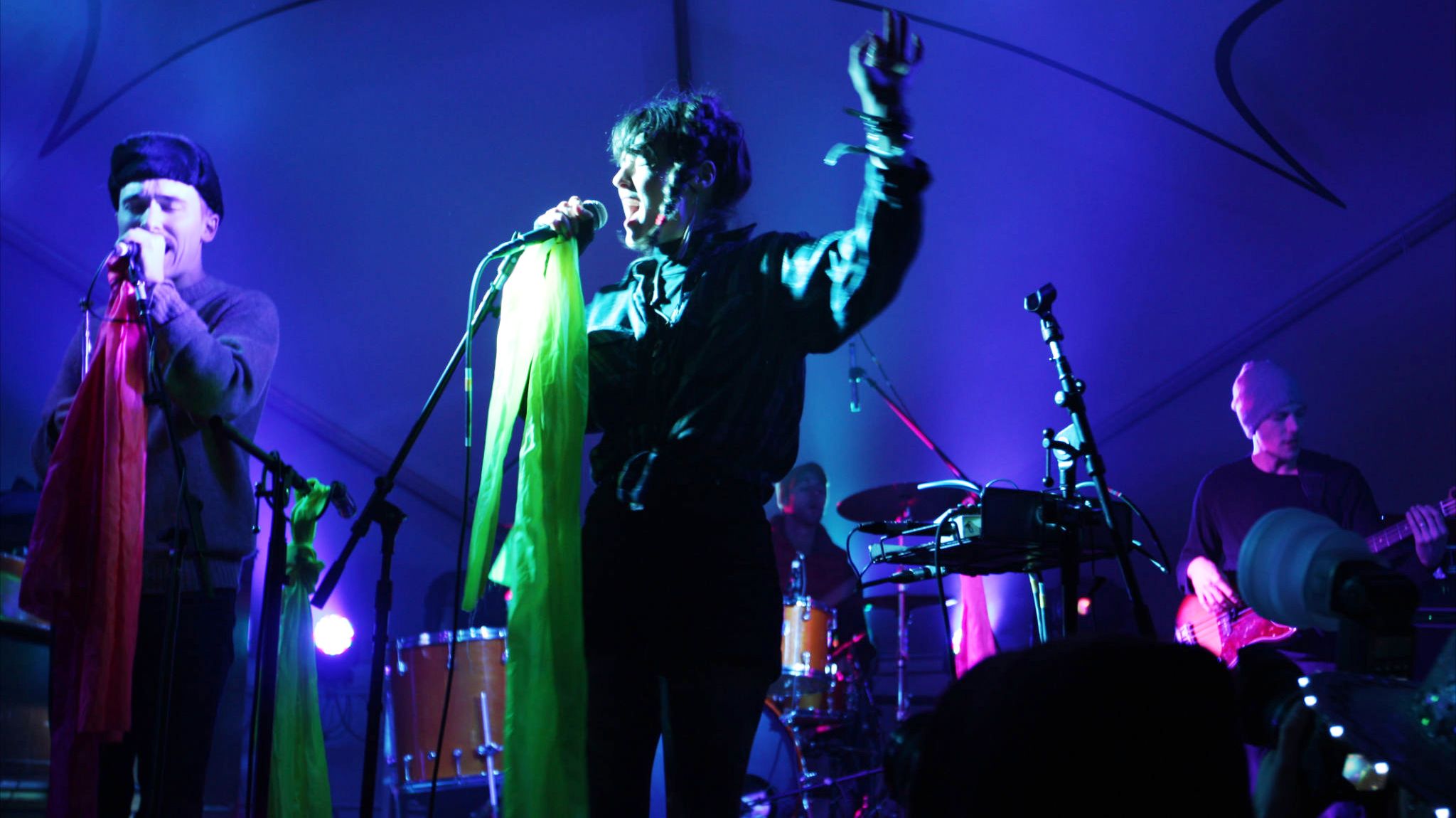 As I exited the Ballroom, I was greeted to the sounds of another favorite band of mine, Portugal. the Man. As I headed to the main stage it was evident a large amount of people were making there way to the groove tent for Datsik. I stayed for a bit and caught Portugal. the Man's set. I was glad to see the group playing main stage right before the headliner, but thought they deserved a much bigger crowd.  Eventually Saturday's headliner, Pretty Lights, took the stage. Derek Vincent Smith is the man behind Pretty Lights and he is also a Colorado native. Pretty Lights lays down his own style of electronic music with soul samples mixed with electronic and hip-hop beats. He brings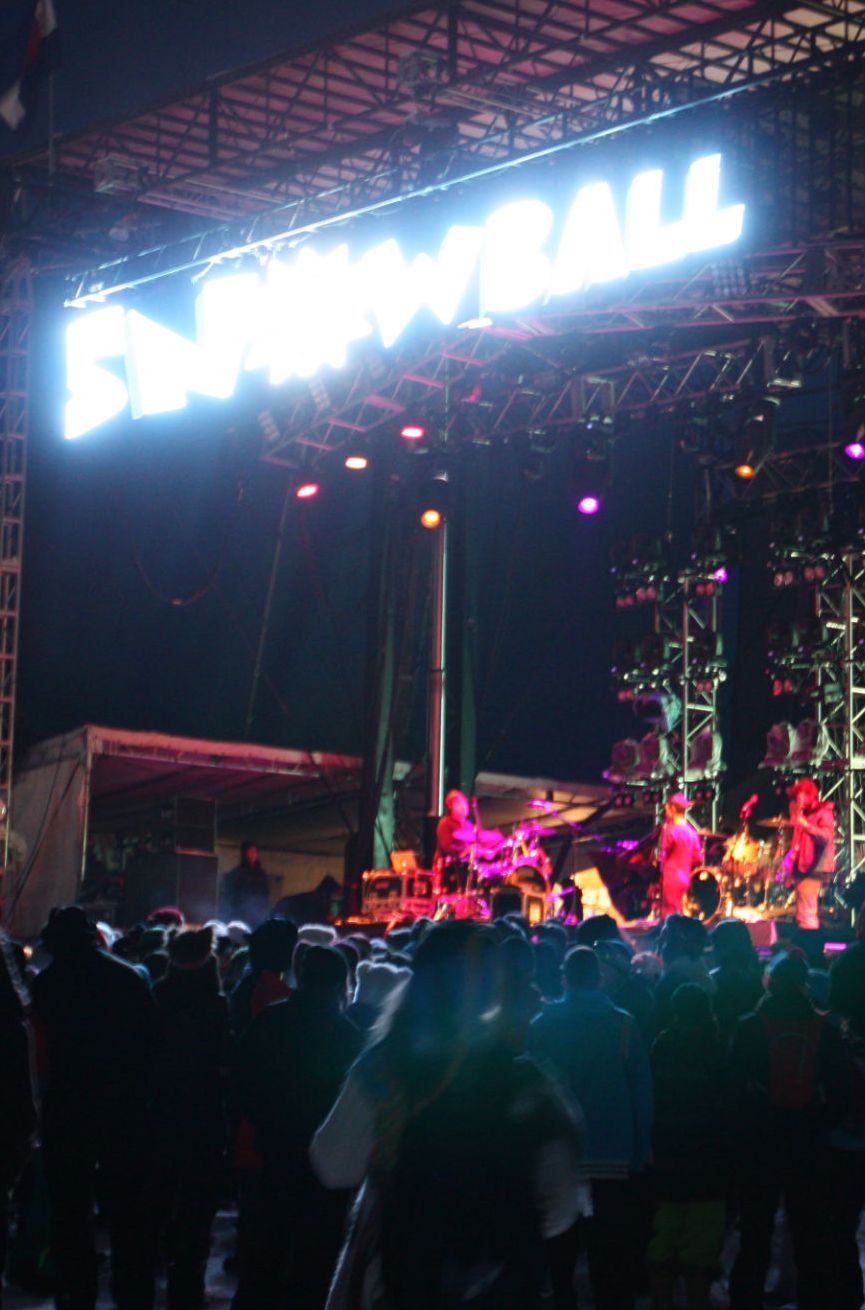 a fun dance party for sure.  A dynamic stage and light setup is the norm for this act, lots of lasers, strobes, and synchronized lights. PL played his well known "Finally Moving" and "I Know the Truth" and ended the second night righteously.
As Sunday rolled on by I made it to the festival late afternoon, I was definitely looking forward to STS9's headlining set. Once I entered the fest I wandered in the Ballroom tent and caught some of the band Tennis' set, they are a pop rock duo from Denver.  Eventually I made my way to the main stage to see Grizmatik, a collaboration between the electronic acts Griz and Gramatik. A lot of people were looking forward to this set and I could see why, both artists have a unique style and it was pretty sweet watching them add the saxophone and electric guitar in the mix.
As the night went on the temperature dropped pretty low, getting in close to the crowd at main stage is a must to stay warm. I like how SnowBall had a ski/snowboard ramp located next to the main stage, so in between acts the crowd could watch the athletes do different tricks, it was pretty awesome. The festival provided everyone with all sorts of eye candy, but my favorite was the 100 yard rope floating in the air with lit balloons every few feet or so. The balloon fixture is easily the first thing noticed when entering the festival. The also a bonfire that was fenced off by the main stage and a large flame torch that would go off every few seconds.
After Grizmatik's set was the festival closing headliner STS9. The jamtronic group is no stranger to Colorado or the music festival scene in general. STS9 brings a big sound with them which ranges from electronic dance to funky jam rock. It took awhile but eventually the band took the stage and kicked off their set. The set started slow with a electronic and synth laden groove and eventually got kicked up a notch when they played their spacey jam "2012". The group continued to play some familiar jams and killed it. STS9's set was a high point of the weekend and a great way to end the festival.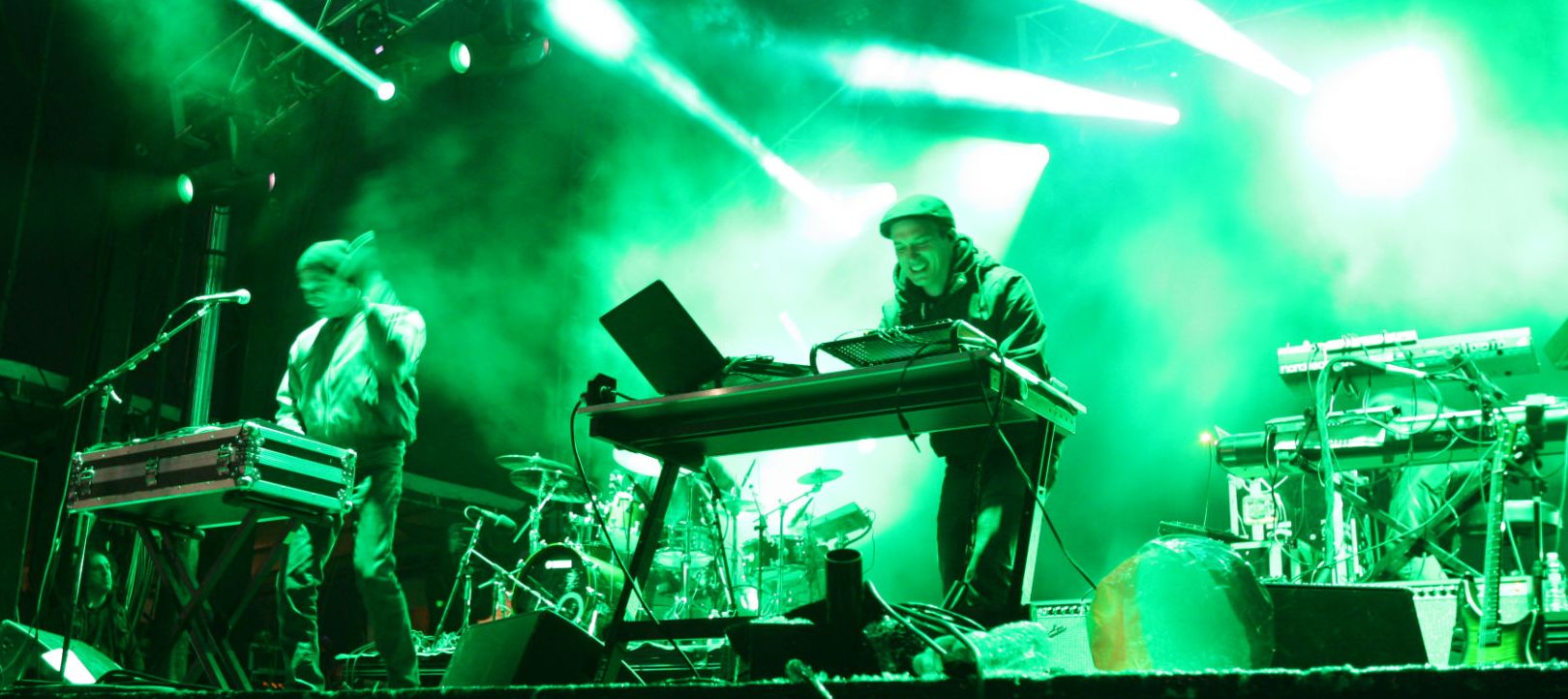 SnowBall is a unique festival and I was proud to be covering the event for Gweb. The festival went very smoothly, although I personally would have preferred a bit more of an eclectic lineup, with some more folk/bluegrass or funk/reggae bands. The lineup was leaning heavy on the electronic side, but that is the norm for SnowBall, the festival is certainly a borderline electronic festival.  The other unique aspect of SnowBall is its after parties. With music ending at 11pm each night there's normally people still hungry for more and SnowBall served up a fat plate of after parties, with 50+ artists performing at local venues. Unfortunately I didn't make it to any after parties, but it was nice knowing I had the option for late night music.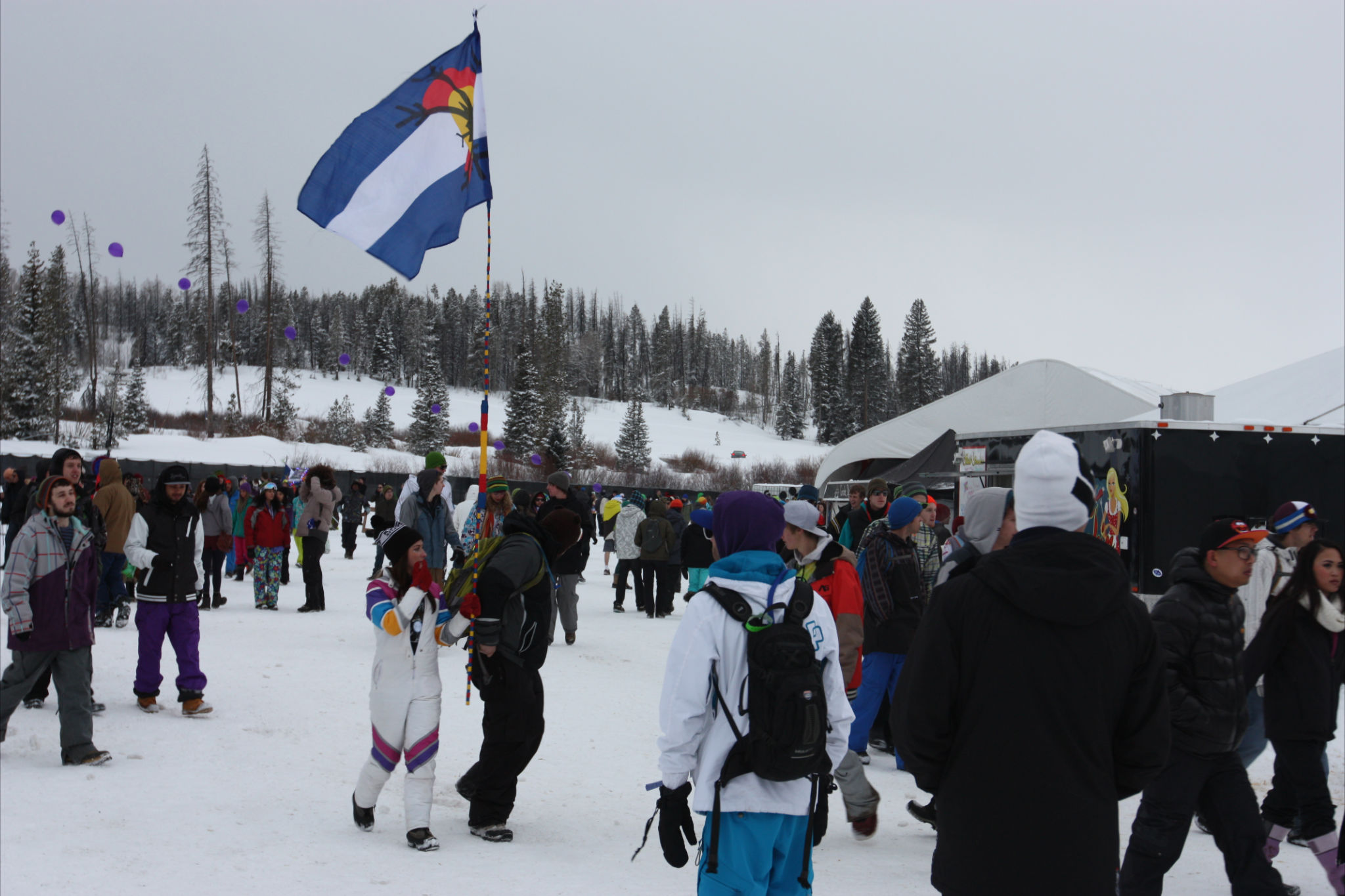 Overall was a great experience for me and I'd like to thank the organizers of SnowBall and the towns of Winter Park and Fraser for hosting this festival. It's a truly special feeling to be up in the high mountains celebrating love and music with friends and loved ones.