The 5 Points Music Sanctuary concert series in Roanoke, Virginia are in full swing and celebrate freedom and freekdom with two powerful concerts on July 4th weekend. The national and regional musical performance acts for Friday July 2 and Saturday July 3 are The Dead Reckoning, Sol Roots, Freekbass, and Shred is Dead.
The Friday July 2 concert features one of Virginia's premier Grateful Dead cover bands, The Dead Reckoning, and the fiery guitarist and soulful vocalist Sol Roots.
About THE DEAD RECKONING:
The Dead Reckoning is a collaboration of seasoned players hailing from the Blue Ridge region of Virginia. Having many varied backgrounds, they come together to celebrate the music, legacy, eras and iterations of the most prolific band in history, The Grateful Dead. They also add a Jerry Garcia Band tune thrown in here and there for good measure.
The band features members of regional favorites The Floorboards, Mad Iguanas, Ripejive, Sol Roots, Nicholson Brothers, and others. The Dead Reckoning strives for accuracy, and to capture the vibe and energy of a live Dead performance. They play with devotion and love in their hearts.

About SOL ROOTS:
The Sol Roots band performs a mix of raw funk, deep blues, energetic rock, greasy soul, and hypnotic rhythms. Sol is a guitarist/vocalist who has toured with many musical legends around the world. Sol Roots has shared the stage with acts such as Jon Cleary, Dumpstaphunk, The Wood Brothers, Eric Lindell, Roosevelt Collier, Cory Henry, Victor Wainwright, Walter "Wolfman" Washington, and many more.
Sol Roots recently released a unique psychedelic funk version of the classic Grateful Dead song "Sugaree", featuring master drummer Eddie Christmas (Jon Cleary, New Orleans Suspects), and harmonica legend Phil Wiggins (Cephas & Wiggins). Sol Roots is an official Home Grown Music Network artist and a "Next Generation" Music Maker Relief Foundation artist.
The Saturday, July 3 concert features "The New Spiritual Warrior for the Funk" Freekbass, good vibe virtuoso Marcus Rezak with his band Shred Is Dead, and very special guests The Mojo Sauce Hornsman.
About FREEKBASS:
Freekbass is one of the world's great bass players. He has been on the cover of Bass Musician Magazine, Bass Guitar Magazine/UK three times, and has been featured in Bass Player Magazine numerous times. He has hosted master classes at "Bass Player Live" in Los Angeles and New York, and "The London Bass Guitar Show". Along with these bass superpowers, Freekbass has a funk music pedigree that is authentic. He has worked alongside funk legends, Bootsy Collins (who gave him his nickname during a studio session calling Freekbass "The New Spiritual Warrior for the Funk") and keyboard icon, Bernie Worrell, who has guested on many of Freekbass' albums and live projects.
About SHRED IS DEAD:
Shred is Dead brings progressive instrumental and vocal performances of The Grateful Dead and the Jerry Garcia Band, harvesting a pure blend of inspirational jams and fierce rock n roll. The band is led by nationally touring guitarist Marcus Rezak with an all-star group of musicians including John Kimock (Mike Gordon Band), John Colman (Muscle Tough), and Scott Hannay (Wild Adriatic).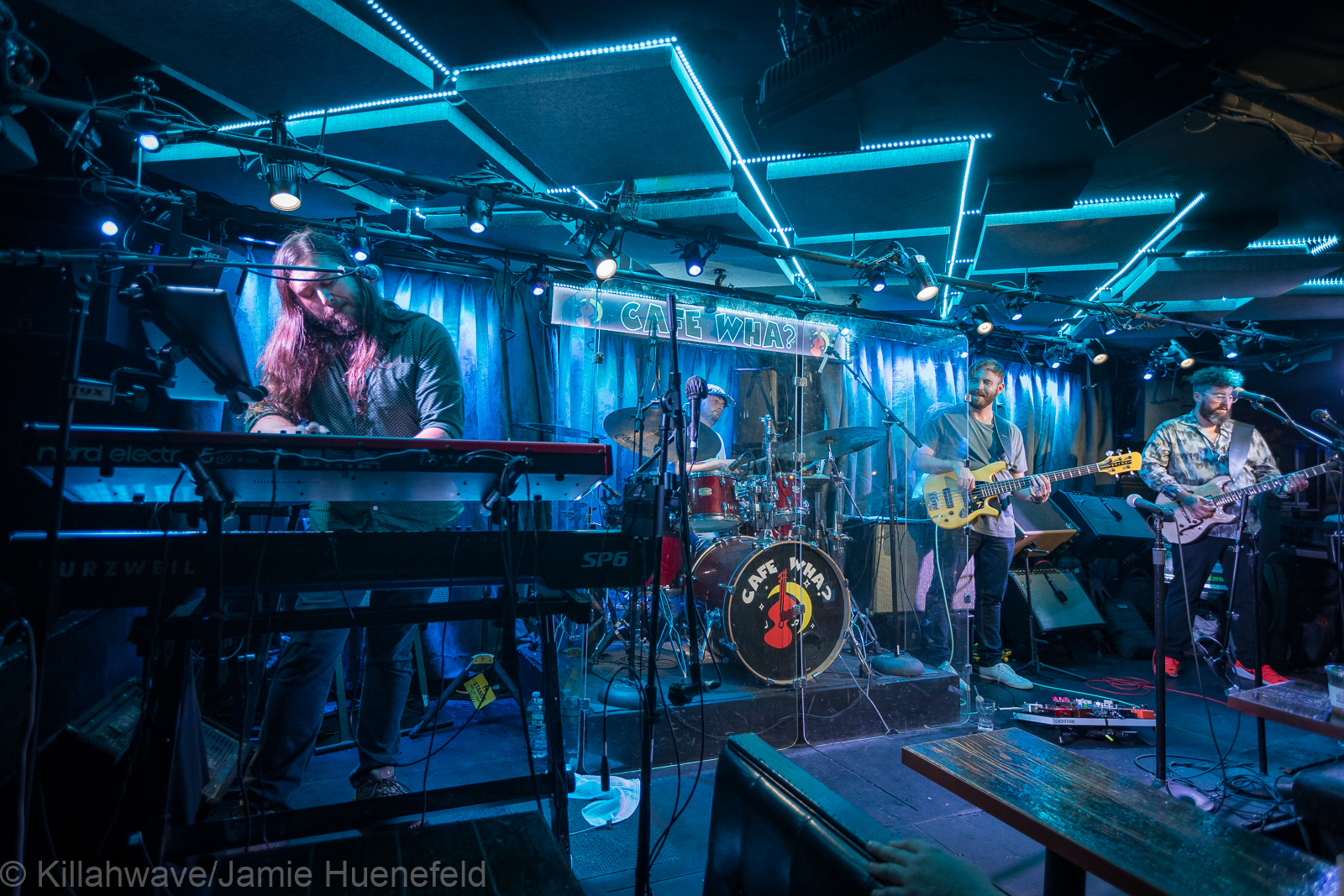 VIP Tickets for either night include a Limited Edition 18x24" Screen Printed Custom Event Poster with purchase.
5 Points Music Sanctuary is a 250+person capacity performance venue and co-working space dedicated to musicians and artists, supporting the mission of 5 Points Music Foundation. 5 Points Music's mission is to pursue the power of sound through live events that support programs focused music therapy, education, and hearing loss advocacy. 5 Points Music Sanctuary showcases some of the best in national, regional, and local performing musical acts.
The 2,800 square feet of space designated for events has been completely remodeled and acoustically engineered to create one of the region's most talked about new venue. The Sanctuary offers various seating layouts for each event, ADA accessibility, and 2 full bars. Featuring 22' arched ceilings, intricate moldings and a newly renovated VIP mezzanine that overlooks the stage, guests have described the Sanctuary as a "special, magical place, unlike any event space they have experienced."
The 5 Points Outdoors 2021 concert series is presented by Freedom First Credit Union and Bell's Brewery. No outside food or drink allowed. No pets allowed. For more information about what to expect at 5 Points events, please read "Safety First in 2021 at 5 Points Events" on 5 Points website.