New York Times best-selling author Alan Paul celebrated the release of his book BROTHERS AND SISTERS: The Allman Brothers Band and the Inside Story of the Album That Defined the 70s with a gala musical celebration at New York's City Winery on Sunday, July 30th. The house band for the event was Friends of the Brothers, Paul's own superstar celebration of the Allman Brothers Band, featuring members of the Gregg Allman, Dickey Betts and Jaimoe bands, including guitarists Junior Mack and Andy Aledort. Allman Brothers Band founding member Jaimoe was riveted by their set at this year's Peach Music Festival, calling them "a hell of a band."

The group was joined by a series of special guests highlighted by three sons of ABB members who were central to the massive success of 1973's Brothers and Sisters, which is celebrating its 50th anniversary this month: Duane Betts, Lamar Williams Jr. and Vaylor Trucks, whose toddler photo graces the album's cover. They were also joined by organist Peter Levin, who played with Gregg Allman for five years, and guitarist Johnny Stachela (Allman Betts Band, Duane Betts). NBC Nightly News anchor Lester Holt was part of the sold-out crowd. The show was emceed by legendary ABB Tour Mystic Kirk West, whose hours of never-before-heard interviews enlivened Paul's book.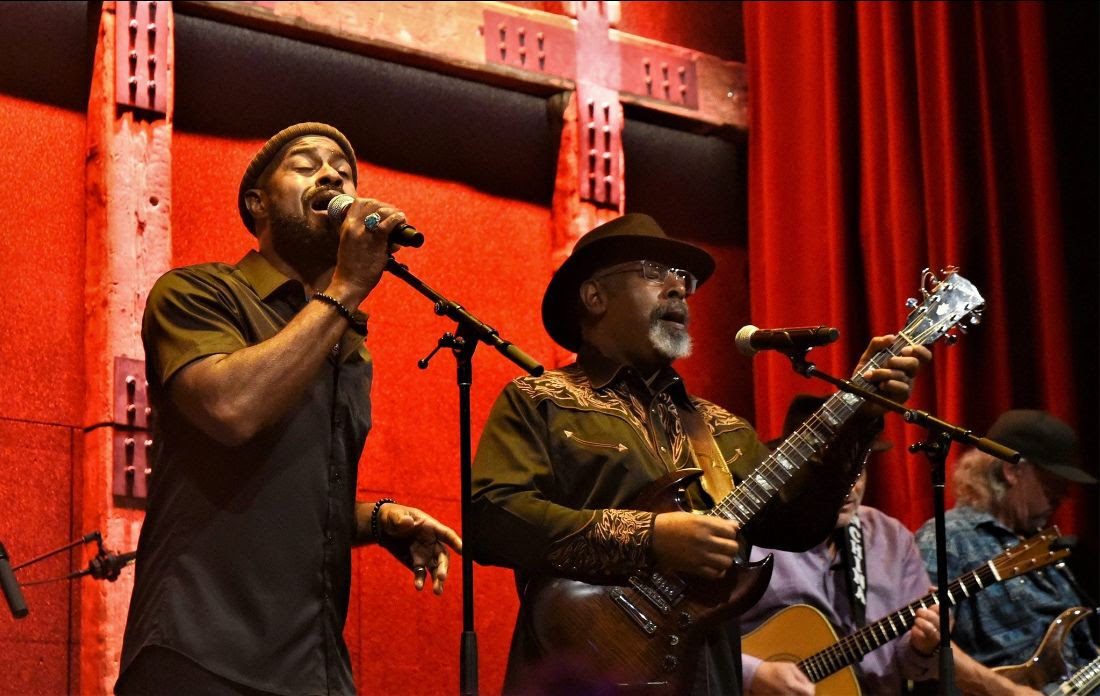 The evening began with an author interview with Paul conducted by Brad Tolinski, Paul's editor at Guitar World and himself the author of acclaimed biographies of Jimmy Page, Eddie Van Halen and the history of the electric guitar. Paul talked about the community at the heart of the group and the music the created, which was borne out throughout the 12-song set that followed, with Betts, Trucks and Williams on and off the stage.
"It was a pleasure to play this music with my brothers in the extended Allman Brothers family," says Williams, who departed the next morning for a European tour with the New Mastersounds. "Any time I can be on a stage with Duane and Vaylor is special and I'm so glad that Alan and Friends of the Brothers made this night possible."
Duane Betts led the group through five songs his father Dickey wrote: "Blue Sky," "Southbound," "Ramblin' Man," "Jessica" and "In Memory of Elizabeth Reed." He and Aledort played together in the senior Betts' Great Southern for a decade and were thrilled to reunite on stage. Afterwards, Betts summed up his feelings simply. "That was a great night," he said. "I'm glad I was there."