ALO kicked off its Tour D'Amour XVI with a dandy of a show in Grass Valley, California, on March 12. The band did perform a quickly assembled house concert on the 11th as their scheduled tour openers on the 10th and 11th at a north shore Lake Tahoe venue were scrapped due to excessive winter weather. The Moore Brothers, Greg and Thom, opened the show.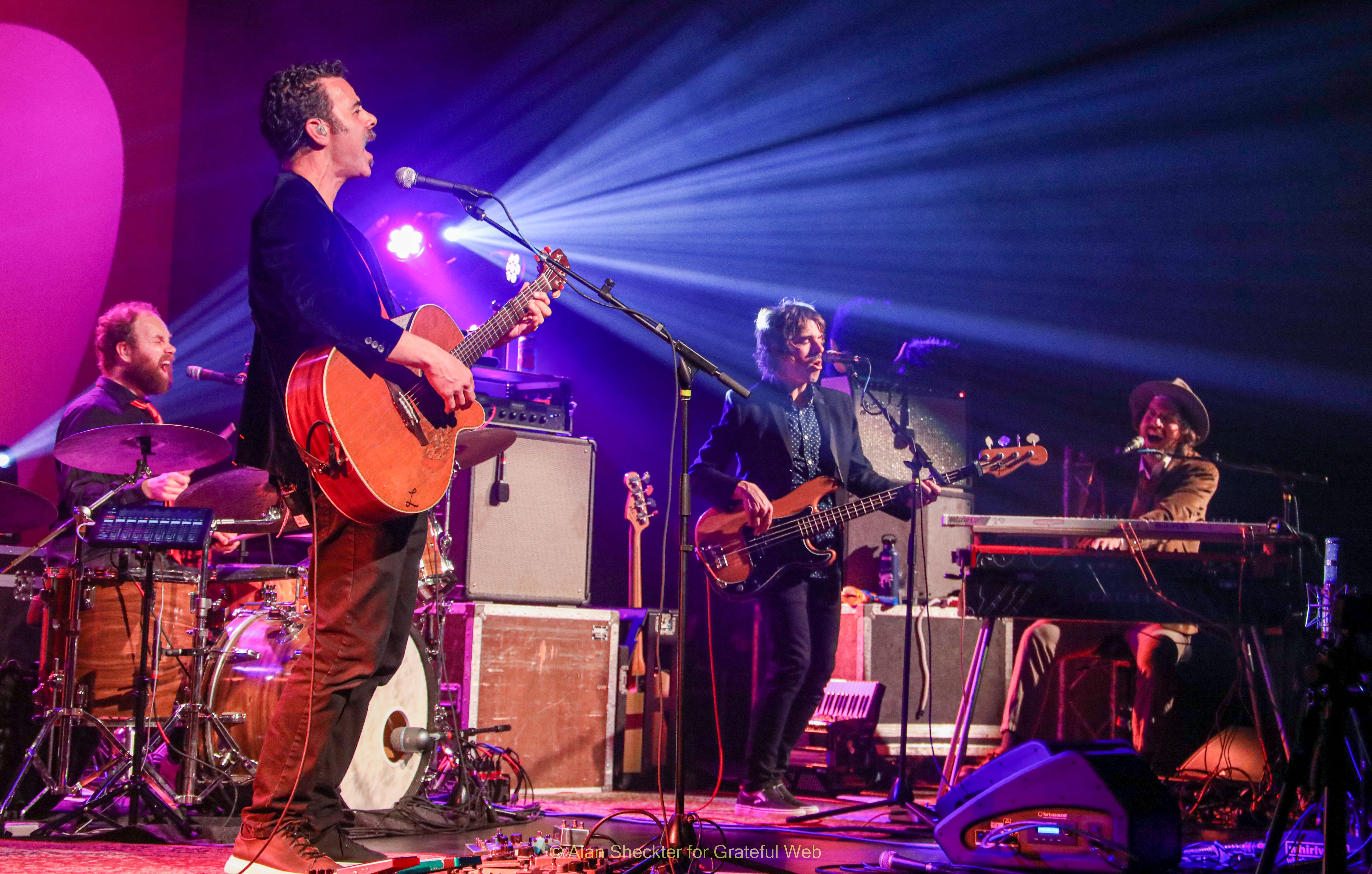 While the San Francisco Bay Area-based band (and their tour poster) are celebrating 25 years together, ALO has been at it considerably longer than that, as Dan "Lebo" Lebowitz (guitars), Zach Gill (keyboards, accordion, ukulele, melodica), and Steve Adams (bass) started their musical relationship in middle school back around 1990. Such longevity has cultivated an inimitable amount of onstage congruity and non-verbal communication. The fourth team player, Ezra Lipp (drums), has been with the band for five years now. All members contribute vocals, though Gill and Lebo lead the charge as principal vocalists.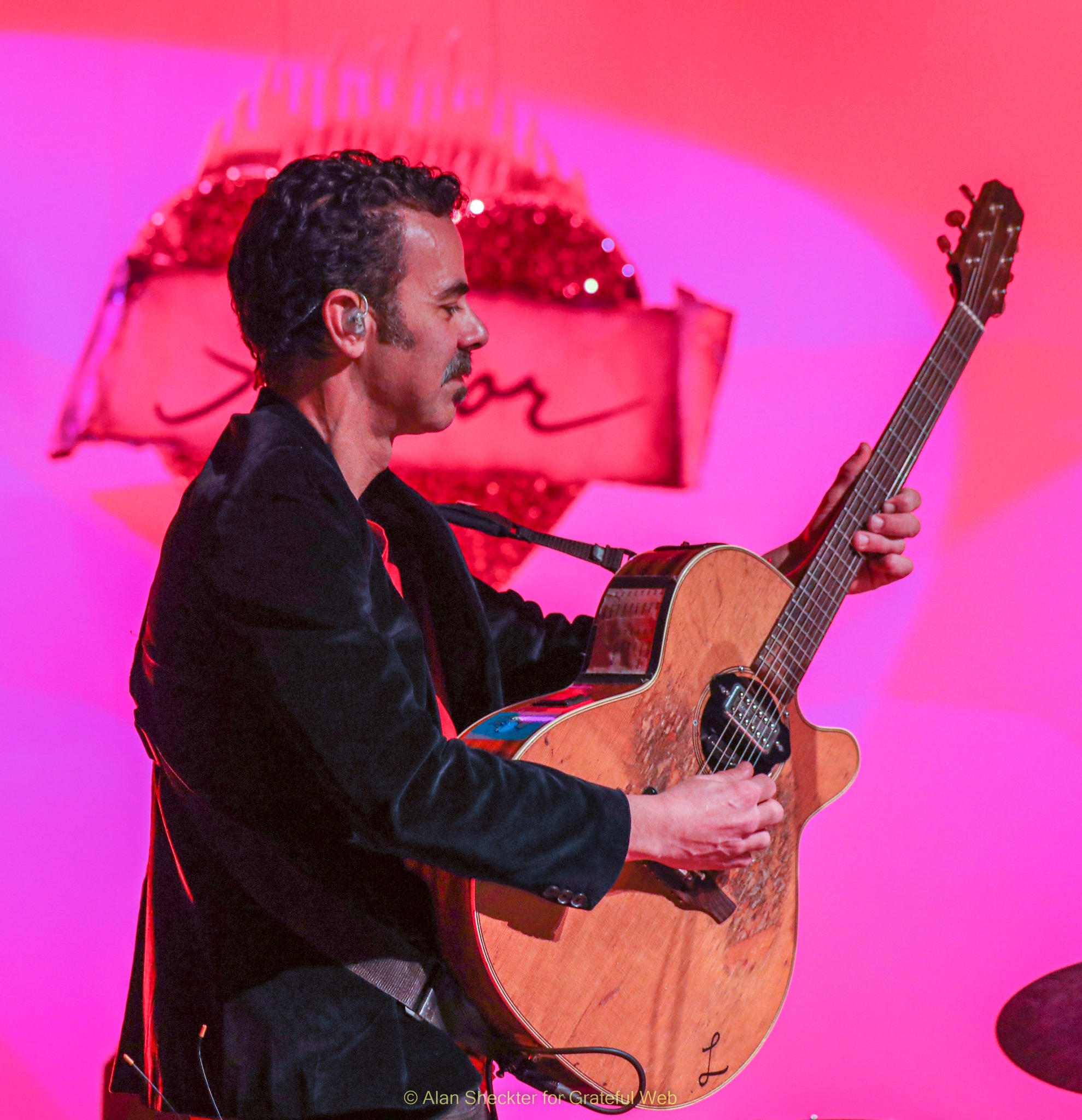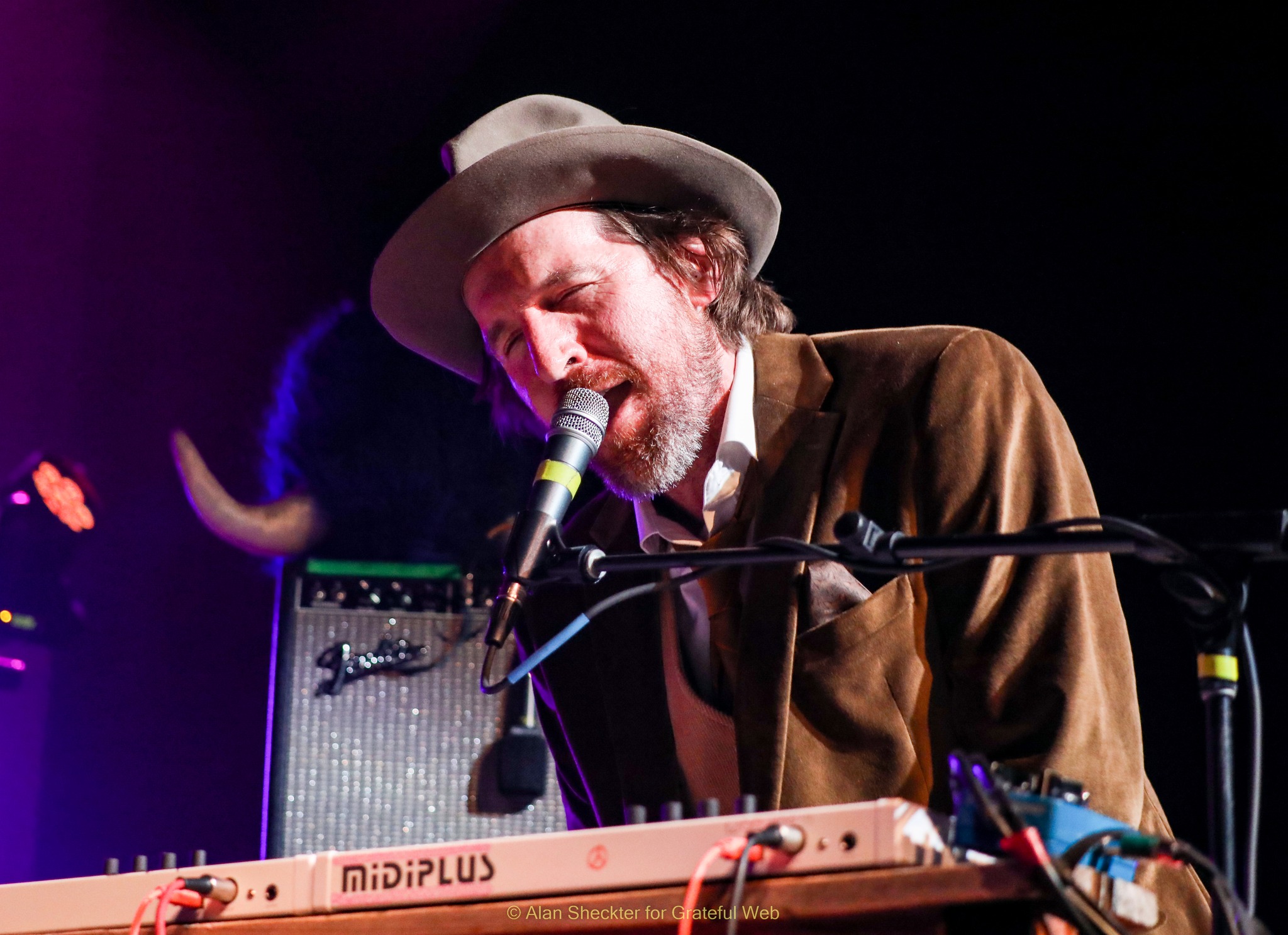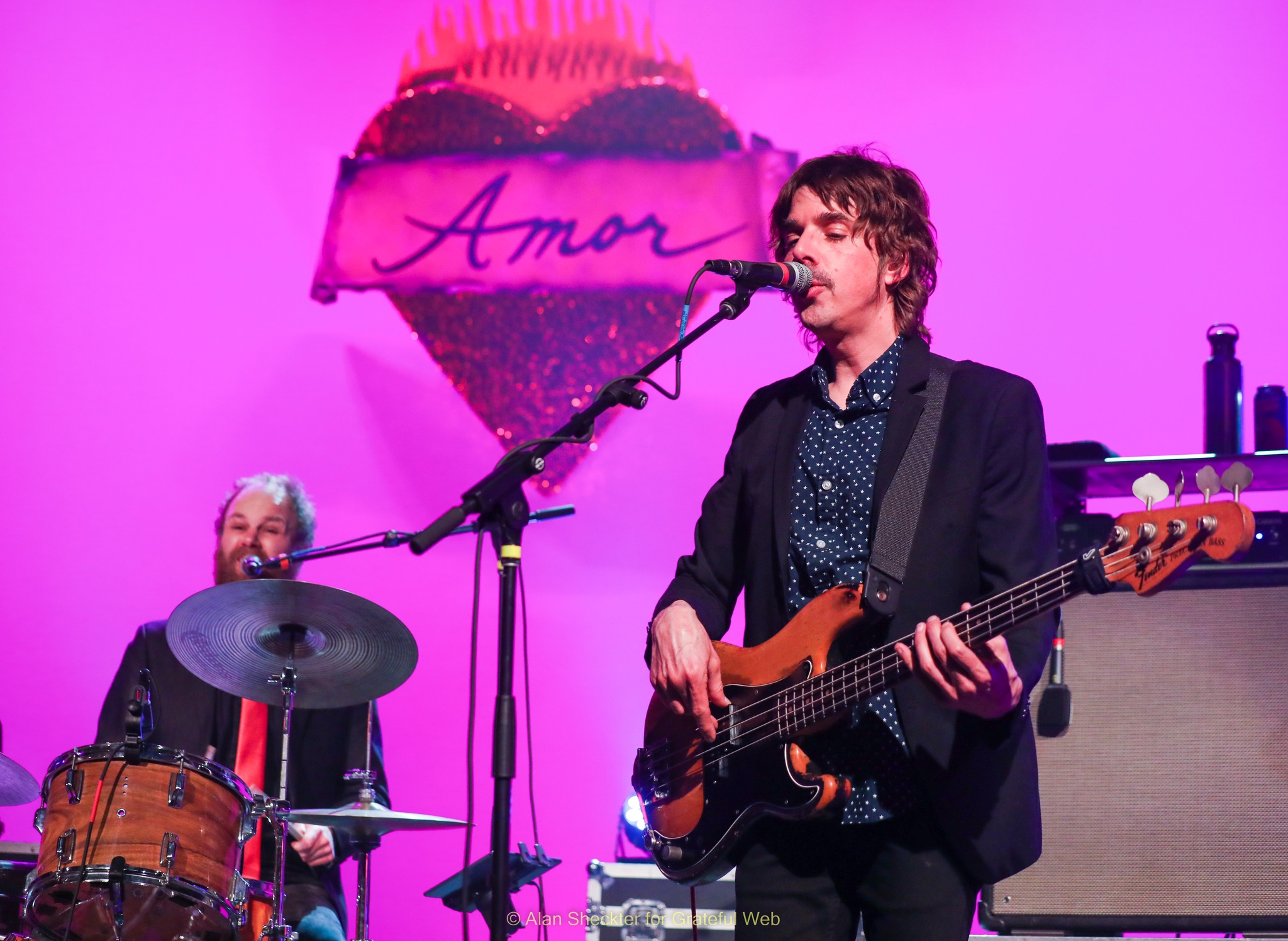 The Grass Valley show, an exhilarating affair to be sure, included lots of material from their new "Silver Saturdays" album along with plenty of favorites from throughout their career, with the old and the new seamlessly melding together. As ALO (their full moniker, Animal Liberation Orchestra, is rarely uttered) can be loosely classified as rock 'n' roll, it better described as having stylings that are all at once engaging, bouncy, jammy, jazzy, funky, poppy, and electronic. And above and beyond all that, there is a distinct elegance and sophistication to their oeuvre.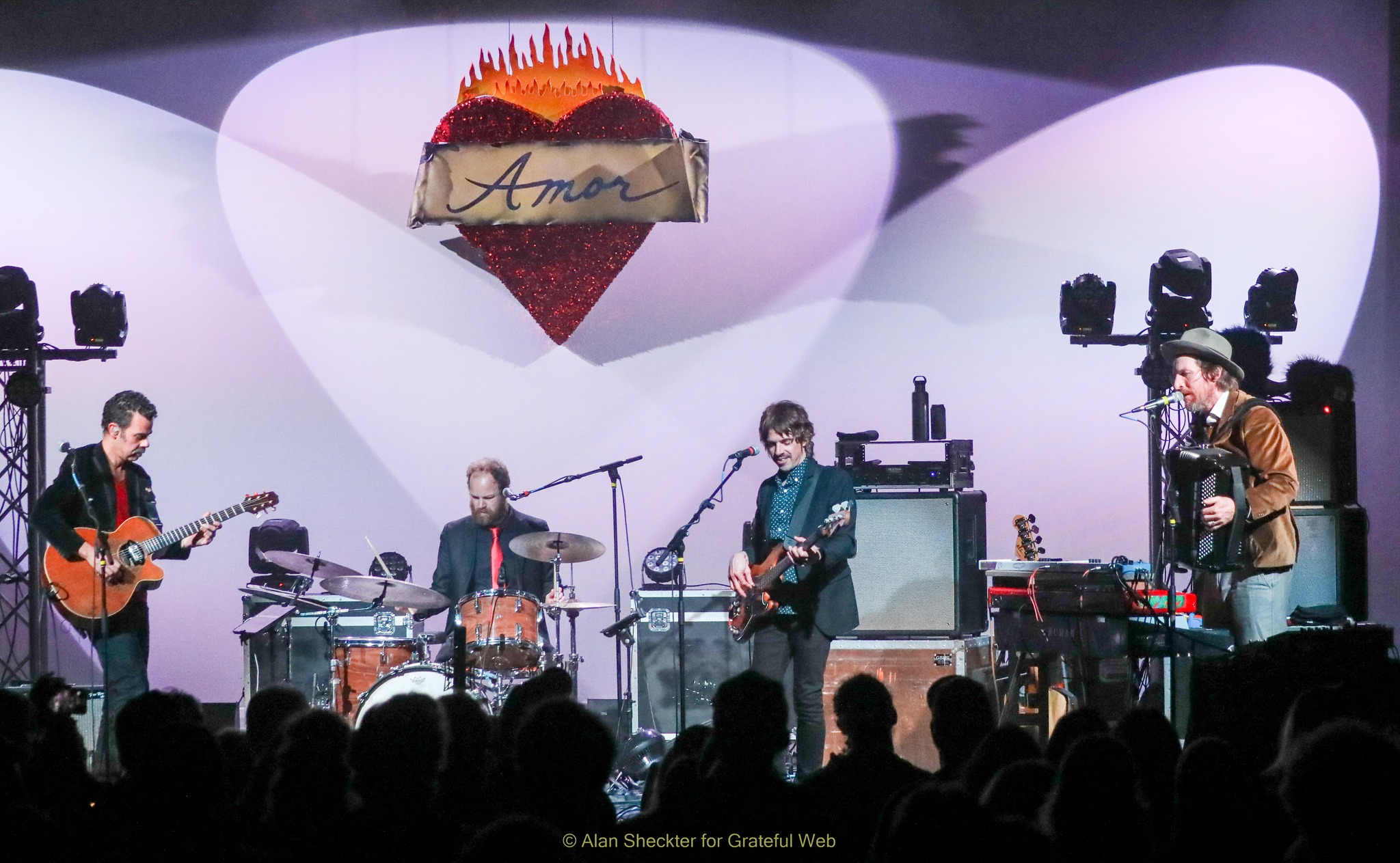 That's not to say that the show was a serious affair. Certainly not. All four players, as they are wont to do, provided humorous banter with the audience throughout, including their compassion toward fans that had to cancel their Lake Tahoe weekend. And, before their encores, the always impeccably dressed Lebo took off his sport jacket and played in a red T-shirt, and more bizarre, Lipp unbuttoned and then cast aside his shirt to play bare-chested. This came after the band had call for Lebo to return to the stage, with Gill leading an impromptu operetta-styled "Where is Lebo?" "song."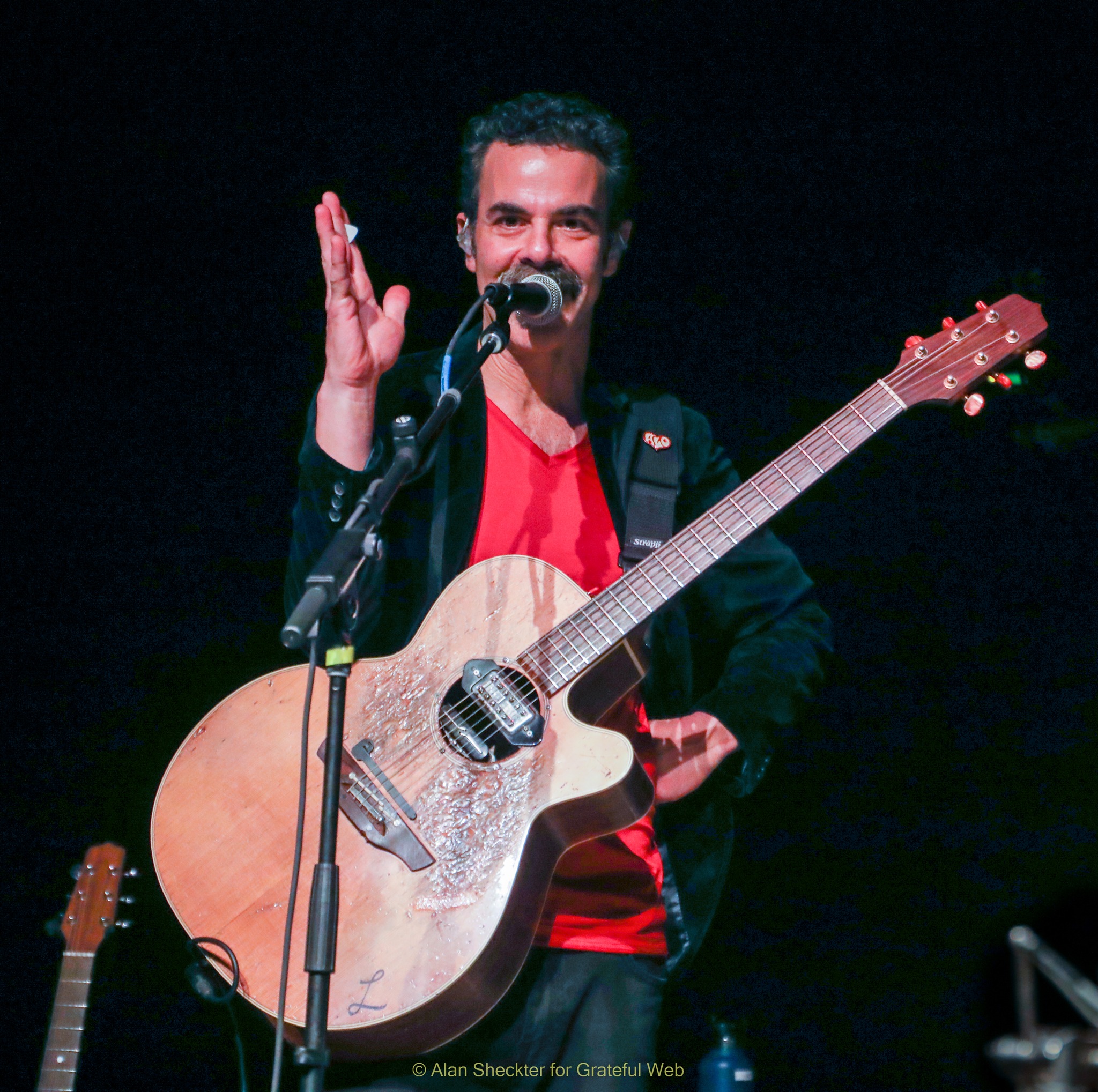 ALO performed half of the 10 tracks from "Silver Saturday," all of which were crafty, catchy, and thoughtful medium-tempo numbers. Their live performances, not surprisingly, all came with dynamic improvisations instrumental twists and turns with wondrous layers and danceable flourishes.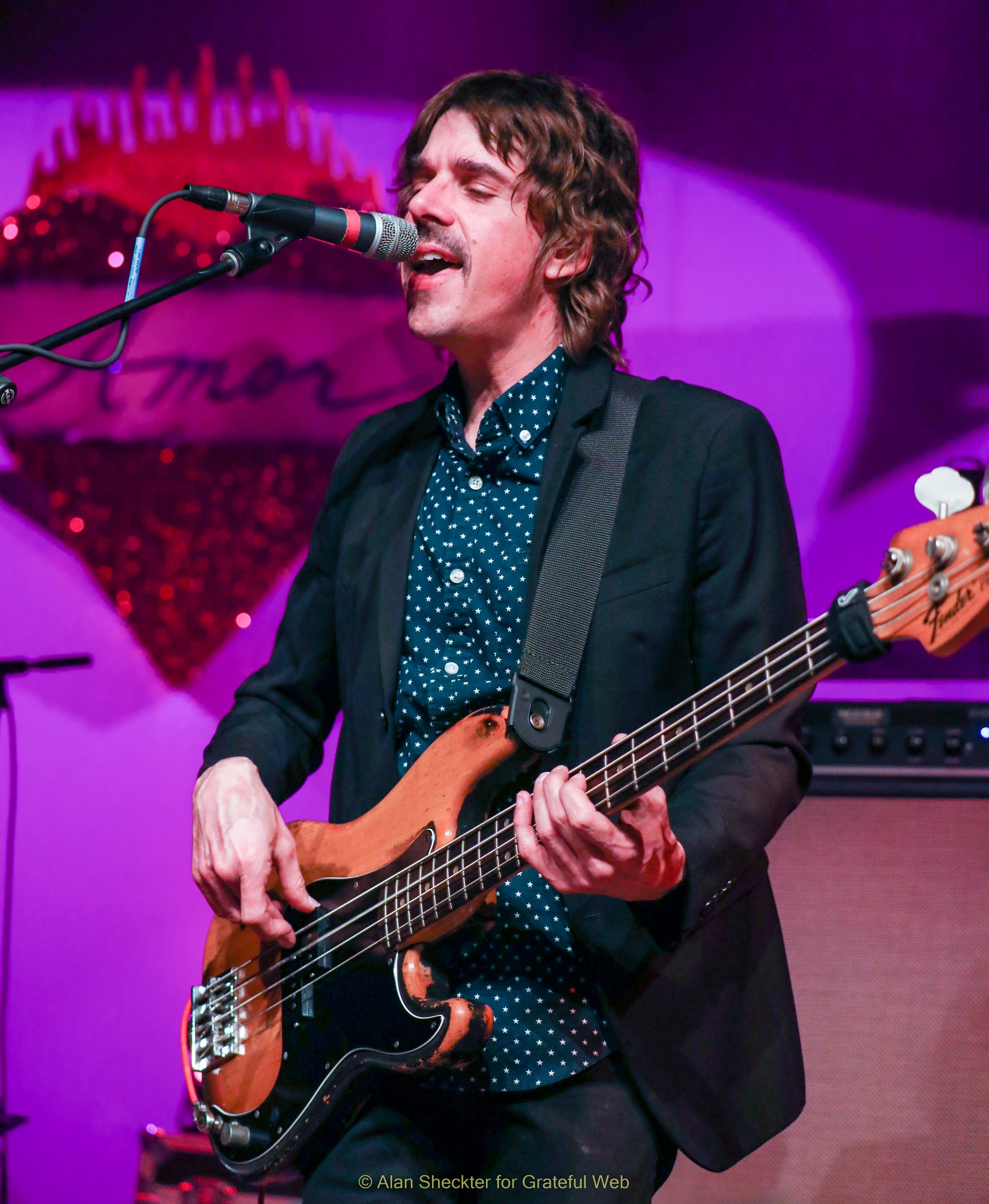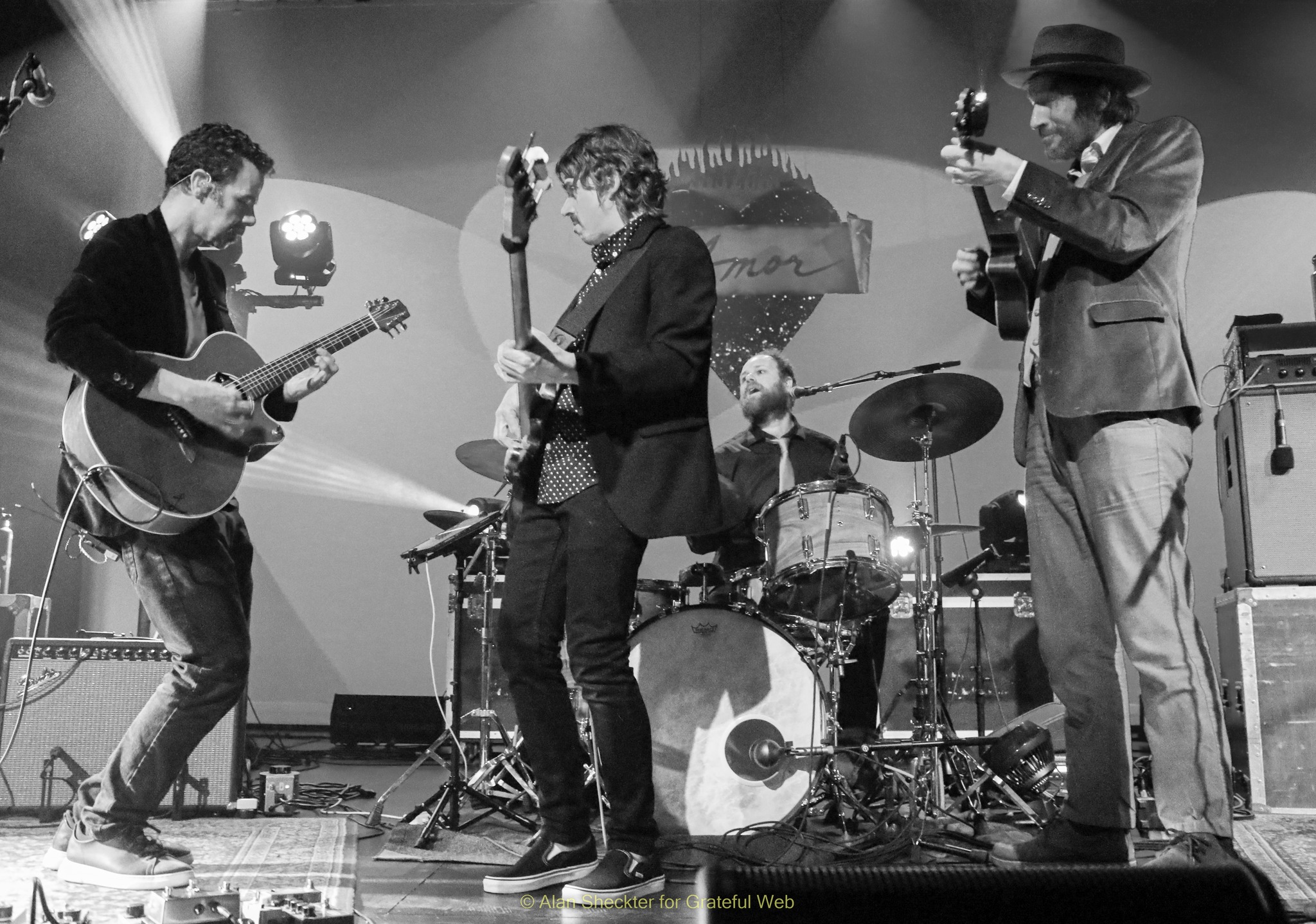 The long set included the debut performance of "Rare Air," which was sung by Adams. While Lebo's "Rewind" has been in the rotation for a couple/few years, the other new tunes had only been played previously a couple of times: "Keep on Giving Jane" (Lipp), "Growing Your Hands Back," and final encore, "Hot Damn" (the last two funky songs led by Gill).    

Popular ALO standards included fine renderings of "Girl I Wanna Lay You Down," "Sugar on Your Tongue," "Plastic Bubble," and the closer, "I Wanna Feel It."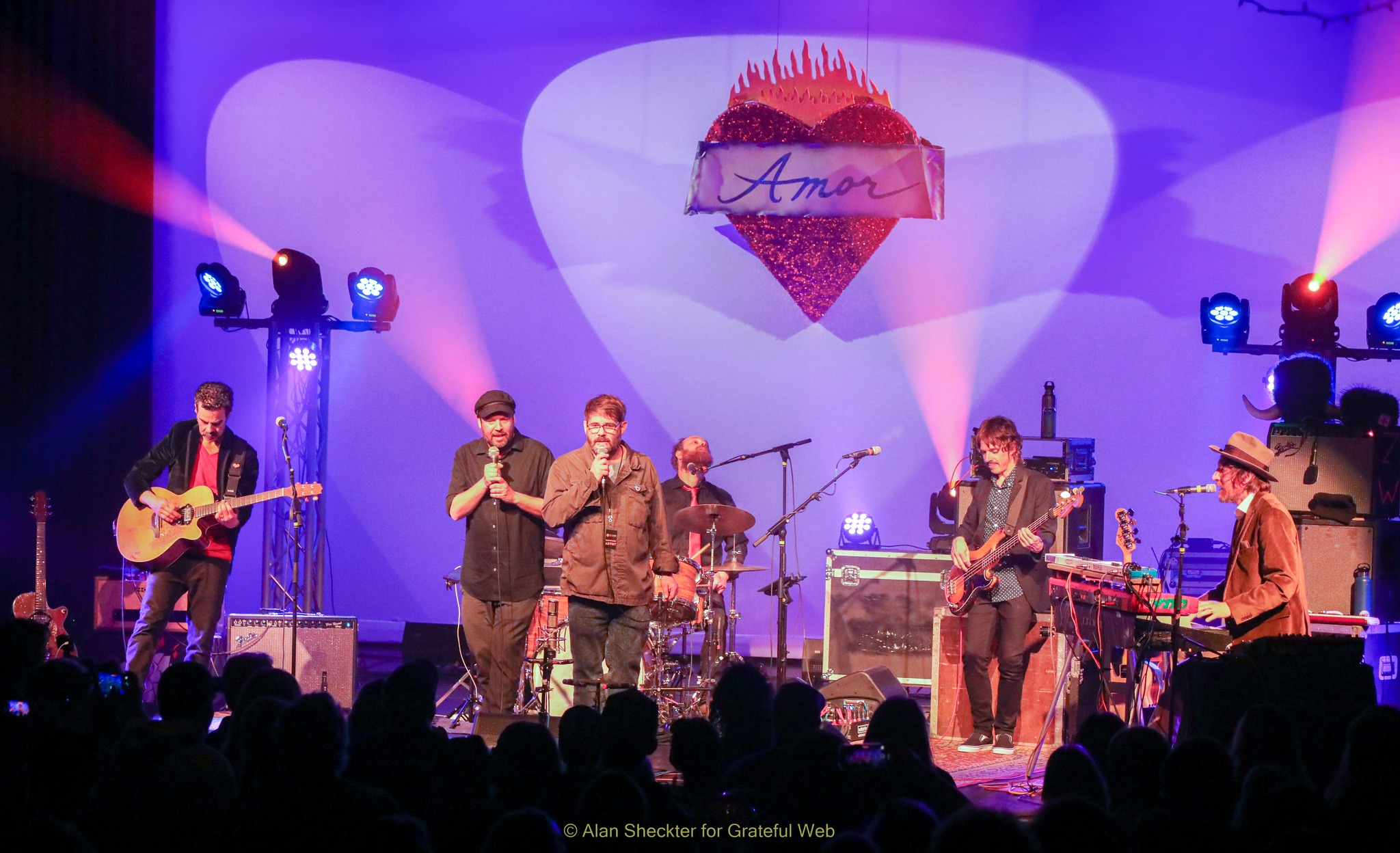 Two other unusual occurrences took place. First, the quartet performed a charming version Dean Martin's 70-year-old signature ditty, "That's Amore," as a lead-in to "Sugar on my Tongue." "That's Amore" = Tour D'Amour – get it? And, when the band invited The Moore Brothers onstage as lead vocalists, the ensemble performed a pleasing version of "Careless Whisper" (George Michael/Wham!).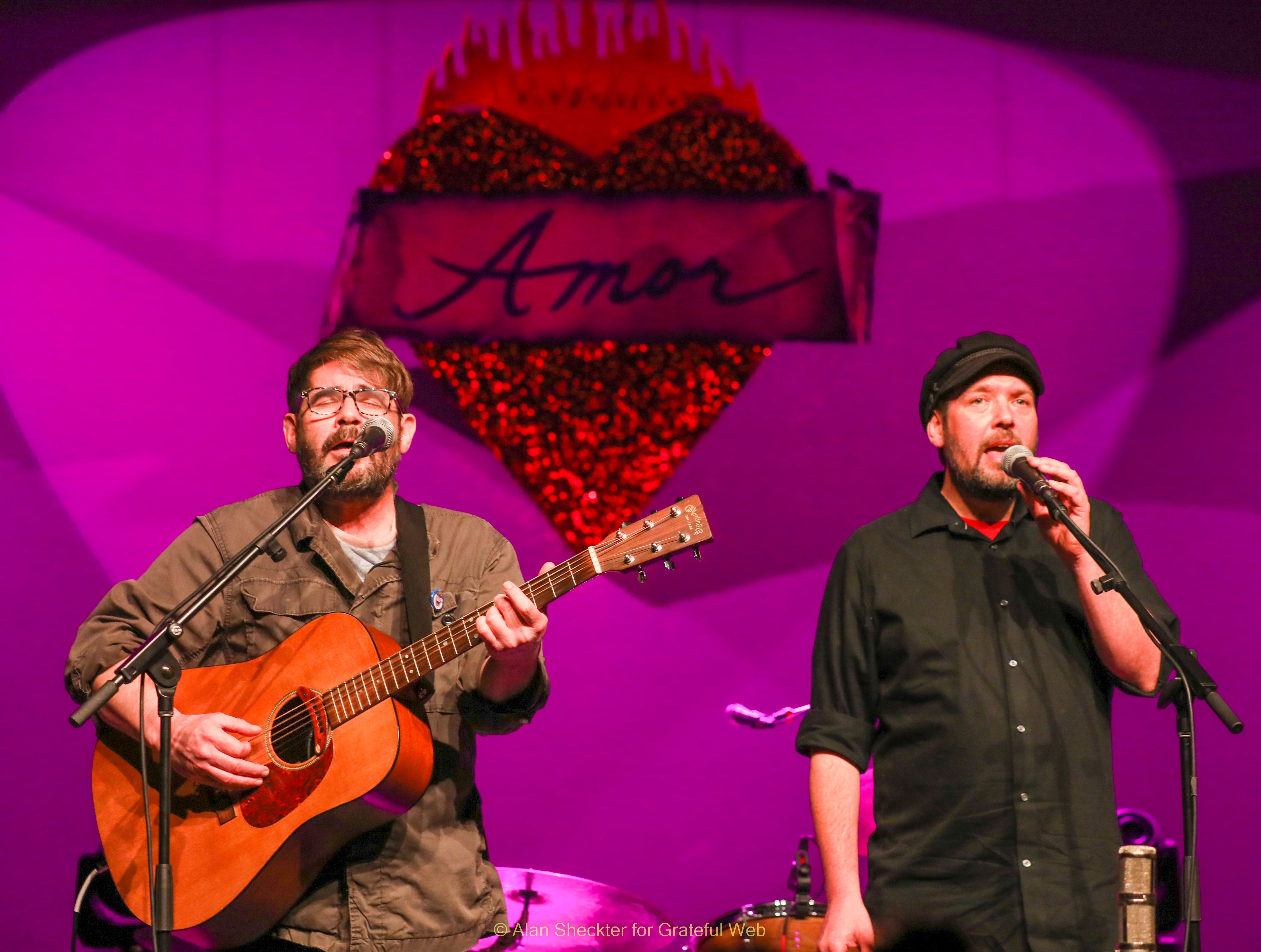 Originally from Los Angeles County, The Moore Brothers shared lead vocals and also shared a single acoustic guitar during their pleasing short set of original Simon & Garfunkel-reminiscent songs.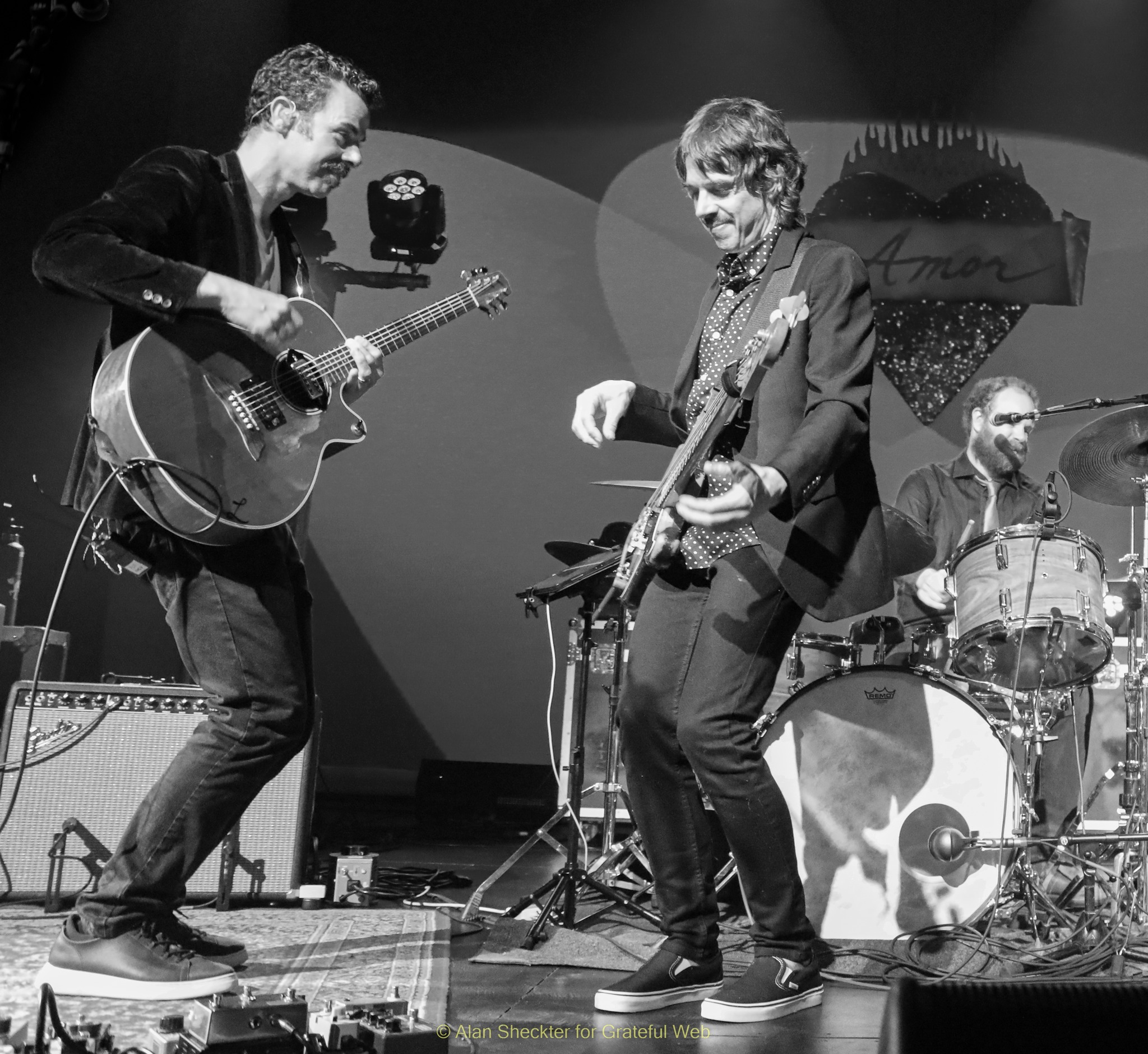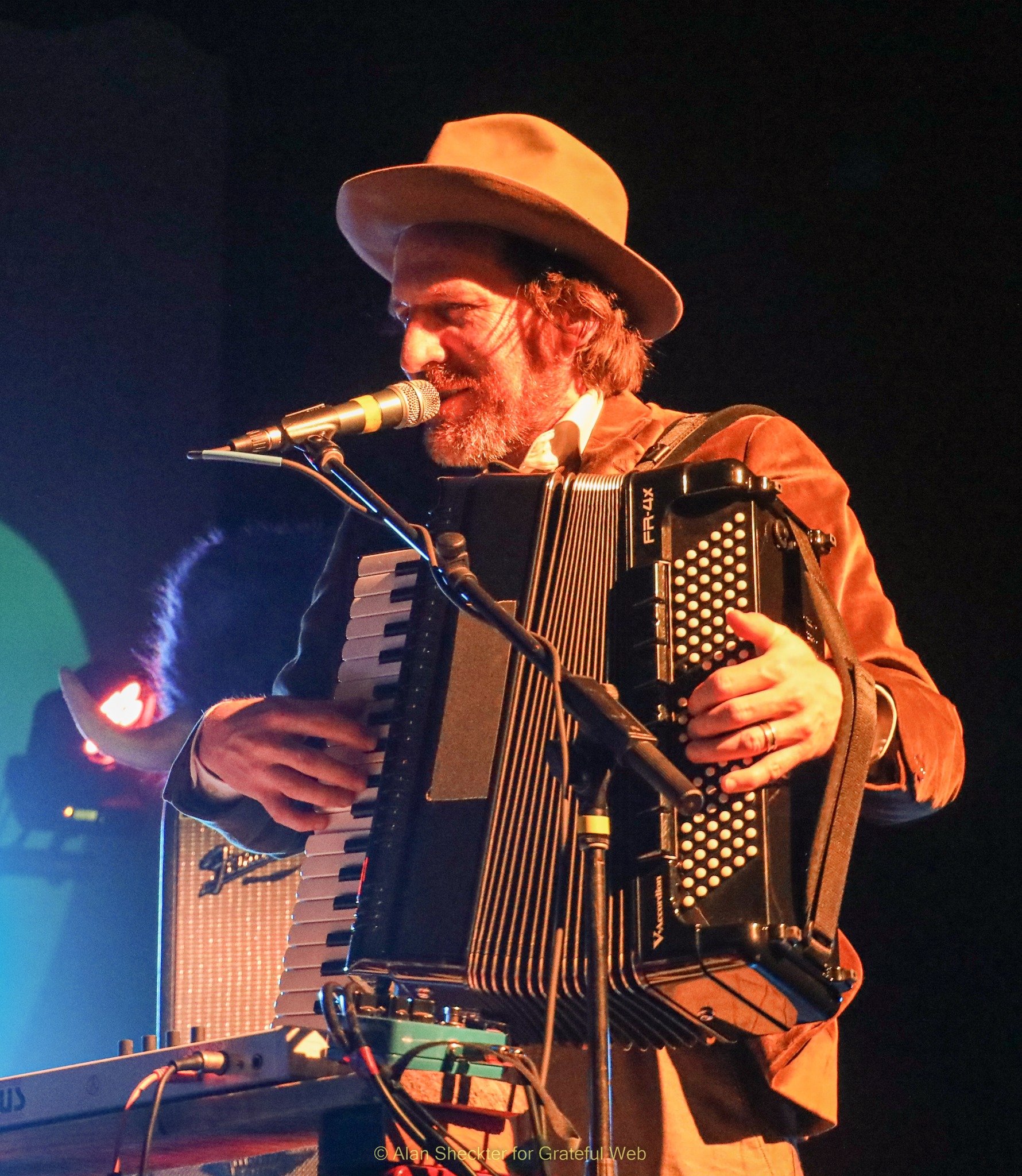 While many ALO tour stops are sold-out, including their show with Ron Artis II on March 25 at The Fillmore in San Francisco, the show at this venue was surprisingly only about half-full. Tour D'Amour XVI wraps up on April 1 in Seattle with the Rainbow Girls opening the proceedings.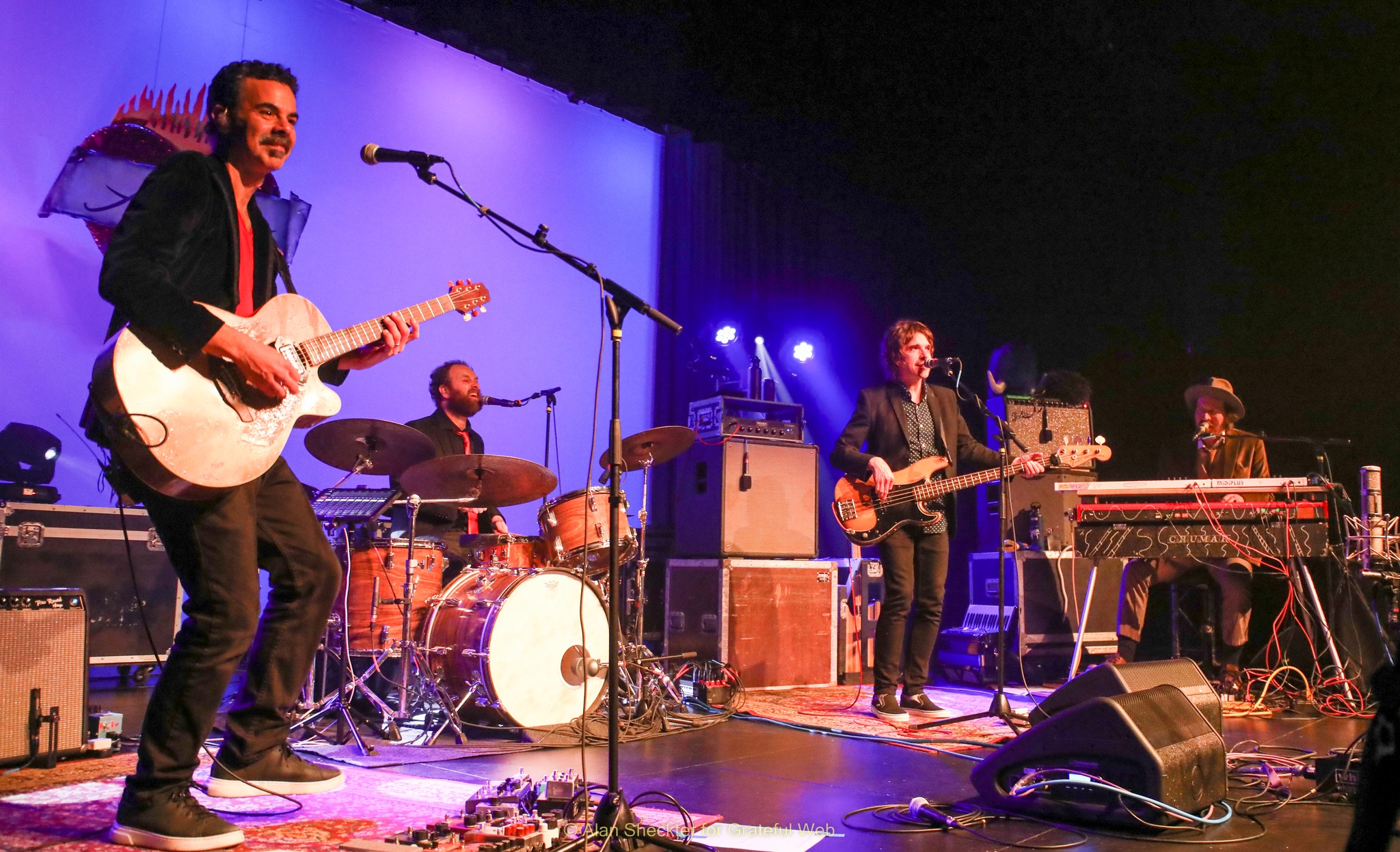 ALO: Fish Eyed Lens, Girl I Wanna Lay You Down, Keep on Giving Jane, Rare Air, Growing Your Hands Back, That's Amore, Sugar On Your Tongue, Rewind, Careless Whisper, Baby Blind Spot, State of Friction, Plastic Bubble, I Wanna Feel It. Encores: Storms and Hurricanes, Hot Damn.