Several Bay Area musicians who were already friends on and off the stage appeared together at The Fillmore in San Francisco on June 9 to spotlight Blue Rose Music's stable of artists, and of more importance to raise money and awareness for the Blue Rose Foundation, which commits itself to preschool scholarships for impoverished children.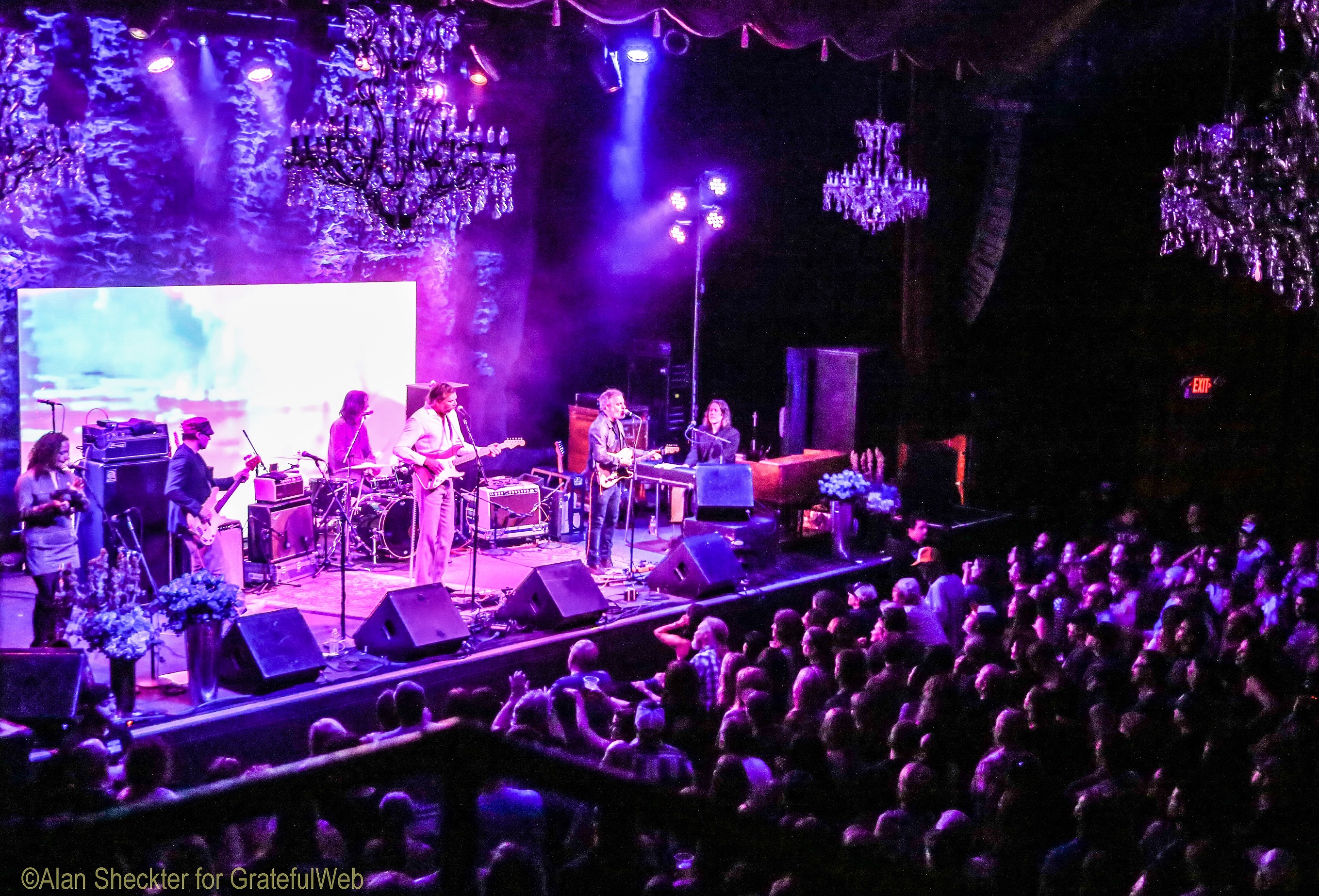 The mighty Mother Hips, one day after the release of their new project, "Chorus," headlined the gig at the venerable venue, part of the night's itinerary that included a brand-new incarnation of the Jackie Greene Band, as well as an opening showcase set in which violinist and keyboardist Jason Crosby, also part of the Blue Rose Music collective, performed alone and with such fine label-mates as Elliott Peck, Laura Reed, and Megan Palmer. Legendary San Francisco concert poster artist Stanley Mouse, also part of the Blue Rose Music family, created the event poster.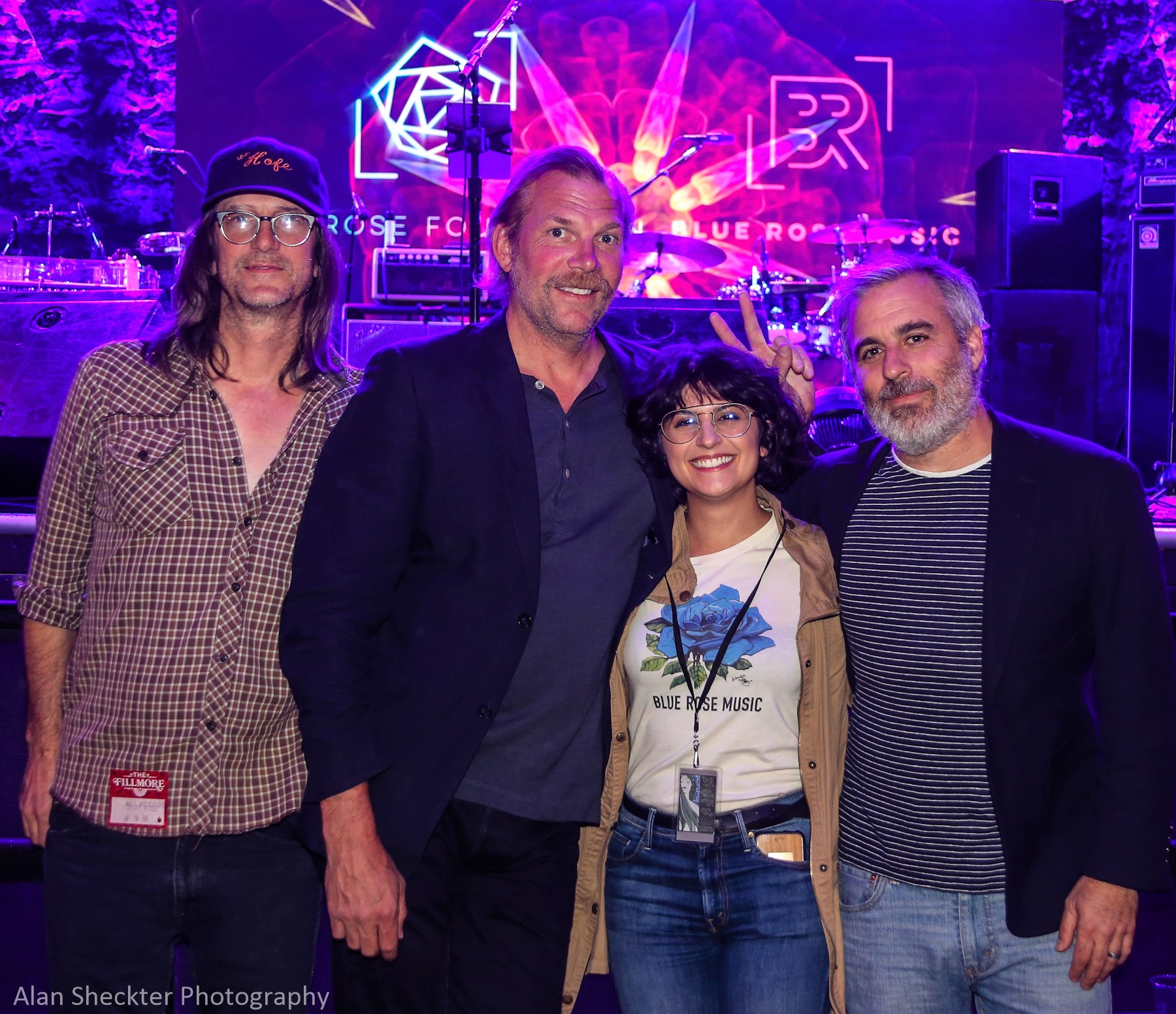 "The Blue Rose Foundation is at the core of what we do here at Blue Rose Music," Michelle Garramone, the label's General Manager said after the show. "It was an honor to work on a sold-out show with The Fillmore, our talented artists, and the fans to put together this amazing show where all proceeds go to support early childhood education for disadvantaged children. We are so proud of our artists for bringing great energy and excitement and of our founder, Joe Poletto, for making this unforgettable experience possible."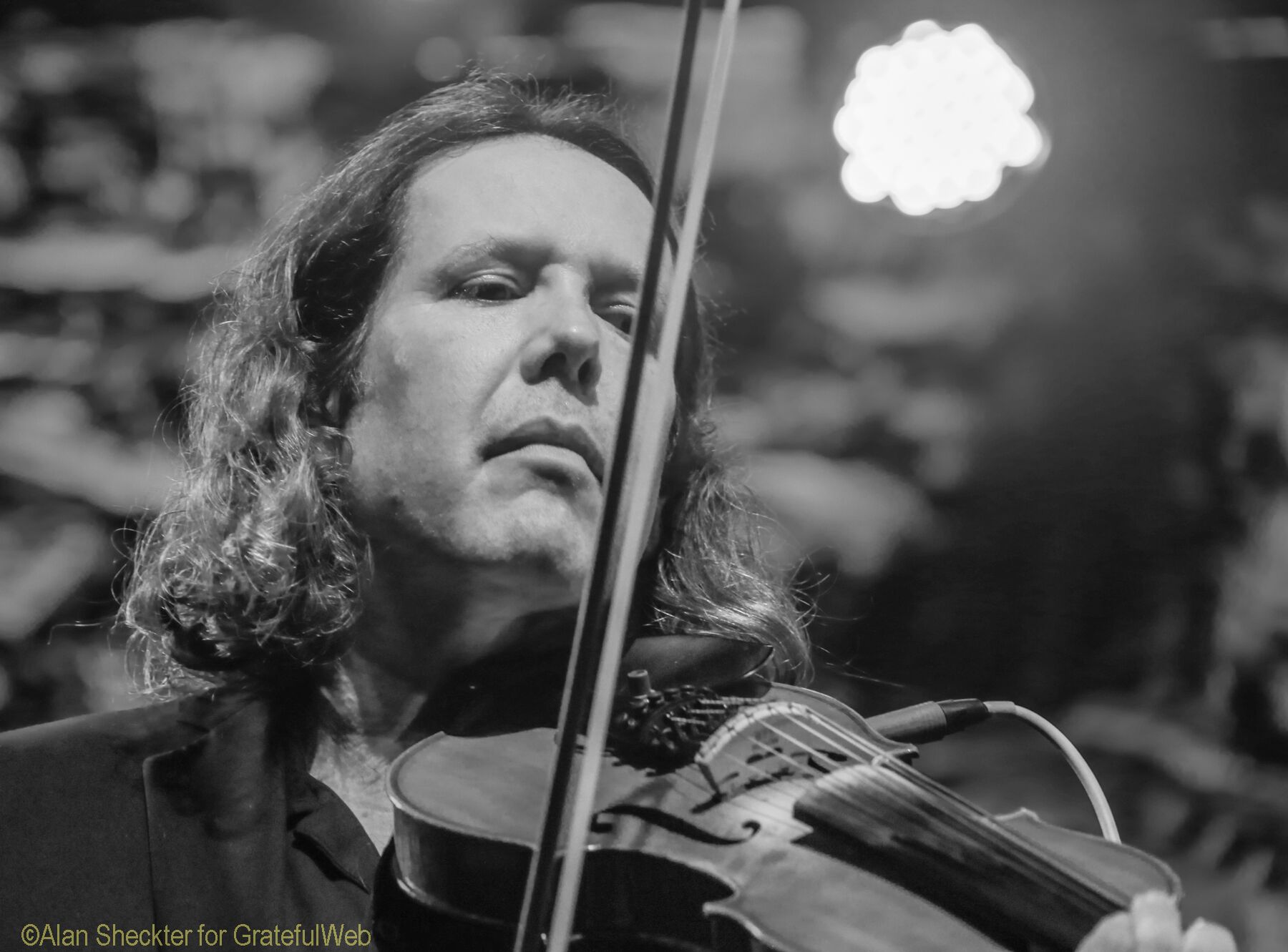 Crosby, the famed and much-in-demand live and studio sideman of many a-famous acts, opened the show by himself on guitar and vocals with a nice rendering of "One of Those Places," a track off his new album, "Cryptologic." Crosby, who is equally skilled on keyboards as well as violin, and who since moving to the area a few years ago, has become one of the most valuable players at Phil Lesh's Terrapin Crossroads venue in Marin County, California, then went on to accompany come of the Blue Rose music collective's female musicians.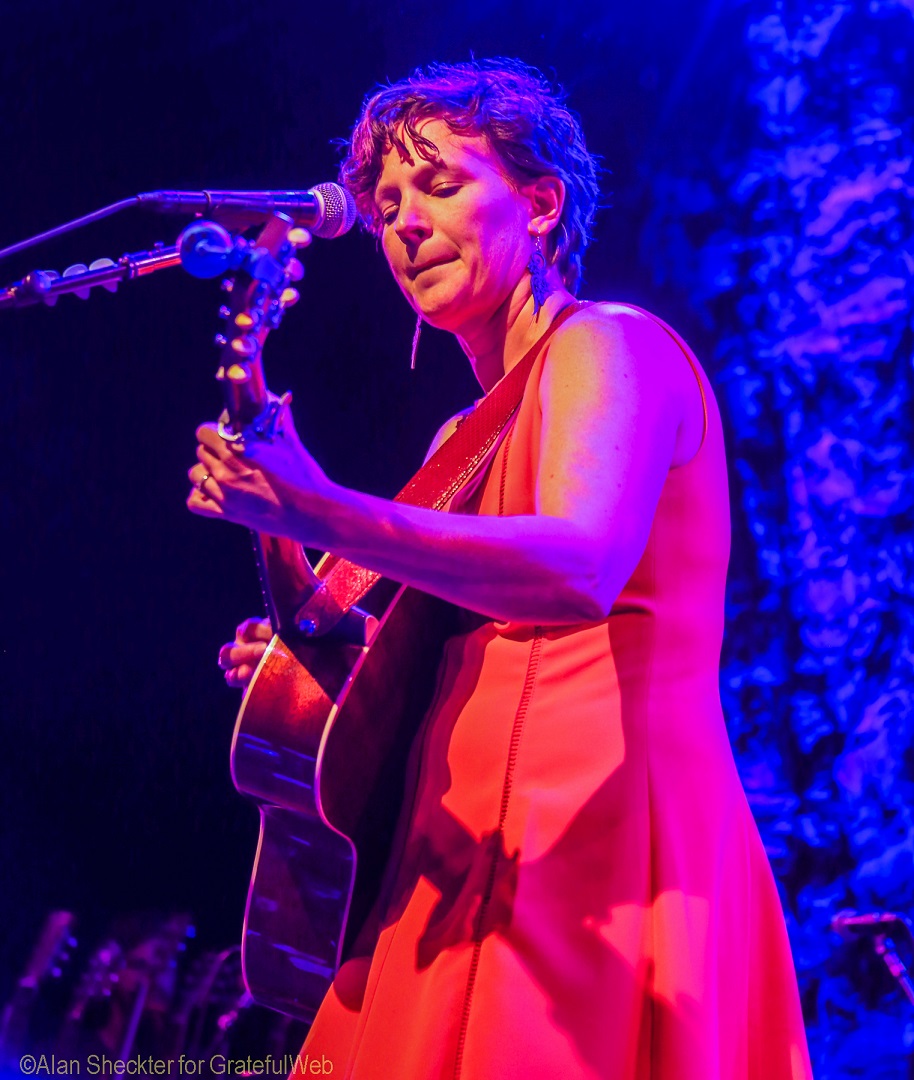 First, indie-pop/country/folkster Megan Palmer performed her song, "Stetson" with Crosby contributing violin accompaniment. Just two years ago, the singer/songwriter – and nurse – was diagnosed with stage 2 breast cancer, which put her music projects on hold. Now, cancer-free and living in Nashville, Palmer's music endeavors are full speed ahead, including the anticipated video for the as-yet-unreleased "Stetson."
Next, San Francisco's Elliott Peck, she of Midnight North fame, performed "Silver and Gold," which will be featured on her upcoming album. The classically trained singer, songwriter, and multi-instrumentalist led a four-piece band including Crosby on violin, James DePrato on dobro, and mandolin player Jesse Bardwell, who just the night before played in Steve Forbert's band in New York.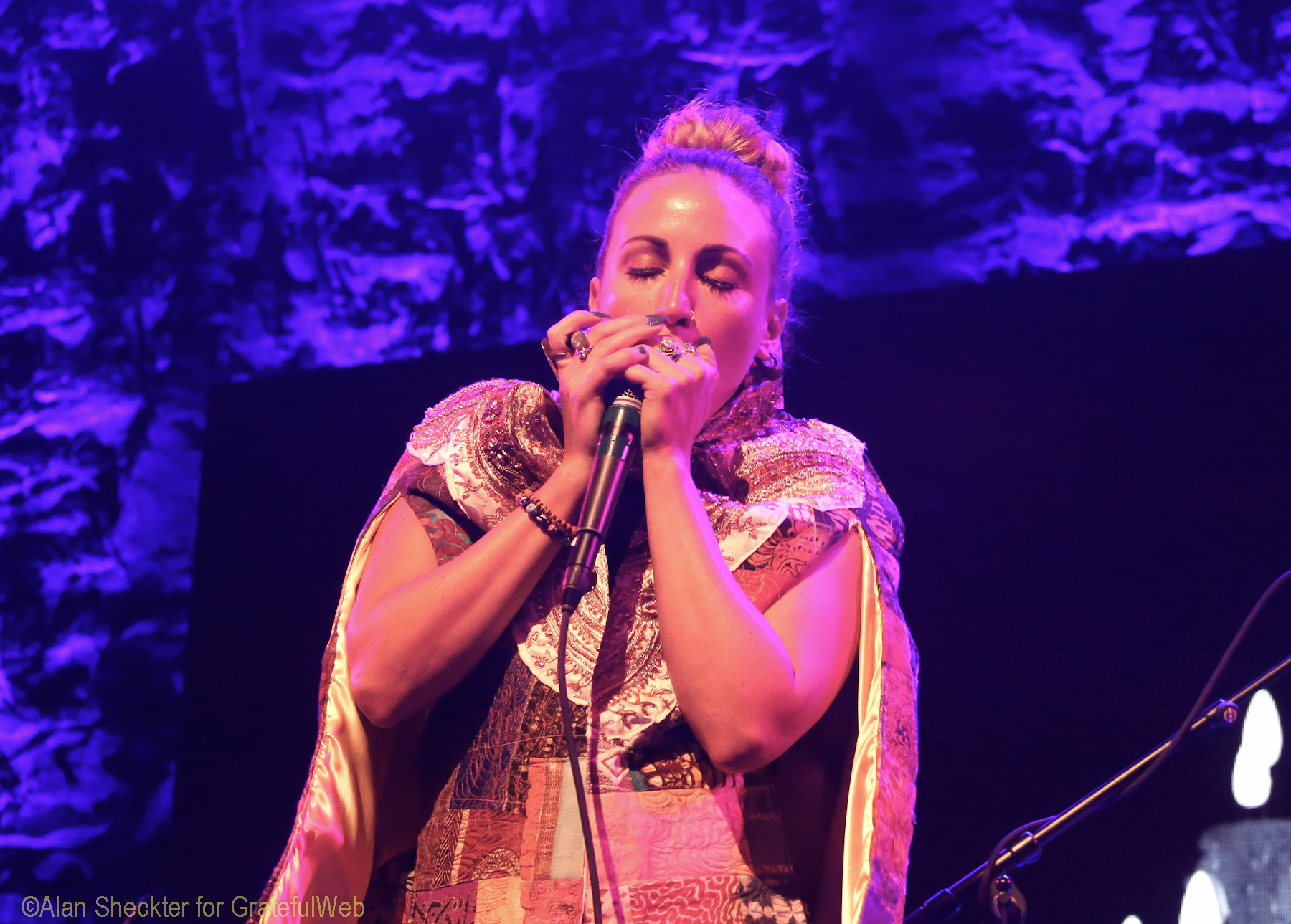 Finally, Laura Reed juiced up with the crowd with her energetic presence and roadhouse-flavored live performance, on which she contributed soulful harmonica and vocals. Born in South Africa, and now splitting time between North Carolina and Nashville, Reed was flanked by twin cajón players that few knew were going to dazzle us again during the next set.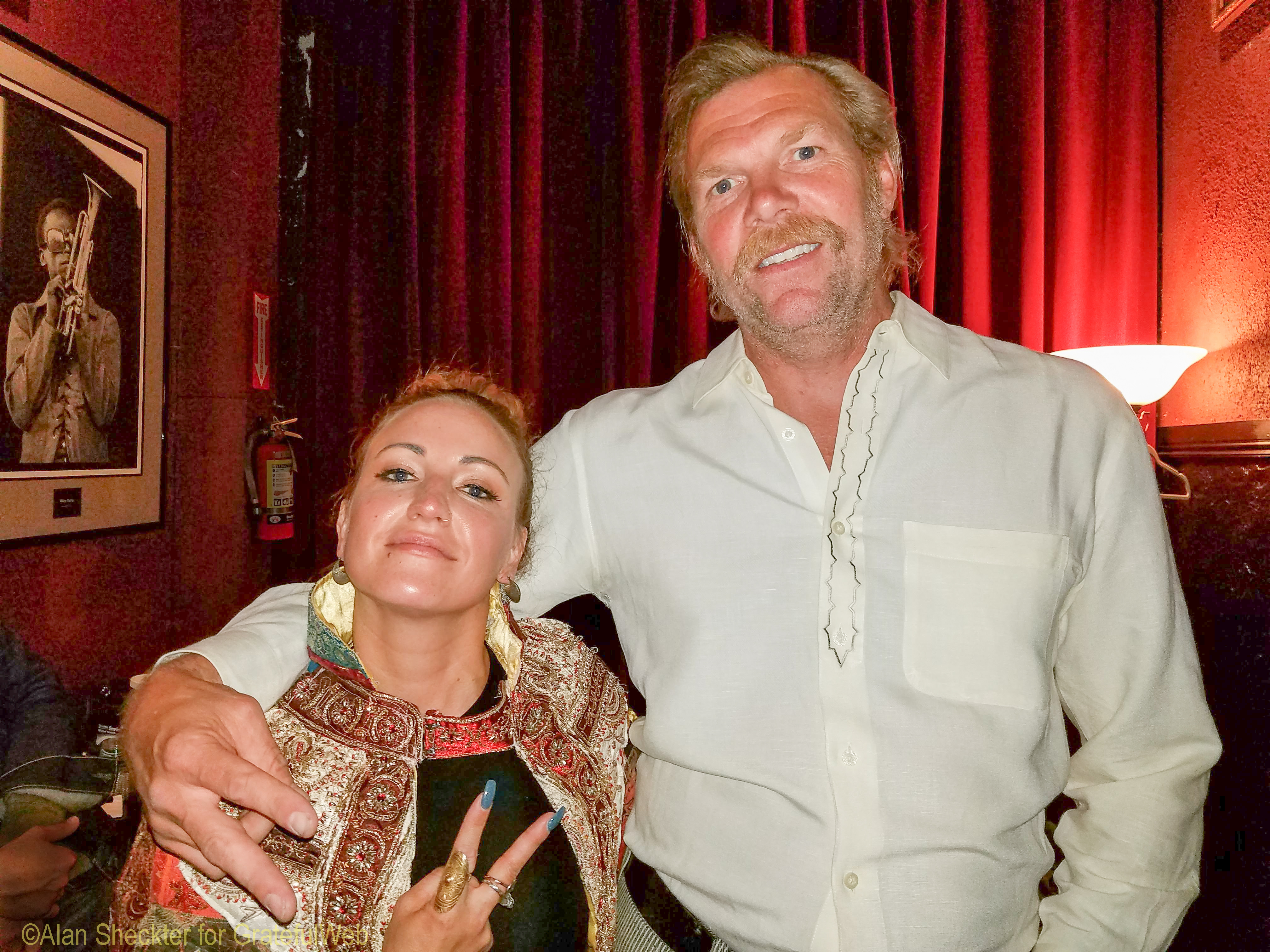 Roots 'n' blues rocker Jackie Greene and his new band took over next, performing in front of a screen of ever-changing colorful images from famed animator Bill Plympton, who provided the backdrops for Greene's new video, "Modern Lives."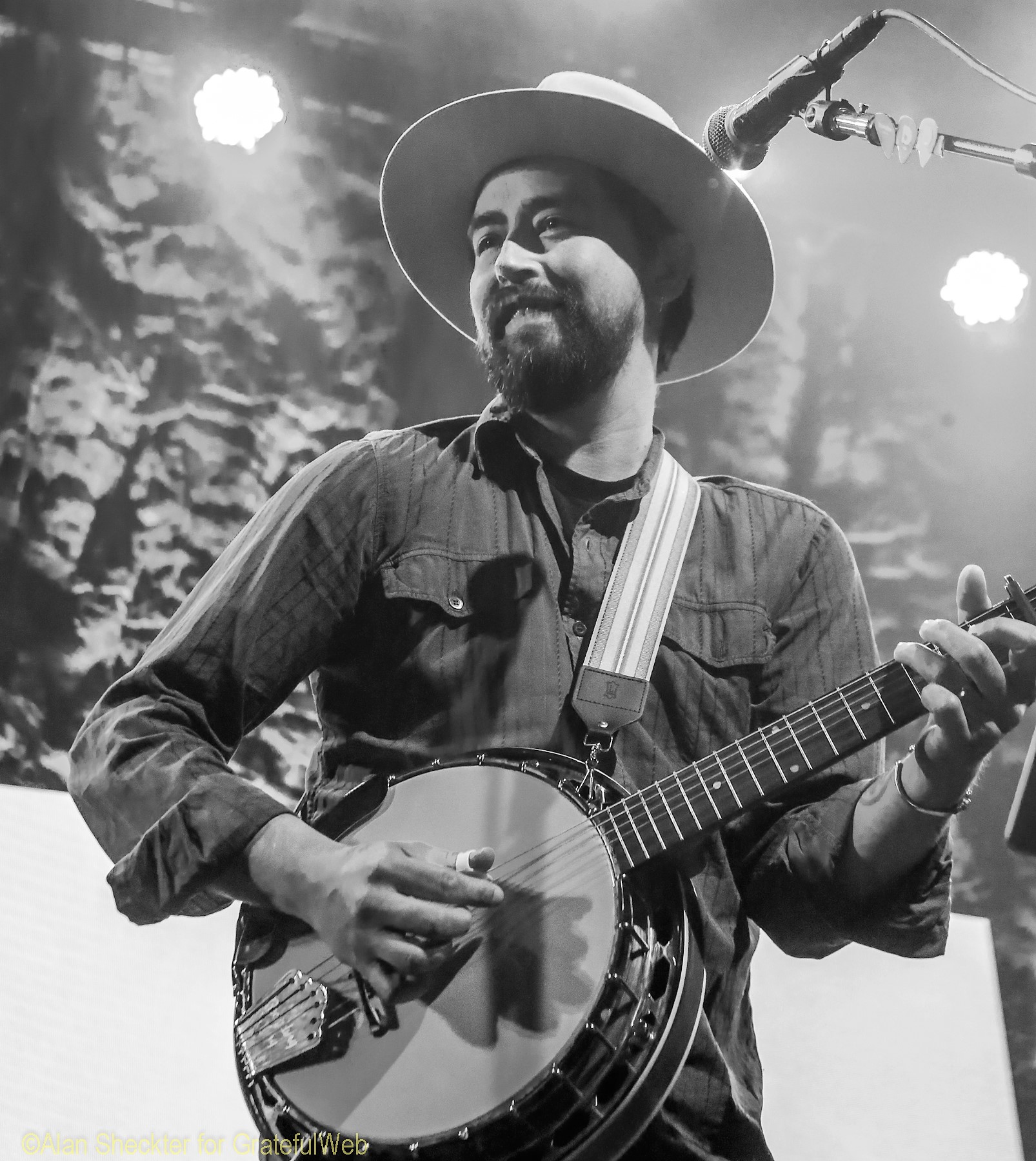 The brand-new band, all coming to Greene via Nashville, except for long-time righthand man and guitarist/backup vocalist Nathan Dale, included renowned Grammy Award-winning record producer Shannon Sanders on keyboards and Ben Rubin, a veteran player who recorded and toured with The Jonah Smith Band for many years, on bass. In addition, the aforementioned cajón players provided the band's backbeat, with music producer, instructor, songwriter, and multi-instrumentalist Jon "Smoke" Lucas on one drumkit and Megan Coleman on drums and assorted percussion. This was just the second or third gig with the new personnel, according to Dale.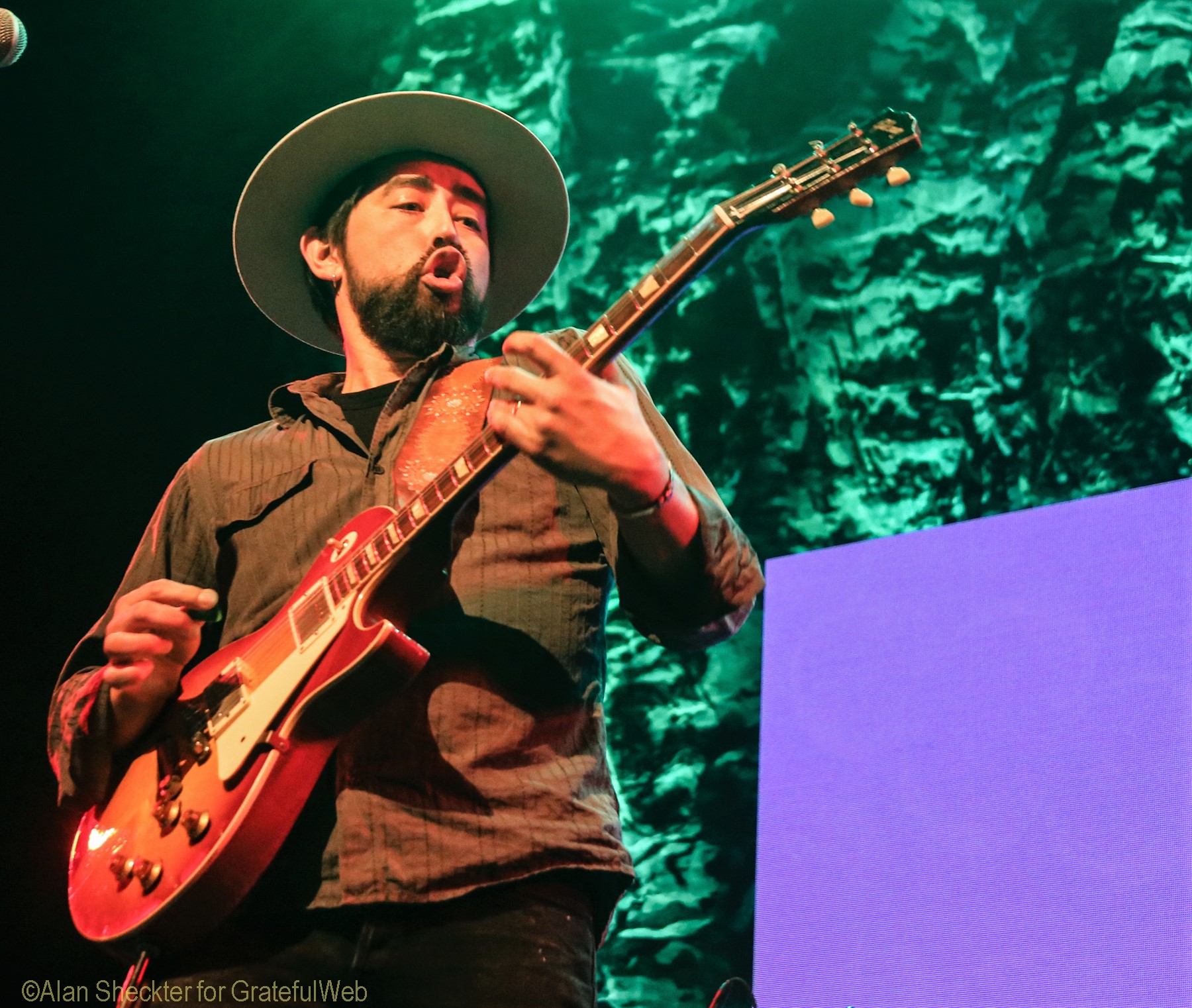 Greene, a Sacramento native, who moved to New York City a couple of years ago and is now back in California, showed off his skills on banjo, acoustic and electric guitars, and keyboards, while leading the band through an 11-song set of tunes old and new. The set included four of the six songs contained in the late-2017-released "Modern Lives Vol. 1" EP, including opener "Tupelo," as well as "Modern Lives," "Alabama Queen," and the encore of "Good Advice," in which Greene effectively barked vocals into a vintage, low-tech mic. Greene, Dale, and company stayed away from The Grateful Dead portion of their repertoire on this night, but visibly pleased the crowd with audience favorites, including "Gone Wanderin'," "Don't Let The Devil Take Your Mind," and set-closer "Like a Ball and Chain." Fans can look forward to "Modern Lives Vol. 2," which is due out on Blue Rose Music in October.
Long about 11:30 p.m., The Mother Hips took over the stage with a long set and encores that included almost 20 pieces of rollicking rock. About 2½ years after frontman Tim Bluhm's devastating speed flying (paragliding) accident, it was good to see him evermore strong and stable on his feet while lashing out on strident guitar and vocal passages. Band co-founder guitarist/vocalist Greg Loiacono, and long-time drummer John Hofer, gelled well with 2017 band-newcomers Gabe Nelson (CAKE) on bass, Scheila Gonzalez (Zappa Plays Zappa) on horns and hand-percussion, as well as guest Jason Crosby on keyboards. The career-spanning set selections leaned quite a bit on the band's new project, "Chorus." The Mother Hips opened with "Clean Me Up," the new album's first track, and also performed the project's lead single, "It's Alright," one of six songs from "Chorus." Mother Hips standards included energized versions of such tunes as "Esmerelda," "Smoke," Loiacono's "Del Mar Station," and set-ender "Stoned Up the Road," which included Greene on third guitar. In fact, Greene played in the band for several songs, both on guitar as well as on keyboards while seated next to Crosby.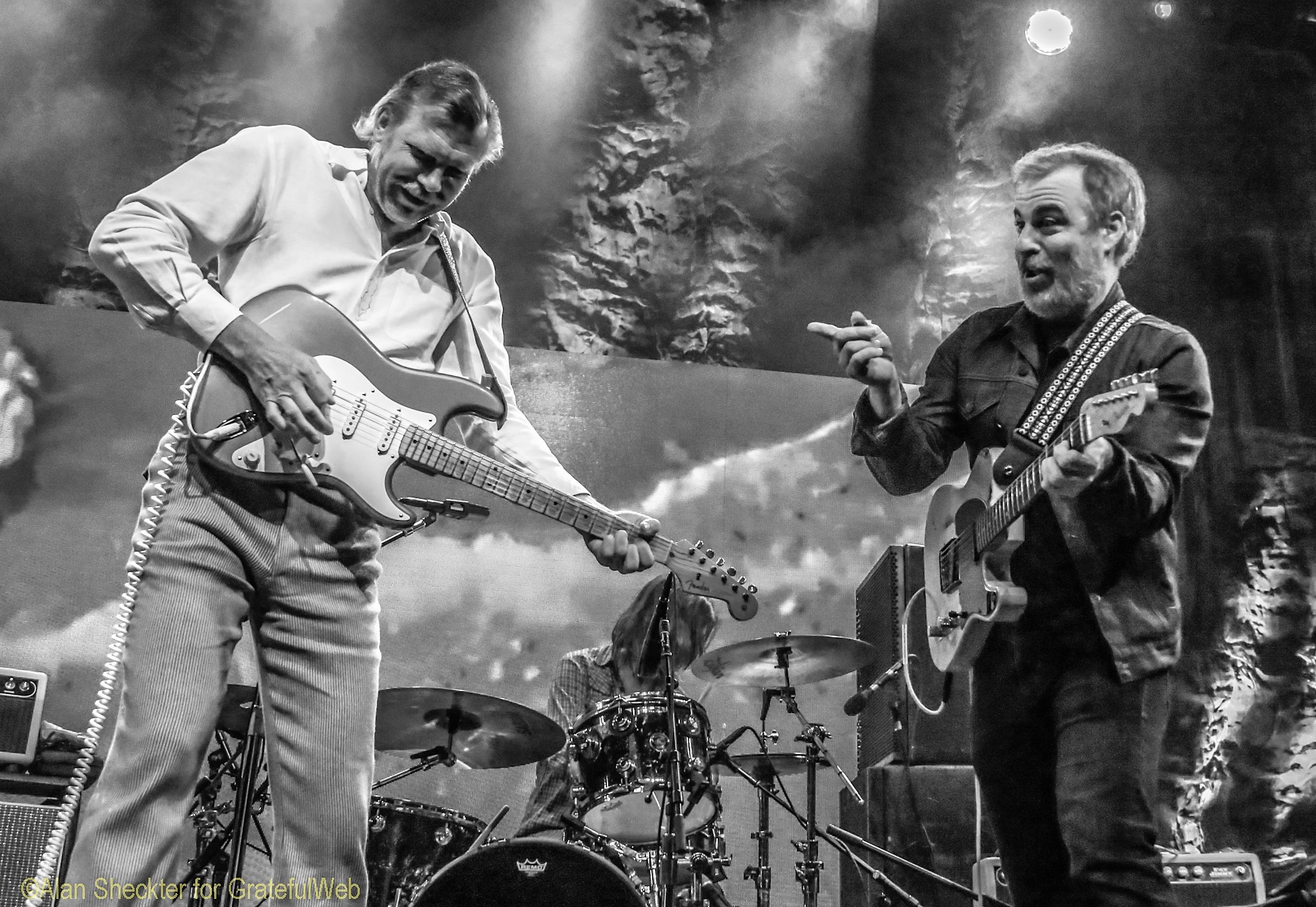 Learn more about Blue Rose Music artists and the Blue Rose Foundation at https://www.bluerosemusic.com.
The Mother Hips set: Clean Me Up, Gold Plated, White Falcon Fuzz, Pay the Bills, Third Floor Story, All in Favor, Time We Had, Smoke, Hit Me There, It'll Be Gone, Precious Opal, Del Mar Station, End of the Chorus, Magazine, High Note Hitters, Stoned up the Road E: Later Days, It's Alright, Song in a Can, Esmerelda
Jackie Greene Band set: Tupelo, The Captain's Daughter, I'm So Gone, Modern Lives, Gone Wanderin', Don't Let The Devil Take Your Mind, Shaken, Alabama Queen, Till The Light Comes, Like a Ball & Chain E: Good Advice