Finally, live music is back throughout southern California venues. Alt-Pop singer-songwriter CLO was at the forefront of fresh new live performances, making her post quarantine debut at Federal Noho in North Hollywood. The restaurant and live music venue had been bringing top live entertainment to the working-class side of Hollywood, more known for its film production houses than its nightlife scene, for more than a decade. After a lengthy pandemic shutdown, live music has resumed at the local neighborhood venue. On a beautiful clear night, the last Sunday of spring CLO played a short but inspirational set of her original tunes.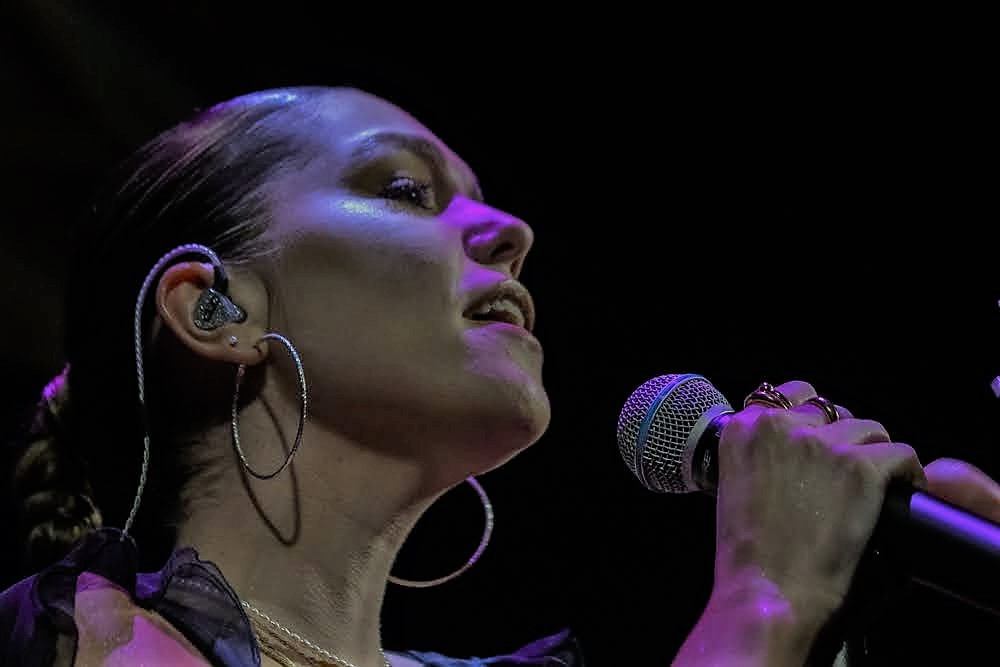 As a crowd gathered tightly around the stage following two opening sets, helicopters screamed overhead. A police pursuit of a stolen vehicle was being televised in what has become a daily ritual in the Los Angeles area. The fleeing driver sped right past the venue with wailing police vehicles in pursuit from all directions. The noisy distraction outside, however, did not deter from the magical performance of this fresh new pop singer hailing from the bay area. Relocated to Hollywood, this was the delayed debut of the performer's latest work. The talented young singer has a pleasing voice and a commanding stage presence similar to a young Dua Lipa style. But her music is all her own, with a compelling mix of musical genres and passion-laced lyrical songwriting. The singer was in constant motion from the moment when she took the stage, with a hypnotic, almost tantric-like rhythm about her.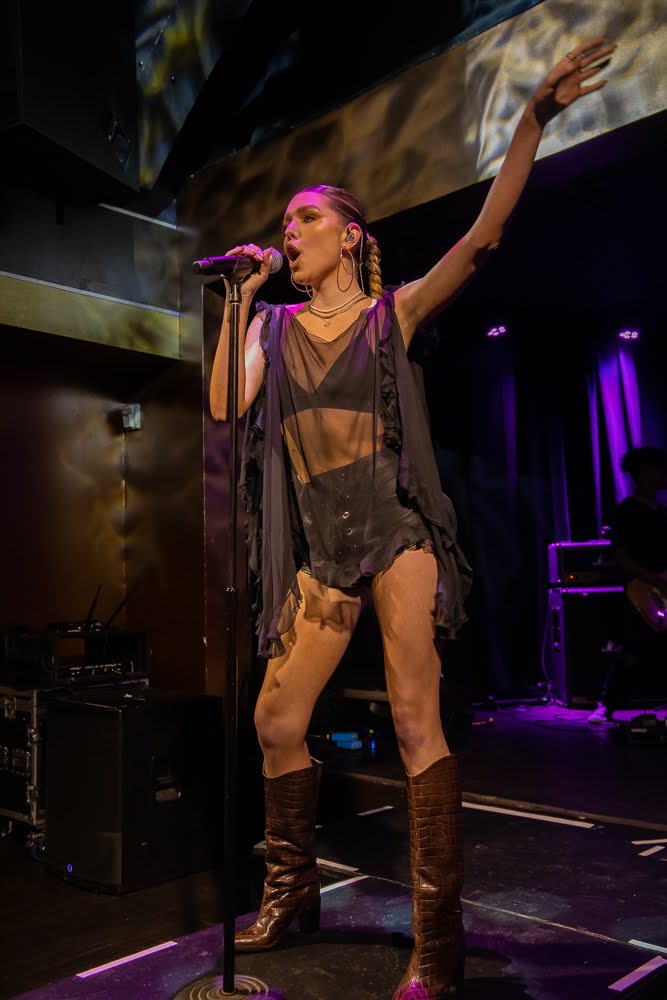 CLO seems as though she would be as comfortable singing with an EDM DJ at a massive outdoor music festival as she was onstage fronting her impressive four-piece rock band at the Federal Noho. Her band deserves special acknowledgment mixing funk, rock, and electronica into a heart-thumping superlative soundtrack. The four rockers in the band featured Jace Holmes-Floyd on dance-inducing keyboards, thunderous drummer Jawann Blanchey, a true funk meister on bass Clark Simms and extraordinary electric guitarist Brandon Ferguson. CLO led the band through a lightning set of six songs eliciting emphatic approval from the tightly packed crowd. The show ended with her hit single "Blackout," which can be seen in numerous remix versions online.
As the singer left the stage, the band brought an explosive jam to a crescendo at the end of the song. The audience was left screaming for more. It is a good bet they will hear a lot more from this talented newcomer in the pop world.
CLO has just released her latest music video for her recent single, "Real." The video is directed by Nikko Lamere, featuring CLO singing and dancing through the streets of Los Angeles.