The music and history of Michael Jackson is legendary to say the least. Everything that the King of Pop ever performed was gold. His hard work and dedication to his craft made him one of the greatest entertainers of all time. On this night, the Colorado Symphony led by conductor Brent Havens, set out to recreate the magic that this superstar crafted in their beautiful Boettcher Concert Hall in Denver. I decided to bring my 8 year old daughter because she is a huge fan, but that was also the age that I was when my parents brought me to my first concert. It was Michael Jackson on the Victory Tour at JFK Stadium in Philadelphia. I will never forget that memory. He was in the prime of his career and decided to perform with his brothers again.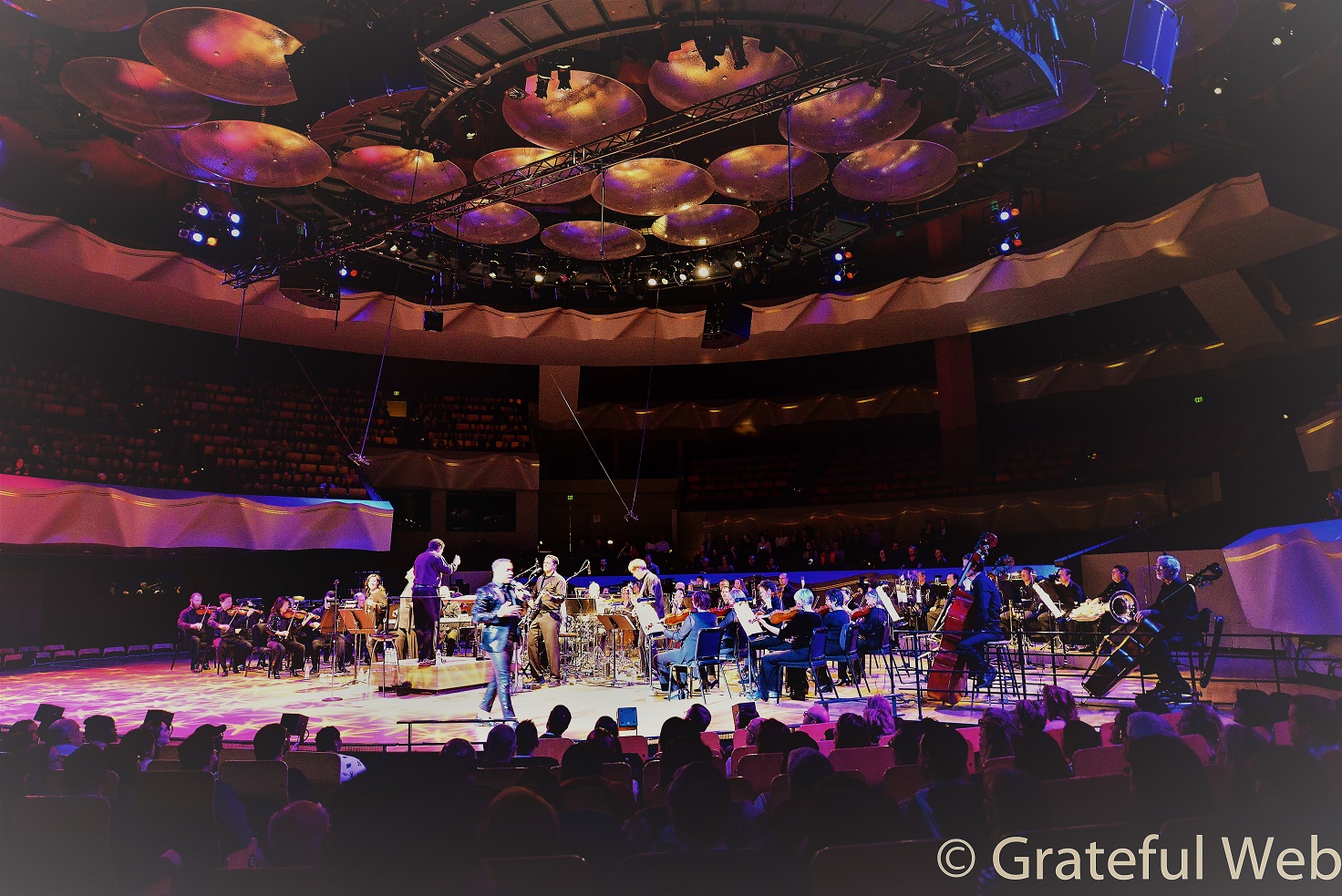 As we got to the theater, we could see that there were fans of all ages, colors, and religions. Jackson was a worldly musician with fans from all over the planet.  The bells of the theater rang their warning for everyone to get seated, and the talented symphony took their seats as well. Then, Berklee-trained arranger/conductor Brent Havens came out with a white glove on his conducting hand. Havens has written music for film, orchestras, and lots of television such as: ABC, CBS, commercials, ABC Family Channel Network, cartoons, and sports shows. He has also collaborated with the Doobie Brothers, and a plethora of renowned symphonies. On this night, he had his players prepared, and with that in strutted the star of the show, James Delisco.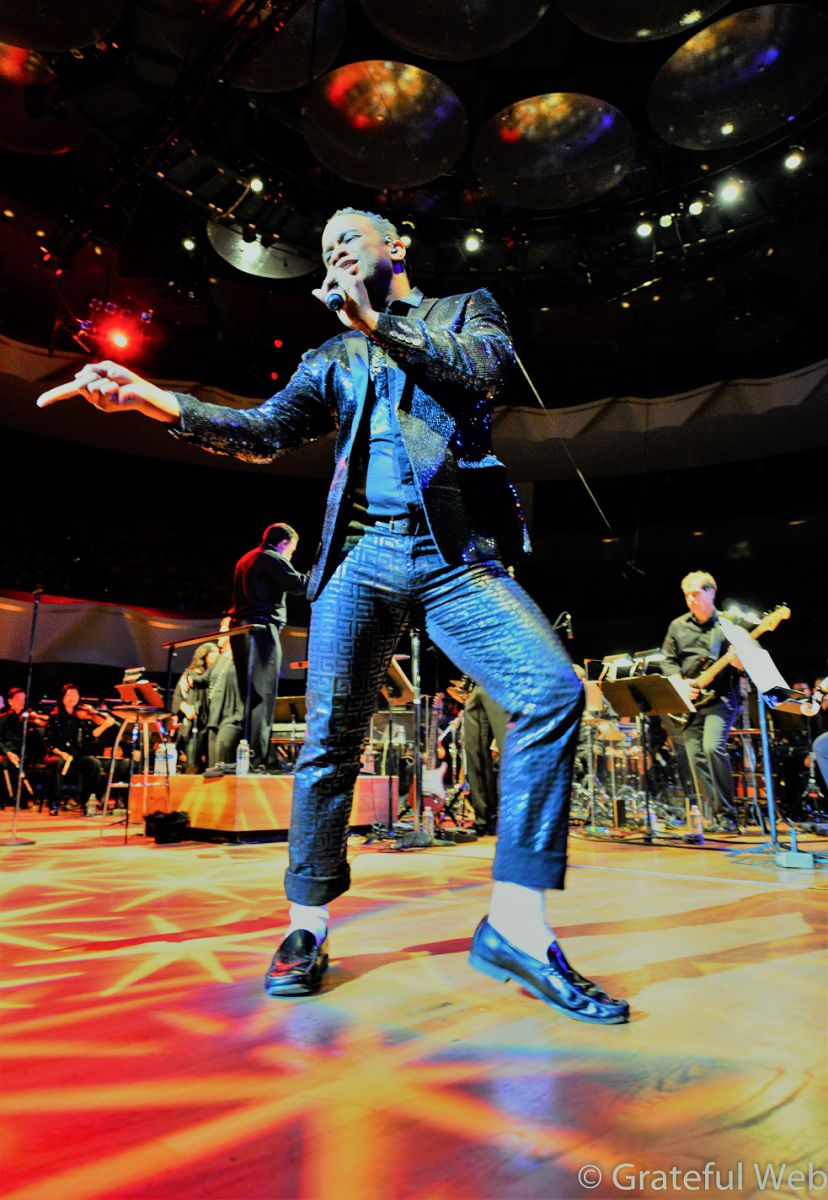 James Delisco was our Michael Jackson for the evening, and his zest for the stage was apparent immediately. He introduced himself as the winner of E! Network's reality TV series by his new title "The Entertainer" given to him by one of the all-time best entertainers, Wayne Newton.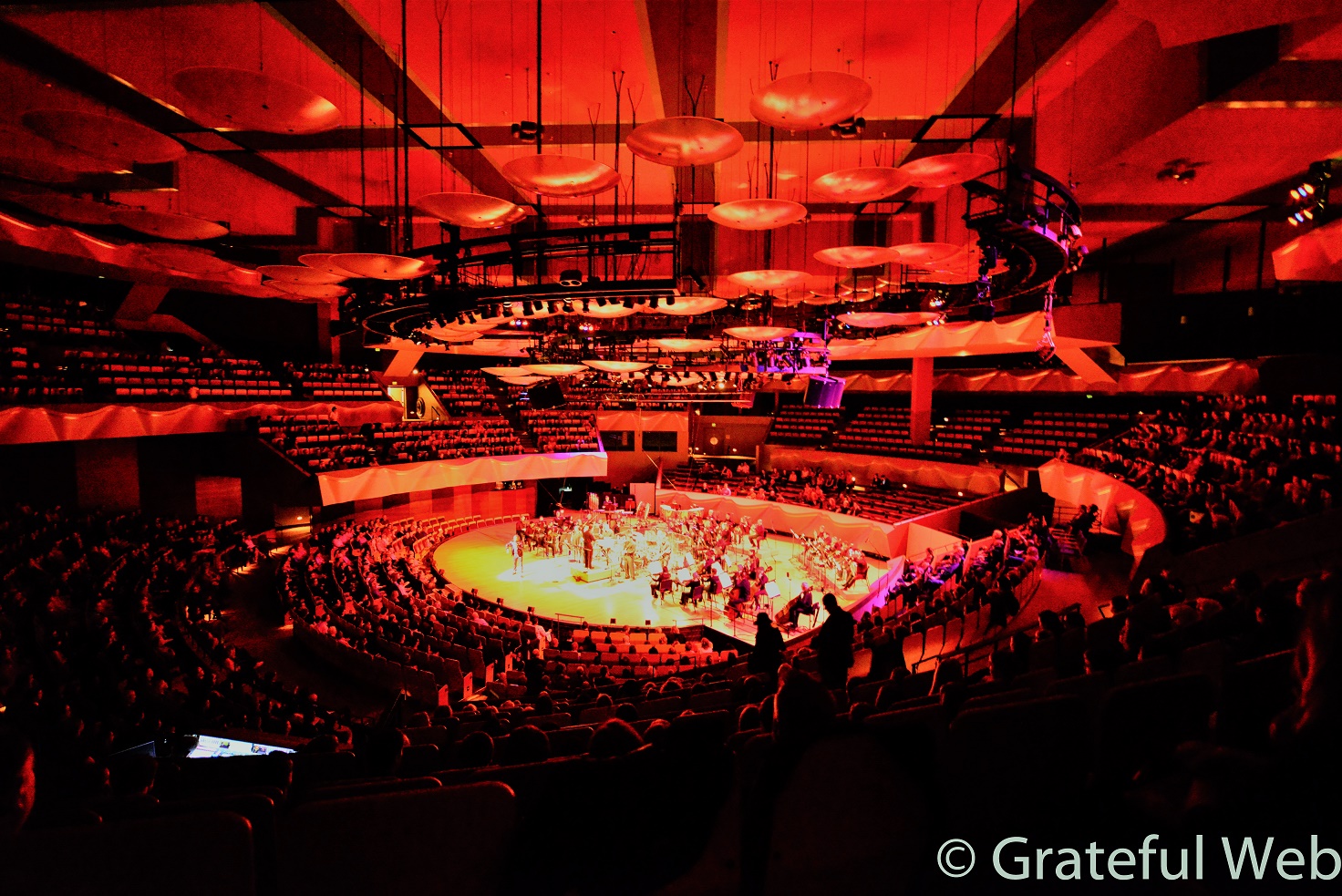 After, the musicians opened and exploded into my two favorite MJ songs, "Don't Stop 'Til You Get Enough" and "Rock With You." When that impressive and strong opening came to a close, Delisco gave a little introduction to the show and explained that they were going to start from the beginning with some Jackson Five pieces. After a rocky singing start in "Ben," Delisco came back with "Human Nature" with support from two of the female backup singers. Then, it was back to the Jackson Five with "ABC" and "One More Chance." Everyone seemed to have warmed up and hit their stride when they ended the set with "The Way You Make Me Feel, "She's Out of My Life," and the classic "Billie Jean," which included that great bass line by Daniel Clemens and the traditional popping dance moves and the moon walk.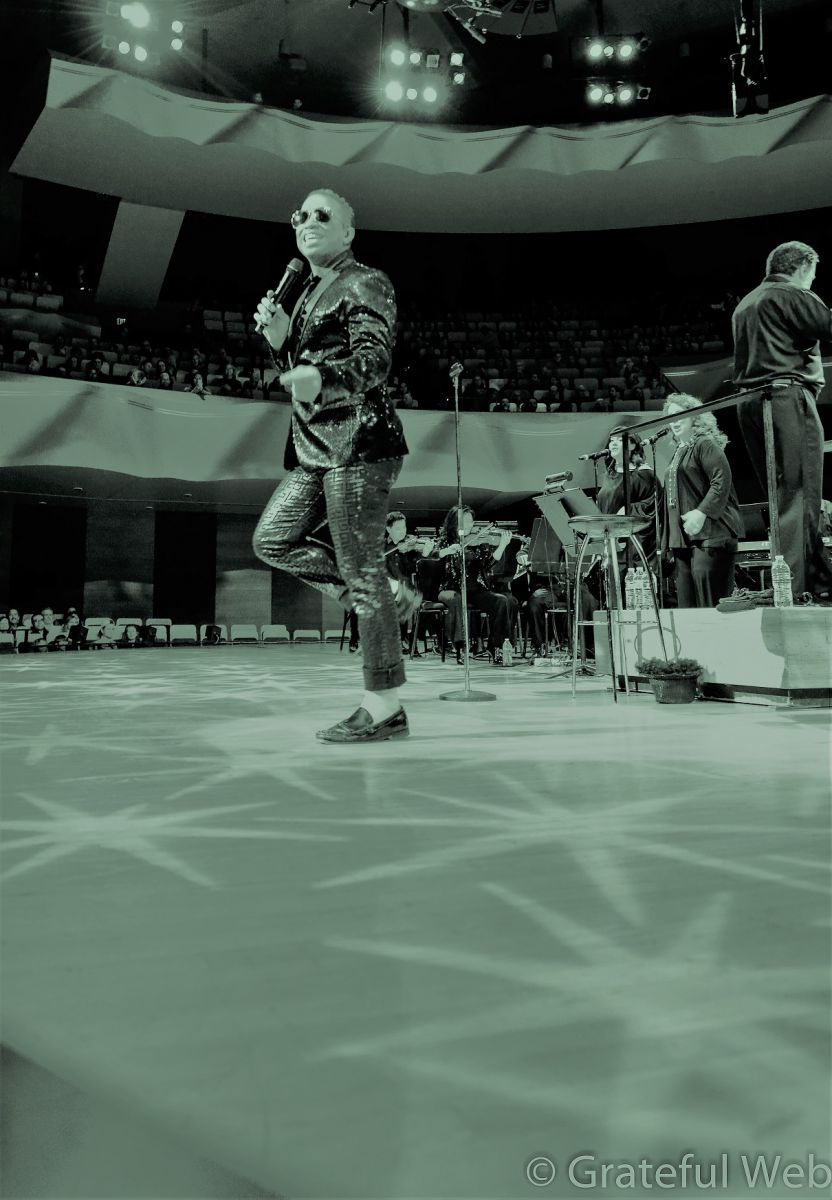 After set break, and an outfit change Delisco delivered a fun filled "Smooth Criminal," and the orchestra sounded regal and extremely tuned in for this track. Windborne's newest show was sounding spectacular.  They all went back to the Jackson Five again for the next song, "I'll Be There." Then, back-up singer extraordinaire Felicia Barton came to the forefront of the stage for the 1987 duet originally performed with Siedah Garrett, "I Just Can't Stop Loving You." She was discovered on the eighth season of American Idol and has recently joined Warner-Chappell Music and Pulse Recording as a songwriter for Demi Lovato and Lea Michele. Most recently she has sung background on Dancing With the Stars and released her EP called "Lost Words." Her singing in this song was mighty and dominant. Delisco introduced her after remarking on how Michael Jackson actually wanted Whitney Houston to sing this with him, but her tour restricted her from doing so. Delisco has experience at a Michael Jackson concert as well. He even met him at a performance in his hometown of Jacksonville, FL.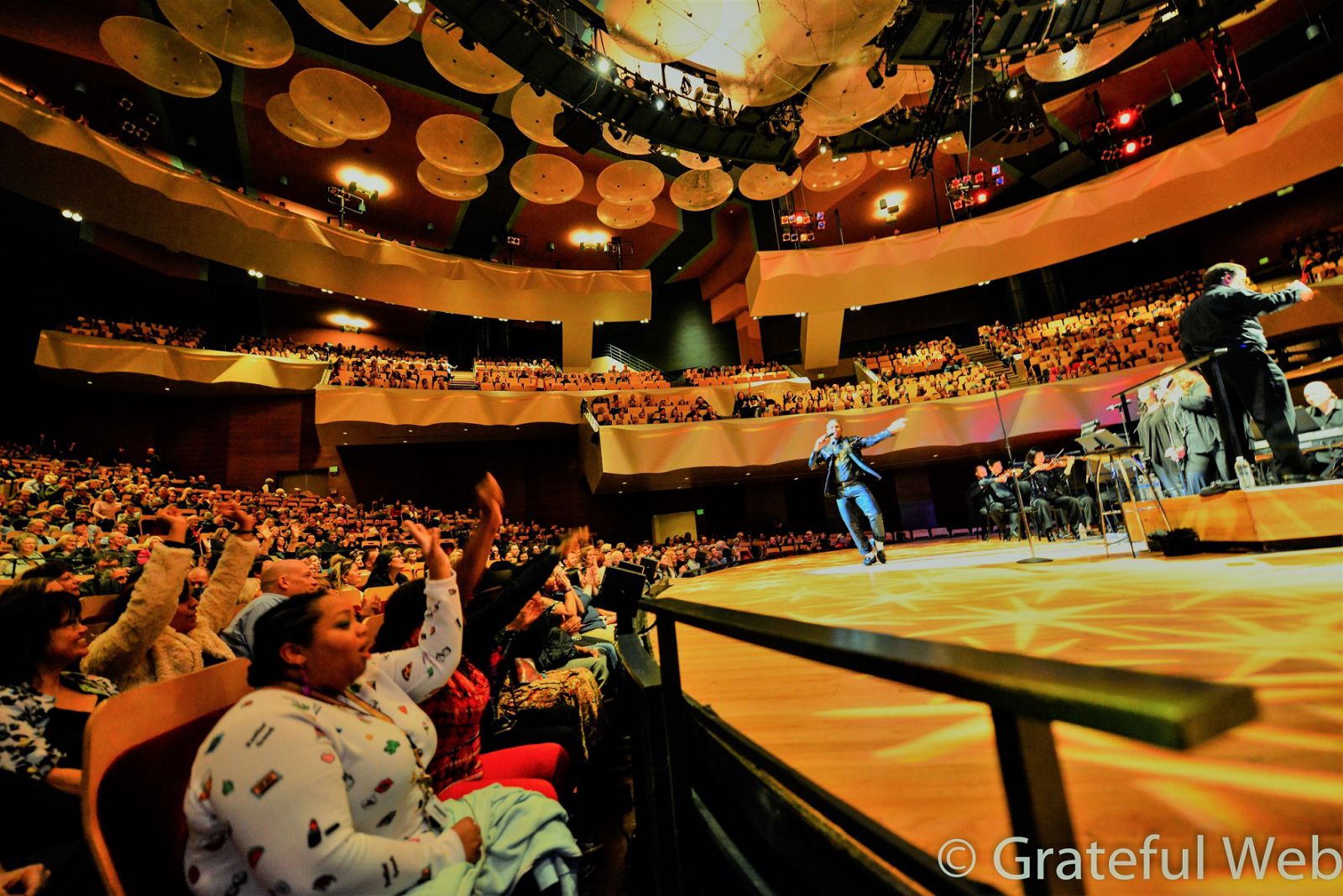 The rest of the show was super enthusiastic. After "Bad," with the onerous Eddie Van Halen solo nailed by guitarist George Cintron, the symphony carried the crowd into the exquisite rendition of "Earth Song." That was probably the song I was most interested in hearing an symphony perform. The song is majestic, and with all of the vocals and instruments on this piece, it sounded classy and resplendent.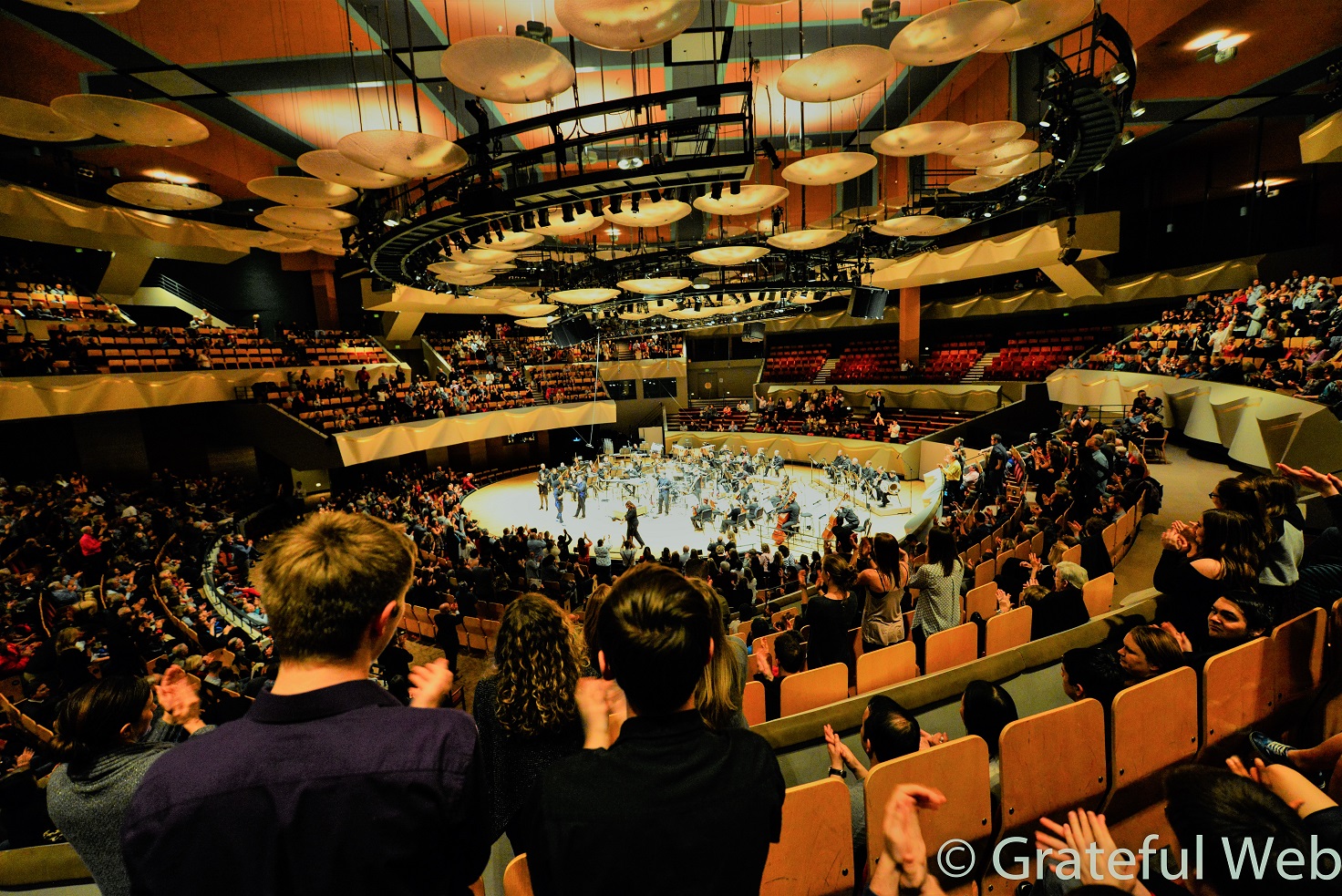 "Man in the Mirror," "PYT," and "Beat It," were blazing and brilliant, but it was the extended version of the encore that included many audiences members and all of the children in the audience. Delisco and Barton played out the introduction of the chilling anthem of the 80's, "Thriller." During this spine-chilling song, Delisco asked all of the children to come to the stage to all show their best Michael Jackson moves. It was adorable watching all of these children doing their best to mimic the greatest dancer of all time. Delisco earned his title of Mr. Entertainer, and even conductor Brent Havens had respectable words to say about him. He said, "James has that rare combination of a fabulous voice, athletic dance moves, and audience sensitivity where he understands what the audience is looking for and needs from the performers on stage. And he delivers" This was a specialized and extraordinary event to attend, and I am grateful to have had the chance to bring my daughter to see a recreation of the music of one of our heroes.