River Edge Park in Aurora, IL hosted a beautiful evening of Dark Star Orchestra on 6/24 '17. While Chicagoland eagerly awaits the upcoming Dead & Co shows at Wrigley Field next weekend, a metro train ride out to the burbs provided 1500 guests a way to chill out by the mighty Fox River. It was a grateful evening of sentimental tunes played out with perfect 70-degree weather.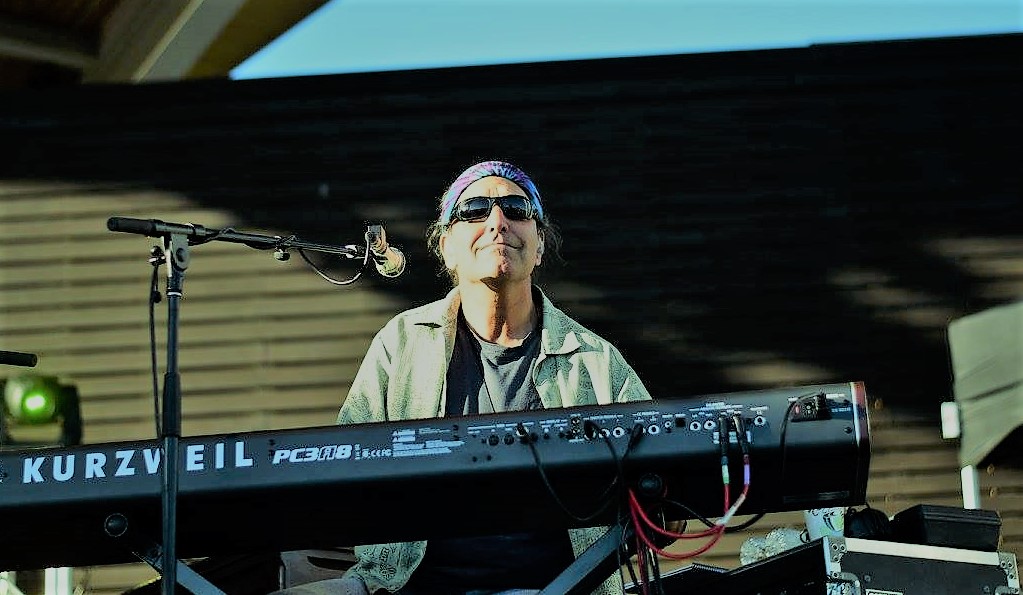 This was the first time DSO has played River Edge Aurora. It was also the first show DSO has played since losing their tour manager Matt Reynolds. Earlier in the month of June, DSO released this statement, "Our ship of fools now sails without a captain, our guiding light extinguished, the weight of our loss - an anchor to this darkness."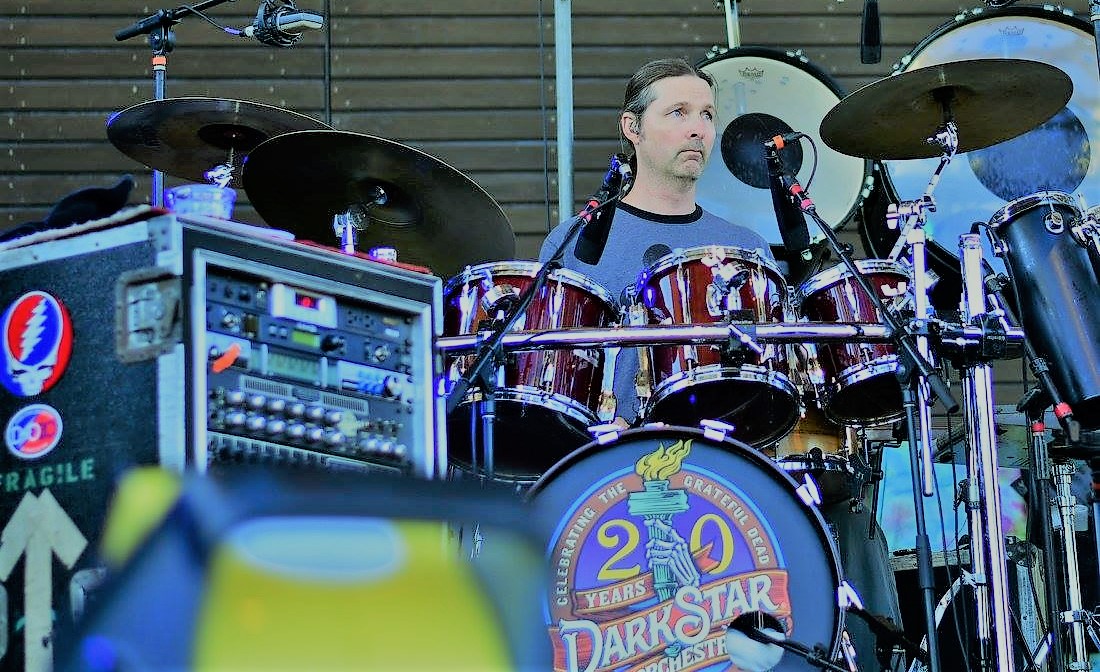 Matt Reynolds the tour mystic was alive in spirit as the blessings of the evening were flowing next to the river. The wheel was turning and it could not slow down. DSO is bound to cover just a little more ground. Their selection of 8/13/87 Red Rocks Amphitheatre included certain covers that spoke to the crowd and certainly impressed the new venue.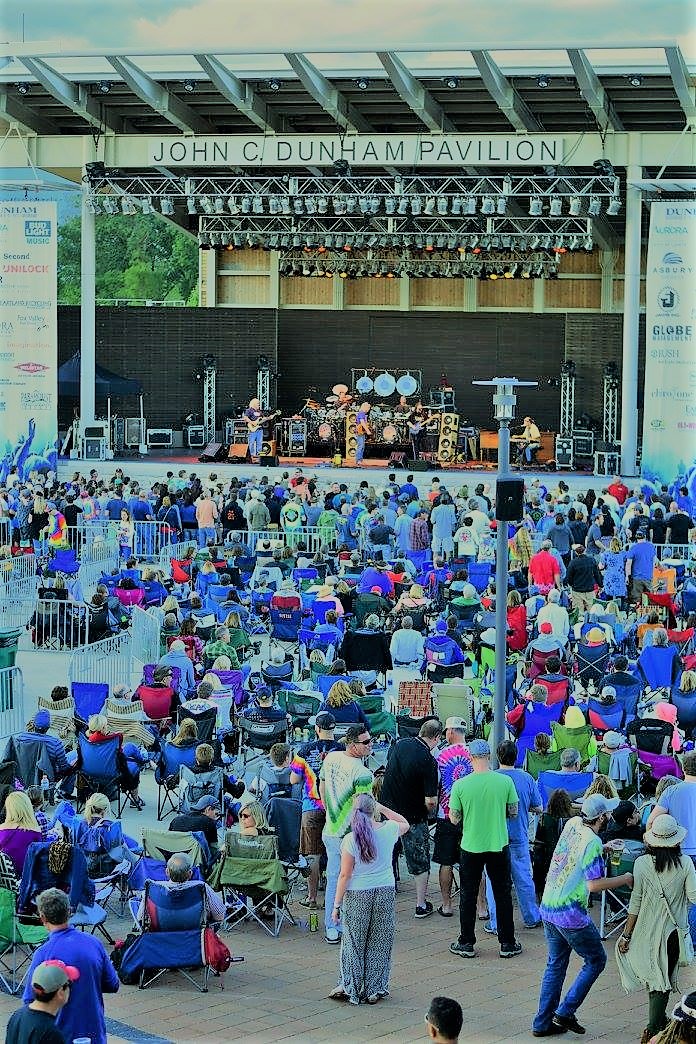 Throughout the crowd, rambles of what show they had chosen turned into certain insistences that it was 80's Dead. There were some groans but soon after- with the way DSO performed - the groans turned into giggles and grins. The setlist was perfect for the occasion.
Big Boss Man
Jack Straw
Row Jimmy
It's All Over Now
Loser
Cassidy
Far From Me
Box of Rain
--
Uncle John's Band
Estimated Prophet
He's Gone
Jam
Drums
Jam
The Wheel
Gimme Some Lovin
Stella Blue
Throwing Stones
Not Fade Away
E: Not Fade Away
Touch of Gray
Knocking on Heaven's Door
With an encore like that, it is easy to see why the band picked this show to recreate. From the minute they ripped into Loser, they had the audience's attention. The crowd reached a fever pitch and settled down easy with the second set's Estimated Prophet>He's Gone. The vocals took the crowd to the moon. When they came out of alien planets with Drums and went into the Wheel, there was no more talk of 80's Dead. It was just bliss by the river with beautiful stars out on display.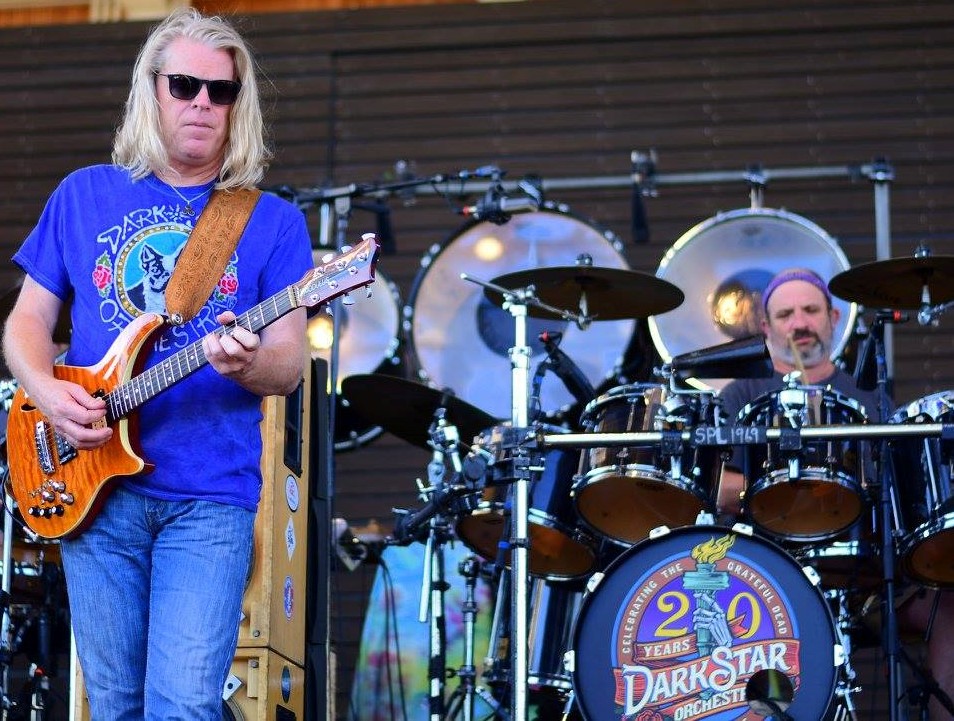 Rob Eaton thanked the crowd and said, "We love this venue! We hope to come back every year." The crowd agreed. It was a beautiful baptism to begin again. Such a long long time to be gone and a short time to be there...