Devon Allman and Donavon Frankenreiter have set a new Guinness World Record! They performed fifty live concerts in all fifty states in forty-nine days. Allman and Frankenreiter are no strangers to working hard and making people happy. Both men are workhorses in the entertainment industry and this achievement has cemented their ambitious work ethic into the history books forever. If you think about the logistical challenges an endeavor like this brings to the table, one can only imagine the time and effort that went into the journey.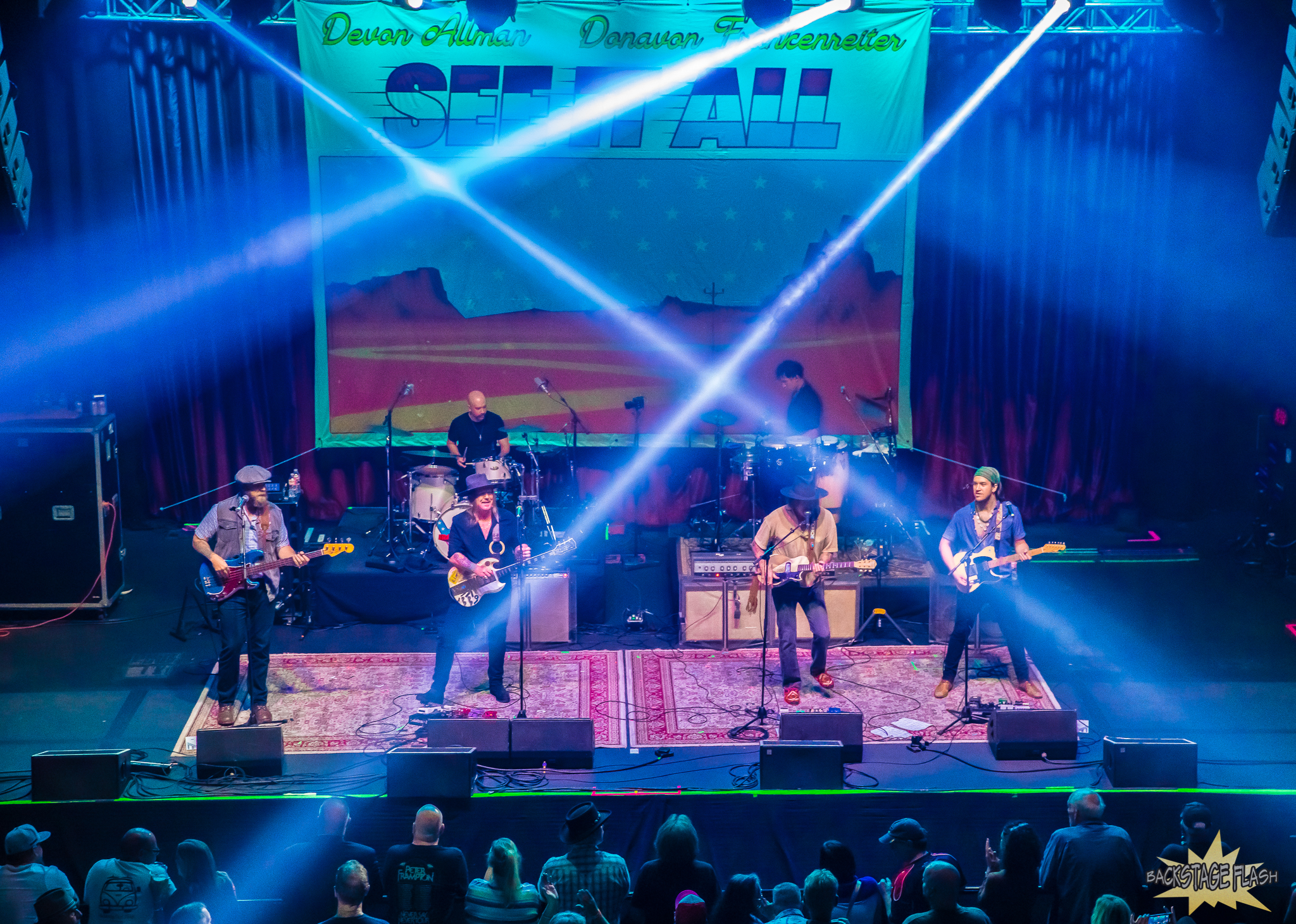 This magical musical extravaganza on stage and behind the scenes deserves recognition and bragging rights forever. Usually, a touring band will have a select number of days off while on the road and the tour routing oftentimes includes multiple shows in the same state. These boys weren't having any of that as they navigated their way across the United States on a mission and now that mission has come to fruition. Allman on guitar and vocals and Frankenreiter also on guitar and vocals played material from both of their catalogs of music. They assembled a great band with obviously a lot of stamina to bring along on the expedition. Jackson Stokes on guitar, John Lum on drums, Matt Grundy on bass, and David Gomez on percussion and saxophone added their incredible talents and creativity to the mix.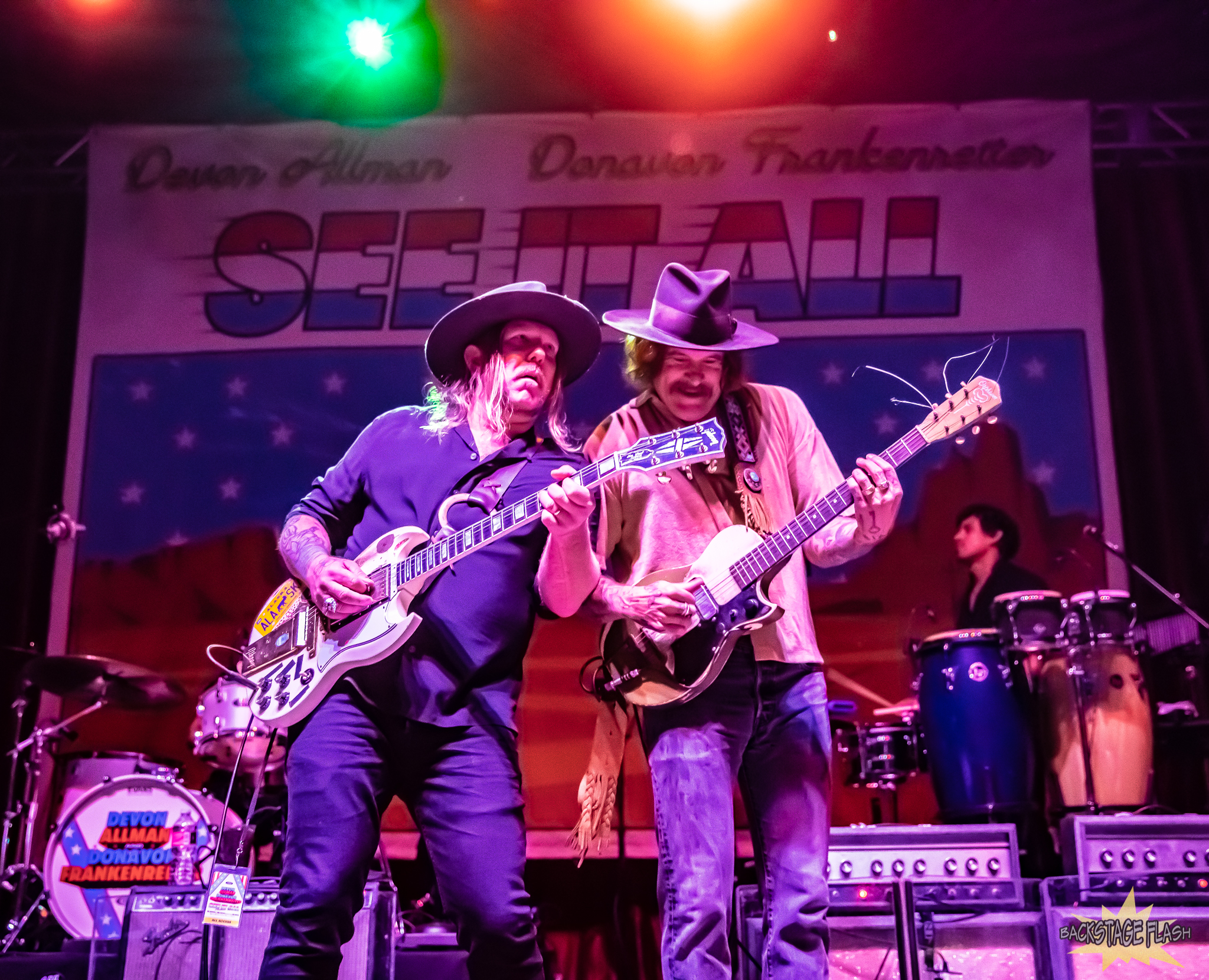 All of the aforementioned musicians have their own musical projects going on and have been in the industry for a very long time touring and recording music. Each musician has a history with Allman and when Allman set forward the idea of the world record attempt no one batted an eye about being part of his surreal concept that had been on his mind for quite some time. So off they went starting in Annapolis, Maryland, and Bethlehem, Pennsylvania on August 5th, 2023 getting the double state day done right out of the gate. From there the whirlwind of travel was upon them like no other time in their lives. To look at where they started the miles they have traveled and the faces they melted along the way is mind-blowing in many ways.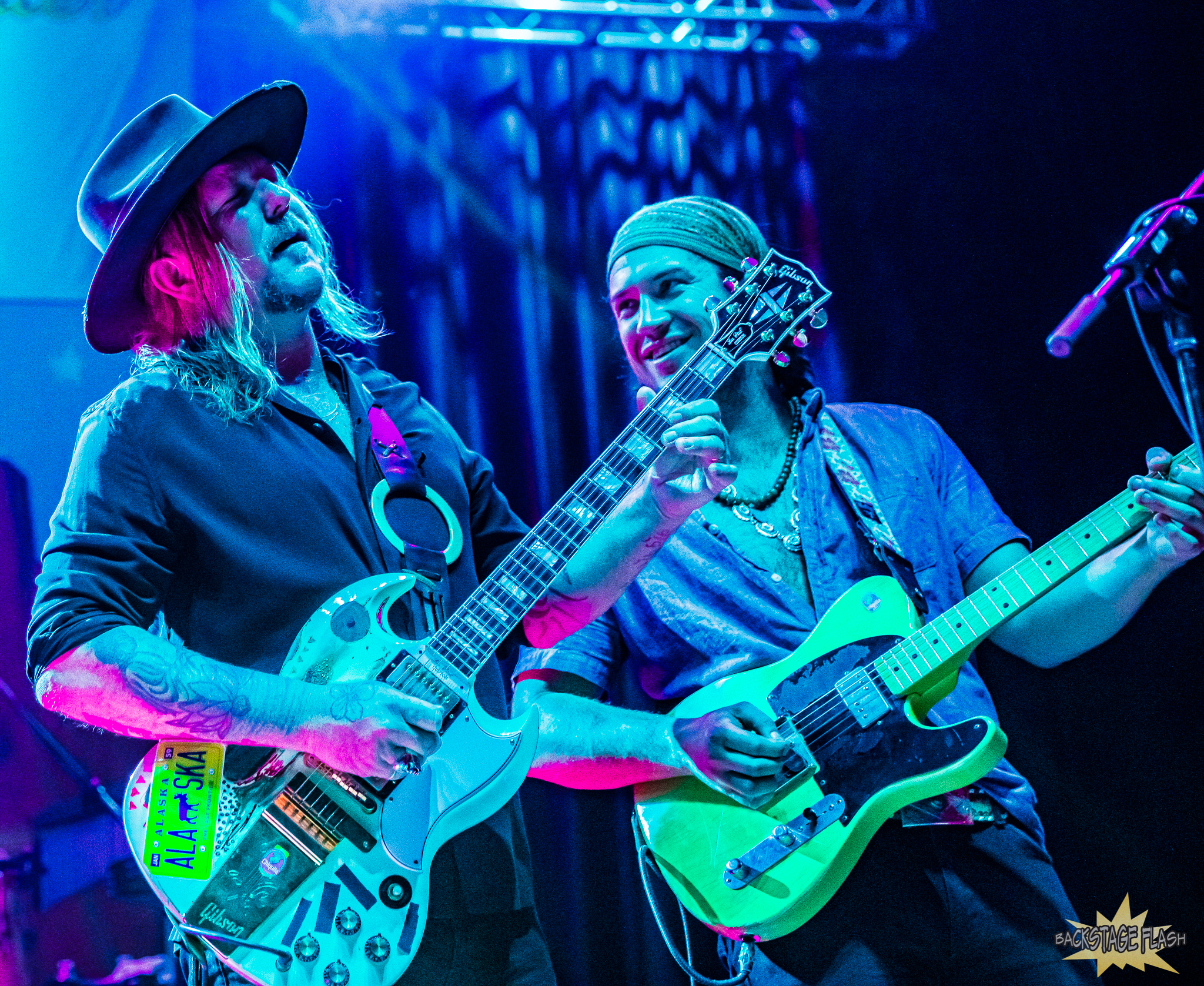 Grateful Web was fortunate to catch up with Jackson Stokes and the hardest-working tour manager in the business Martin Lewis last night in Las Vegas. They both said a tour like this obviously presents challenges and rewards. The rewards outweigh the challenges by far. The biggest challenge is getting enough sleep with the travel schedule to be in fifty states in forty-nine days. The band was flying to Hawaii just a handful of hours after Las Vegas to play show #49 then from there to Los Angeles for the final show and claiming the world record.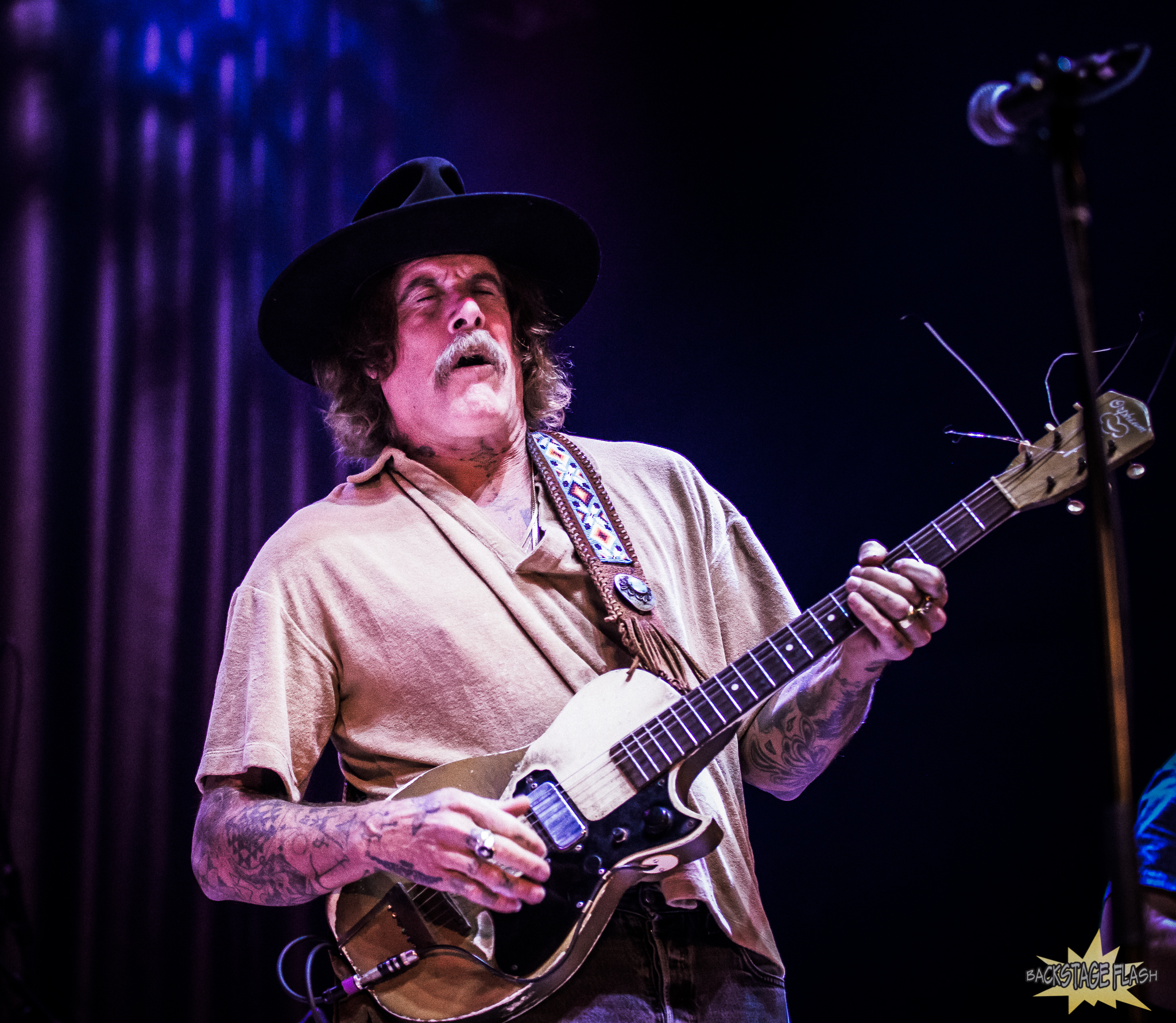 Jackson Stokes has been playing with Allman for a handful of years on various projects including the annual Allman Family Revival that began in 2017. He is also on Allman's record label Create Records and his sophomore EP titled "Passengers" will be released on October 13th, 2023. Luther Dickinson and Devon Allman co-produced the new record. Along with the new music comes a new tour for Stokes beginning in Charleston, South Carolina on October 26th. Best of luck to Jackson and his band out there ripping it up. In addition to playing guitar with Allman and Frankenreiter Stokes was pulling double duty on the "See It All Tour" opening the shows solo. Tour dates for the upcoming tour are included here - https://jacksonstokes.com/tour/.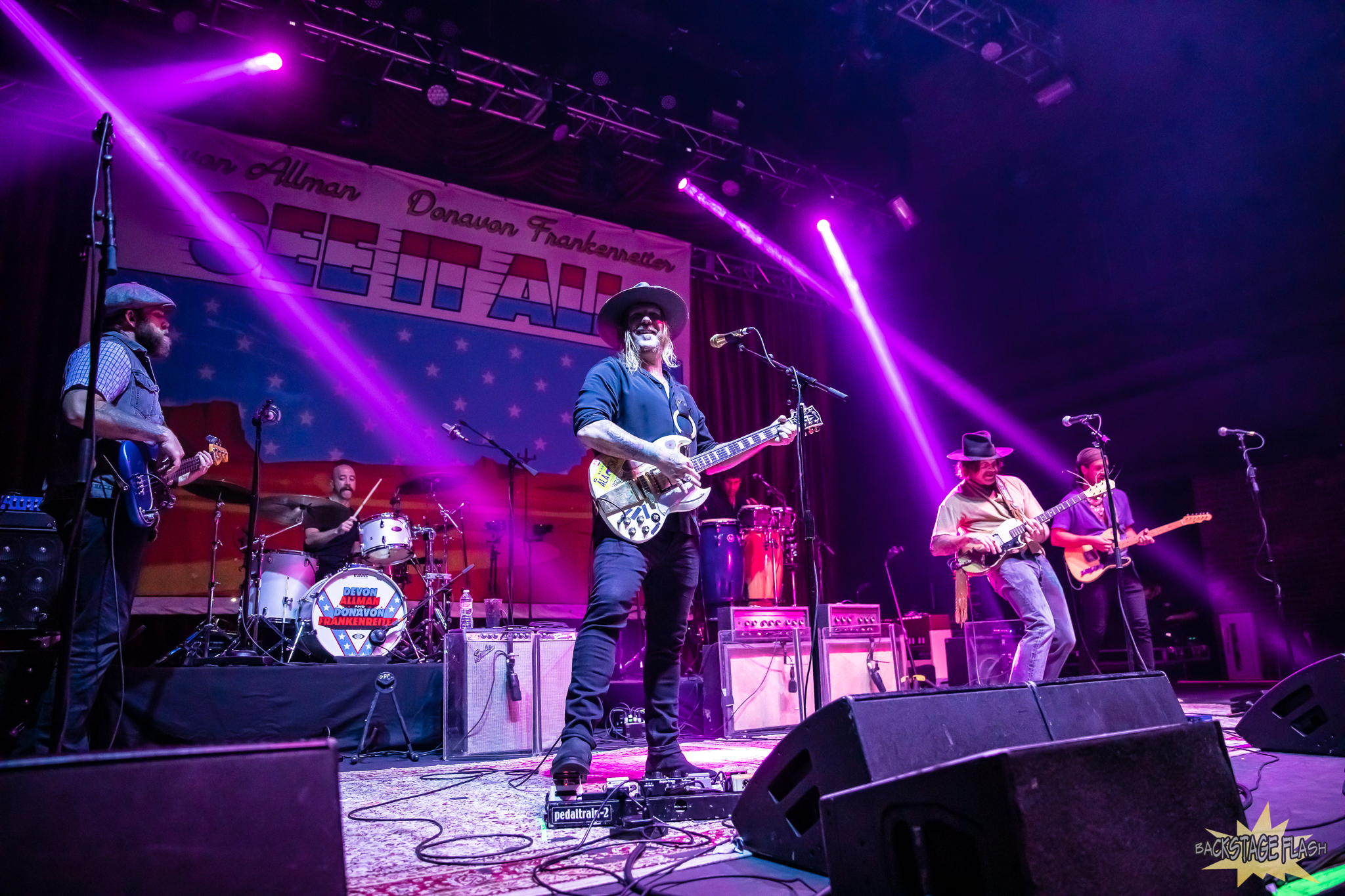 The show in Las Vegas was nothing short of extraordinary. Allman, Frankenreiter, and Stokes are a powerful front-line of guitar players. Each of them had their own style, tone, and stage presence that came from years of playing live shows. It felt like a freight train of power as they traded back and forth from rhythm to lead guitar parts, each displaying great technical skills and straight-ahead rock and roll riffs that could peel paint from the walls. I mean powerful riffs that bite into your soul and awaken your senses to another level of euphoria.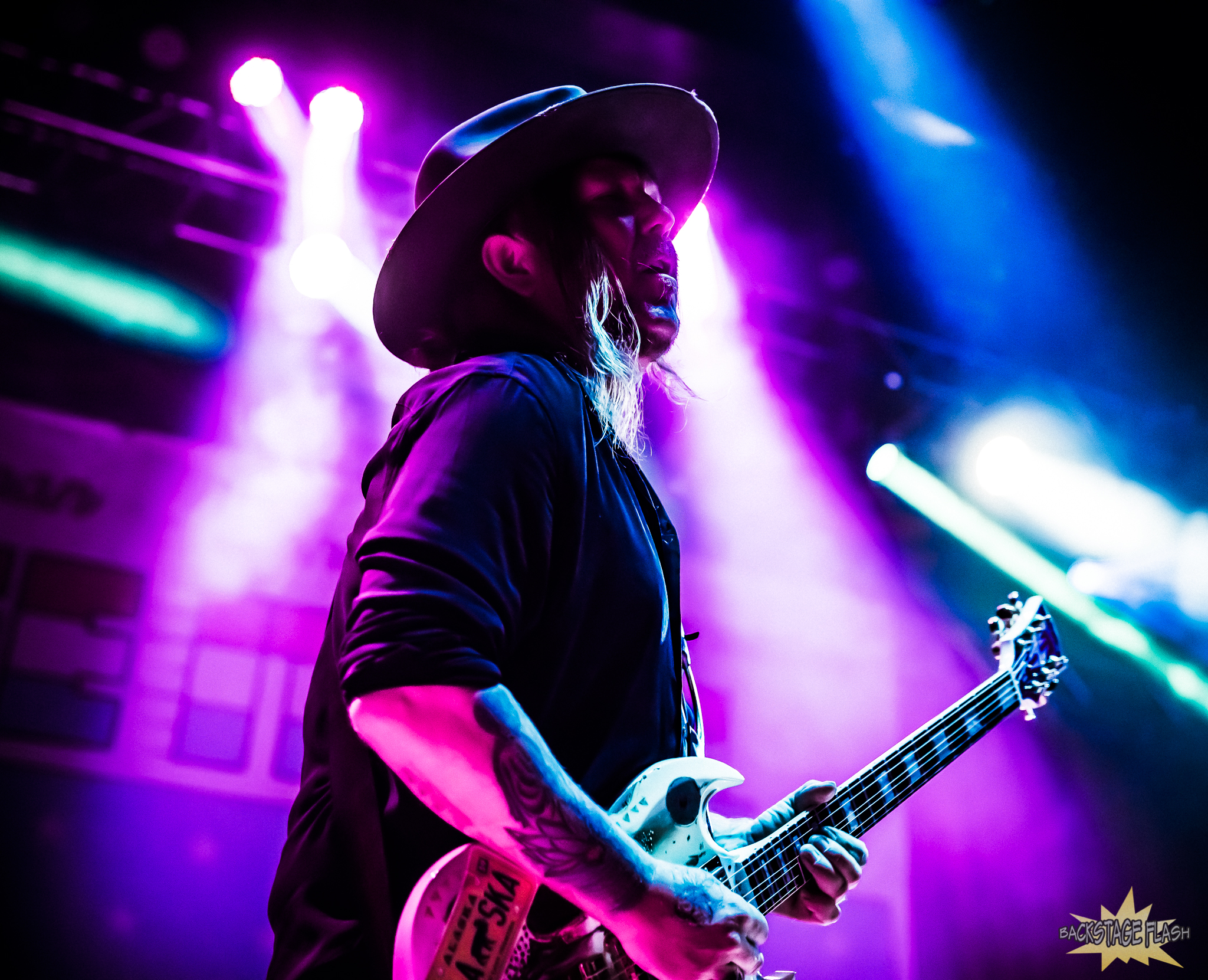 The rhythm section of Lum on drums, Grundy on bass, and Gomez on percussion and saxophone was rock solid. These three are the heartbeat, the backbone, and the glue that kept the train smoothly rolling along the tracks and into unknown territories as there was great improvisational skilling being displayed by everyone. The band played Allman and Frankenreiter tunes as well as some they co-wrote. The funky hard-hitting arrangements were like a wall of sound with no solid lines, just passing lanes for the songs to weave in and out of on an endless road of exploration. The band sounded so tight and so comfortable on stage, and even more importantly their friendships shined through with great adoration and love for one another and what they do.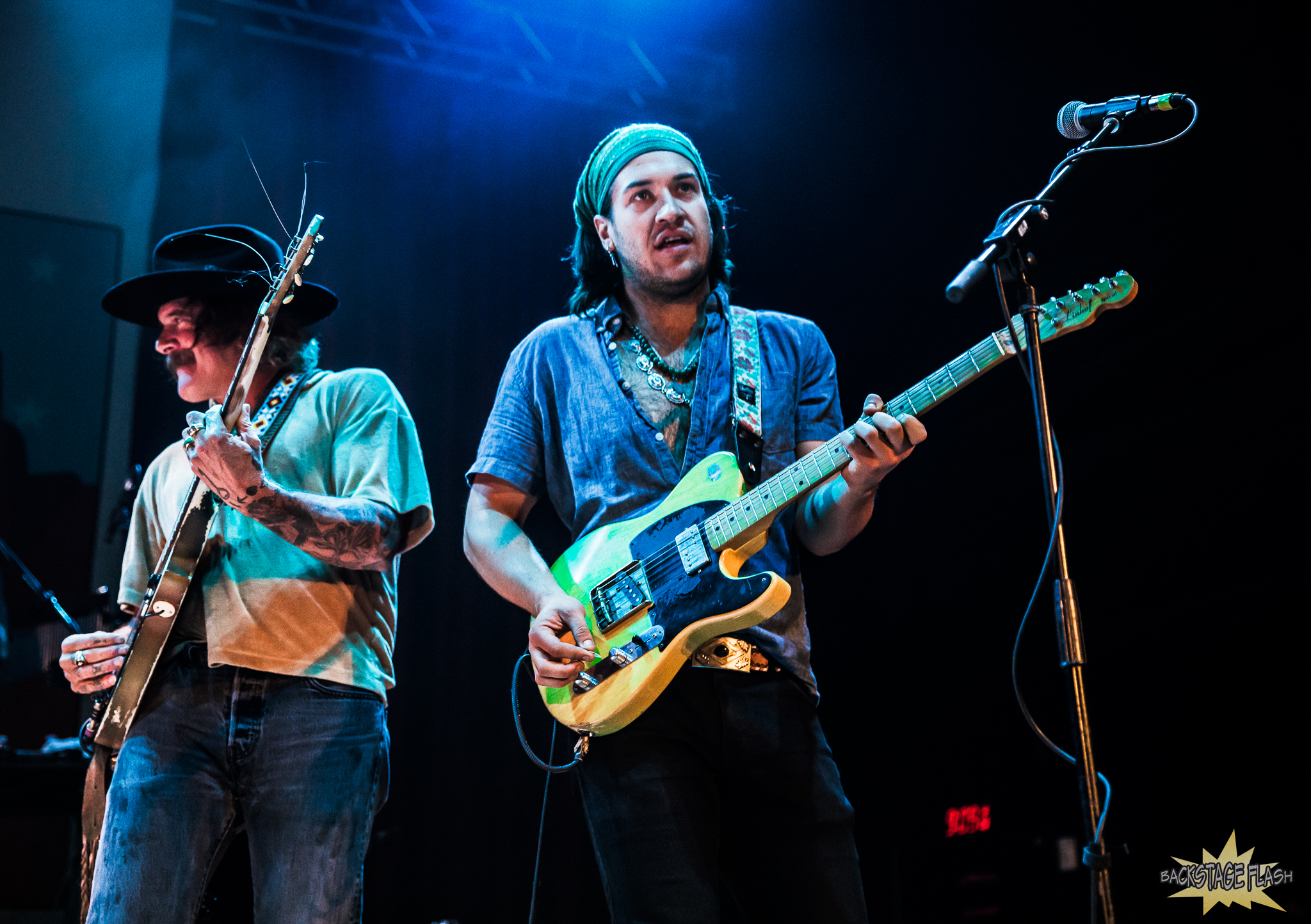 Final stop Los Angeles, California, September 22nd, 2023 the band performed the world record show at the Beachlife Ranch Festival in Redondo Beach, California. What a whirlwind of excitement for the band and fans. A new world record was set and a remarkable feat of ambition and stamina was displayed by everyone involved. Congratulations to Devon, Donavon, Jackson, Matt, John, David, Martin, Rueben, and the rest of the behind-the-scenes team for pulling off this incredible endeavor. You all deserve a trip to Disneyland!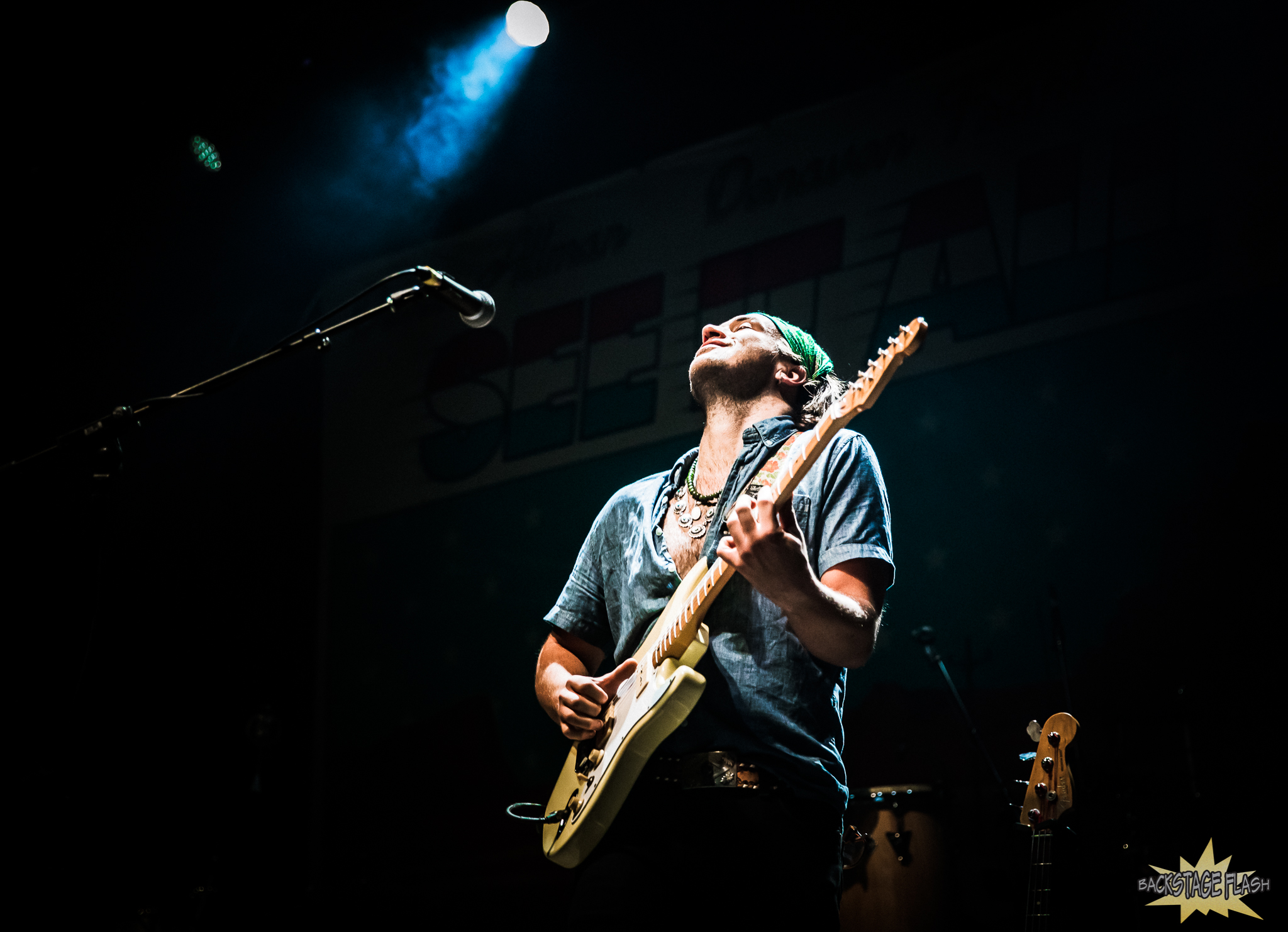 Personally, I was honored to be a part of this journey contributing my photos and words. Backstage Flash