Ben Harper & the Innocent Criminals and Michael Franti & Spearhead provided a compelling musical double finale on September 23 at the 10th Anniversary Farm-to-Fork Festival in downtown Sacramento, Calif.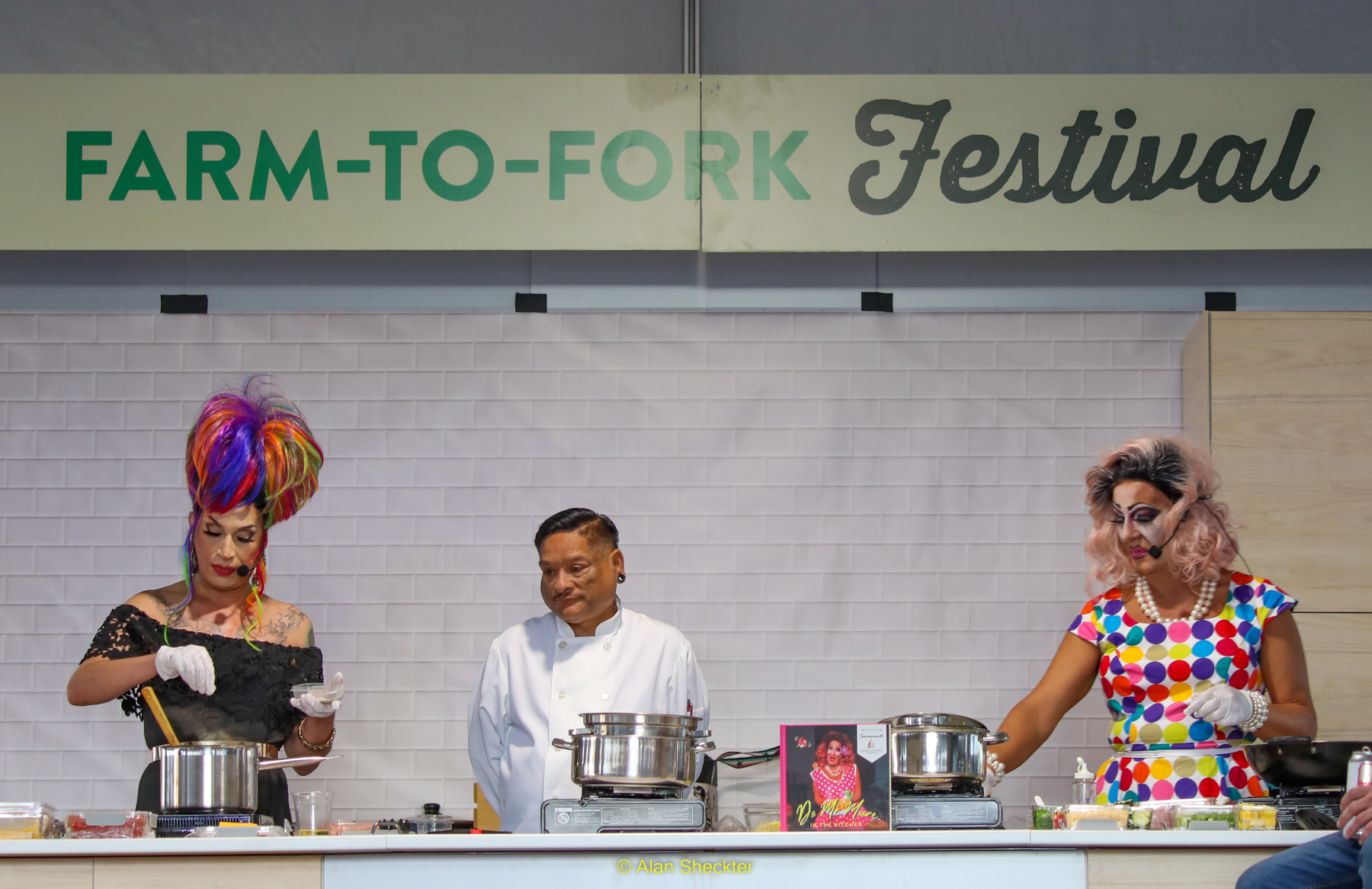 A "celebration of the people who are bringing delicious food and drinks to our tables every day," the food/music/culinary-experience Farm-to-Form street festival celebrates California's San Joaquin Valley, which produces 25% of the nation's food, including 40% of the country's fruits, nuts and other table foods, according to the U.S Geological Services. The fest, which is free to attend and takes place along the 13-block Capitol Mall, with the State Capitol on one end and the Tower Bridge across the Sacramento River at the other end, attracted an estimated 125,000 attendees this year over two days, according to the Sacramento Bee. Indie pop band Cannons headlined the music itinerary on September 22.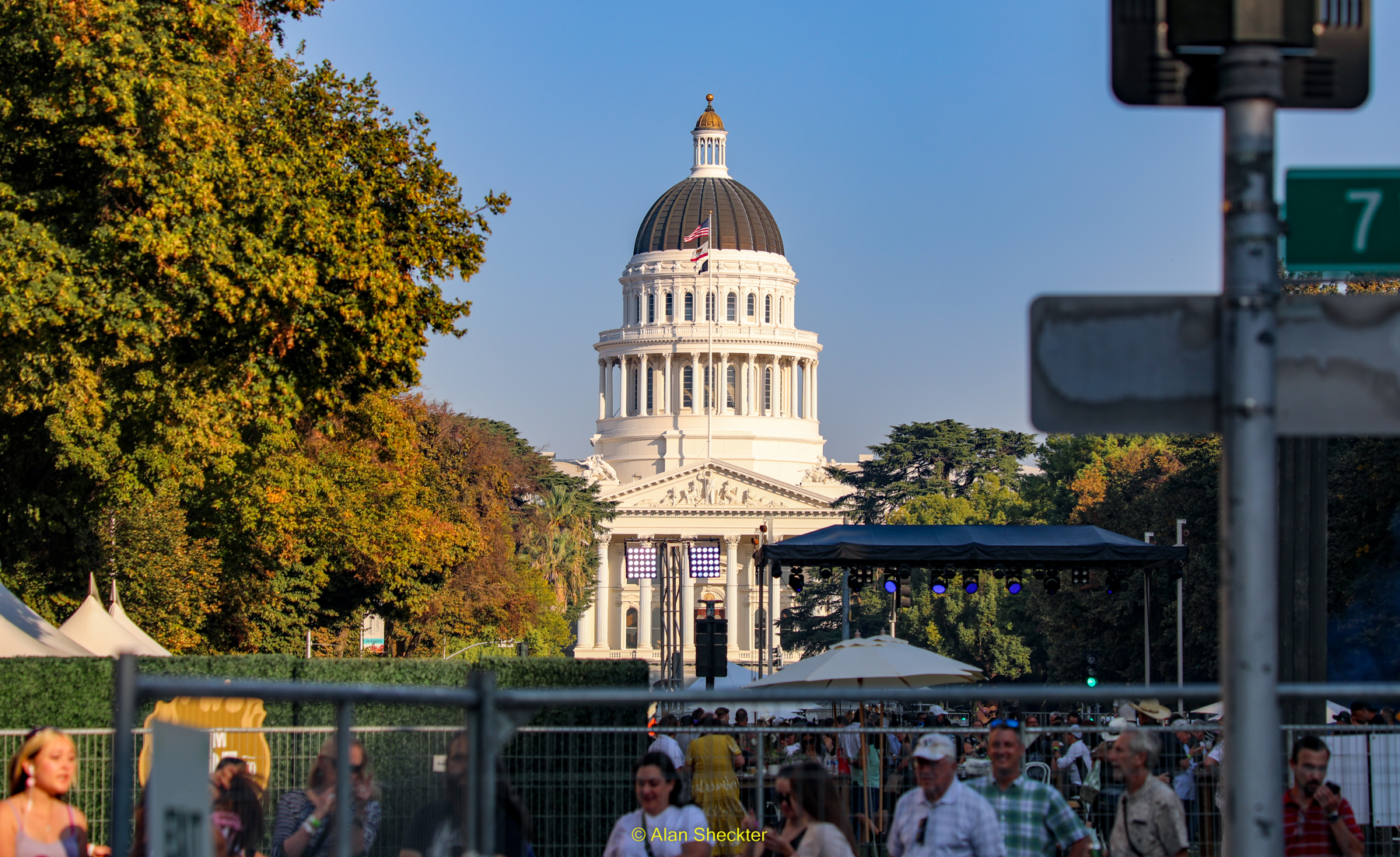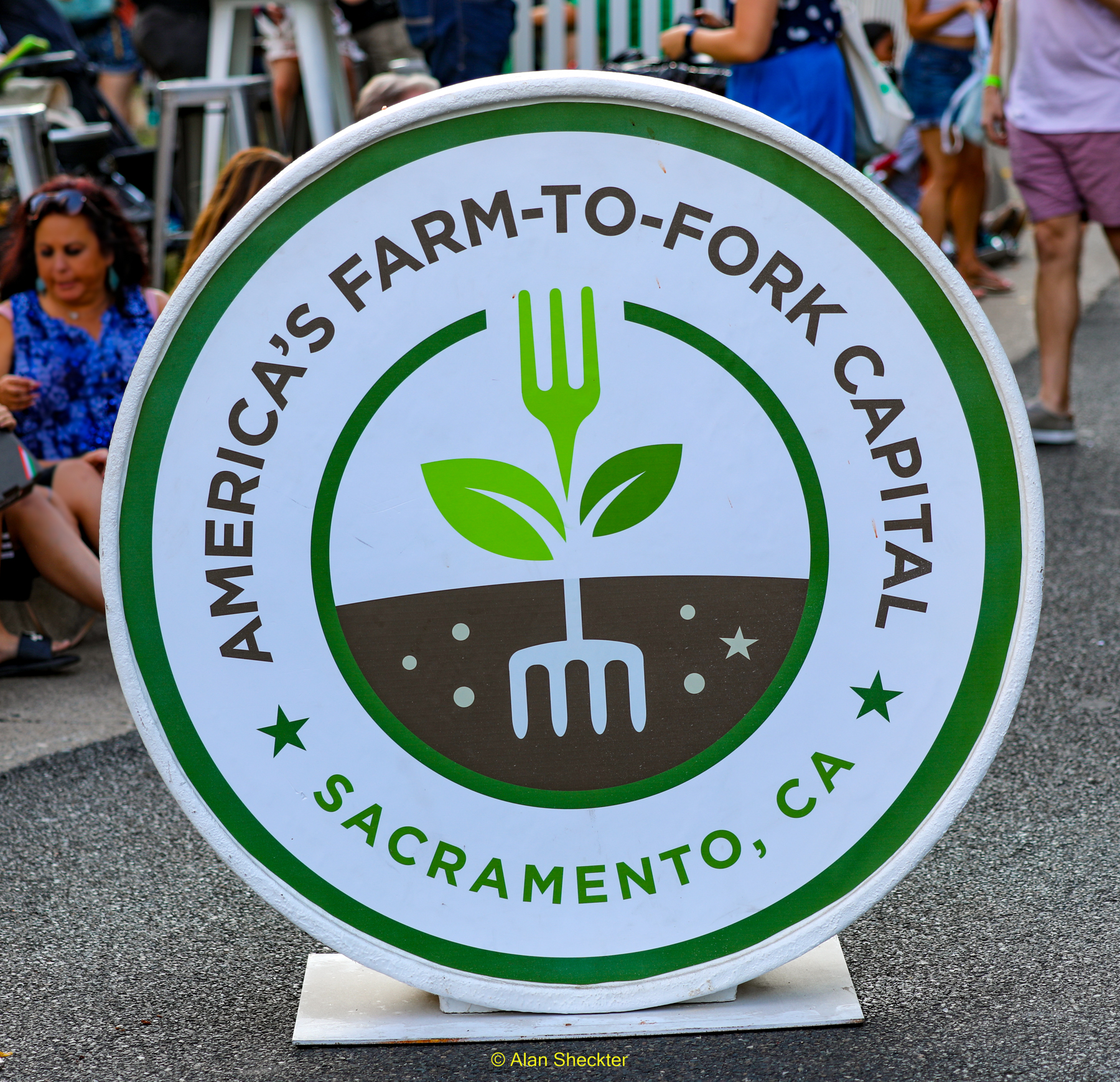 While a large percentage of attendees were not there specifically for the music, or were content listening from afar while strolling about and visiting the hundreds of food/artisan booths and food demonstrations, thousands of onlookers did gather 'round the main stage for Harper and Franti and their accompanists.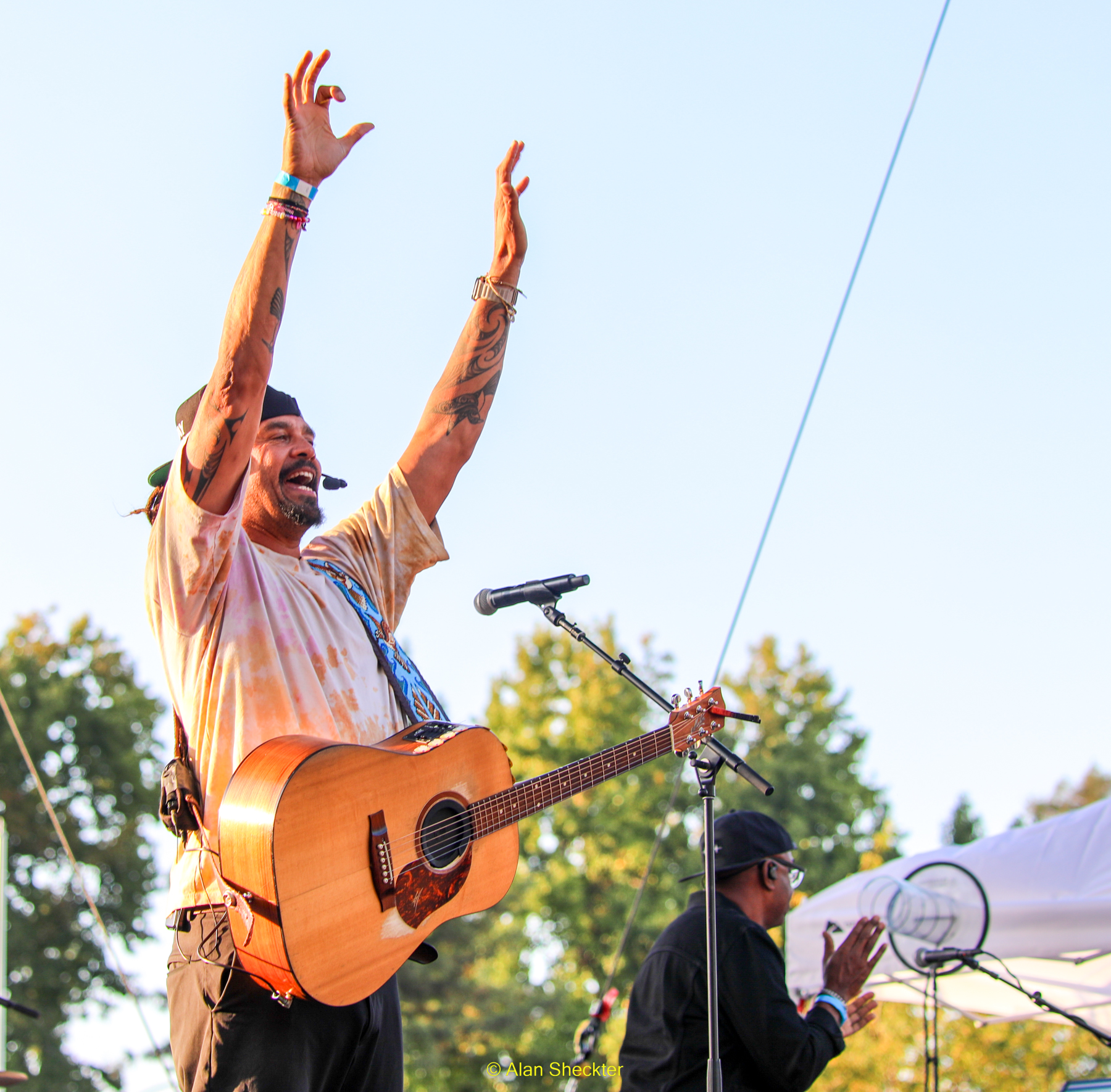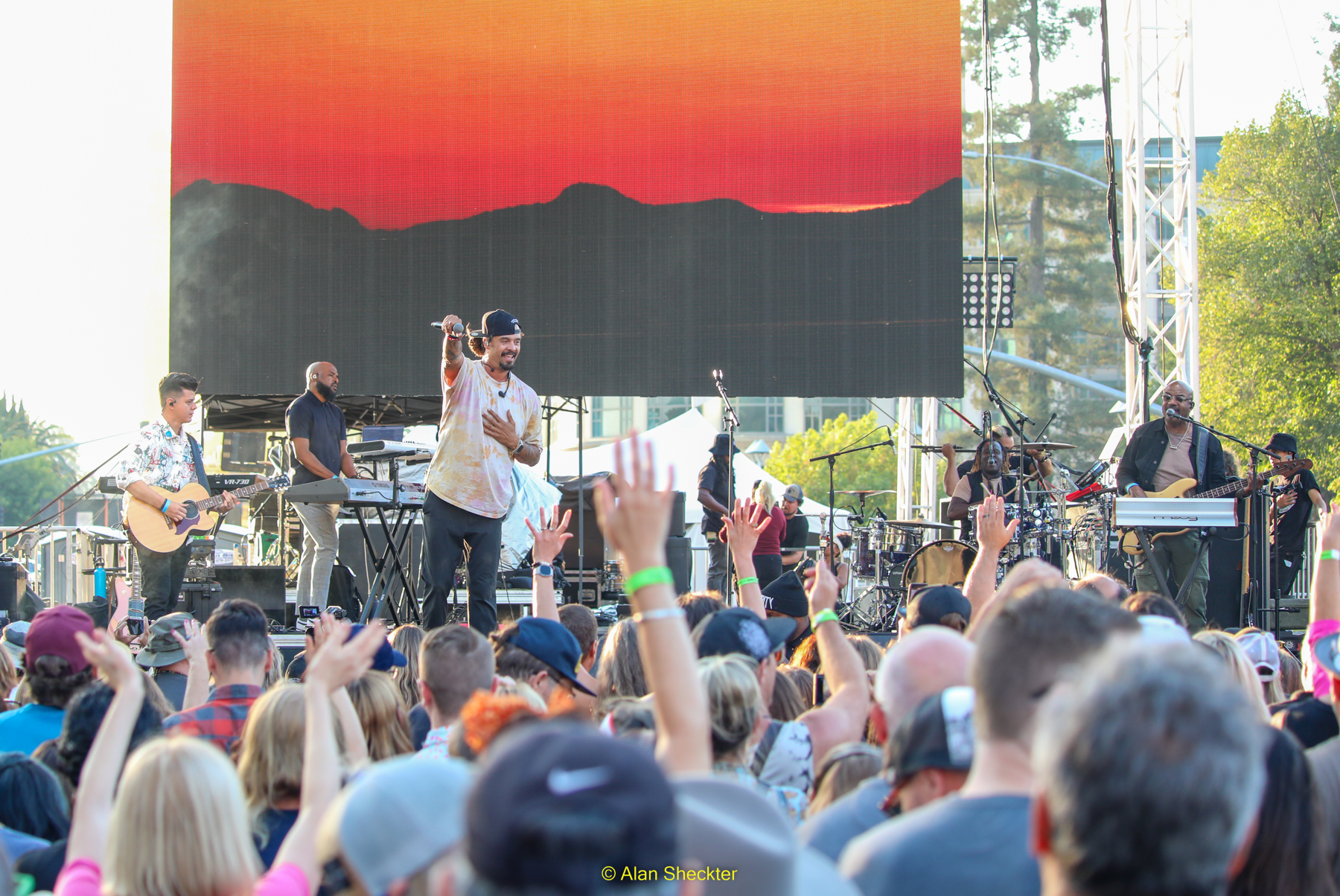 The charismatic, six-foot-six-inch Franti was his usual buoyant self, delivering a joyous mix of reggae-infused roots rock, hip-hop, ballads, and inspirational tales of love and social inclusion. And prompted by Franti's oft-uttered "How you feelin'?" and "Let me see your hands" fans new and old were visibly elated throughout the set. During the hourlong performance, Franti led the band with engaging versions of some of his biggest songs over the past several years, including opener, "I'm Alive," as well as "The Sound of Sunshine," "Life is Better With You," and closing number, for which he invited children to join him onstage, "Say Hey (I Love You)."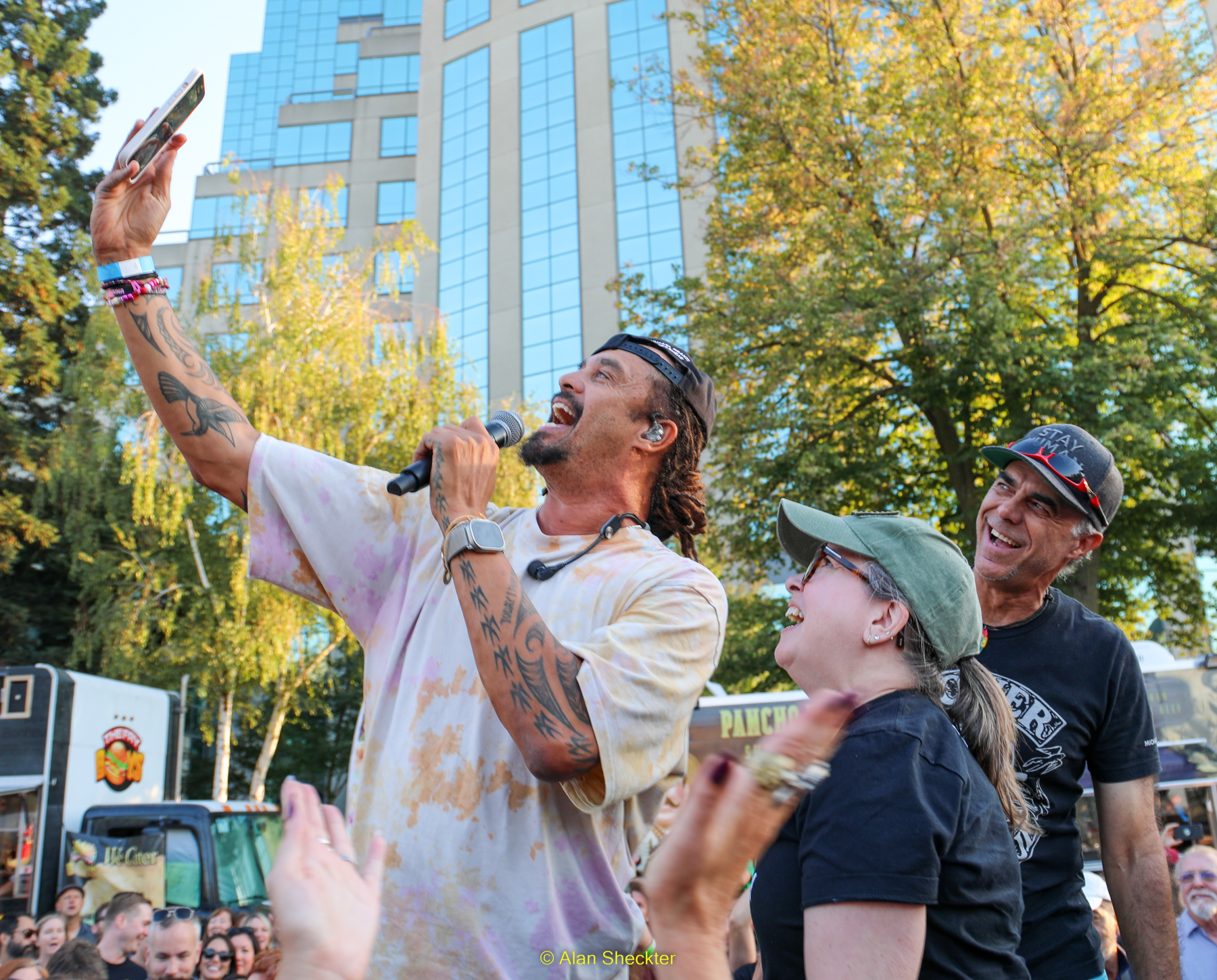 Reminding the audience that he spent a great deal of his formative years in nearby Davis, Calif., and with his mother and sister offstage, Franti bounded about the audience, stopping to play, sing, and invite audience members up with him on small risers that were strategically placed in the crowd.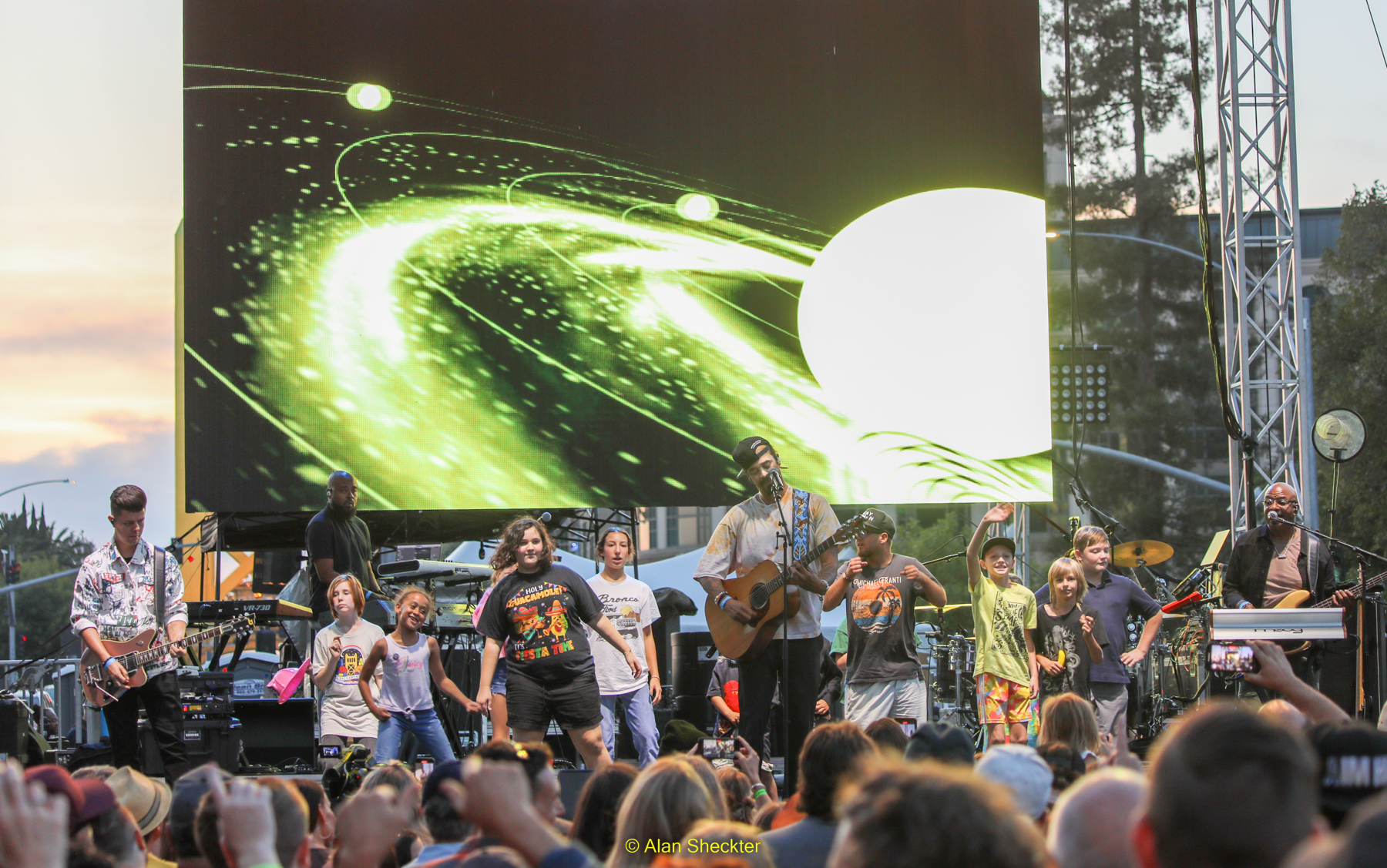 With a new album, "Big Big Love," set to drop on November 3, Franti & Spearhead performed from the new project the title song, along with "Vibe Check," which featured guest M.C. Radio Active, and "Hands Up to the Sky," the music video for which was released the day before this performance.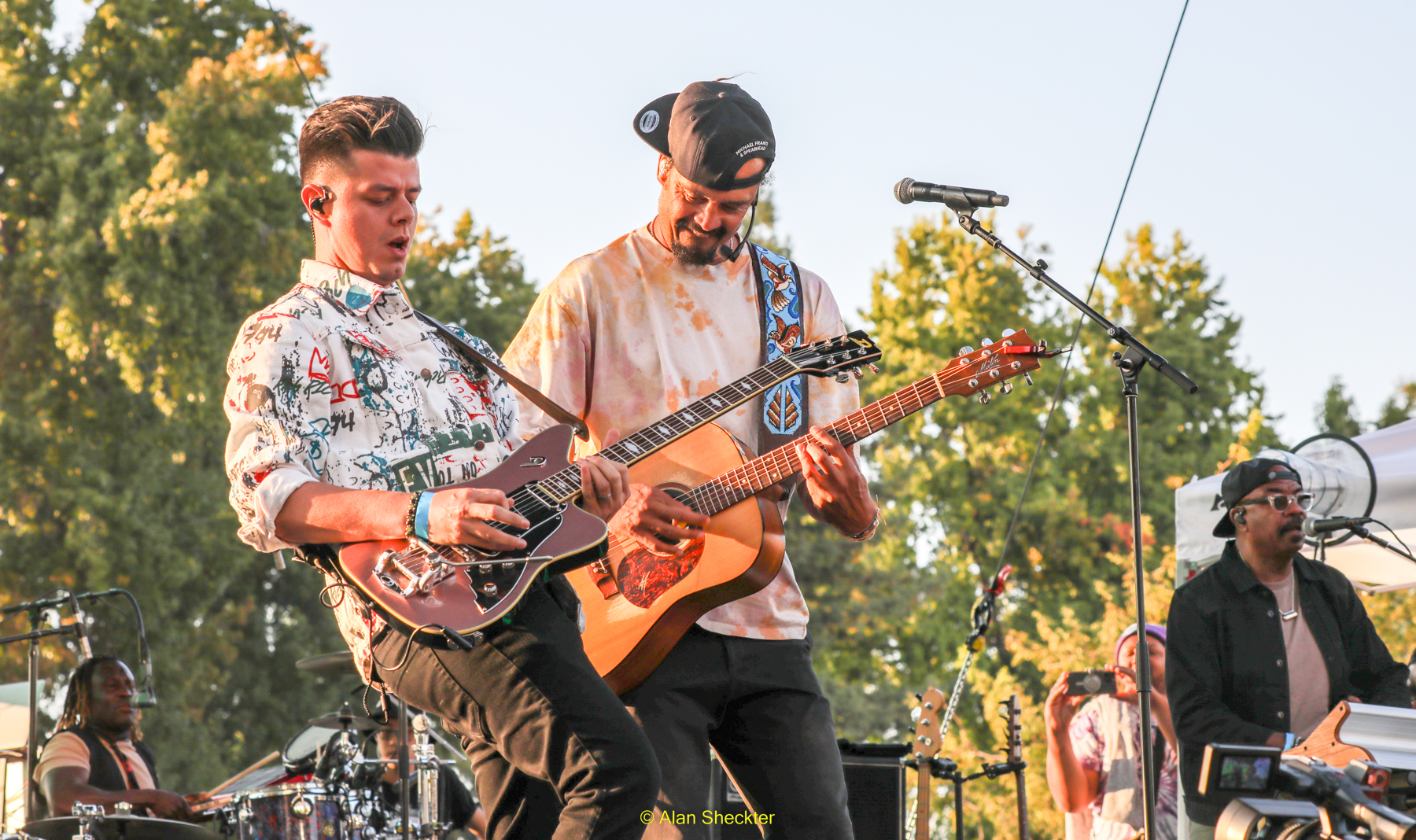 As he introduced "Hands Up in the Sky," Franti offered this: "I grew up in a very mixed melting pot of a household, and my mom has been the most profound influence of my lyrics, just showing, especially at this time when our country and our world can be so divided that it is possible, for people who are very different, to live and grow up in the same place in the same household, share bread together, share love together, share life together."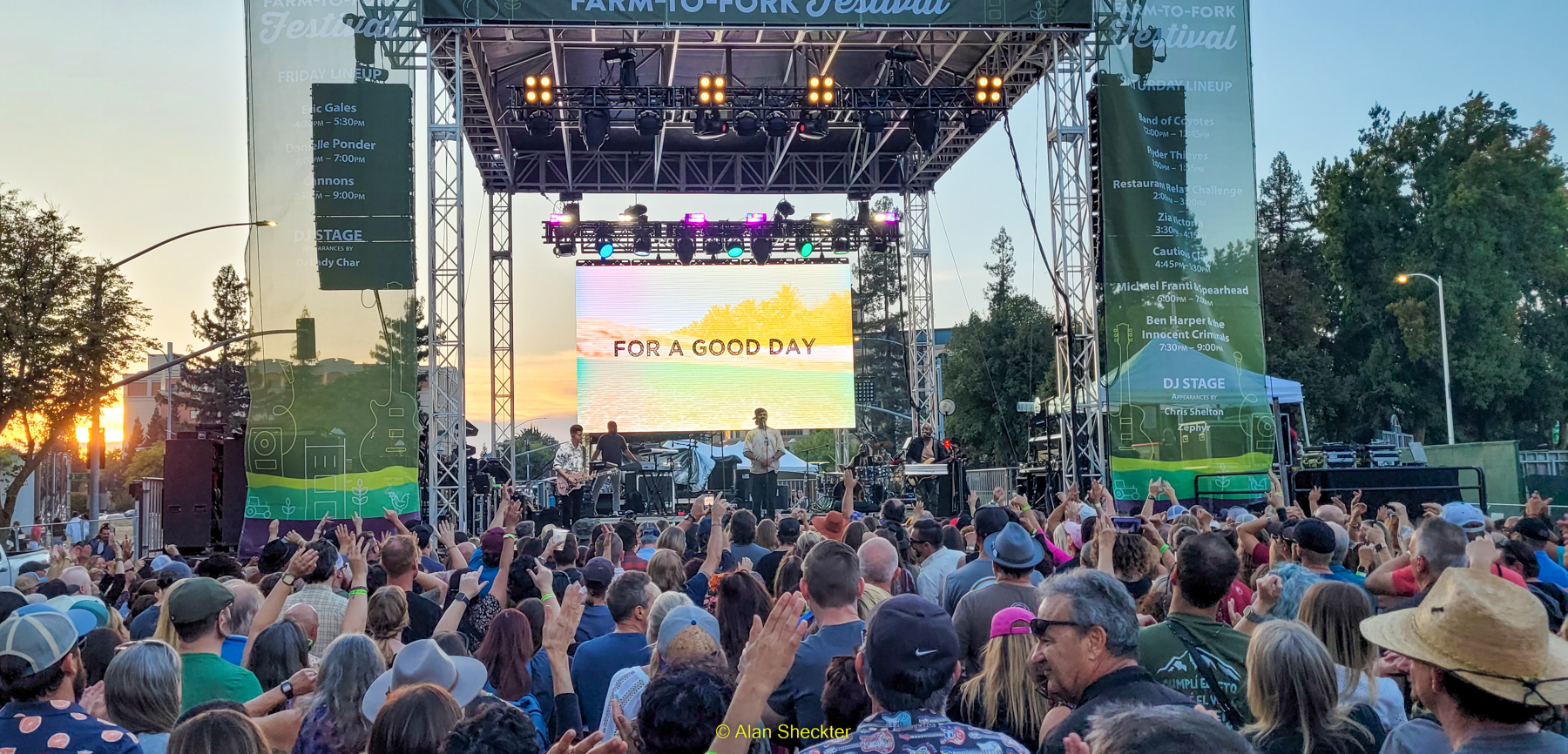 Flanking Franti (acoustic guitar, vocals) was bass player Carl Young, a co-founder of Spearhead when they formed in 1994 from Franti's former band, The Disposable Heroes of Hiphoprisy. The band also featured Mike Blankenship on keyboards, Claudio Urdanetta on lead guitar (with the band now for a bit over one year), and Manas Itiene on drums.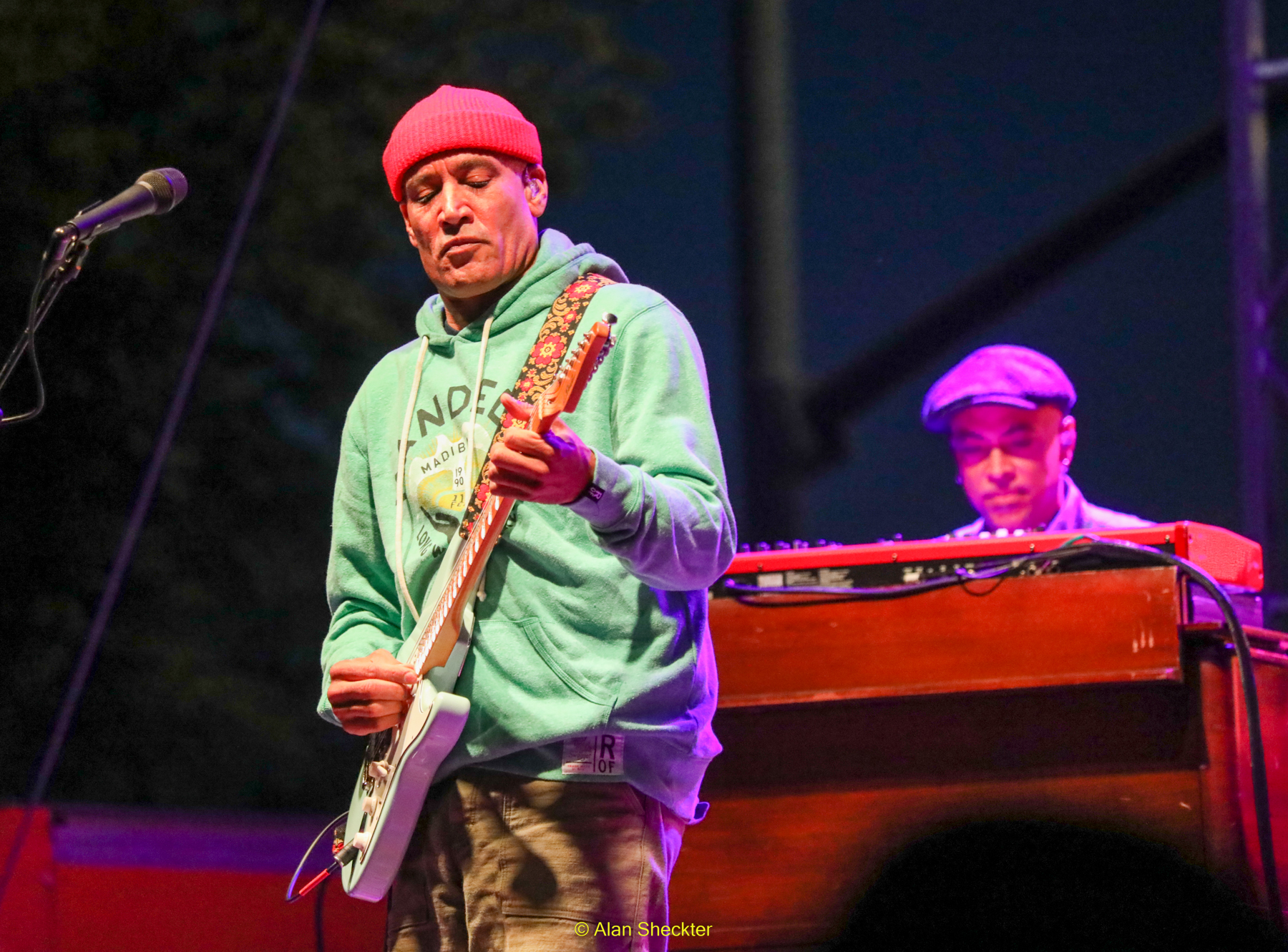 After a short break, and the advent of nightfall, Harper and his Innocent Criminals appeared onstage, and performed a captivating, eclectic 75-minute set of tunes and inspired jamming that fused several genres. Harper, a three-time Grammy Award winner (in the categories of Blues, Traditional Soul/Gospel, and Instrumental Pop) was flanked by Darwin Johnson, bass; Chris Joyner, keyboards; Alex Painter, lead guitar; and Oliver Charles, drums.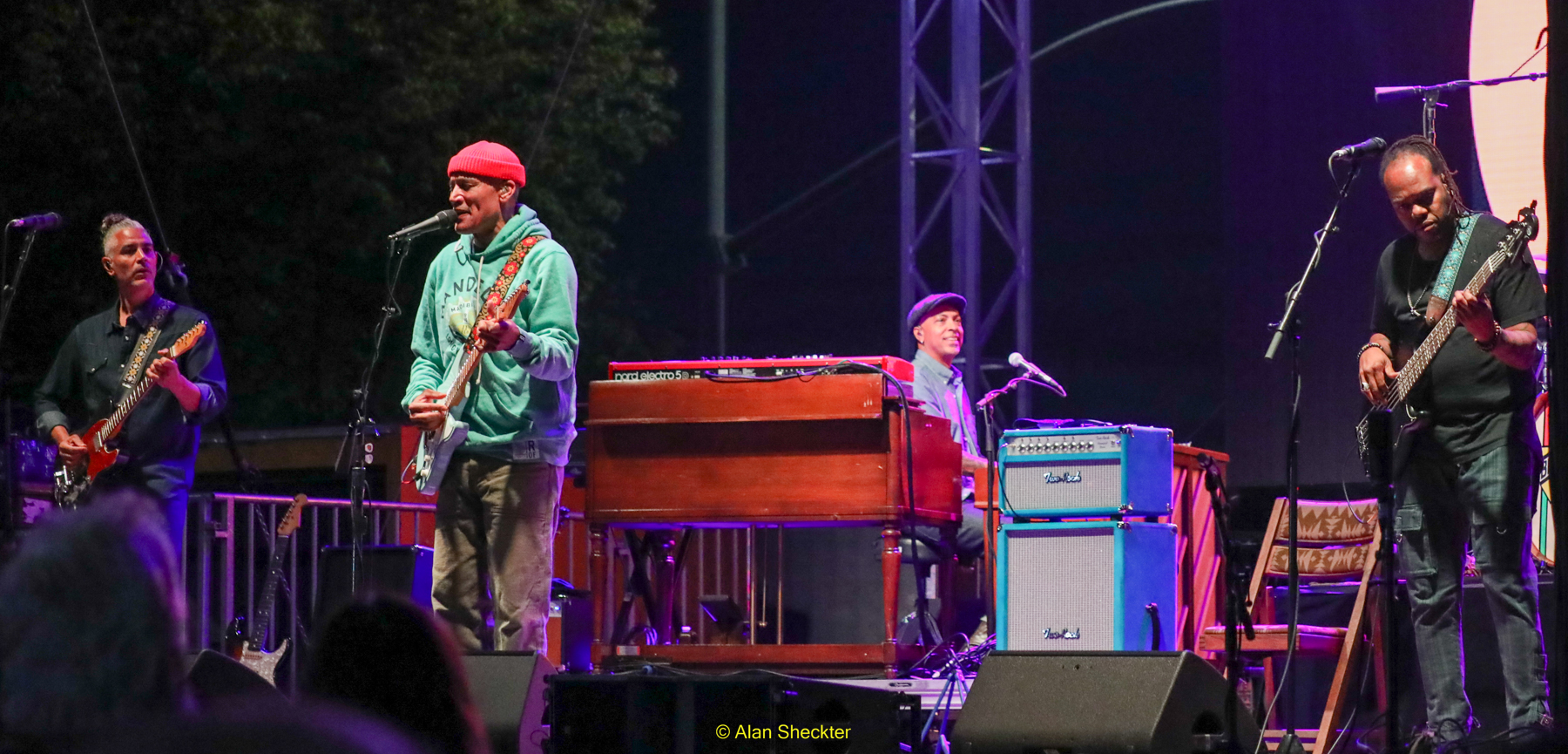 Opening with "Below Sea Level" from his 2022 solo album, the set included uber-popular selections such as "Steal My Kisses" (with M.C. Radio Active), the almost 30-year-old pro-cannabis anthem, "Burn One Down," and closing piece of music, the inspiring "With My Own Two Hands." The set also included a stirring version of Leonard Cohen's "Hallelujah" and "Amen Omen," which segued into Bob Dylan's "Knockin' on Heaven's Door. Interestingly, the performance included no songs from Harper's 2023 solo release, "Wide Open Light," though that solo record's material may be better suited for a solo performance than a big band.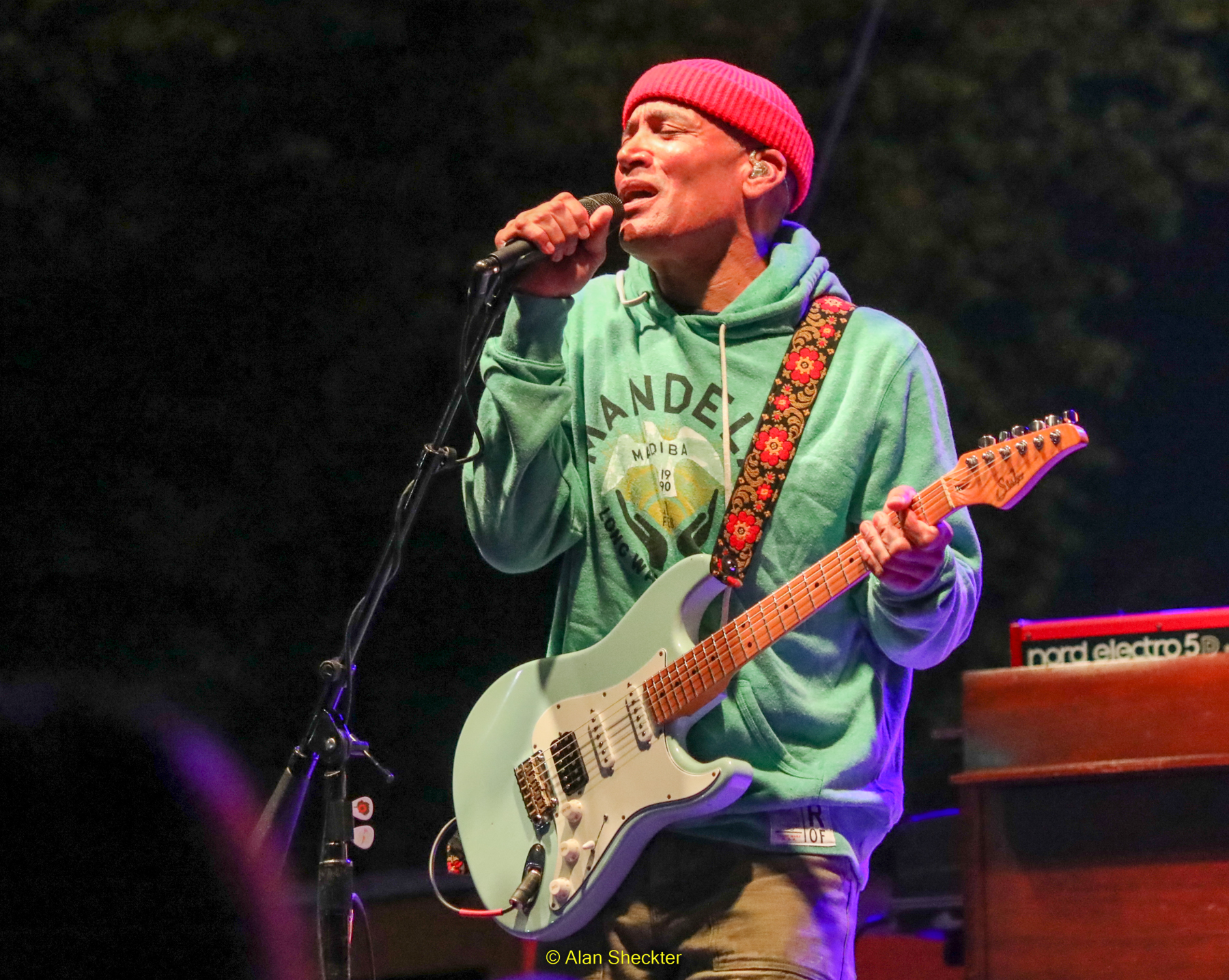 More than a singer/songwriter and performer who toured with Taj Mahal when Harper was just 21, Harper has produced projects for such luminaries as Mavis Staples, The Blind Boys of Alabama, Natalie Maines, Rickie Lee Jones, and others. He's also recorded with a varied set of artists including John Lee Hooker, Solomon Burke and Jack Johnson (Johnson is featured on Harper's new single/video, "Yard Sale,") to Ringo Starr, Keith Richards, and Harry Styles.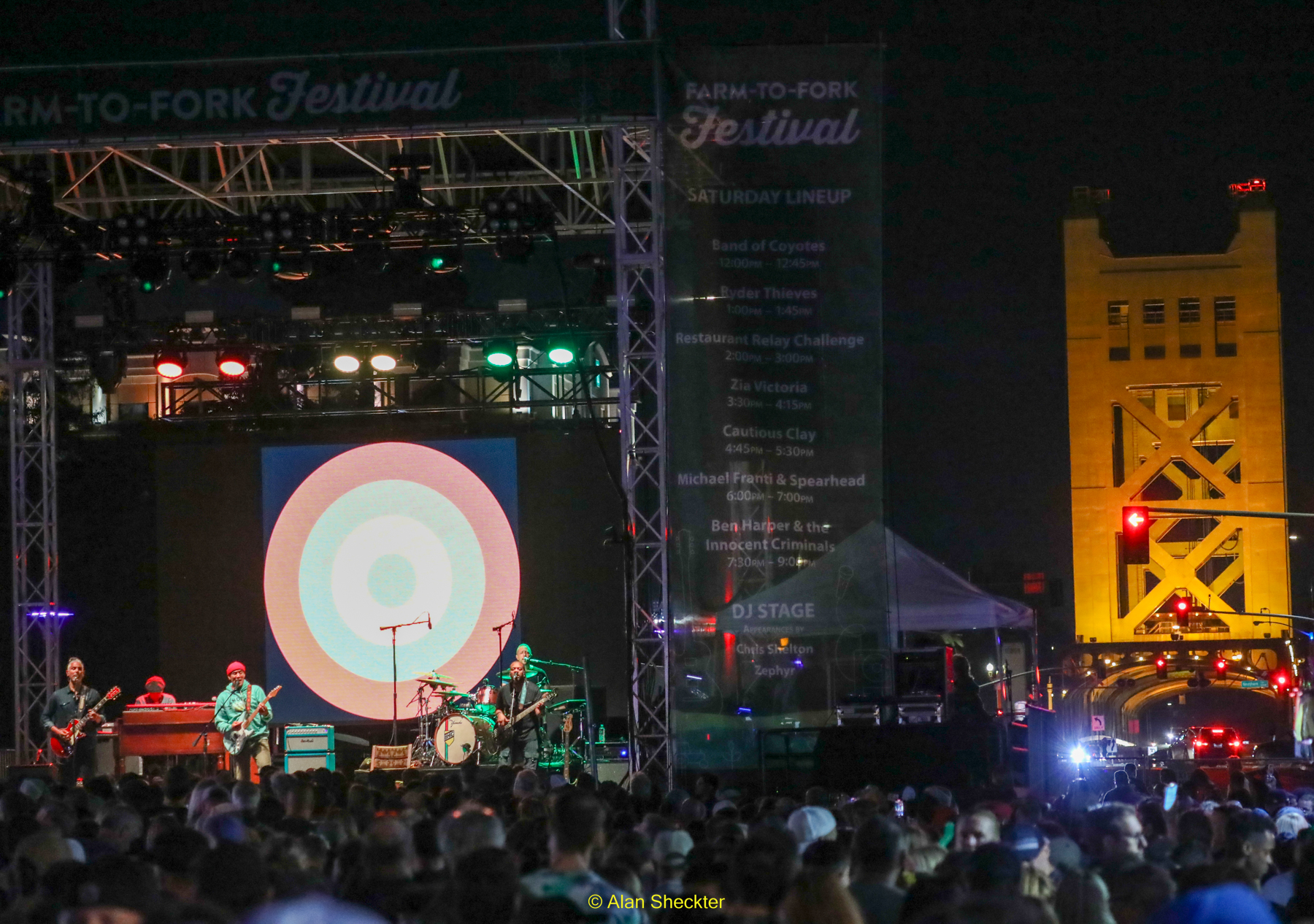 More than an outstanding studio and live musician, Harper's social activism has been a constant in Harper's career. The broad array of organizations he's supported include LIFT, Living Lands and Waters, Moveon.org, Newlight, Pat Tillman Foundation, Plastic Pollution Coalition, Surfrider Foundation and Tony Hawk Foundation.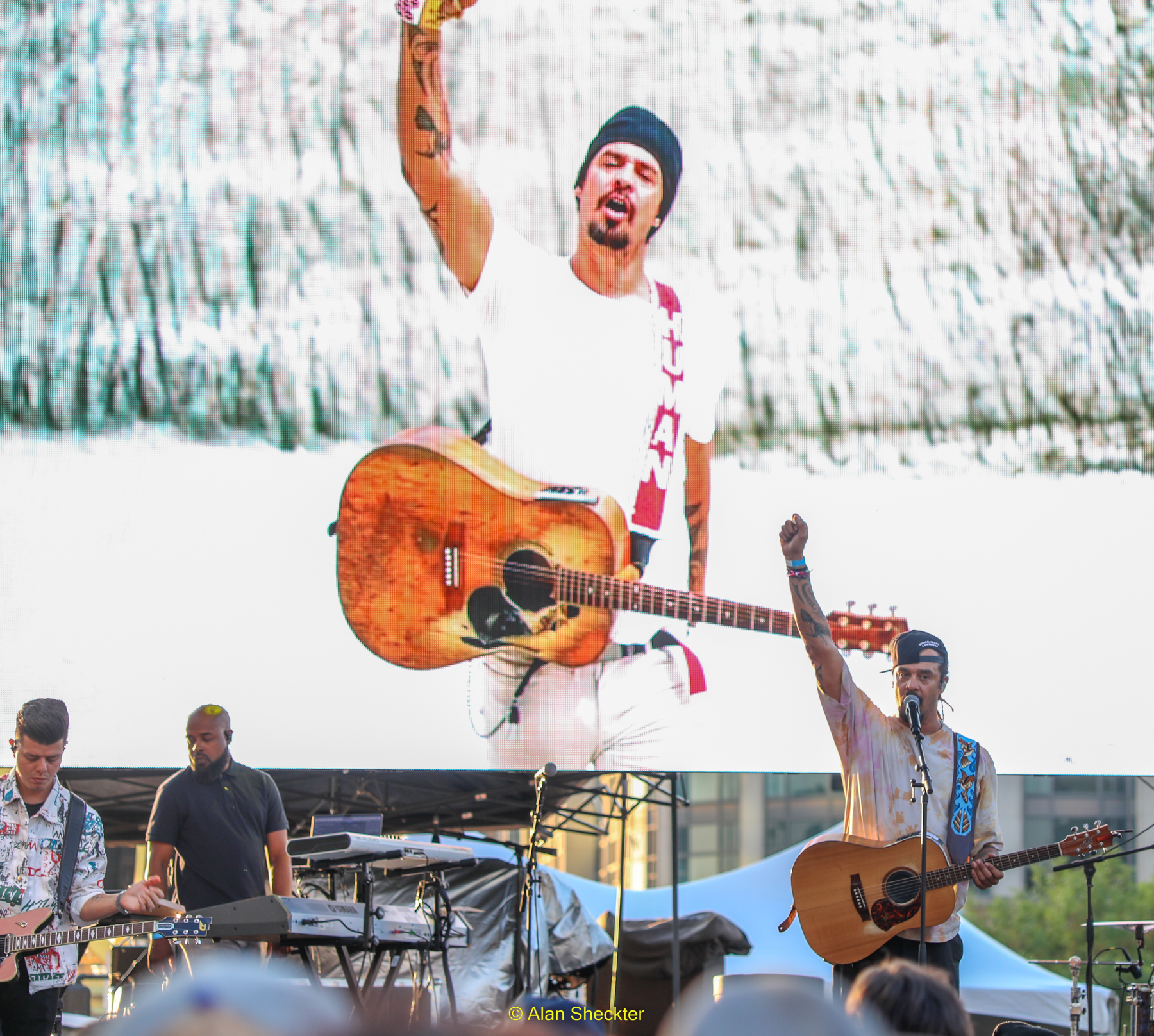 Michael Franti & Spearhead: I'm Alive (Life Sounds Like),  Better, Meet Me When the Sun Goes Down, The Sound of Sunshine, Work Hard and Be Nice, Vibe Check, Life is Better With You, Big Big Love, Good Day for a Good Day, Hands Up to the Sky, Say Hey (I Love You). (Thanks to Bob Miller for the set list)
Ben Harper & the Innocent Criminals: Below Sea Level, Diamonds on the Inside, Burn to Shine, Don't Give Up on Me Now, Steal My Kisses, Hallelujah, She's Only Happy in the Sun, Burn One Down, Say You Will, Amen Omen / Knockin' on Heaven's Door, With My Own Two Hands.