Chicago's Pop-Folk-Rock outfit The Future Laureates announce today they will release their forthcoming EP Here and After on September 23rd. The band teamed up with Grammy-nominated producer Chris Grainger, best known for albums with Wilco, Switchfoot, and Sixpence None the Richer (including hits "Kiss Me" and "There She Goes"). Grainger has also engineered albums for top artists ranging from Old Crow Medicine Show to The Dirty Dozen Brass Band to his own avant-garde jazz group with Jeff Coffin of Dave Matthews Band. For more information on the new EP, visit: www.thefuturelaureates.com.
To the band's co-frontman/ guitarist Danny Surico, Here and After represents the band's most honest form of music. "We feel like this record is a more accurate representation of our live sound," explains Surico. "The songwriting and our performance plays to our individual and collective strengths and pulls from varied influences like The Beatles, Otis Redding, and WALK THE MOON."
Along with Surico, The Future Laureates are Matthew Daigler (vocals and ukulele), James Hyde (bass and vocals), Andrew Bockelman(lead guitar and vocals) and Rob Durkee (drums). On Here and After, the band delves into a variety of new subject matter, ranging from an apocalyptic escape, to modern love songs, to a eulogy of Don Quixote, told from the perspective of his loyal servant. They also flex some new musical muscles, pulling from their influences in modern rock, classic pop, rhythmic folk, and 60's soul.
The new album is a showcase of vibrant and mature songcraft brought to life with the help of producer, Chris Grainger. "Chris did a phenomenal job allowing for deliberation and discussion and input, which makes everyone feel involved and part of the process, but he's able to balance that with an efficiency that doesn't let anyone get bogged down in the details," adds Surico. "In our opinion, it's the quickest and best sounding record we've made to date."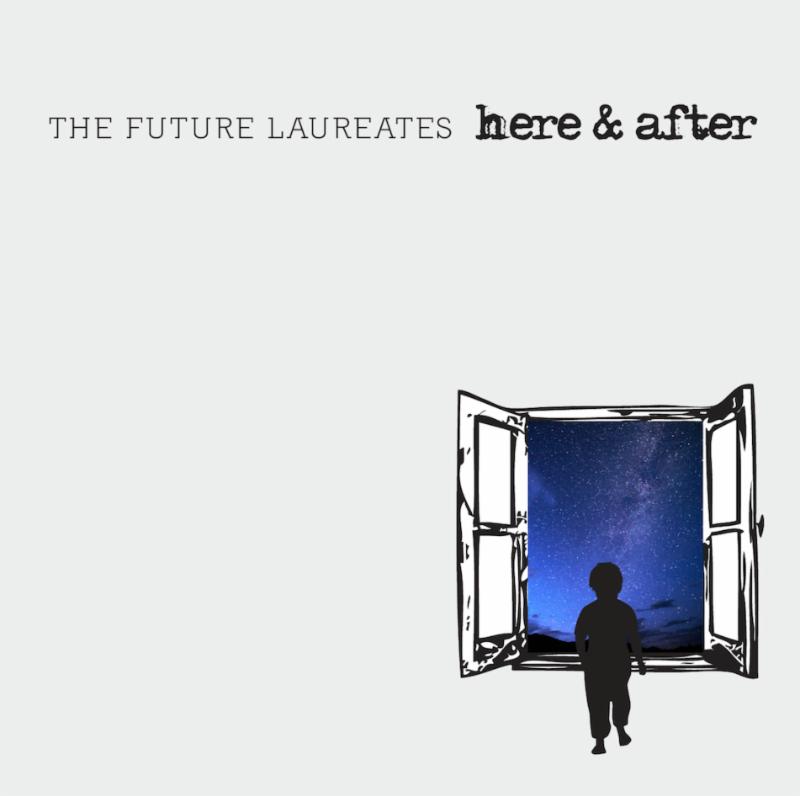 The Future Laureates will support the record on tour this fall, hitting major festivals like the Fashion Meets Music Festival in Columbus, OH with headliners Cold War Kids and Local Natives, plus the CMJ Music Marathon in New York City in October. The band will proudly be holding their album release show on September 27th in their hometown of Chicago at Martyrs'.
While the The Future Laureates are thrilled for their upcoming fall tour that will take them to major cities across the US, they are far from strangers to the road. The Future Laureates have played over six years of local and regional shows, highlighted by performances at SXSW and Summerfest, along with airplay on hundreds of college radio stations across North America. In past years the band has shared crowds with the likes of Edward Sharpe & The Magnetic Zeroes, Drive-By Truckers, Grace Potter and the Nocturnals, hellogoodbye, Cory Chisel and the Wandering Sons, and Dawes.
On the brink of a major fall release and tour, Surico reflects on the underlying excitement stirring beneath the surface of each band member in The Future Laureates. "It's an exciting time for our band.  Now, more than ever before, we understand who we are and that we're closer than ever to actually living our dream of working as full-time musicians."
The Future Laureates will release Here and After on September 23rd. For more information, visit www.thefuturelaureates.com.
Track Listing:
01. Sinners and Saints
02. Angela
03. Make Believe
04. Down
05. Take It As It Comes
--
Upcoming Tour Dates:
8.30 - Columbus, OH @ Fashion Meets Music Festival
8.31 - Columbus, OH @ Big Band *Fashion Meets Music Festival After Party*
9.04 - New York, NY @ Piano's
9.06 - Philadelphia, PA @ Connie's Ric Rac
9.25 - Champaign, IL @ Cowboy Monkey
9.26 - Morton Grove, IL @ Oktoberfest
9.27 - Chicago, IL @ Martyrs' **Album Release Show**
10.03 - Hamtramck, MI @ New Dodge Lounge
10.22 -10.24 - New York, NY @ CMJ Music Marathon (showcases TBA)
11.14 - Dayton, OH @ Canal Public House
11.15 - Nashville, TN @ Venue TBA
11.21 - Chicago, IL @ Chicago Acoustic Underground presents @ Mayne Stage
11.22 - Minneapolis, MN @ The Fallout