One of the biggest new-music buzzes of the June 2017 edition of the Monterey International Pop Festival was a pioneering performance by Jamtown, a burgeoning venture from three separately renowned musicians – Cisco Adler (from Malibu), G. Love (from Philadelphia), and Donavon Frankenreiter (from Hawaii). Cisco also happens to be the son of Lou Adler, who helped produce the original Monterey Pop in 1967 and was on-site in 2017 as well.
Each Jamtown member sings and each plays guitar. Evocative of The Traveling Wilburys and The Highwaymen in their organic coming-togetherness, these accomplished songwriters/producers/players and longtime friends gathered in Cisco's Malibu studio in late 2016 and hatched some compelling and infectious alt-folk and Americana songs. Appearing at Monterey Pop 2017 in support of good music and their newly released EP, Jamtown sat down with Grateful Web in the band's trailer. Upon entry, all three were strumming guitars in anticipation of their Saturday afternoon performance, which included five supporting band members, three of whom, Duane Betts, Cody Dickenson, and Khari  Mateen, have been part of Cisco's studio band, the Sunset Boys. Donavon didn't speak but continued to provide background acoustic fretwork throughout.
GW: All three of you independently have awesome credentials and pedigrees, so how did the music convergence happen?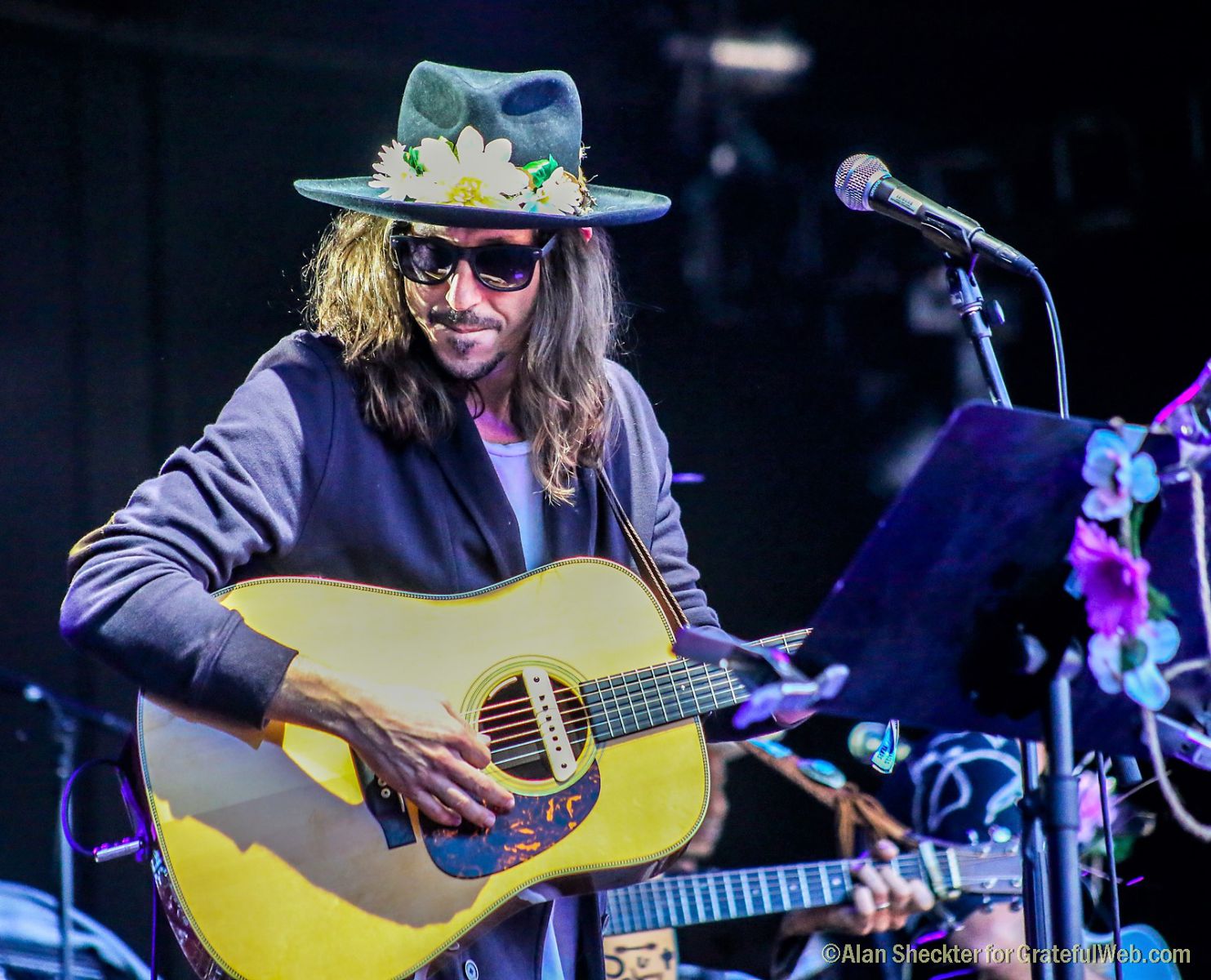 Cisco Adler: Just like this. (They all continued to noodle on their guitars)
GW: When did this special trio get started and the ideas begin to generate?
G. Love: Pretty recently.
CA: We've written a few tunes together, one for my project and one for a project he did. Oh, this is Cisco, talking about G. Love, as I point in audioland. And then I've worked with Donnie <Frankenreiter> forever, and I think each little duo of us, y'know, of the triangle, has history separately and then together.
GW: It's like a math thing.
CA: Actually, I was just going to produce a record for these two dudes that I know is a long time coming in those guy's world. And once we got in, at first they wanted to do some new versions of their older tunes, and I just was absolutely all against it.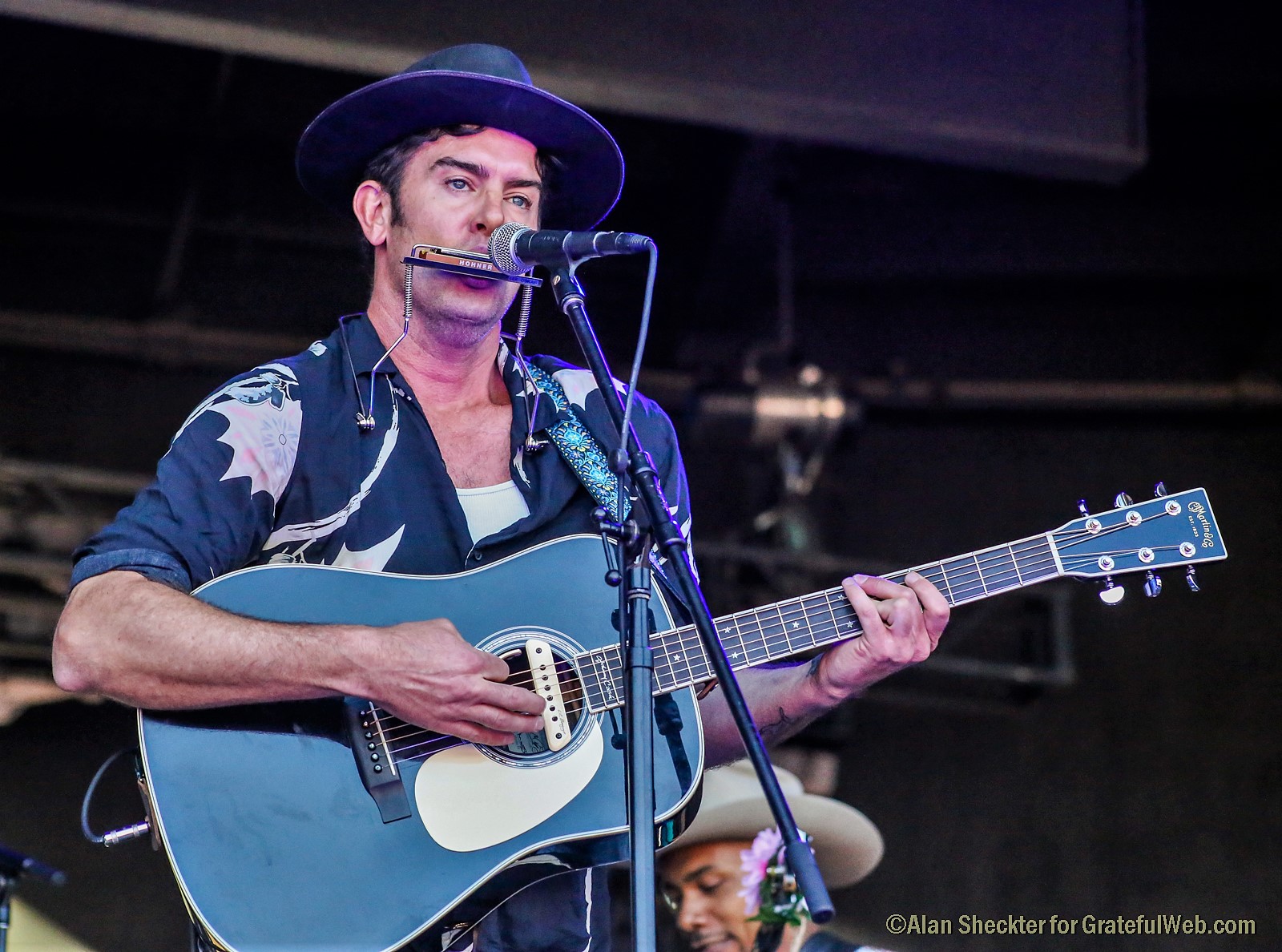 G. Love: And he was going to quit unless we went all originals.
GW: Like that would be OK and stuff, but let's make some new music?
CA: Let's make some new music.
G. Love: And we thought that was a horrible idea (laughs).
CA: For me as a producer, it was, "What do I feel like all of your collective longtime fans want to hear from you?" But then I started singing on it with them. One time we sang a three-part harmony, and we just clicked. This is a band; this is a project! It's not me producing them. It's not anything other than three guys getting together and collaborating on music in the purist form.
GW: I feel this troubadour, feel-good folk stuff from what I've heard so far.
CA: Yeh, that kind of just took shape. The beauty is that we ended up making music that is maybe reminiscent of each of our collective vibes but doesn't sound like any of our vibes, so it almost makes you have to visit this island while you're visiting our other island.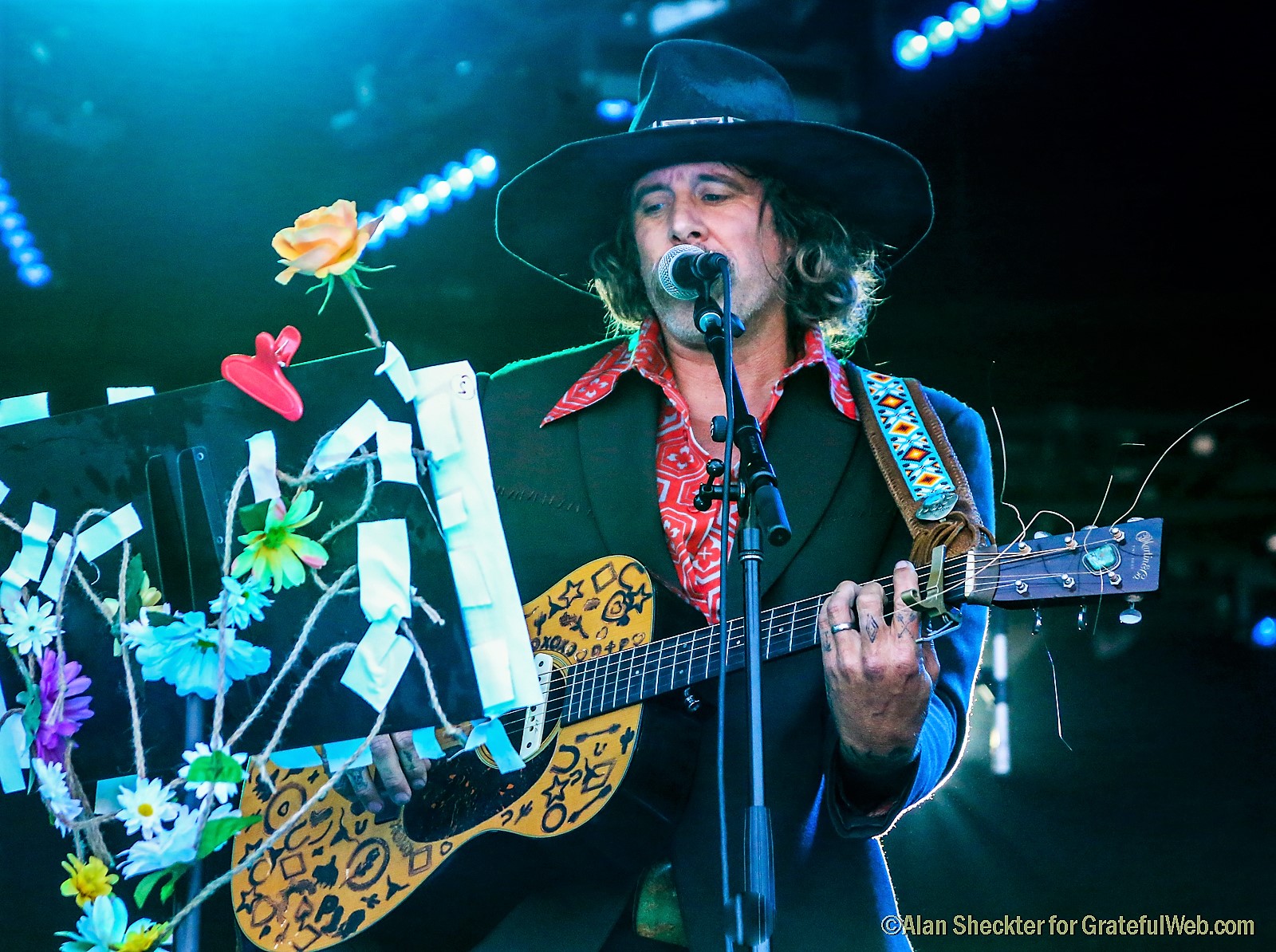 GW: That's awesome – and that's not easy.
G. Love:  The first time I walked into Cisco's studio, well, I have a punctuality problem. I'll admit it. So I showed up in the studio and I came in. I was 45 minutes late. Cisco had already made this really cool track, which ended up being called "Strawberry Moon," and the sound, Cisco had a pallet in mind, which was basically this yellow nylon-string guitar, a cajon, and vocals. But like Cisco said, it was like the sound was something that was completely new. It was unexpected to me but it's a sound like you also feel like you've known your whole life, but I never really heard this sound. It was even this thing that this one song is really simple, just three chords. But I was, "Man, what are those chords that we're playing?"
CA: That's 'cause I also tuned the guitar down a half step or up a half, so everything's in F-sharp and weird chords, which is kind of amazing.
GW: We've got to touch on the fact that you're appearing here at Monterey for the 50th anniversary. This is more than just another concert event. You like the vibe here?
CA: They weren't here yesterday. I was here yesterday and got to experience it as an onlooker. The fairgrounds is an amazing place to watch a show, an amazing sounding venue and everyone here is here to watch and listen to the music that is playing at that moment. And that's a special thing, and you feel it.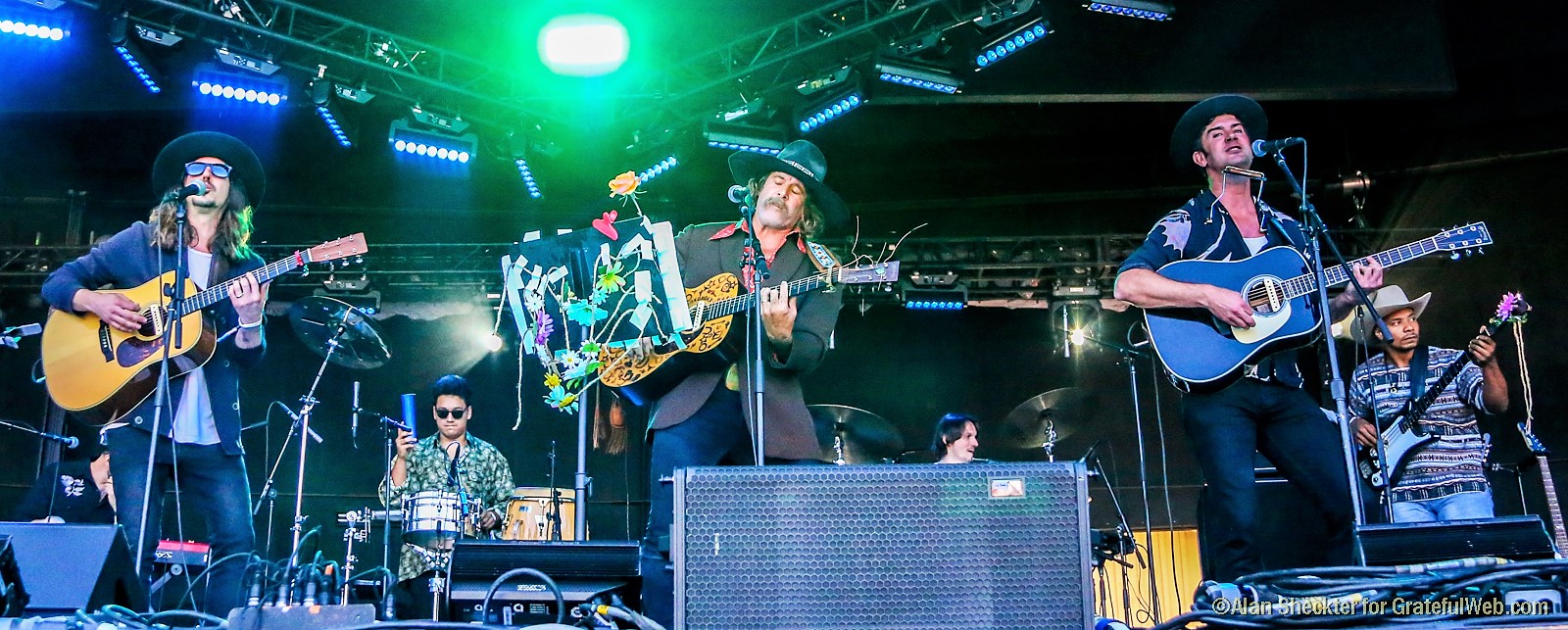 GW: Your dad was a part of the original Monterey Pop.
CA: Yeh I have deeper, like fucking quantum levels of this thing. But it's funny 'because I was semi-retired, or if not completely retired from playing live.
G. Love: Yeh I think I see one gray whisker on your chin.
CA: There's a couple (laughs). No, I just was producing and songwriting, and if this record didn't happen, I wouldn't be playing there 'cause it would've made no sense to perform. It was very serendipitous in that, oh wow, this gets to be one of our first shows. So it's special, man; it feels great.
GW: What do you hope the audience comes away with?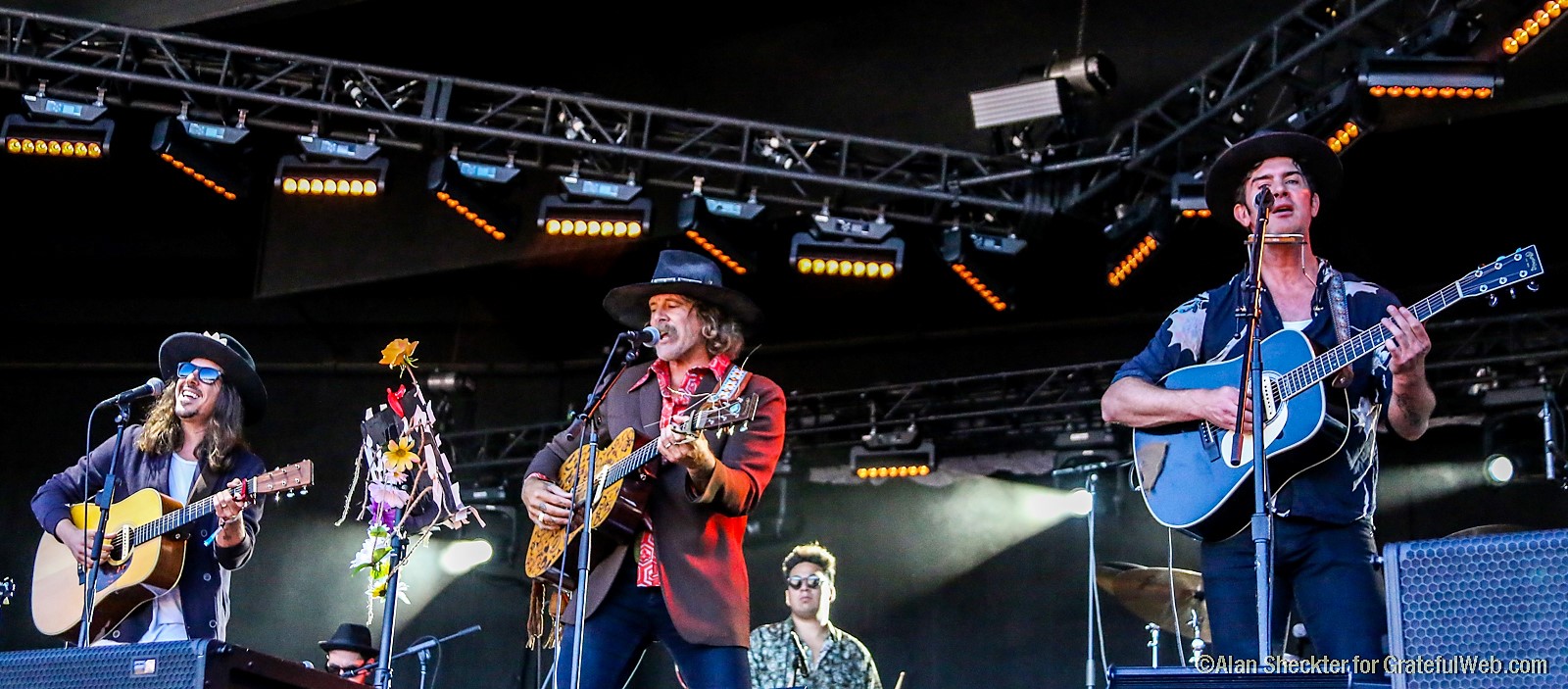 G. Love: A buzz and a new favorite band (laughs). I know that I've been waiting to be a part of this situation for my whole life and it feels so great. The three of us, we all are front men in different projects and now we get to come here and lean on each other, and the whole band is unbelievable. Like Duane Betts, who is Dickey Betts' son, on guitar; Cody Dickenson on the drums; Khari Mateen on the cello and bass – he's done a lot of work with the Roots in Philadelphia. "Beardo" <Jeramy Gritter> was in Whitestarr with Cisco, and in Julian Casablancas + The Voidz. And Mark Rudin, who is in a Philly band called Town Hall.
GW: It's an all-star collaborative
CA: It's just all fuckin' players. For me, it's my studio band on every record I make. So it's funny, when the discussion of what are we gonna be when we play live it was like, The Sunset Boys. They're already ready; they already played on six records together. They know each other. It's almost like we got up there and it just works.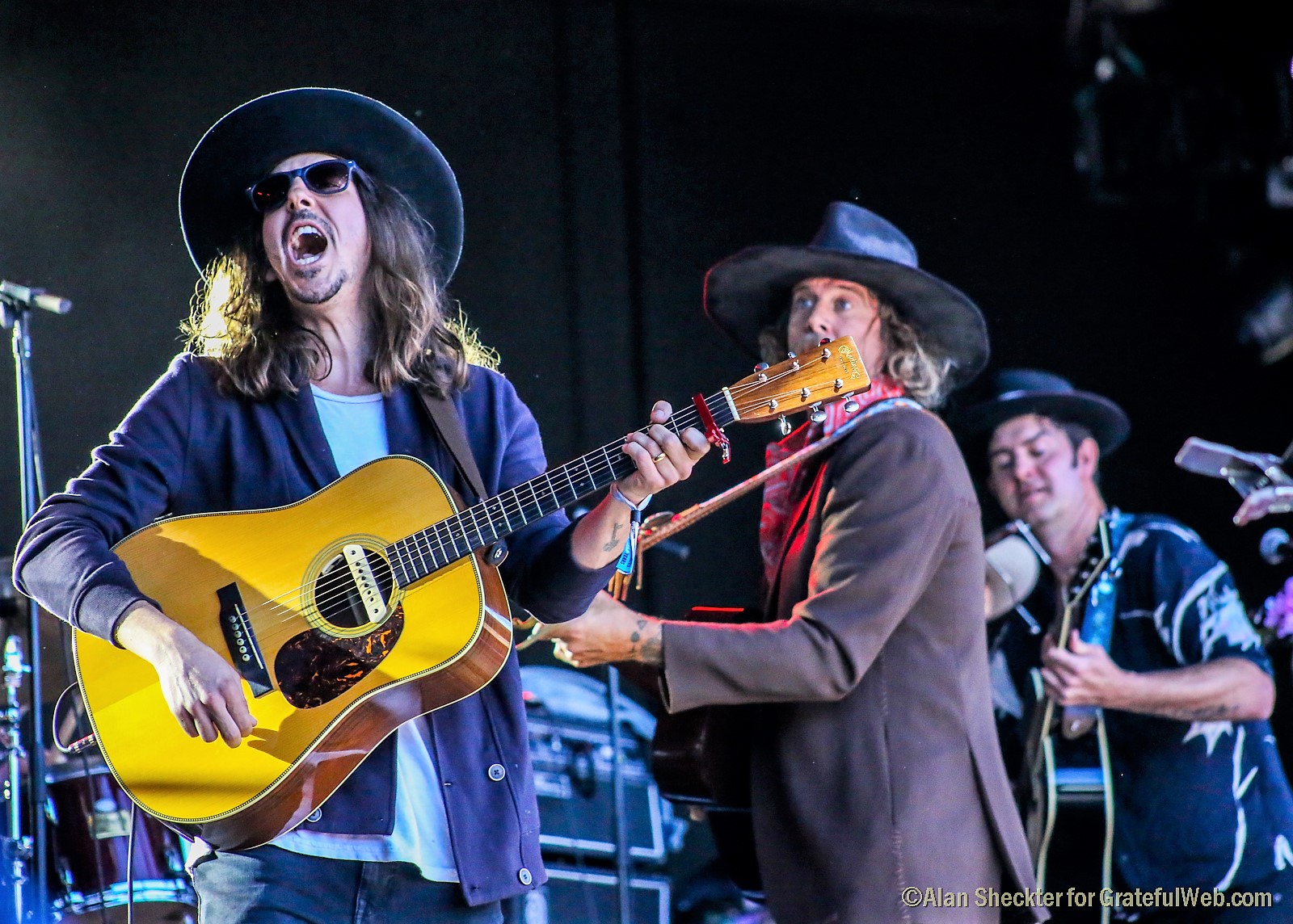 GW: Awesome ingredients.
CA: Yes, we make an awesome dish.