In honor of National Recovery Month, thousands of recovering addicts will gather at the Roger Williams National Memorial next Saturday, Sept. 21, 2013 in downtown Providence at Rhode Island's annual Rally 4 Recovery -- a statewide street festival that creates a community of support for people in or seeking recovery from substance abuse. The outdoor event offers an afternoon of live music, food, inspirational speakers and outdoor activities for families, friends and fellow addicts to enjoy together in sobriety, as well as a wealth of access to resources and recovery programs throughout the state.
Last year more than 6,000 gathered at the free, all-ages event, and the 2013 Rally 4 Recovery will be web-streamed live, linking it to other rallies nationwide.

Celebrity guest speaker and performer Ivan Neville will share his experiences as one of the event's keynote speakers that afternoon, alongside David Mineta, the White House's Deputy Director of Demand Reduction for the Office of National Drug Control Policy, and former Rhode Island Congressman Patrick Kennedy, Rally 4 Recovery's official Grand Marshal of ceremonies.

Neville has been open with fans and the press about his long-term recovery from addiction, speaking candidly with Rolling Stone about how alcoholism led him to miss a performance with the Rolling Stones early in his career [2012 Rolling Stone interview]. On August 15, 2013 he humbly celebrated 15 years sober, saying to fans in a Twitter post that day, "A miracle is when something impossible happens anyway .... That is me ... Blessed!!!"

Following the motivational panel, Neville's band Dumpstaphunk -- New Orleans' reigning ringleaders of funk -- will "Raise the House" with their heavy-hitting danceable grooves, performing new music from their New York Times-acclaimed release, Dirty Word ("I don't expect to hear anything funkier this year," Jon Pareles).

Rally 4 Recovery will also boast free eats and family-friendly activities throughout the afternoon, including bouncy houses, face painting, rides, crafts, a reptile show, rock wall and more. Shortly after Dumpstaphunk's live performance, the evening comes to a close with a candle-lit procession to WaterFire along the Providence River at dusk.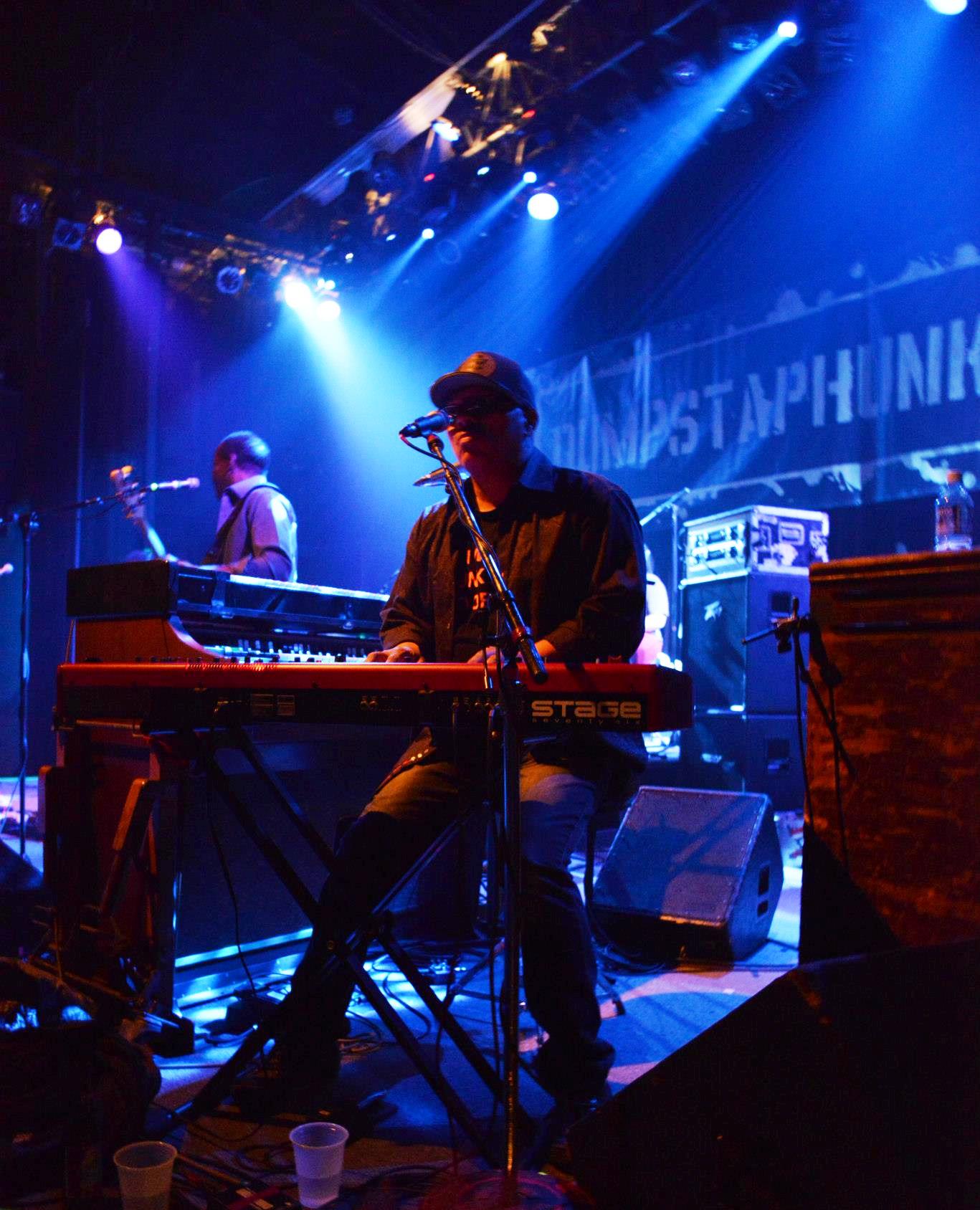 "We invite people in recovery, our families and friends from throughout the region to join us in Providence," said Jim Gillen, Co-Chair of the Rhode Island Rally 4 Recovery committee. "There are over 23 million Americans in recovery from addiction to alcohol and other drugs. October 1st, millions of people with addiction and mental illness will be eligible for health insurance coverage. We will be celebrating this important victory by getting ready to enroll," he continued.  

"We thank everyone who's standing up for recovery, offering hope and opportunity for people who still need help to recover," said Dona Dmitrovic, chair of Faces & Voices of Recovery's board of directors. "When we recover, we benefit ourselves, our communities and the nation."

Faces & Voices is the national organization coordinating Rally 4 Recovery events during September, National Recovery Month, and more than 100,000 people are expected to participate in recovery events throughout the state.

EVENT SCHEDULE
2:00 pm: Street festival and celebrations begin
3:00 pm: Rally at the Main Stage
4:00 pm: Ivan Neville speaks about his experiences in recovery
5:30-6:30 pm: Dumpstaphunk performs on the Main Stage
7:00 pm: Torch parade to WaterFire
ABOUT RHODE ISLAND RALLY 4 RECOVERY
Entering its 11th year, Rally 4 Recovery has grown from a gathering of a few hundred people to a day-long celebration of recovery attracting more than 6,000 people in 2012. A memorial luminaria procession closes out the event as part of the city-wide WaterFire celebration. The event helps build an attractive culture of recovery in Rhode Island, with the belief that everyone has a right to, and is capable of, recovery from addiction to drugs, alcohol and mental illness. A state-wide coalition, led by people in recovery, plans each year's rally and includes public and private sector treatment providers in addition to the Rhode Island Department of Behavioral Healthcare, Developmental Disabilities and Hospitals. www.rally4recovery.com

ABOUT FACES & VOICES OF RECOVERY
Faces & Voices of Recovery is the national organization of individuals and organizations joining together with a united voice to advocate for public action to deliver the power, possibility and proof of recovery from addiction to alcohol and other drugs. Since 2007 Faces & Voices has helped organized walks, rallies, picnics and other events at hundreds of locations across the nation and around the world under the umbrella Rally for Recovery! to support longterm recovery from addiction to alcohol and other drugs. www.facesandvoicesofrecovery.org

ABOUT RECOVERY MONTH
National Recovery Month is an annual observance during the month of September that is sponsored by the National Planning Partners in conjunction with the U.S. Department of Health and Human Services' Substance Abuse and Mental Health Services Administration's Center for Substance Abuse Treatment. A listing of events around the nation and the world can be found at www.recoverymonth.gov.