Jamestown Revival are well into a tour that fills up their calendar deep into March. They are promoting their new stripped down release "Young Man". The new album is the first project by the duo without electric guitars, leaving a lot of room to emphasize their skillful songwriting, intricate finger picking styles, and stunning vocals. "Young Man" has been carefully crafted, beautifully produced, and a refreshing example of musicianship.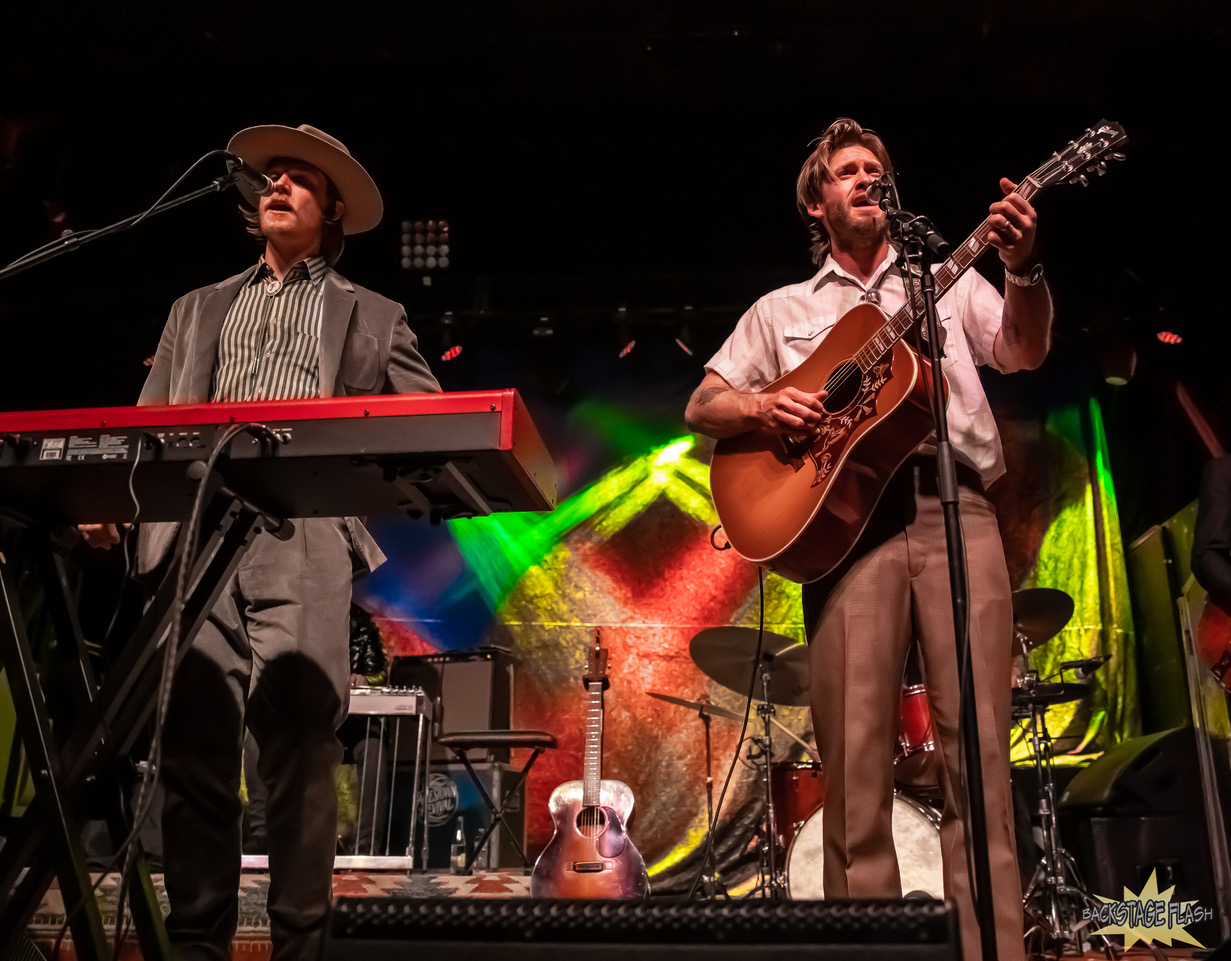 Jonathan Clay and Zach Chance have a deep and meaningful history. They grew up together in Magnolia, Texas and have a friendship that is as close as it is musical. Inspired by many genres of music and many gifted songwriters they have a combined palette that evokes Americana, folk, blues and bluegrass. This assortment of styles represents the music they like to listen to and compose. They have combined these inspirations along with ambitious songwriting skills and an unsurpassed work ethic that takes you with them on a musical exploration of truths.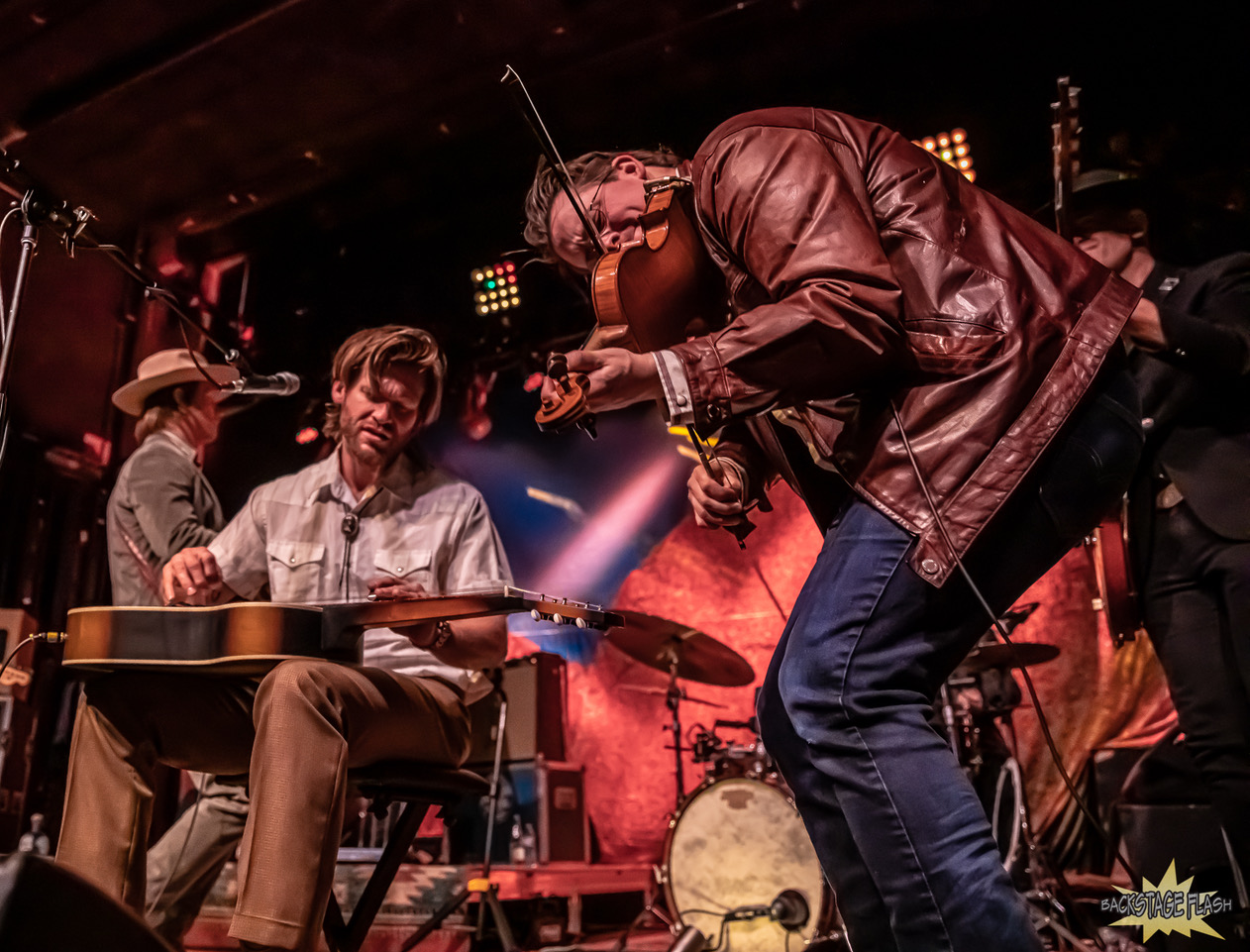 The new album and tour are exciting and exactly what music fans need right now. With coming of age and self identity themes the album has a level of comfort that resembles sitting around a campfire with a bunch of guitars and really good ideas. Robert Ellis who produced "Young Man" is touring with Jonathan and Clay and Fort Collins, Colorado was lucky to have them last night.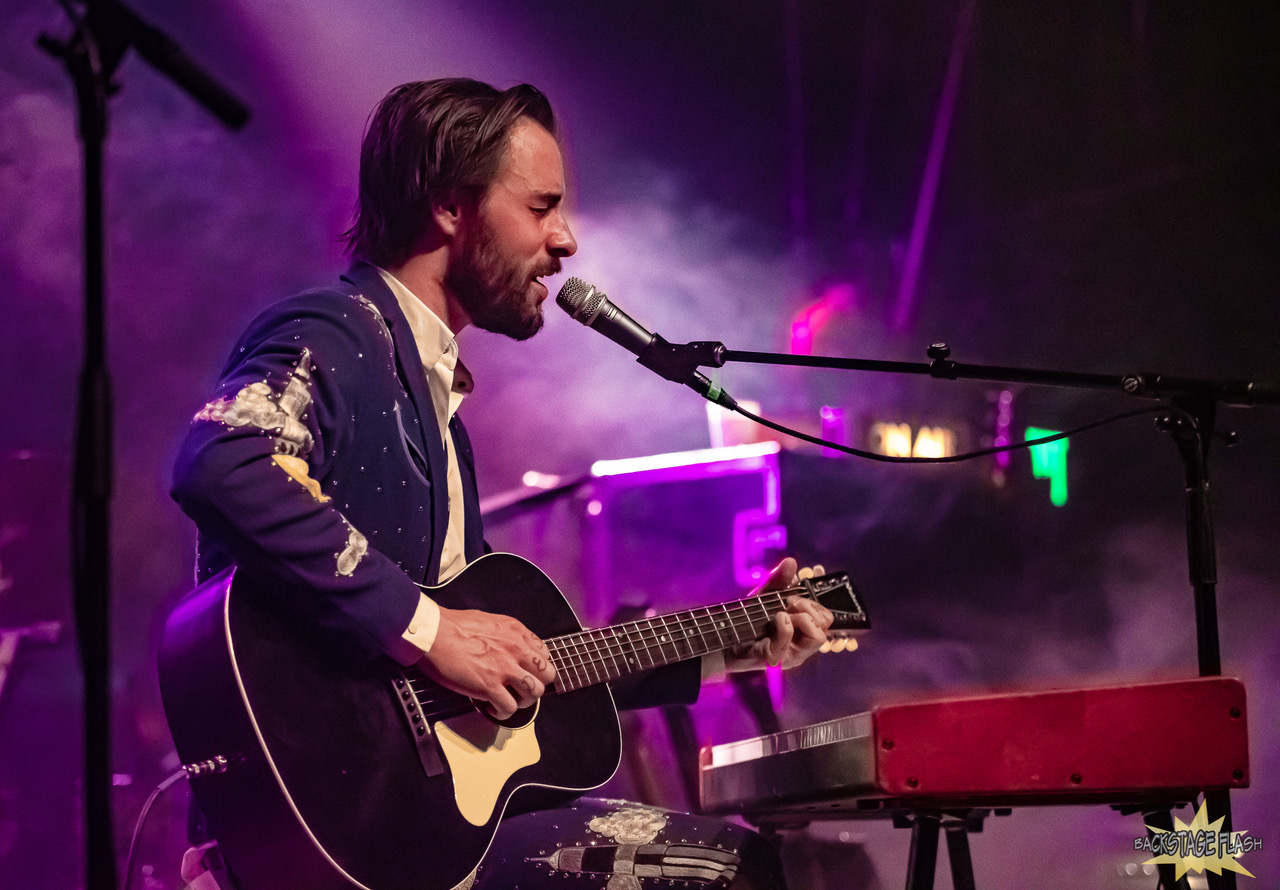 Robert Ellis had a busy night as he opened the show sitting at the piano wearing a stunning rhinestone spaceship illustrated suit that would make Graham Parsons blush. He brought style and levity to the packed room with his charming demeanor, and skillful piano and guitar playing. He played a few love songs titled, Your F#@&ing Crazy and Passive Aggressive. He would later return to perform with Mipso and Jamestown Revival.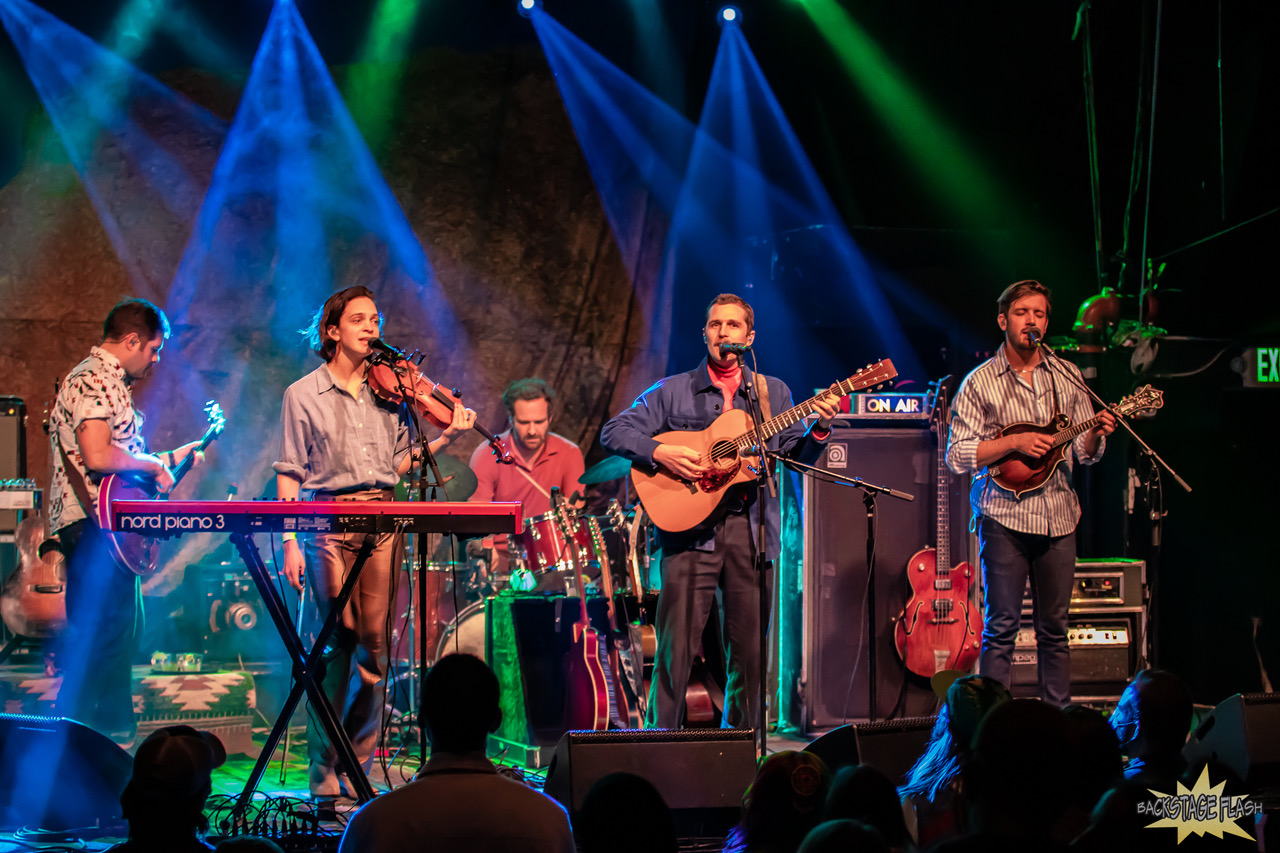 Above Mipso, below - Robert Ellis with Mipso.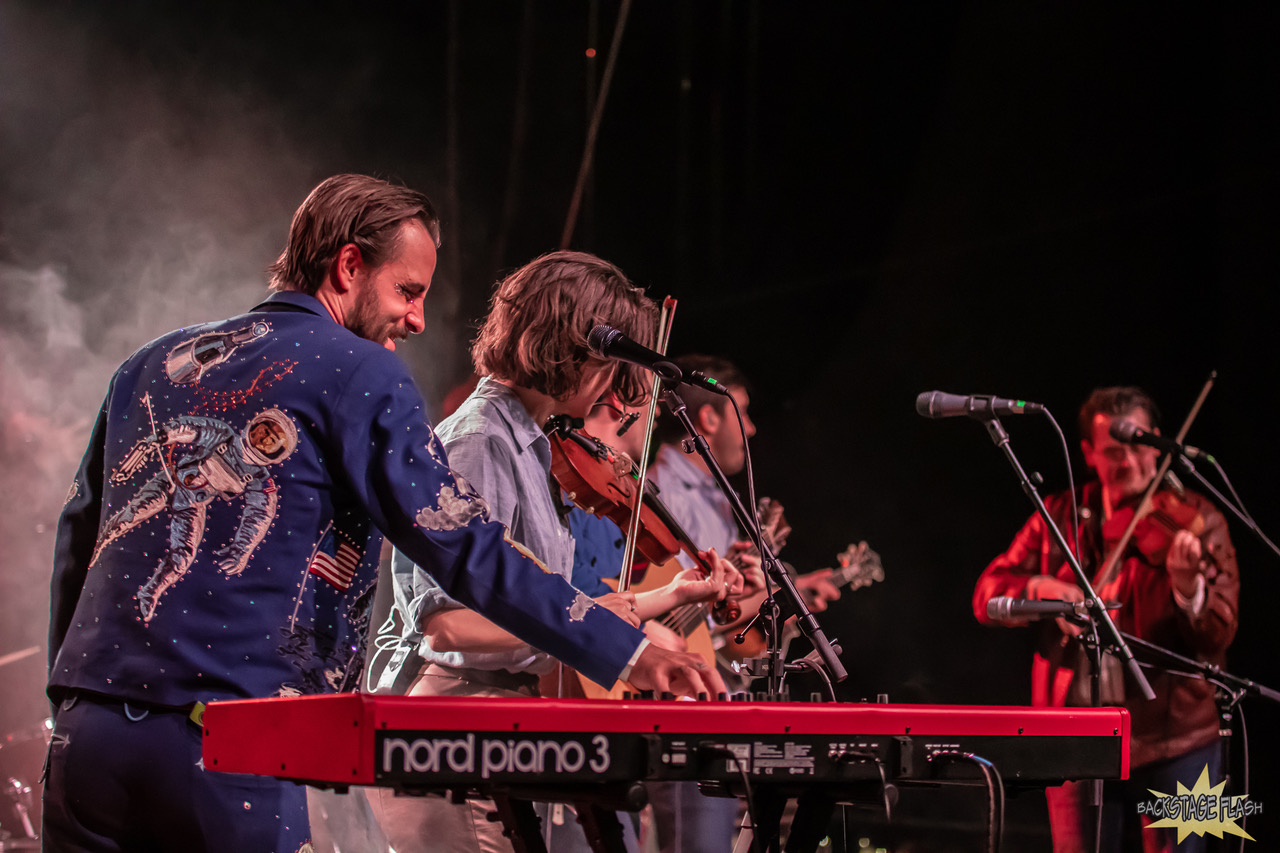 Mipso has been touring with Jamestown Revival and they clearly have been enjoying every minute of it. They combine many different string instruments along with an eclectic array of musical genres that define their cool and comfortable sound. With an Americana vibe and foundation the band builds on the roots of their southern heritage with songs that are folk focused with gospel and country accents along with impeccable vocals that give them a traditional sound while maintaining a contemporary edge. They definitely had some fans in Fort Collins and were very well received by everyone.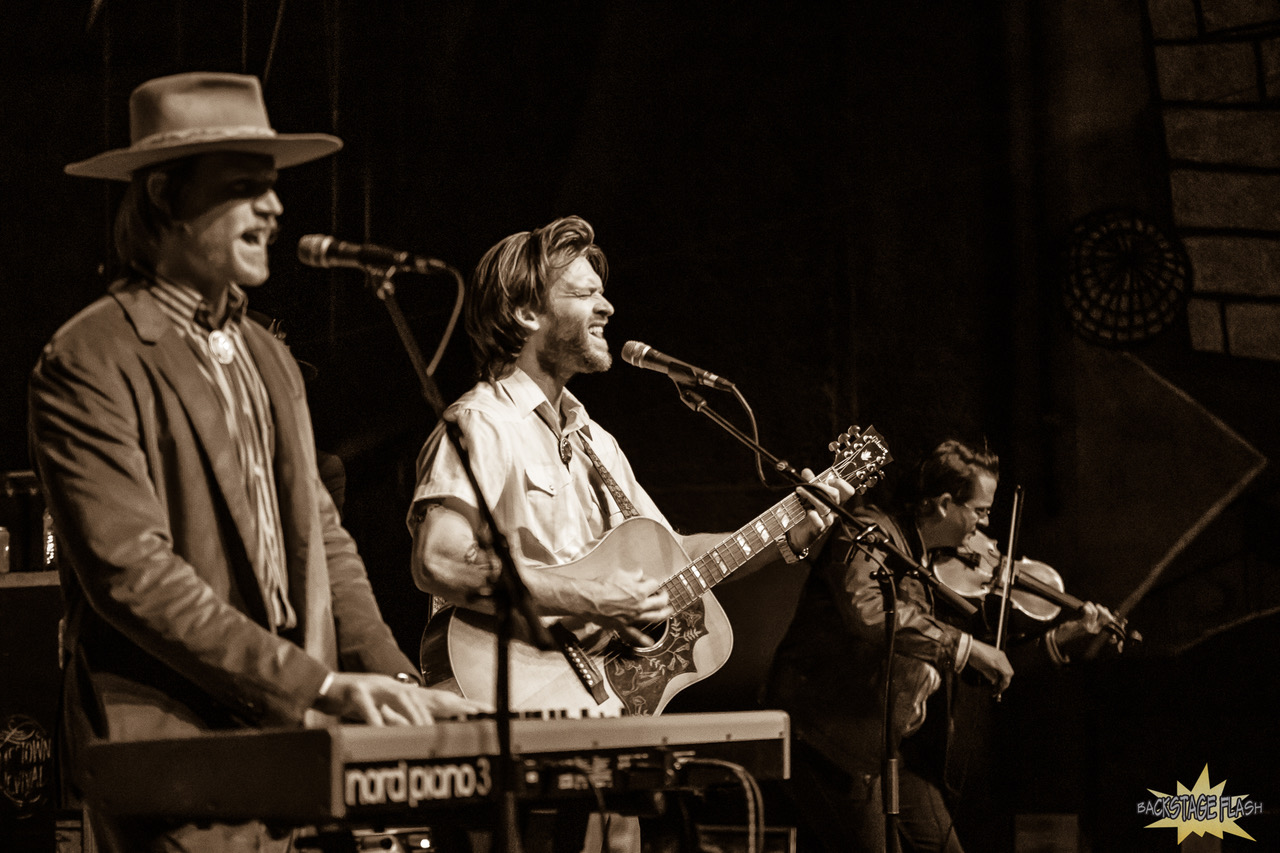 Soon after Mipso's set the stage went dark and a familiar and welcome sound came to my ears. The introduction music for Jamestown Revival was the classic track Black Water by The Doobie Brothers. Never seeing Jamestown Revival, I knew by this song selection they were cool, nostalgic and influenced by great musicians.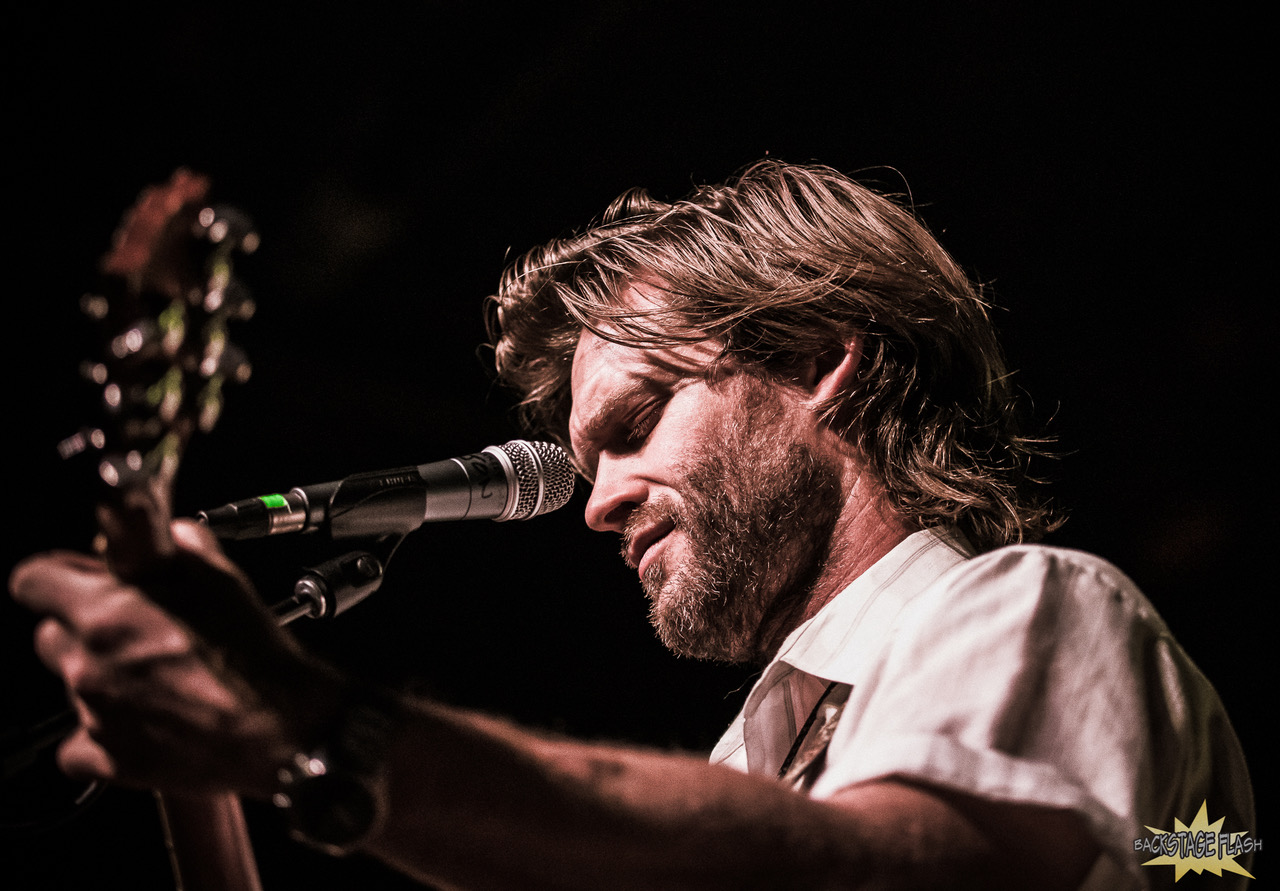 The band was stacked with talent and instruments as they took their respective spots on the stage to a very warm welcome by the audience. They began setting the mood for the night with a beautiful rendition of the song Coyote. The title track of their new release and title of the current tour "Young Man" was next on the list. This song grabs you and brings you in to the conversation. Lyrically the song is easy to sing along with and has a definite hook with lots of radio appeal.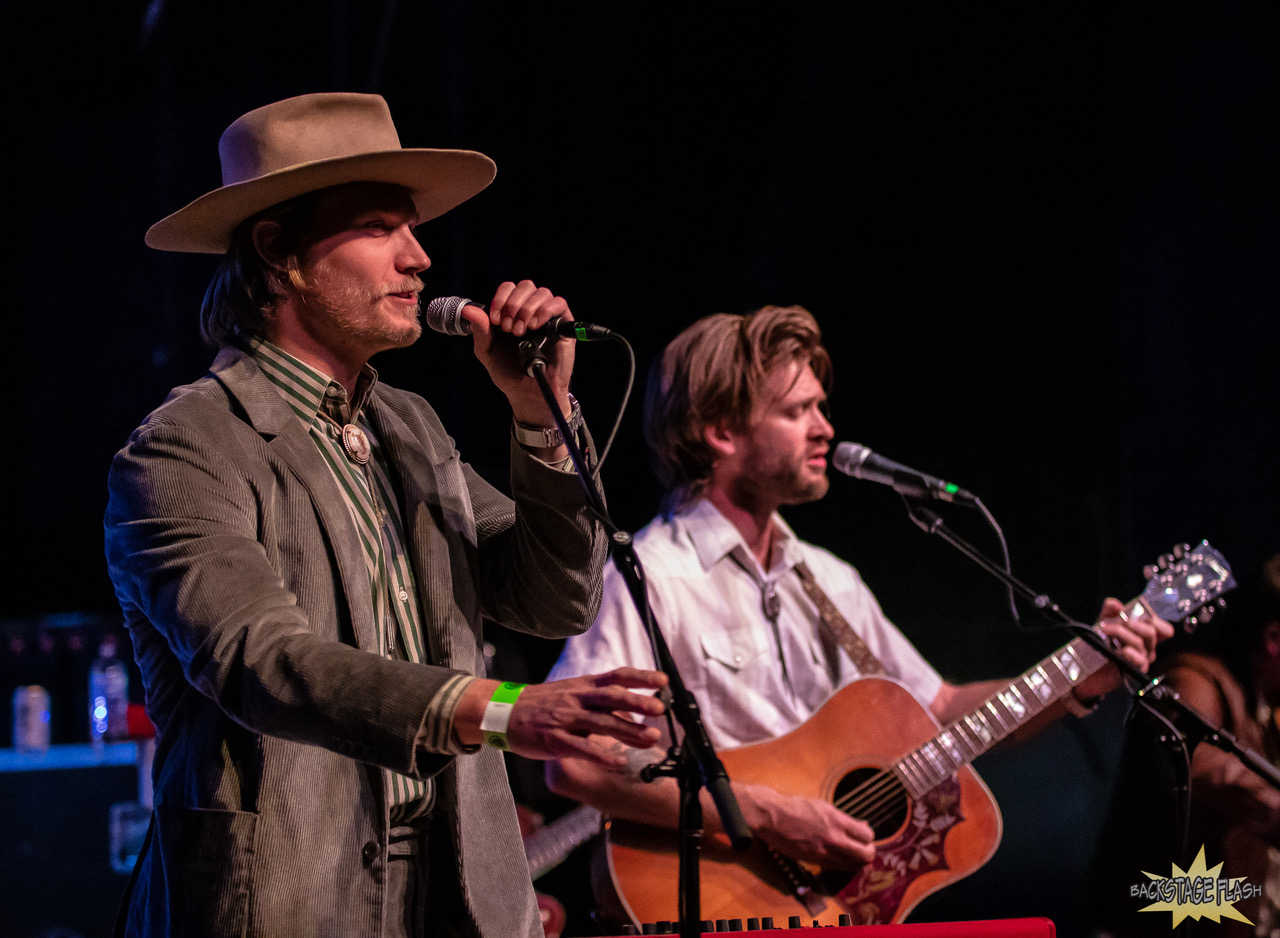 There were plenty of cool moments to follow with new and older material including Moving Man, Way It Was, Midnight, Revival and many more. The band displayed serious soulful commitment to their craft as the audience fed the stage with energy and excitement. Devine instrumentation and stunning vocals were pouring from the musical tap of these gifted players as they weaved an undeniable web of inspired and emotional compositions. Every member of this band is essential to their sound, they are as individual as they are one. The show was an inspiring look into American music performed by passionate players filled with ideas, ambition and talent.
The Fort Collins crowd and Grateful Web thanks you for playing here.